Monday, 30 January 2023
THIS MORNING: Blinken to sit down with El Sisi, FM Shoukry today
Good morning, lovely people, and happy Monday.
Driving the conversation on Egypt in the global press this morning: US Secretary of State Antony Blinken is in town and will meet this morning with President Abdel Fattah El Sisi (9am CLT) and Foreign Minister Sameh Shoukry (10:30am CLT) and then hold a presser (11:40am) before he heads to Israel to speak with Israeli Prime Minister Benjamin Netanyahu and others later this afternoon, according to Blinken's public schedule for today. Blinken arrived here yesterday afternoon.
On the agenda: The latest from Palestine and Israel alongside developments in Libya and Sudan, according to a statement.
How are ties now between the two sides? As warm as we can remember them being in during the Biden administration. The State Department's rundown on "the US-Egypt relationship," issued on the eve of Blinken's departure for Cairo, notes our "historically strong and growing partnership" and dives deeper into areas including (in order of appearance, and thus emphasis): regional security, the economy, "people-to-people ties," climate, defense, and then democracy and human rights.
Blinken kicked off his Cairo visit at AUC yesterday, holding a conversation with a group of young people at the Tahrir campus. "Enjoyed hearing from these young Egyptian leaders who are promoting our shared values and strengthening our important bilateral relationship — this makes me optimistic about our future," he tweeted. He also met yesterday with staff and families at the US embassy.
Blinken has been reasonably quiet in the press since arriving: Only his opening remarks at AUC Tahrir were on the record for the press and his interview yesterday with Al Arabiya focused largely on Iran, followed by Iraq, Libya and Syria.
---
PSA- No fake weather news here: Winter will finally be upon us starting tomorrow. Look for the mercury to slide below 20°C for the coming two weeks, our favorite weather app suggests. Anyone else think we've so far had an unusually warm (and dry) winter?
**
TAKE OUR JANUARY ENTERPRISE READER SURVEY and get a chance to have lunch with us:
Give us your thoughts on how 2022 panned out for your business and industry, and what you're expecting in the year ahead in our Enterprise Reader Survey.
We're asking you to share your expectations on the EGP / USD rate in 2023, how you're managing expenses amid the rising cost of living, where you see your industry as a whole heading, and whether you expect to make fresh investments — among a few other questions we ask our community on a regular basis. As is our custom, we'll be sharing the results with all of you in a few weeks' time to help you shape your view of the year.
You can take the Reader Survey here — it won't take more than a few minutes to complete.
Want to have lunch with us? Leave your name, email, mobile number, and where you work in the box for "Is there anything else you want to tell us." We'll be inviting eight participating readers to breakfast at one of our favorite restaurants.
IN THE HOUSE-
Transport Minister Kamel El Wazir is in the hot seat, facing questions in the House on railway and metro upgrades, ports, and maritime transport, as well as what some reps are characterizing as his "excessive borrowing policies" and the high cost of our new Spanish Talgo passenger trains.
A busy day for the House Committees:
The Economic Affairs Committee will resume discussion of the Unified Ins. Act, which the Senate approved last April. The bill would give the Financial Regulatory Authority (FRA) broad new powers to regulate the sector.
The Defence and National Security Committee will begin discussing a new draft law that would give village mayors and sheikhs more security powers.
The CIT Committee will resume discussion of a draft bill establishing the Digital Egypt Fund. The bill was approved by the Senate in December.
The Education Committee will begin discussing a new bill establishing the Egyptian Intellectual Property Authority, which was approved by the cabinet in November.
RUMOR MILL IN THE HOUSE- Rumors of an imminent cabinet reshuffle swept the House yesterday. Opposition MPs loudly criticized the Madbouly government's handling of the economy, sending representatives of the majority Mostaqbal Watan party to jump to cabinet's defense. "We as majority, however, are keen to voice the concerns of the people in this House and are eager to use all of our powers to exercise supervision over the government in a way that is in the public interest," said party spokesperson Rep. Ashraf Rashad.
HAPPENING TOMORROW-
Sayonara, CDs: The National Bank of Egypt and Banque Misr will pull their one-year 25% certificates of deposit from the market by the end of the working day tomorrow. The high-interest CDs were introduced earlier this month ahead of the devaluation of the EGP. CIB, QNB Alahli and Banque du Caire are yet to announce when they will follow suit, though we expect all the high-yield CDs to be pulled off the market in tandem.
HAPPENING THIS WEEK-
It's interest rate week here at home… The Central Bank of Egypt (CBE) is likely to hike interest rates when it meets on Thursday as inflation continues to run high, according to our interest rate poll.
…And in the US: The Federal Reserve is expected to continue to slow the pace of its interest rate hikes when it holds its two-day policy meeting on Tuesday and Wednesday.
EBRD + EU + GCF are holding a green finance event tomorrow: The European Bank for Reconstruction and Development, the EU, the Green Economic Financing Facility, and the Green Climate Fund will hold a green finance event on Tuesday, 31 January at the Nile Ritz Carlton Hotel.
---
DATA POINT- What 'normal' means when it comes to imports waiting at ports: There are c. USD 4.8 bn worth of imported goods at our ports — the same level as before the now-scrapped rules that restricted imports were introduced a year ago, Alaa Ezz, secretary-general of the Federation of Egyptian Chambers of Commerce, told Salet El Tahrir (watch, runtime: 3:13). Imports worth USD 794.7 mn were released from the country's ports between 24-28 January, Cabinet Spokesperson Nader Saad said in a statement, bringing the total value of goods released since 1 December to c. USD 16.2 bn by our math. PM Moustafa Madbouly said on Saturday that the backlog of imported goods at our ports has been cleared.
We ended the World Men's Handball Championship in seventh place after our national team beat Hungary 36-35 in an action-packed game that saw the teams go through multiple rounds of extra time to break a tie. Denmark clinched victory at the tournament, beating France 34-29 in yesterday's final and becoming the first team ever to rack up three consecutive world titles.
THE BIG BUSINESS STORY ABROAD: Adani hits back against fraud claims that sparked USD 50 bn stock rout: Indian conglomerate Adani Group has responded in a 413-page riposte to claims of fraud made by short seller Hindenburg Research that saw some USD 48 bn wiped off the company's value, Bloomberg reports. Adani said Hindenburg's report was "nothing short of calculated securities fraud," and described the company's claims as attacking India as a whole.
The Adani news is making waves among EM investors, Bloomberg says. While relatively expensive, Indian stocks are a favorite among emerging market investors thanks to the country's high growth and strong governance standards. Indian equities make up more than 14% of MSCI's emerging-market index — second only to China. But inflows could shift away to other EMs like Taiwan and South Korea in the fallout of the Adani ruckus, EM strategists told the business information service.
SIGNS OF THE TIMES-
#1- Google AI can turn text into music: MusicLM is an AI model developed by Google that turns descriptive text into "high-fidelity" music. Google's research paper (pdf) claims that its platform can generate music at 24 KHz, which outperforms in audio quality compared to others. Check out MusicLM's interpretation of Munch's The Scream or its rendition of a reggae track here. The company has said it will not be releasing the tool (just yet) to the public anytime soon because of copyright concerns. Tech Crunch has more.
#2- It's farewell to the Boeing 747 after more than five decades in production. The last of the original "jumbo jets" will be delivered tomorrow to Atlas Air, ending a reign that saw the aircraft revolutionize the aviation industry, Reuters reports.
#3- Commodity traders are seriously short on finance: The working capital needed to finance the global trade in commodities has more than doubled since 2020 and could rise by as much again by the end of 2024, sending traders on the hunt for an extra USD 300-500 bn to maintain the flow of goods, a report by consultant McKinsey shows. Price volatility, higher interest rates, and rising shipping costs on the back of an energy price boom are to blame, after the war in Ukraine sent a shock through the sector, the report reads.
ICYMI-
Missed this week's Inside Industry? In our weekly vertical exploring all things industry and manufacturing, we looked at proposals to hand out silver and diamond licenses to industrial investors.
COME TO OUR NEXT ENTERPRISE FORUM-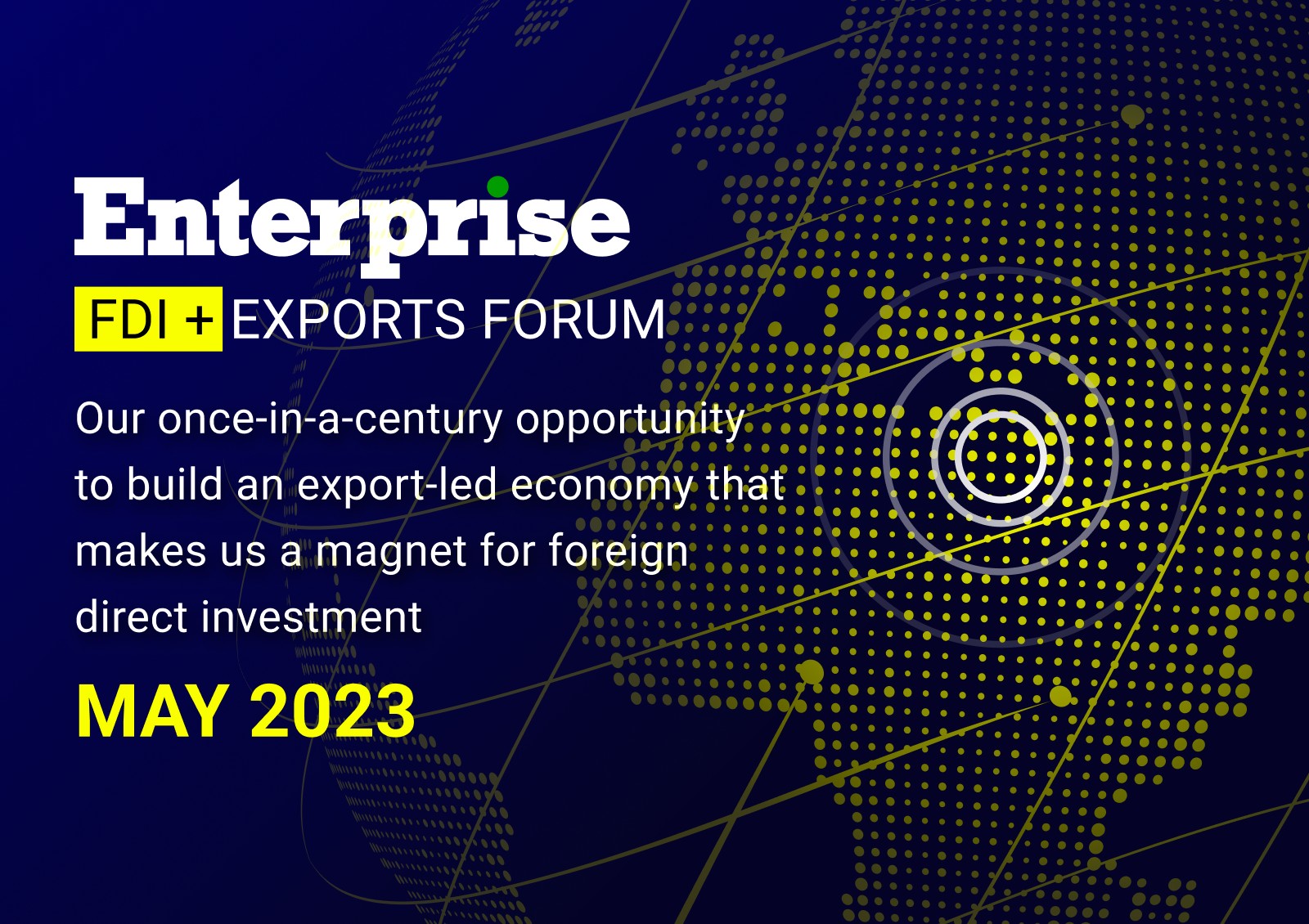 We're excited to unveil our next C-level event: The Enterprise FDI + Exports Forum, where we will take a deep dive into two of the most critical topics affecting our community.
Exports and foreign direct investment (FDI) have never been more important to our economy — or our businesses — than in the wake of the float of the EGP. We think we have a once-in-a-lifetime chance to build an export-led economy that makes us a magnet for FDI and all the benefits that will come with it for our nation.
CIRCLE YOUR CALENDAR-
NPH gets more time for Pachin takeover bid: The Financial Regulatory Authority (FRA) has granted a 60-day extension to Dubai-based National Paints Holdings' (NPH) on its offer to acquire Paint and Chemical Industries (Pachin), according to a statement to the EGX (pdf).
REMEMBER– NPH's offer of EGP 29 per share for 100% of Pachin is the second highest of five bids to take over the company in recent months. Pachin had been expected to respond to NPH's offer this month but has not yet done so. The highest bidder at EGP 30 a share, Compass Capital, recently got the nod from Pachin to do due diligence.
We're still waiting to hear what's happening with fuel prices this quarter: The government's fuel pricing committee was due to meet earlier this month to set fuel prices for 1Q 2023. The government has increased prices at the pump by 23-28% since April 2021, and decided on a rare fuel oil price hike last July.
Expect prices to rise: The government has committed to changing local fuel prices in line with movements in the global markets under the USD 3 bn loan agreement with the IMF.
Check out our full calendar on the web for a comprehensive listing of upcoming news events, national holidays and news triggers.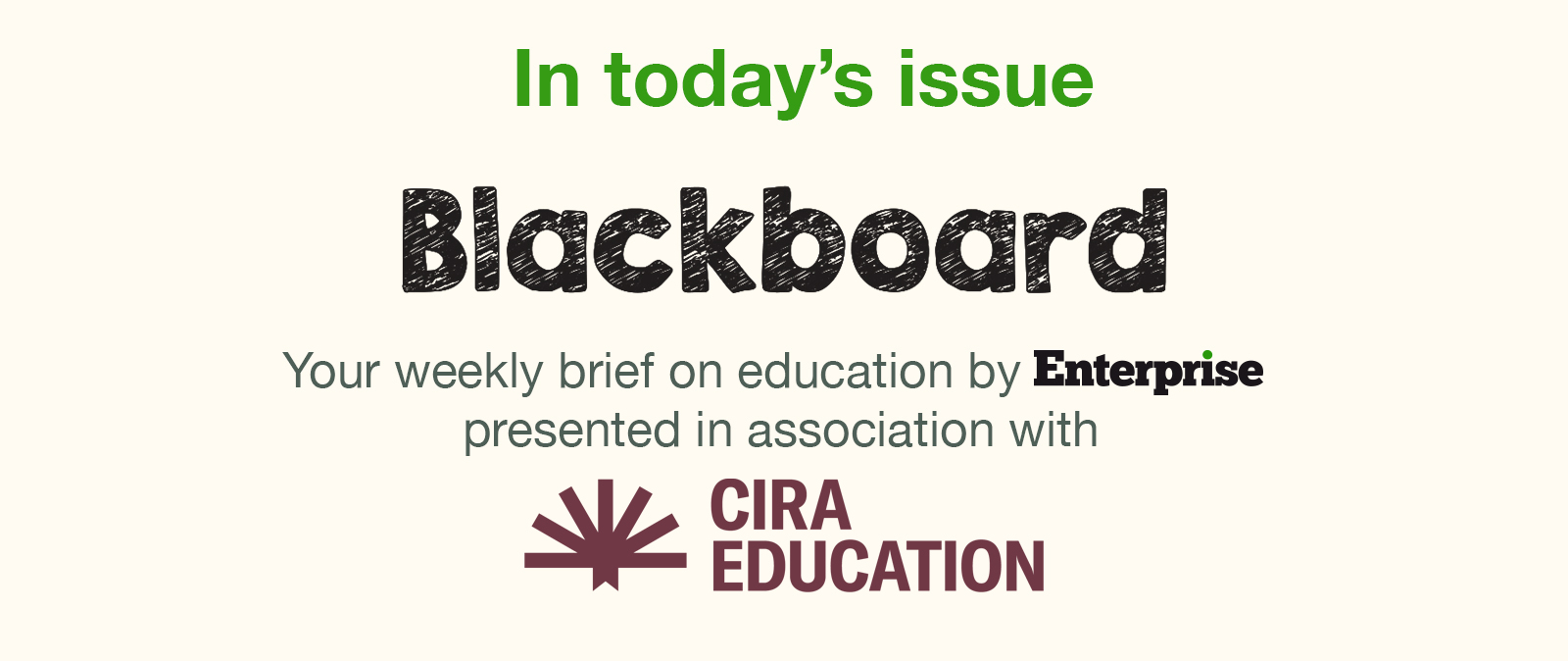 *** It's Blackboard day: We have our weekly look at the business of education in Egypt, from pre-K through the highest reaches of higher ed.
In today's issue: We look at the British edtech firms who want to help bolster development in our education sector.