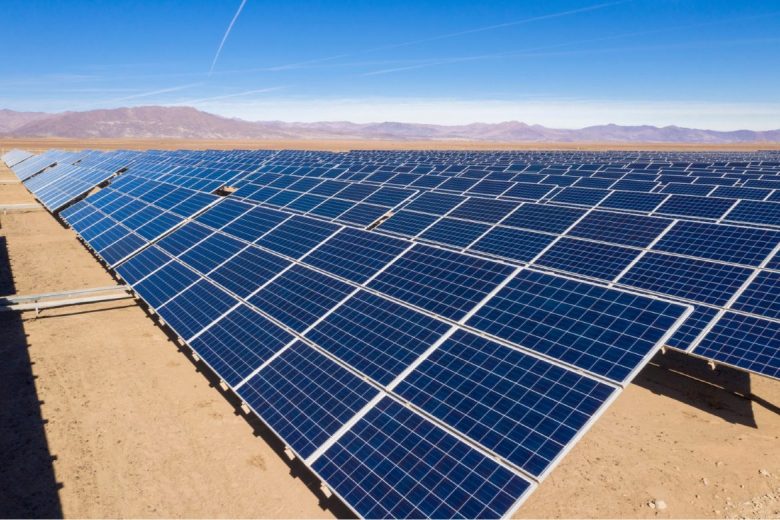 Enterprise Explains: What's the Green Economy Financing Facility (GEFF) and how does it work? When it comes to greenifying businesses, Egyptian companies needing financial support have several mechanisms available to them. One of the most prominent is the Green Economy Financing Facility, which supports projects focused on energy efficiency and renewable energy, through loans provided by local banks and other financial institutions. It's spearheaded by the European Bank for Reconstruction and Development (EBRD). So, what exactly is the GEFF, how does it work and how's it helping Egyptian businesses? Read on.
GEFF is a global mechanism: Launched in 2014 after a 2004 pilot, it currently operates through over 140 local financial institutions in 26 countries, providing financial support totaling over EUR 4 bn of EBRD funding. It has so far allowed over 130k clients to collectively avoid emitting almost 7 mn tonnes of CO2 per year, it estimates.
In Egypt, it's been channeling EUR mns into green projects since 2017: The GEFF has been up and running in Egypt since 2017. It channeled EUR 140 mn to over 100 industrial facilities in its first funding round. A EUR 150 mn extension, financing business in agriculture, construction and manufacturing, was announced in November 2020.
It's supported by international organizations and works with local banks: The Agence Française de Développement (AFD), the European Investment Bank (EIB) and the EU collaborate with the EBRD to support the GEFF in Egypt through financing. AlexBank, Arab African International Bank, and QNB Al Ahli are the current local participating banks.
The aim is to provide funding for on-lending to businesses, to invest in the best energy efficient technology available. This might include production machinery, renewable energy applications, agricultural irrigation and rainwater harvesting equipment, along with a host of other things, the EBRD website states.
Along with advice to help businesses identify the tech that's best for them: GEFF's Green Technology Selector helps businesses identify the climate-friendly technology they want to invest in with a GEFF loan. And GEFF experts can advise businesses without charge on smart green investments to help them save energy and resources. They offer services including: assessing whether a prospective investment is compliant with GEFF eligibility criteria; suggesting equipment and processes for businesses to run a green project; financial analysis of different technology options; and a quality check after implementation of the green technology.
So who's eligible for this funding? Only private companies are eligible for GEFF funding. They could be service providers offering maintenance, installation, construction or the like; vendors of equipment or materials listed on the Technology Selector; or "green" tech manufacturers listed on the Technology Selector wanting to expand their green services.
The amount of funding available for businesses depends on the scope of their projects: Small, clearly-defined projects with tech equipment that packs a punch could be eligible for up to USD 300k. Larger projects (up to USD 15 mn total investment size) which focus on energy efficiency or renewable energy and where the GEFF team can provide advice, could be eligible for up to USD 5 mn in GEFF funding. Commercial building construction projects that meet GEFF standards on energy performance, quality, and health and safety could get up to USD 4.5 mn, or up to 30% of construction costs, in GEFF funding. And supply chain development projects for energy efficient or renewable energy technology could be eligible for up to USD 2 mn.
How does it work, step by step? Whether businesses are applying for a loan to purchase specific technology or they want financing for a green project, they submit application forms directly to one of the local participating banks. The bank then performs financial and technical eligibility checks before an agreement is drawn up, and the funds are disbursed and put to use. GEFF will later follow up to make sure the tech has been adopted or the green project is moving forward as planned. If everything goes well, the bank will then release an additional incentive payment to the business.
Egypt's GEFF successes span funding for rooftop solar PV systems, energy efficient furnaces, and waste-to-energy projects. Odiba Textiles in Sharqia received a GEFF loan of USD 167k to invest in a rooftop solar PV system, allowing it to save 303 MWh per year and offering CO2 savings of 176 tonnes per year. The company wanted to become more competitive and reduce its dependence on the national grid. The Arab Aluminium Company in Ismailia upgraded its furnace to one that's more energy efficient, using a USD 200k GEFF loan. The new furnace is expected to reduce overall energy consumption by 18,169 MWh per year and save 3,574 tonnes of CO2 per year. Other projects include waste-to-energy, water and energy savings in food production, glass and plastic manufacturing.
It all comes with a clear message: Energy efficiency makes good business sense. Relying on unsustainable resources could constrain Egypt's future economic development, the EBRD notes in an explainer video. As the largest non-OPEC oil producer in Africa, Egypt still relies heavily on industries that are energy and carbon-emissions intensive. Increasing energy efficiency means businesses can produce more using the same amount of energy. So investing in green technology allows them to be more competitive, as well as bringing benefits for the environment and the country overall.
Your top climate stories for the week: