Tuesday, 7 June 2022
THIS MORNING: Privatization, privatization, privatization
Good morning, friends, and happy hump day. We're counting the hours until we can enjoy Semsema and Stavolta this afternoon with the whole team on the roof of Enterprise Global Headquarters here in the People's Democratic Republic of Maadi. What are you doing today to break the midweek blues?
THE BIG STORY here at home this fine morning: It's still all about the state's privatization push, as Prime Minister Mostafa Madbouly handed out jobs to his cabinet ministers to get stake sales and private sector investment rolling in key sectors. Meanwhile, the Sovereign Fund of Egypt is moving forward on a sub-fund to sell stakes in state-owned assets — and it's helping line up the Saudi wealth fund's imminent USD 10 bn in investments here. It's all very welcome news, though it's not going down well with a small handful of MPs who, before they sleep each night, likely gaze longingly at fading portraits of Gamal Abdel Nasser propped on their bedside tables.
It's another mixed bag on the front pages of the international press this morning, with no one big story setting the tone of the day.
The business papers are focusing on Elon Musk's latest threat to walk away from his USD 44 bn acquisition of Twitter over the number of fake accounts on the site.
Elsewhere, most are featuring UK Prime Minister Boris Johnson's latest scrape with political death, after he just managed to cling on to the top job in a confidence vote from his own MPs (see: Reuters | The Financial Times | CNN | BBC.)
DATA POINT-
Foreign reserves down on external debt obligations. Egypt's foreign reserves declined to USD 35.5 bn at the end of May, down from USD 37.1 bn a month earlier, according to central bank figures (pdf) released yesterday. The CBE used around USD 2 bn from the reserves in May to pay Eurobond coupons and service our debt to the International Monetary Fund among other foreign debt obligations, it said. Reserves "remain within all adequacy measures covering around five months of merchandise imports," the central bank added. Reserves at the end of April eased to USD 37.1 bn from USD 41.0 bn, with the CBE saying at the time that "the CBE decided to temporarily mobilize its excess foreign currency reserves to calm the markets during periods of exceptional stress caused by exogenous factors, similar to the actions that were taken during the emergence of the COVID pandemic."
FOR THE iSHEEP AMONG US-
Apple gave us a sneak peek last night at a future that sees the iPad becoming more Mac-like — and unveiled a gorgeous new MacBook Air powered by M2, the next generation of its fast, cool-running homebrewed system on a chip. Tighter integration between your iPhone, iPad and Mac was the big theme of a night that gave tech nerds plenty to digest.
Start here for an overview of the 16 announcements or watch the keynote for yourself (watch, runtime: 1:48:51).
The new, more colorful MacBook Air will launch next month and is impressing reviewers who've had a few minutes to play with it.
iPadOS 16 is going to make it possible to do more Mac-like multitasking, including through a new windows interface that will be coming to the Mac in macOS Ventura. It also includes a new piece of collaboration software that you can think of as an endless whiteboard on which you can also store files and links. Color us excited.
iOS 16 will radically change how you use your iPhone's lockscreen — and offer a host of "quality of life" improvements. Plus, you'll be able to use it as a webcam on top of your Mac.
macOS Ventura offers a "welcome upgrade," the Verge writes — including Stage Manager, that endless whiteboard we're so excited about (above).
The new MacBook Air will be in stores next month, the company says.
MORNING MUST READ- Is ESG dead? That's what the Financial Times is asking this morning. ESG is the fastest growing sector in asset management — but it's also facing increasing allegations of greenwashing, ambiguity, and misuse by companies looking to drum up investment. War in Ukraine may now have spurred something of an existential crisis for ESG, as some banks u-turn on pledges not to invest in the defense sector on the grounds that backing Ukrainian forces against Russia is the right thing to do. Now everyone seems confused about just what ESG is — and who gets to decide what 'ethical' investing looks like.
HAPPENING TODAY-
Technology conference Tech Invest 4 takes place today at the Grand Nile Hotel in Cairo. Organized by the Federation of Egyptian Chambers of Commerce (FEDCOC) and supported by ITIDA, the event will bring more than 300 tech companies together with investors and incubators, and feature panel discussions on financial inclusion, tech investment and the challenges of running a startup.
Today is the second and final day of an EGX conference in Qena and Luxor aimed at improving access to the financial market for companies in the governorates, according to a press release (pdf) by the bourse.
Africa Health ExCon wraps up today.
CIRCLE YOUR CALENDAR-
Lekela M&A could go through next month: Private equity firm Actis is set to sell its majority stake in renewables company Lekela Power as early as July, Bloomberg reports, citing people familiar with the matter. Actis is currently in exclusive negotiations with Infinity Power, a joint venture between Egypt's renewable energy player Infinity and Emirati firm Masdar, to acquire the 60% stake, the sources said. Lekela (which operates the 250 MW wind farm in West Bakr) is valued at c. USD 1.8 bn, according to one of the people.
NEWS TRIGGERS you'll want to keep an eye on this month:
Inflation figures for May are due out on Saturday, 9 June (from state statistics agency Capmas) and Sunday, 12 June (central bank figures);
The Central Bank of Egypt holds its policy meeting on Thursday, 23 June.
Check out our full calendar on the web for a comprehensive listing of upcoming news events, national holidays and news triggers.
MARKET WATCH-
Ukraine is wary about the diplomatic bid to get some 20 mn tonnes of wheat out of the country's blockaded ports, Bloomberg reports, citing sources it says are familiar with the discussions. Russia and Turkey have reached a "tentative" agreement on the plan, which would see the Turkish navy escort ships carrying grain out of Ukrainian ports and through the Black Sea, and a UN-run center set up in Istanbul to monitor the shipments. But Ukraine is worried the pact would leave its key Odessa port open to a potential Russian attack — and has reportedly not been involved in any discussions on the agreements. Russian Foreign Minister Sergei Lavrov is expected to visit Turkey tomorrow to continue negotiations.
MEANWHILE- Russia is still looking for buyers for what the US has branded as "stolen Ukrainian wheat," the New York Times reports. Egypt had reportedly turned away a Russian ship in May that was loaded with allegedly stolen Ukrainian wheat after it failed to present the proper paperwork.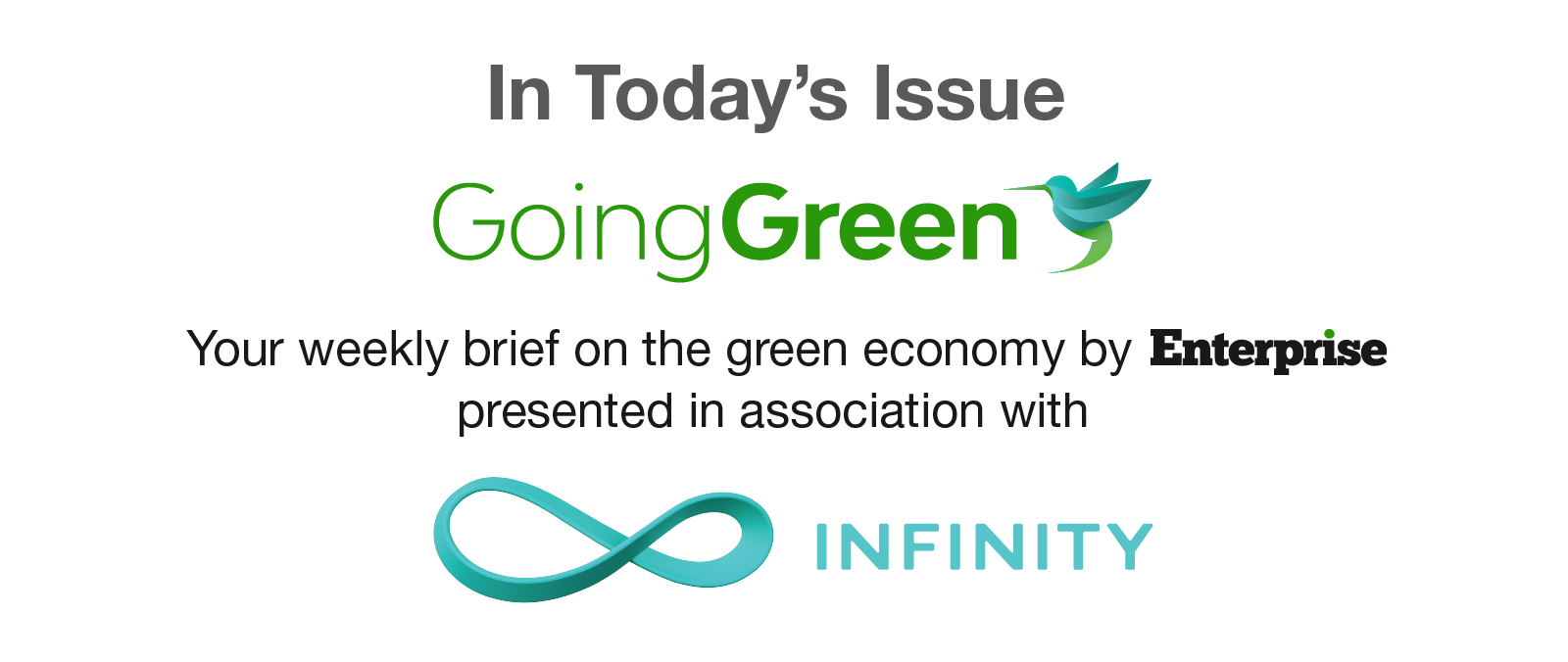 *** It's Going Green day — your weekly briefing of all things green in Egypt: Enterprise's green economy vertical focuses each Tuesday on the business of renewable energy and sustainable practices in Egypt, everything from solar and wind energy through to water, waste management, sustainable building practices and how you can make your business greener, whatever the sector.
In today's issue: Last week, we took a look at why "green hydrogen" are the two words on everyone's lips right now, as the government gears up to sign USD bns in final agreements to launch the nascent sector at COP27. Today, we look at why Egypt in particular is a good location for green hydrogen projects and where the bottlenecks lie in getting them off the ground.