Wednesday, 13 October 2021
THIS MORNING: Egypt's travel industry shouldn't get an exemption from the new national minimum wage
Good morning, wonderful people. We have a really packed issue for you this morning, so let's jump right in:
HAPPENING NOW- It's looking … mildly bleh for global markets this morning. US shares closed down for a third straight day yesterday, with the Dow, S&P and Nasdaq all in the red. Shares in Tokyo and Shanghai have followed suit this morning, while Hong Kong is trading sideways, leaving Seoul's Kospi as the sole bright spot among the major Asian benchmarks. Futures suggest that US shares will open in the red again later today, while Europe is looking at a mixed open, with the Stoxx, FTSE 100 and CAC 40 all set to open down at the start of trading.
IT'S A BIG DAY FOR CAPITAL MARKETS here at home as e-Finance has priced its IPO at EGP 13.98 per share, according to a statement posted on EGX screens that has been widely picked up by the domestic press. That's at the top end of the EGP 12.50-13.98 price range on which the company had previously guided — and makes the IPO of the state-owned fintech platform and payments infrastructure provider worth a bit more than EGP 5.8 bn. The company earlier this week raised the size of its offering to 417.8 mn shares, making it one of the largest offerings in recent memory. Foregn investor interest has been stronger than expected, Al Ahly Pharos chief Ahmed Salem told Hapi Journal. Al Ahly is one of the quarterbacks of the transaction alongside RenCap and CI Capital.
Expect a more detailed statement from e-Finance later today to confirm the final specs of the transaction. You can check out e-Finance' intention to float here.
The travel industry's top lobby group has asked the National Council for Wages for an exemption from the private sector minimum wage. The Egyptian Tourism Federation argues that the sector is yet to fully recover from its covid-19 setback, according to this morning's Al Borsa print edition (pdf). Employees of private-sector companies will for the first time receive a minimum wage of at least EGP 2.4k starting January 2022 when the minimum wage comes into effect. The decision means higher labor costs and larger contributions to the nation's Social Insurance Authority when it goes into effect. Companies have till the end of this month to submit a request to the National Wages Council if they claim they cannot afford the wage hike.
LET'S SAY NO? Or, at the absolute most, grant a very time-limited exemption. As business owners, we have a moral obligation to pay a livable wage to the people we employ — people who have futures to plan and, often, families to support. A national private-sector minimum wage was smart policy on the part of Planning Minister Hala El Said — let's not water it down by giving one of the country's largest industries a blanket exemption. There are other ways to continue extending support to the industry if policymakers think it appropriate.
IN REGULATORY NEWS- Importers no longer need to get invoices stamped from chambers of commerce abroad to clear their goods at Egyptian ports, according to a decision by the Customs Authority, Al Mal reports. They will, instead, only need to give a broken down commercial invoice that contains a detailed description of the packing list. The decision is based on the recently-issued executive regulations of the Customs Act, which aims to expedite customs clearance.
WHAT'S HAPPENING TODAY-
The International Conference on Climate Change in the Eastern Mediterranean and the Middle East kicks off in Nicosia today. The conference brings together 65 leading policymakers, scientists and diplomats from Egypt, Israel, Jordan, Iraq and Greece to advocate for a move away from fossils toward renewables in the region. You can check out its website here.
THE BIG STORY ABROAD this morning is the IMF's warning on global growth, which we cover in detail below.
ALSO- The US House of Representatives has approved a bill that will ward off default for the next seven week. The House approved a bill, already passed by the Senate, that raises the government's borrowing limit to USD 28.9 tn, Politico reports. Also in Congress: Democrats could slash US President Joe Biden's USD 3.5 tn infrastructure bill by a lot, in a bid to push it through Congress with a narrow Democrat majority vote, House Speaker Nancy Pelosi signalled yesterday, according to CNBC.
CLOSER TO HOME- Turkey's lira extended losses to reach a record low yesterday after President Recep Tayyip Erdogan hinted at more military involvement in Syria.
*** CATCH UP QUICK with the top stories from yesterday's edition of EnterprisePM:
Are US equity markets turning a corner? Goldman Sachs and JPMorgan say rising inflation is transitory, suggesting the 5% dip in the S&P 500 is the extent of the correction.
The next cohort of executive EMBA students? Entrepreneurs.
Meet our analyst of the week: Beltone's Toka Elwazery.
THE GLOBAL SHORTAGE OF EVERYTHING-
Apple is feeling the pinch of the global chip shortage: The tech giant is expecting to slash its production of iPhone 13 for the rest of 2021, making 10 mn fewer devices than it had originally planned so long as the global semiconductor shortage continues to hit its flagship product, sources told Bloomberg. The company had intended to manufacture some 90 mn of the new iPhones over the coming three months. It's now telling its distributors it won't be able to meet this target as Broadcom and Texas Instruments "are struggling to deliver components."
On the bright side: The widespread supply chain disruptions resulting from a gap between supply and demand around the world are unlikely to last, CEOs of the US' largest banks say, according to the Financial Times. According to the executives, who include JPMorgan Chase chief executive Jamie Dimon and Wells Fargo's Charlie Scharf, the global economy was taken by surprise and markets are bound to eventually adapt. "What we just have to protect against is people making decisions that exacerbate the problem, which is trying to add to inventories too quickly," Scharf said.
FELLOW iSHEEP- Apple is hosting an event on Monday, 18 October at which it is expected to unveil new hardware including redesigned MacBook Pros. You can tune in here at 7pm CLT to watch the event live.
MORNING MUST READ-
A whopping 85% of the world's population has felt the direct impact of climate change, according to research published in the Nature Climate Change. The research, which used machine learning to analyze and map more than 100k studies of events that could be linked to global warming, looks at everything from extreme weather events to the correlation between risk of death from heart disease and temperature variations. This year alone, at least 388 deaths in the US were traced back to climate change, the Washington Post says. In 2009, developed countries pledged USD 100 bn a year in climate finance by 2020 to help lower-income countries mitigate the impacts of climate change and invest in green energy. That target hasn't been met.
CIRCLE YOUR CALENDAR-
We're within arm's reach of our next long weekend: ​​​​The Prophet Muhammad's birthday falls on Monday, 18 October. We expect a three-day weekend starting Thursday, 21 October. Look for confirmation from the cabinet toward the end of the week.
Conference season ratchets up this month, with a number of exhibitions and business events here and throughout the region taking place this week, including:
The Turathna Exhibition at the Egypt International Exhibition Center, Cairo, which will run until Friday, 15 October.
The GITEX Global is being held in the Dubai World Trade Center from 17-21 October. The event brings together players in Big Tech to discuss what's next in areas such as AI, cloud, 5G, cybersecurity, blockchain, and more.
Further down the road: The Middle East Angel Investment Network is hosting its Angel Oasis in El Gouna on 27-29 October, with separate pricing for in-person and virtual attendance.
Check out our full calendar on the web for a comprehensive listing of upcoming news events, national holidays and news triggers.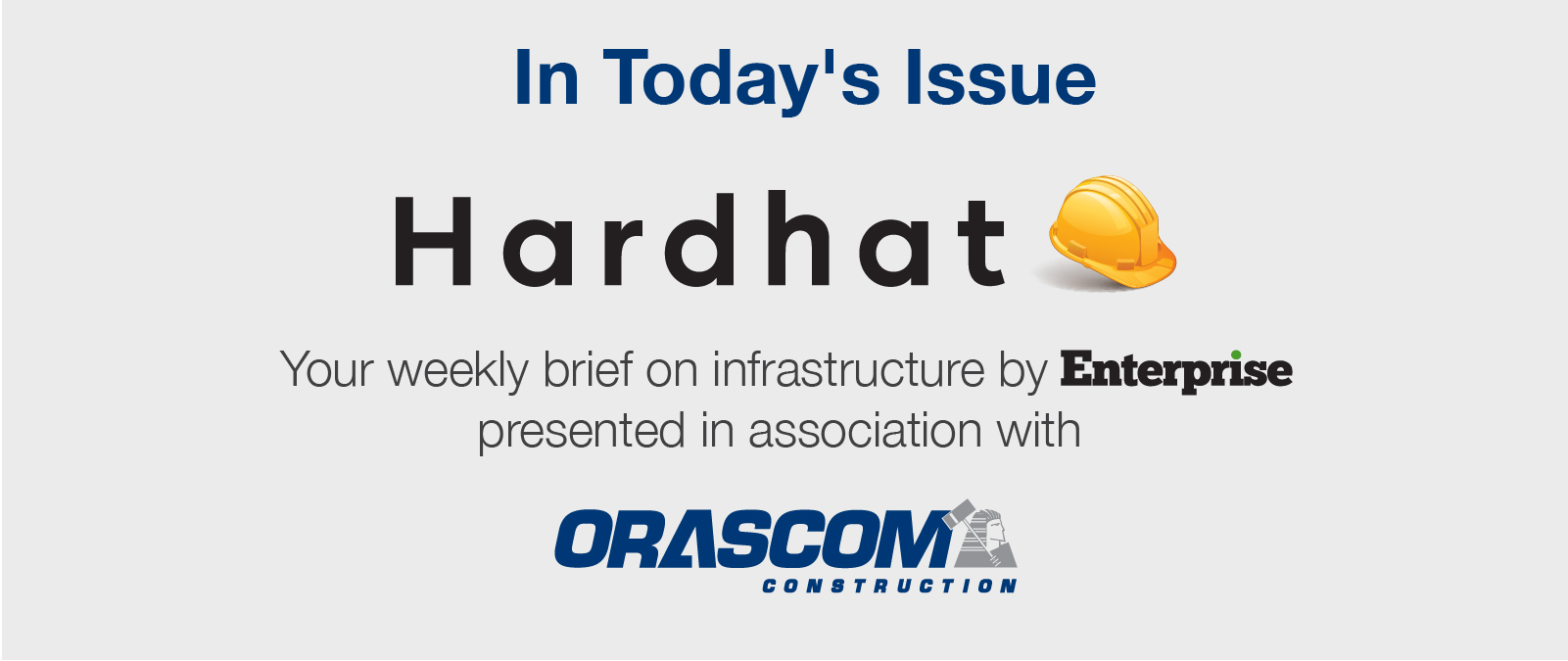 *** It's Hardhat day — your weekly briefing of all things infrastructure in Egypt: Enterprise's industry vertical focuses each Wednesday on infrastructure, covering everything from energy, water, transportation, urban development, as well as social infrastructure such as health and education.
In today's issue: The global chip shortage has taken over the world, delaying production and disrupting supply chains. The impact has been severe on a number of sectors, with one of the hardest hit being the automotive industry, as their chips have been pushed to the backburner in favor of more profitable industries such as mobiles and laptops. In today's Hardhat, we explore the impact of the global chip shortage on the local automotive industry by talking to industry experts, as well as some of the biggest vehicle distributors in Egypt.