Wednesday, 19 May 2021
THIS MORNING: Farid signals new listings, stake sales are in the offing — and there's still no ceasefire in Gaza
Good morning, everyone. The big news here at home this morning: We could see as many as five more companies offering shares on the Egyptian Exchange before the year is out. EGX boss Mohamed Farid did not specify yesterday how many of the transactions were likely to be initial public offerings vs. stake sales by already-listed firms or technical listings. Several state-owned companies that are already quoted on the EGX have been on deck to sell more shares in a process that has been stalled since before the pandemic.
First up on Farid's list: Shares of LSE-listed Integrated Diagnostics Holding (IDH) are set to begin trading on the EGX tomorrow under the ticker IDHC. IDH's technical listing will make it the second company to debut on the Egyptian bourse this year, after higher education outfit Taaleem, which ended nearly two-year-long IPO drought. We have more in this morning's news well, below. IDH is the parent company of local giants Al Borg and Al Mokhtabar labs and operates in Egypt, Jordan, Sudan and Nigeria. The first-half IPO window is now starting to close and is unlikely to reopen before September.
We're also keeping a close eye on the state of play in the nation's vaccination drive after reports that the UAE is planning to offer third shots of Sinopharm's jab in the form of boosters — raising fresh concerns about how reliable the Chinese jab is. This comes at the same time as there are signals Covax may be slowing delivery of AstraZeneca's vaccine to countries like Egypt as India, a top supplier to the initiative, keeps shots at home. We have more on this, too, in the news well.
THE BIG STORY INTERNATIONALLY continues to be the elusiveness of a cease-fire between Israel and Hamas as the Israeli military continued to pummel the Gaza Strip with airstrikes. We have the latest updates in Around the World, below.
*** CATCH UP QUICK with the top stories from yesterday's edition of EnterprisePM:
WHAT'S HAPPENING TODAY-
Defense Minister Mohamed Zaki is in Nicosia today for talks with military officials from Greece and Cyprus, the Armed Forces said in a statement yesterday, without providing further information.
This comes ahead of Greek Foreign Minister Nikos Dendias' visit to Cairo tomorrow. The minister will be sitting down with FM Sameh Shoukry after visiting Israel, Palestine and Jordan in a regional tour that takes place amid escalation between Israel and Hamas. Shoukry, Dendias and Dutch Foreign Minister Stef Blok discussed efforts to reach a ceasefire during a phone call on Monday.
Both HC Securities and RenCap's investor conferences continue today and end tomorrow.
CIRCLE YOUR CALENDAR-
Africa-based startups have until 26 May to sign up for France's AFD Digital Challenge, an annual startup competition (pdf) by the French Development Agency (AFD). This year, the competition involves startups finding solutions to curb the carbon impact of economic activities or promote sustainable economic activity and the use of natural resources. The 10 startups chosen will receive an "acceleration pack," a package of technical and financial support worth EUR 20k.
An updated version of the government's Egypt sustainable development strategy, Egypt Vision 2030, will be published next month, Planning Minister Hala El Said said yesterday. The strategy will be updated to account for the effects of covid-19, the minister said, without providing further details.
The IMF will complete by the end of June a second review of targets set under Egypt's USD 5.2 bn standby facility. The facility was approved in June 2020.
Check out our full calendar on the web for a comprehensive listing of upcoming news events, national holidays and news triggers.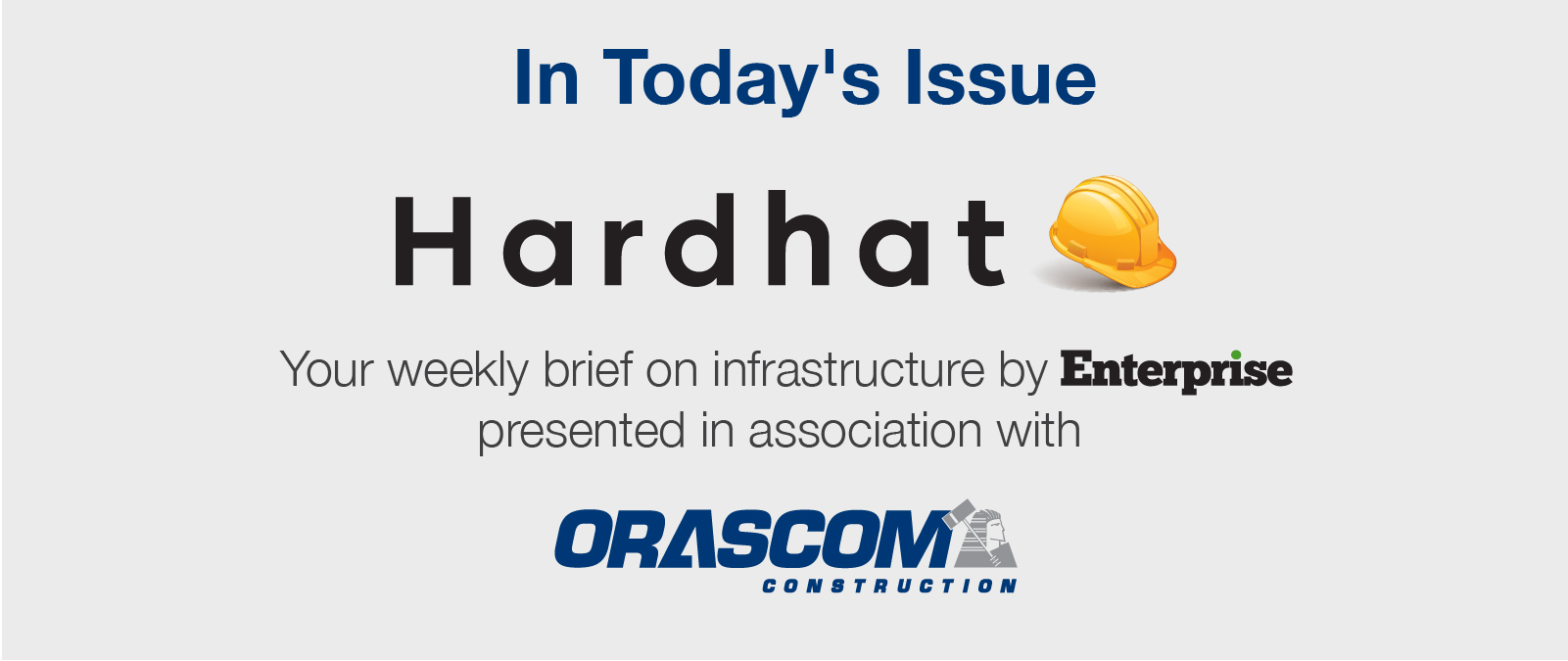 *** It's Hardhat day — your weekly briefing of all things infrastructure in Egypt: Enterprise's industry vertical focuses each Wednesday on infrastructure, covering everything from energy, water, transportation, urban development as well as social infrastructure such as health and education.
In today's issue: We take a look at the Arab Petroleum Investments Corporation's (Apicorp) outlook for the MENA region's energy landscape, which the multilateral development bank expects will see a modest increase in net investment over the next five years as the global economy recovers from the pandemic.