Tuesday, 6 April 2021
What we're tracking on 6 April 2021
Good morning, everyone, and happy hump day. We have another busy news day for you as the inexorable march toward Ramadan begins — we're seven days out, as of this morning.
Regulators will meet today to discuss potentially introducing restrictions on margin trading, said Rania Yacoub, a member of the Financial Regulatory Authority's (FRA) advisory committee. Representatives from the EGX and clearinghouse MCDR are expected to discuss proposals including a limit on the volume of margin trades allowed for each security, investor, and for the market as a whole after brokerages and custodians recently called for controls to mitigate the risk of the growing appetite for trading on margin.
Mixed messages? A handful of brokerage houses call on the regulator last week to impose limits on margin trading. The news came just a week after the central bank earmarked EGP 1 bn for an FRA-regulated fund that would, among other things, give finance to brokerages so they could expand their capacity to support margin trading.
SOUND SMART- What's margin trading, you ask? Effectively, it's when a broker loans you money to allow you to buy more stocks, generally with a stop-loss order that allows them to sell the shares (whether you want to or not) if your losses hit a predetermined threshold. A "margin call" is when your broker tells you she isn't comfortable with the amount of cash in your account and tells you that you need to deposit more money (or stocks you fully own) into the account or sell down your position to even things out.
***CATCH UP QUICK with the top stories from yesterday's edition of EnterprisePM:
Two or three state-owned companies will sell shares on the EGX in 3Q2021, Public Enterprises Minister Hisham Tawfik said.
Business activity in Egypt's non-oil private sector contracted for the fourth month running in March, according to PMI figures released yesterday.
Sawari Ventures has reached the final close on its EGP 1.1 bn Egypt-focused tech platform after raising USD 28 mn from local and regional institutional players.
THE BIG STORY INTERNATIONALLY- US Treasury Secretary Janet Yellen has called on G20 countries to work with the US to set a minimum global corporate tax rate. Speaking ahead of the IMF / World Bank Spring Meetings this week, Yellen said a new worldwide minimum rate would put a stop to the "30-year race to the bottom on corporate tax" and would introduce a "more level playing field in the taxation of multinational corporations."
Corporate tax hikes underpin the Biden administration's ambitious USD 2 tn infrastructure investment plan unveiled last week — spending that would be underwritten by a seven basis-point corporate income tax hike to 28% and a higher minimum take on foreign income.
The story is dominating the front pages of the business press this morning: Reuters | FT | WSJ.
MARKET WATCH- US stocks hit fresh record highs yesterday after fresh economic data provided more evidence that the country's economy is finally mounting a strong recovery from last year, covid shock, according to Bloomberg. The S&P 500 — which broke the 4k handle for the first time ever last week — gained another 1.4% during trading yesterday while the tech-heavy Nasdaq climbed 1.7%. The greenback and US treasury yields all fell as last week's jobs report caused a surge in risk-on appetite.
FROM THE REGION- Jordan's former crown prince has pledged loyalty to King Abdullah II after being placed under house arrest on Saturday for allegedly plotting with foreign actors to destabilize the country. Hamza bin Hussein, along with several other high-profile figures, were detained by the government last week to protect the "security and stability" of the country.
ALSO TODAY-
The Spring Meetings of the IMF and the World Bank Group continue today and run through Sunday, 11 April. This year's virtual meetings will bring together central bankers, ministers of finance and development, private sector executives, representatives from civil society organizations and academics.
Later today: The IMF will give its latest forecast on the global economy — and its expectations for Egypt — when it publishes its World Economic Outlook.
The French Chamber of Commerce and Industry is hosting a working breakfast with Sovereign Fund of Egypt CEO Ayman Soliman today at the residence of French ambassador Stéphane Romatet.
The chamber is also hosting a webinar this afternoon that will take a deep dive into the Madbouly government's program to create a national ID for all residential and commercial properties and to digitalize the country's building permit system. The gathering runs from 4pm to 5:30pm and you can sign up here.
CIRCLE YOUR CALENDAR-
The business community has until this Thursday, 8 April, to raise concerns or otherwise give feedback on the Customs Act's draft executive regulations, according to a Finance Ministry statement. The ministry apparently hasn't received any complaints so far, clearing the path for the regs to come into effect. Under the proposed regulations, importers would be allowed to pay customs in chunks over six-12 months, depending on how established their business is. The regs would also allow goods to move out of Egypt without submitting waybills on the spot.
More information on the new construction licenses + building code will be made public before next Thursday: The government will hold a presser before 15 April to explain the details of the new system that will hand out construction licenses. The two-month pilot phase will begin 1 May before the system is fully rolled out at the start of the new fiscal year.
The Sovereign Fund of Egypt will issue the conditions booklet for the contract to develop the Mogamma El Tahrir this month, CEO Ayman Soliman said yesterday, according to the local press. Foreign and local investors will be able to bid for the contract, which will likely see the Mogamma transformed into a multi-purpose building, with a portion turned into an apartment hotel and others used for commercial purposes.
Shoukry in Lebanon tomorrow: Foreign Minister Sameh Shoukry will pass a message from President Abdel Fattah El Sisi to Lebanese president Michel Aoun when he lands in Beirut tomorrow for talks with caretaker prime minister Saad Hariri and House Speaker Nabih Berri, local media reported yesterday without providing further details.
Russian Foreign Minister Sergey Lavrov is due in town on 12 April to discuss the latest developments on the Grand Ethiopian Renaissance Dam, signaling Russia could be looking to play an active role in mediating the impasse, according to TenTV's Al Mashhad (watch, runtime: 1:28). Lavrov's planned trip comes after expectations that Russian President Vladimir Putin would visit Egypt sometime in March did not materialize.
Egyptian Iron and Steel's mining spinoff should be going live on the EGX sometime this week as the parent company prepares to go into liquidation.
Amendments to the VAT act will be in the spotlight when Finance Minister Mohamed Maait meets this week with the House Planning and Budgeting Committee, committee head Fakhry El Fekky told Al Mal. The committee has a raft of amendments to the law to discuss, including applying the 14% tax to the rent and purchase of commercial and administrative properties, imposing VAT on crackers and some sweets, and removing the tax on imports of strategic commodities.
Inflation data for March will be out on or around Saturday, 10 April.
"Summer hours" will come into effect for retail stores and restaurants as of 17 April. This means retail shops can close at 11 pm (instead of 10 pm during the winter), while cafes and restaurants can stay open until 1 am (instead of midnight currently). We have more details on the winter vs. summer hours here.
The Central Bank of Egypt will meet to discuss interest rates on Thursday, 29 April.
Check out our full calendar on the web for a comprehensive listing of upcoming news events, national holidays and news triggers.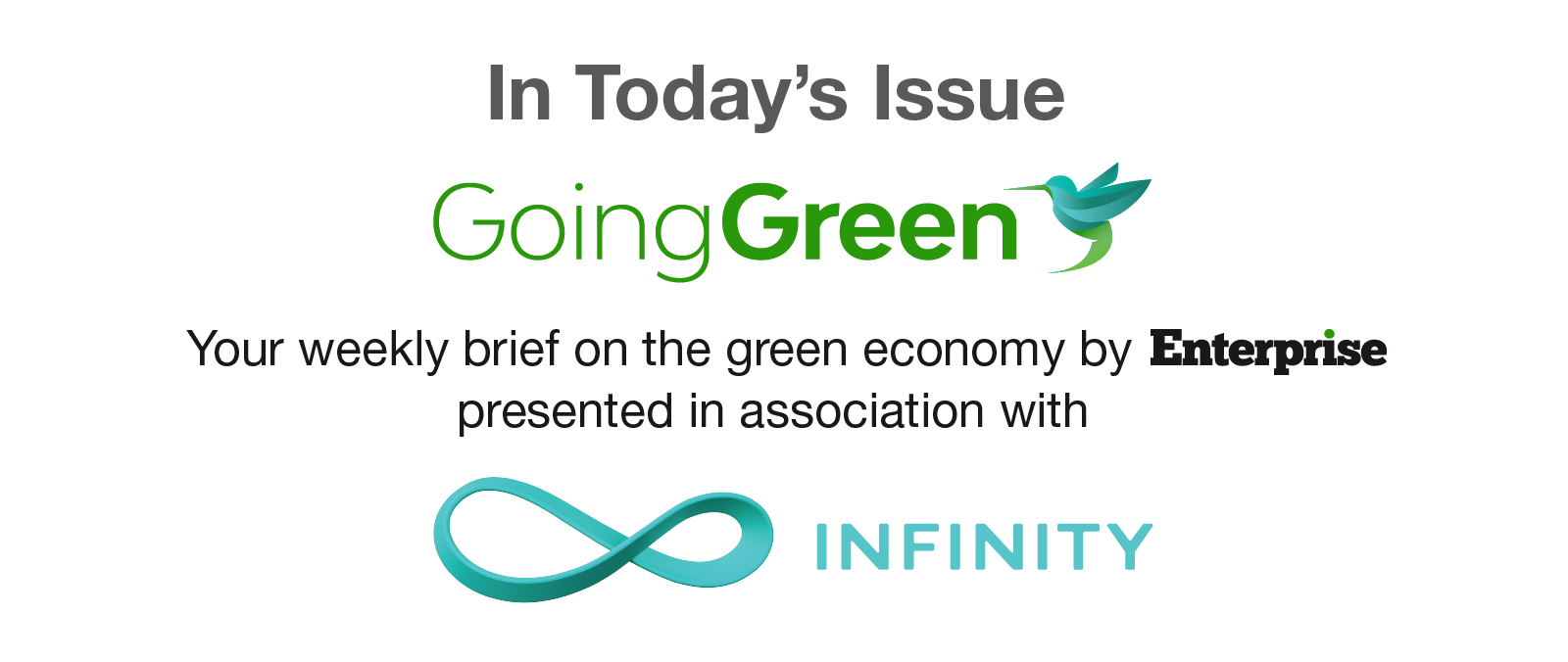 *** It's Going Green day — your weekly briefing of all things green in Egypt: Enterprise's industry vertical focuses each Wednesday on infrastructure, covering everything from energy, water, transportation, urban development and as well as social infrastructure such as health and education.
In today's issue: Startups operating in the green economy, including renewables, agritech, waste and water management, did not announce any official investment rounds in 2020. Are VCs and angel investors wary about investing in the sector? A combination of startup pipeline scarcity, scalability, exit possibilities and good old covid could provide the answer, sources tell us.