Wednesday, 18 November 2020
What we're tracking on 18 November 2020
It's a pleasantly brisk news morning today — just enough of it to get your brain cells firing, but not so much (or so negative) as to overwhelm. The perfect way to start the day that we have renamed almost-THURSDAY (yep, in shouting all-caps), even if we are warily keeping one eye on the overnight covid case count.
The (relative) quiet extends from the front pages to the airwaves, as you'll see as you read on.
A few programming notes for you before we get underway:
Remember our note yesterday on declining enrolment at American colleges, which Bloomberg pinned on the Trump administration's immigration policies? Well, a friend at the US embassy reached out with a note that we think is quite awesome, saying in part that "Egyptian students in the US increased by 5%" in the same reporting period. We poked around in the underlying data overnight and found 3,859 Egyptians studied in the US of A in 2019-2020 — indeed, a 5% jump. May the number increase even further under the forthcoming Biden presidency. You can explore the report's very cool website here.
A belated happy birthday to Sir Magdy Yacoub, the pioneering heart surgeon who turned 85 yesterday.
Apple's M1 Macs will blow the lid off just about any other Mac sitting on your desk, including when it comes to processing photos and encoding video. Even apps not yet optimized to run on Apple silicon still perform very snappy indeed. That's the takehome from the first crop of reviews after Apple's shift away from Intel processes in its lowest-end machines. Got time for only one review? Nerds who like benchmarks should check out Matthew Panzarino's take at TechCrunch, while normal iSheep should read Jason Snell's rundown at Six Colors. Then there's the option of heading to MacStories for a review of reviews.
*** HOW HAS BLENDED LEARNING BEEN TREATING YOU SO FAR? Tell us what you think.
We've put together a quick survey asking parents and students how things are going on the blended front. We'll have the results in an upcoming issue of Blackboard. And as is our custom, we'll draw the names of three respondents who will receive an Enterprise mug and a bag of our favourite coffee from our friends at
30 North
.
Tap or click here to take the survey. It's quick and painless, we promise.
---
Customs brokers are holding consultations with the Finance Ministry today to discuss the new Customs Act, which was given the presidential seal of approval last week.
Grand Ethiopian Renaissance Dam talks will resume tomorrow: The foreign ministers of Egypt, Sudan and Ethiopia will try to agree on a format for a new round of talks at a meeting called by South Africa, the current leader of the African Union, a cabinet statement said.
---
The Health Ministry reported 275 new covid-19 infections yesterday, up from 242 the day before and the highest figure since 31 July. Egypt has now disclosed a total of 111,284 confirmed cases of covid-19. The ministry also reported 16 new deaths, bringing the country's total death toll to 6,481. We now have a total of 101,288 confirmed cases that have fully recovered.
Authorities are taking tougher measures as cases slowly tick upwards:
Cairo Metro passengers will now be fined up to EGP 4k for not wearing masks, Cairo Metro Spokesman Ahmed Abdel Hady said on Ala Mas'ouleety (watch, runtime: 08:35). There are no excuses either, as masks are available for sale at every station, he said.
Cairo's municipal authorities will crack down on weekly street markets on the orders of the governor after a crowded market ran for several days in El Marg.
Could we be getting 10-minute PCR tests at airports? As airports around the world explore spot PCR testing, Speed Medical's sister company Prime Speed Medical (PSM) has been contracted by five regional airlines to conduct tests for travellers and airport staff. The move follows the company's acquisition of US health tech company Abbott's PCR testing kit that could generate results in under 10 minutes, Speed Medical said in a statement to the bourse (pdf).
Kuwait is positioning itself as a vaccine distribution hub for emerging markets. Agility Public Warehousing is in talks with vaccine manufacturers and governments to distribute vaccines through the Kuwaiti company's logistics infrastructure in place in more than 120 countries, CEO Tarek Sultan told Bloomberg. Agility has a cold storage capability that enables it to store and transport vaccines such as Pfizer and BioNTech's entry, which needs to be stored at -70°C before use, as well as "boots on the ground in places that are difficult to operate in," he said. This comes a day after Emirates airline said it wanted to help transport the shot.
Don't want to let a pandemic get in the way of your Silk Road roadtrip? Your life just got easier. Air Cairo will start operating regular flights between Tashkent, Uzbekistan, and Sharm El Sheikh on 25 November, before launching charter flights to Samarkand at the end of the year, Masrawy reports. The airline plans to operate four flights a week to the Uzbek capital by next April.
States all over the US are imposing mask mandates, curfews and bans on indoor businesses ahead of the holiday season which health experts worry could lead to "uncontrollable outbreaks," according to Bloomberg. The US has reported more than 1 mn cases in the past week alone. US stocks dropped back from the record highs seen Monday as concerns over the pandemic and weakening consumer demand took the wind out of the sails of the recent vaccine announcements, Reuters reports.
---
IT'S A BIG DAY FOR: M&A. Global companies announced USD 40 bn-worth of M&As on Monday alone in another sign that global M&A activity is recovering on vaccine hopes and more certainty following the Biden win, recounts the Financial Times. This is also a "clear" signal that executives are banking on affordable financing and using liquidity that has been stored away during the pandemic, says the salmon-colored paper. M&A activity is known to have "significant correlation to uncertainty … and that dramatic reduction of uncertainty that we currently have bodes very well," Anu Aiyengar, co-head of global M&A at JPMorgan Chase, said.
Among the week's major transactions: PNC Bank's USD 11.6 bn cash purchase of the US operations of Spanish rival BBVA, Home Depot's USD 9.1 bn reunification with former subsidiary HD Supply, and Canada-based and Sawiris-backed Endeavour Mining anticipated USD 1.86 bn share-swap acquisition of Teranga Gold.
On the flipside, almost 200 corporations have joined the ranks of the undead since covid-19: Nearly 20% of the US's 3k largest publicly traded firms have effectively become "zombie companies" — firms that generate enough revenue to pay back interest on their loans but not the loans themselves, a Bloomberg analysis of financial data found. The Federal Reserve's purchase of corporate bonds earlier this year helped prop up companies that would otherwise have gone bust, but may have inadvertently created a situation where these companies continue to only just survive, but are too illiquid to contribute to economic growth, analysts say. The companies' collective debt shot up to USD 1.36 tn from USD 378 bn before the pandemic, and stands at more than double what it was at the height of the financial crisis.
---
Saudi Aramco returned to the bond market yesterday as it looks to scrape together the funds to meet its USD 75 bn dividend payout, Bloomberg reports. The energy giant sold USD 8 bn of bonds in five tranches in the first issuance since its highly subscribed and record-breaking USD 12 bn offering in April last year. The company has been short on liquidity due to this year's oil price slump, with a 45% drop in revenues in 3Q2020 leaving it struggling to meet its dividend commitments.
Meanwhile, the country's Public Investment Fund (PIF) plans to invest USD 40 bn in the Saudi economy over the coming two years in a bid to pull it out of its worst recession in three decades, Bloomberg reports. The sum is equivalent to more than 10% of the government's planned expenditure in 2021 and will be spent on projects that diversify the economy away from oil into underdeveloped sectors such as tourism.
Agent Orange's schizophrenic isolationist / interventionist foreign policy has been on full display this week as he looks to wind down one war but threatens to start another.
Withdrawing troops with one hand: Thousands of troops will be leaving Iraq and Afghanistan before Joe Biden takes office as Trump tries to fulfil one of his key campaign pledges during the dying light of his presidency, CNN reports.
But threatening to lob a parting grenade into the Middle East with the other: Trump has been talked out of launching a strike against an Iranian nuclear facility by his security advisers, a powerhouse team of reporters writes for the New York Times.
Is King Cheeto going to try to bring Qatar back in from the cold before he settles into a lucrative post-presidency election TV career / meets an inglorious end in a jail cell? National security advisor Robert O'Brien told the Hill on Monday that there is "a possibility" the administration could seal an agreement between Qatar and its foes in the GCC / Egypt before Joe Biden is sworn in next year.
This might be a little optimistic though, coming on the same day that the UAE's ambassador to the US said welcoming Qatar back into the fold is "not on anyone's priority list."
Other international headlines to note:
A Brexit trade agreement breakthrough could be announced by Monday, sources close to the talks told Bloomberg. We'll believe it when we see it.
Libya is scrambling to create a government in efforts to bolster the country's only source of revenue — oil, according to Bloomberg. Since the ceasefire, oil production has spiked and a neutral force, the Guard, has been appointed to defend ports and fields, but a government is still needed to determine how the revenue will be split.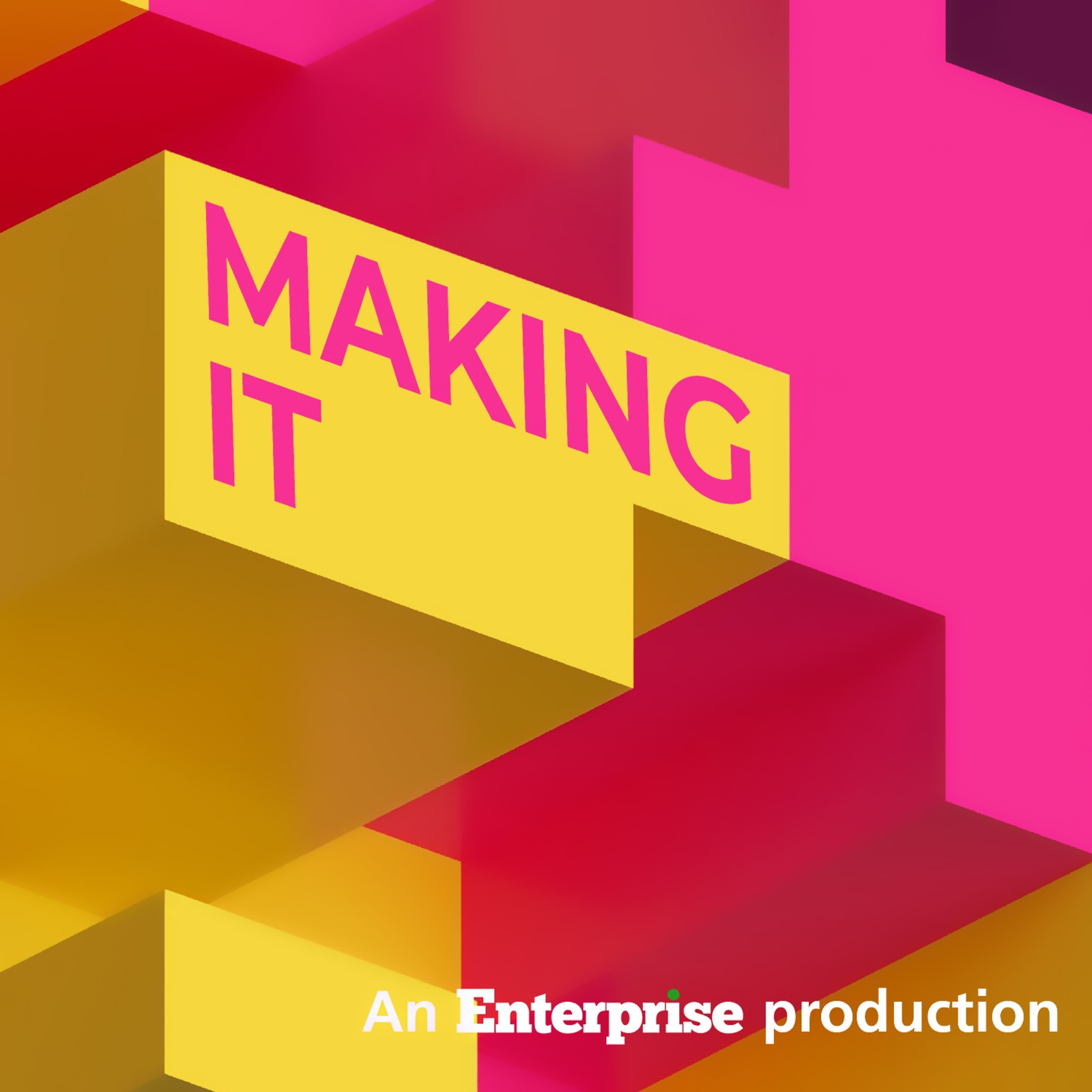 The Egyptian informing European football decision makers: Arqam FC CEO Ali ElFakharany struggled to find clients in Egypt, where clubs saw his sports data analytics service as a luxury more than a necessity. But today, Ali and his team serve 42 football clubs, including teams from the Premier League, Ligue 1, and Bundesliga, he told us in this week's episode of Making It.
You already have a podcast player on your iPhone, or you can listen to the episode through our website (no download required). We're also on Google Podcasts | Anghami | Omny. Making It is on Spotify, but only for non-MENA accounts.
Our next episode of Making It is out tomorrow, and you can get early access if you're subscribed.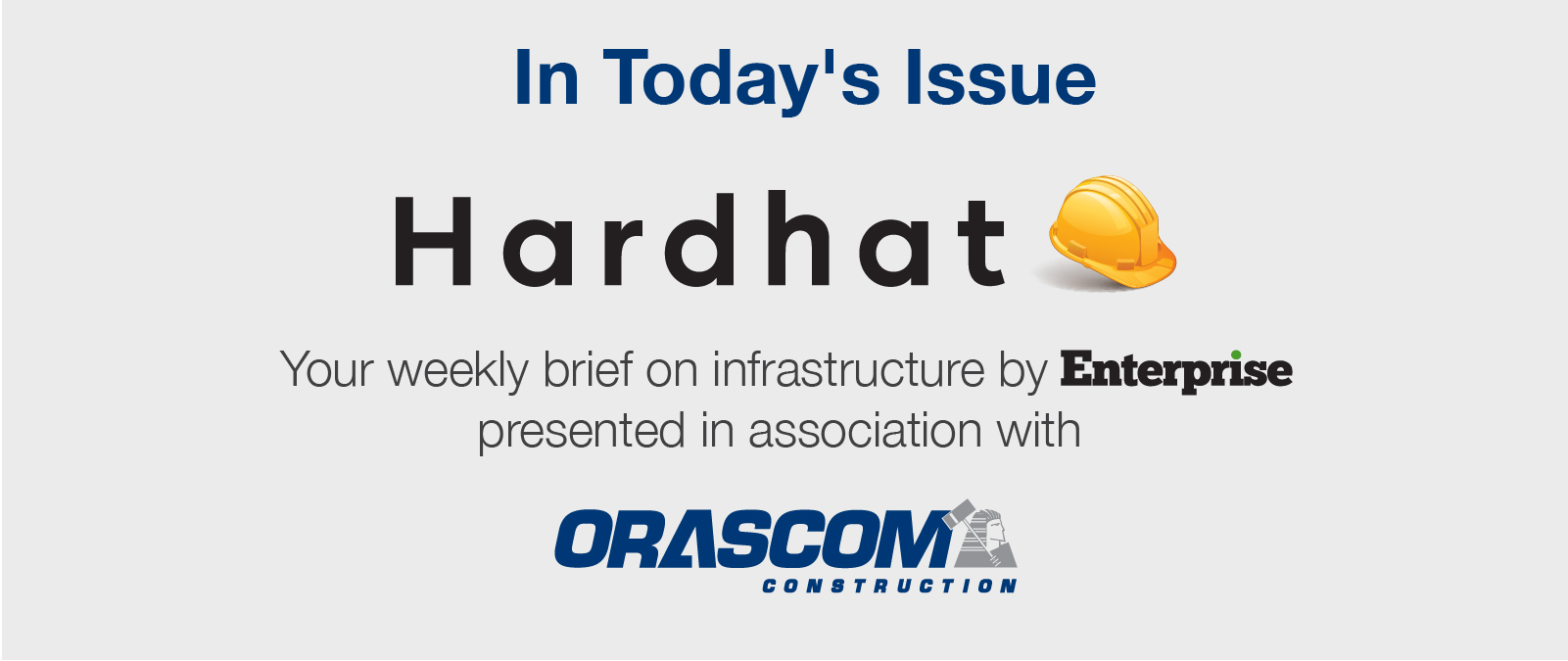 *** It's Hardhat day — your weekly briefing of all things infrastructure in Egypt: Enterprise's industry vertical focuses each Wednesday on infrastructure, covering everything from energy, water, transportation, urban development and as well as social infrastructure such as health and education.
In today's issue: The availability of office space is one of the most crucial elements of infrastructure required for any business, let alone startups and SMEs. And while the law requires that all businesses operate out of commercially zoned buildings, a walk down any residential neighborhood in Cairo turns up a number of SMEs. We look at why that is.