Wednesday, 22 July 2020
Egypt, Ethiopia and Sudan agree to more GERD talks as last round wraps up without agreement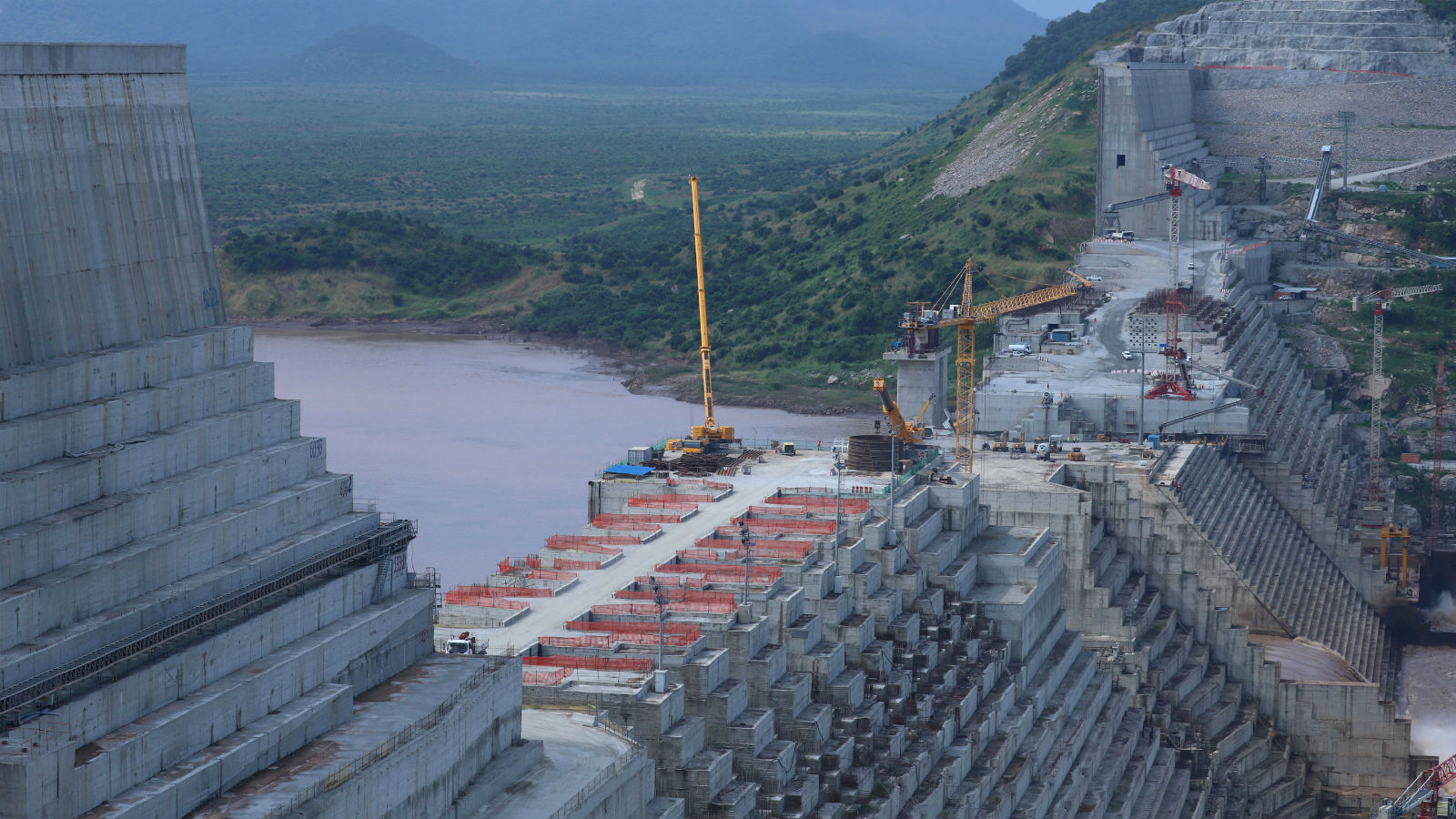 It's back to the drawing board on the Grand Ethiopian Renaissance Dam. The leaders of Egypt, Ethiopia and Sudan have agreed to hold more talks to break the impasse over the Grand Ethiopian Renaissance Dam (GERD). Their goal: a legally binding agreement over the filling of the dam's reservoir and its operational rules, an Ittihadiya statement said. The decision was announced during a virtual mini-summit that marked the conclusion of the latest round of African Union (AU)-sponsored negotiations, which ended without the countries reaching an agreement.
Ethiopia voices optimism: Ethiopian Prime Minister Ahmed Abiy said on Twitter that the meeting was "fruitful." "Ethiopia is committed to a balanced and win-win negotiation that ascertains the Abbay River will benefit all the three countries," the PM's office said in a statement posted on Twitter.
The GERD has already reached its filling quota for the first year: "It has become evident over the past two weeks in the rainy season that the GERD first year filling is achieved and the dam under construction is already overtopping," the statement said. The dam is expected to take between 5-7 years to fill although the exact timeline for this remains one of the key points of disagreement between the three countries. Previous misstatements on the sensitive issue of the dam's filling last week prompted Ethiopian TV to issue an apology and clarification.
Sudan also kept the tone upbeat: Sudanese Prime MInister Abdalla Hamdok described Tuesday's summit as a "promising discussion" on Twitter, confirming that the parties had "reached an understanding to continue negotiations that aim to finalize the GERD filling and operating agreement."
The AU will sponsor the next round of talks, Abiy's statement noted. Current AU chairman, South African President Cyril Ramaphosa, said on Twitter that talks remain on track. There have been no reports of when the next round of talks would resume.
Background: The latest round of talks on GERD were sponsored by the AU, and ran from 3-13 July. They failed to reach an agreement. Ahead of Tuesday's closing summit Ethiopia's Water and Irrigation Minister Seleshi Bekele had said that the initial filling of the reservoir shouldn't be part of the negotiations and that Addis Ababa would not accept negotiations that will lead to "legally binding" arrangements as they limit the country's fair and equitable access to the Nile.
The story is leading coverage on Egypt in the foreign press this morning: Reuters | Associated Press | Bloomberg.