Sunday, 19 July 2020
Egypt, Sudan, Ethiopia to hold "mini summit" on GERD after AU-led negotiations end with little progress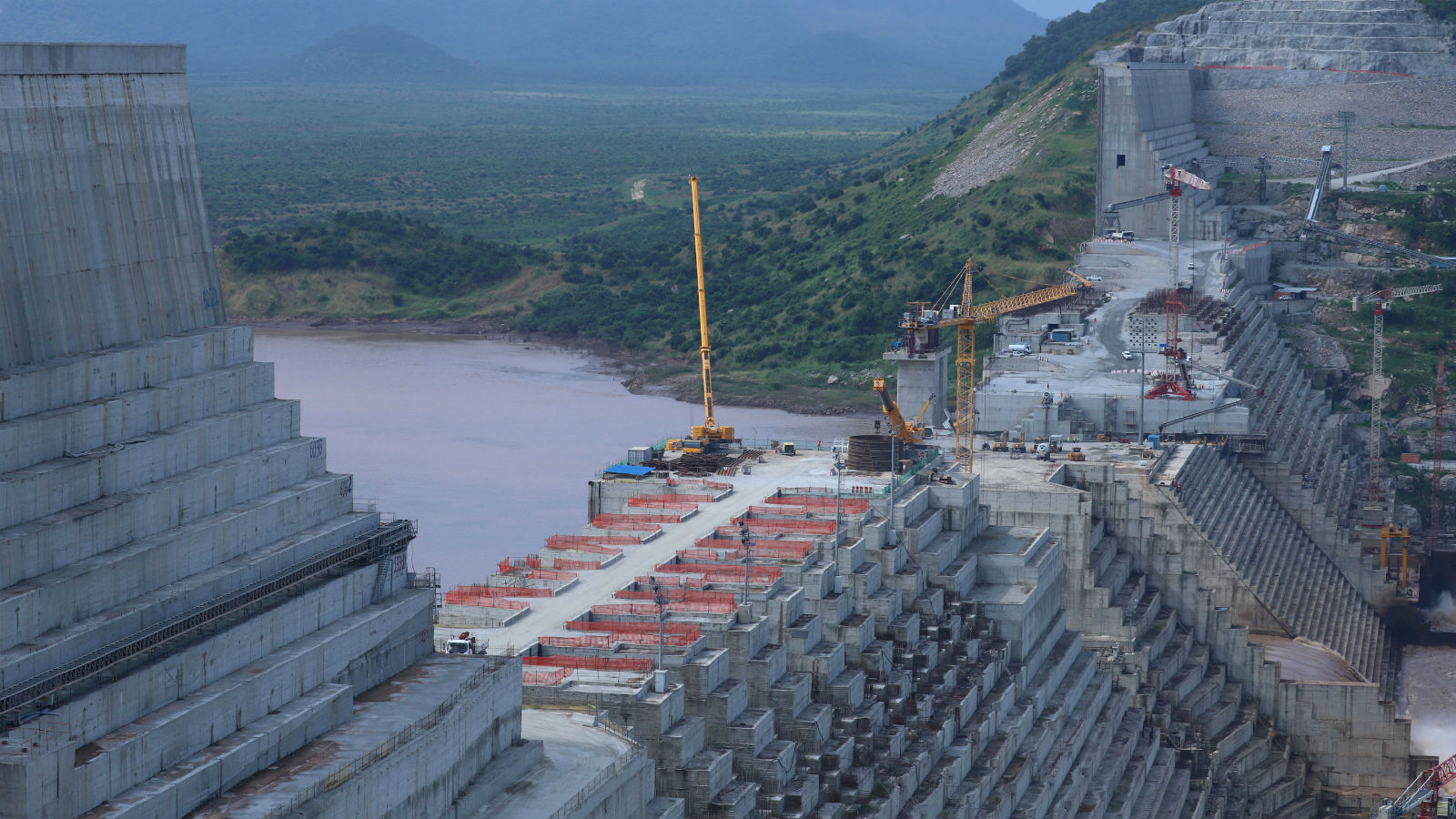 Egypt, Sudan, Ethiopia to hold "mini summit" on GERD after AU-led negotiations end with little progress: President Abdel Fattah El Sisi will meet with Sudan and Ethiopia's heads of state for a limited African Union (AU) presidential summit in another attempt to resolve the Grand Ethiopian Renaissance Dam (GERD) dispute, Sudanese Irrigation Minister Yasser Abbas said on Twitter on Thursday. The latest round of AU-sponsored negotiations between legal and technical teams for the three countries ended on Monday with no resolution.
Ethiopia doesn't want a legally binding agreement, still thinks initial filling process shouldn't be mentioned: Ethiopia's Water and Irrigation Minister Seleshi Bekele said on Thursday that talks on the key sticking points of filling and operating GERD will continue, but the initial filling of the reservoir shouldn't be part of the negotiations. Addis Ababa will also not accept negotiations that will lead to "legally binding" arrangements as they limit the country's fair and equitable access to the Nile, Bekele told the Ethiopian News Agency, according to Al Shorouk. As such, the initial filling of the reservoir isn't part of the negotiations, he said.
Sudan assures Egypt that Ethiopia hasn't started filling the dam: The Sudanese Foreign Ministry said on Thursday that it has received assurance that reports of Ethiopia starting to fill GERD's reservoir are false. Ethiopia's charge d'affaires in Khartoum told a senior ministry official that his country is yet to close GERD's gates to fill the reservoir, and that the water gathered in the dam is a result of rainfall, the ministry said in a statement. Egypt last week sought urgent clarification from Ethiopia after TV reports emerged that the reservoir was being filled. Later, Ethiopian state TV apologized for what it said was a misinterpretation of comments by Bekele.
The story earned attention from the foreign press over the weekend: Bloomberg (here and here) | Al Monitor | Reuters.