Thursday, 11 June 2020
Covid-19 dents auto sector recovery — but a rebound might be in the cards in the coming months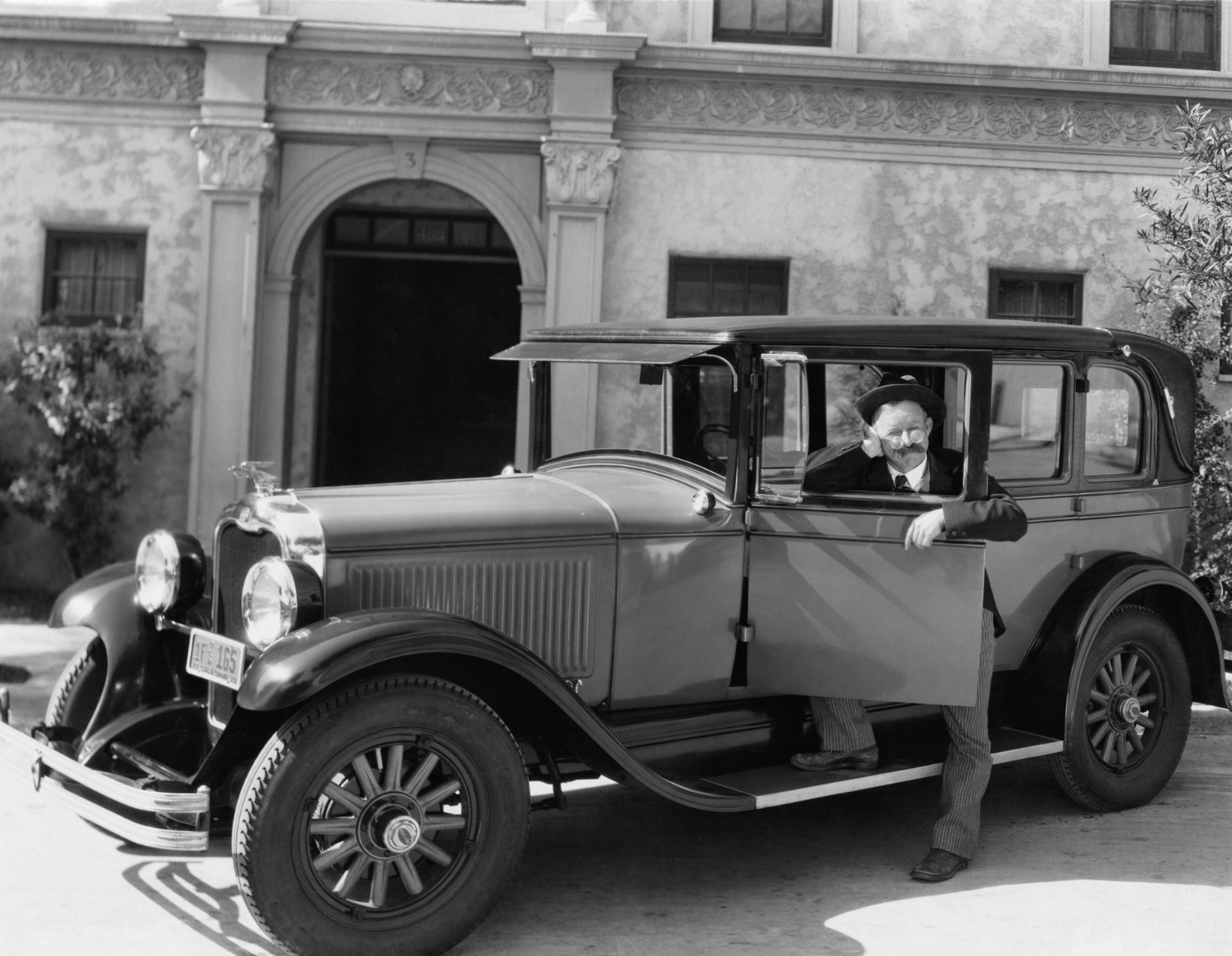 EXCLUSIVE- Covid-19 dents auto sector recovery — but a rebound might be in the cards in the coming months: Egypt's automotive industry looked in the first quarter to be recovering from several years of slow sales — but is now suffering another setback thanks to covid-19. Since the middle of March, assemblers and distributors alike have been faced with a twin supply-demand shock: Global supply chains have brought imports of cars and components to a standstill — and consumer demand has faltered amid both lockdown measures and uncertainty about how the economy will fare.
What's the damage? Promising sales growth through much of the first quarter gave way in the final two weeks of March as consumer demand slumped in response to the pandemic, distancing measures, and the partial lockdown of the economy. Data from the Automotive Information Council (AMIC) shows that passenger car sales fell to 5.8k in April, down 26% from the almost 8k cars bought in April 2019. The trucks segment (which reflects mostly corporate demand) fared even worse, seeing a 42% decline in sales to 1.5k units during the month. The overall market saw a 22% drop in volumes to 8.9k, down from 11.5k in April last year. Many companies approached by Enterprise were reluctant to talk about recent sales performance, with one senior exec telling us that sales across the industry "were hit sharply during Ramadan and the week-long Eid vacation."
There were some surprising bright spots in the latest data: Bus sales surged by 58% during the month to hit 1.6k, up from 1k last year. And the disruption caused by the government's preventative measures hasn't yet been enough to push volumes down year-to-date: sales in the first four months of 2020 are almost 33% higher than during the equivalent period last year. Still, April's figures are hardly anything to write home about: volumes fell below levels seen in April 2017, when the EGP devaluation, surging inflation, and a hangover from the FX crunch that marred 2016 caused sales to fall to 9.5k. What happened?
#1- Uncertainty in the market: Amid reports that businesses have laid off staff or cut salaries, many consumers put their plans to buy a new car on hold. EGX-listed GB Auto reported "plummeting" footfall in its showrooms during the early days of the government's lockdown measures. "One would not risk putting their savings in a car that they cannot even drive when they may soon be jobless and in need of every pound," Khaled Saad, secretary-general of the Egyptian Association of Automobile Manufacturers, told Enterprise.
#2- Issuance of new licenses was suspended: Even those who took a leap of faith and bought new cars were effectively unable to drive them. The Interior Ministry suspended in-office operations of the traffic police — the body entrusted with renewing and issuing new car and driver's licenses — under an edict that froze most citizen-facing government services. Consumers who bought used cars were unable to transfer ownership as the Real Estate notary offices were closed for the same reason.
#3- The CBE barred car dealers from trading in cash: At the same time, the Central Bank of Egypt (CBE) warned it would impose hefty fines on car dealers who dealt in cash (part of a longstanding drive to reduce the economy's reliance on cash) and temporarily capped withdrawals and deposits at banks. This caused major headaches for cash-reliant car showrooms, 95% of which don't have the required operating permits and thus do not have access to business bank accounts, said Osama Aboul Magd, chairman of the Egyptian Automotive Dealers Association.
#4- The curfew hasn't helped the situation: Companies have had to cut their working hours to comply with the government's night-time curfew. The restricted opening times have affected sales at El-Saba Automotive, which usually sees the majority of its trade take place in the second half of the day, CEO Alaa El Saba tells us. The cherry on the top: multiple days of full shutdown in recent months as the government ordered stores closed.
All of this is taking place during unprecedented disruption to global supply chains: Local auto assemblers and distributors have been hit by the global lockdown, which caused car manufacturers and suppliers to either close down or significantly reduce production capacity. According to El Saba, Egypt has not received automotive parts or vehicles since the escalation of the outbreak in March.
Expansion plans are being put on hold: Companies are facing growing liquidity constraints, forcing some of them to put expansion plans on ice, said Saad, who is also the head of Brilliance Bavarian Auto. His company has pressed pause on plans to spend USD 120 mn on a new production line. GB Auto has also suspended its capital expenditure program and launched a cost-cutting program.
Companies are slashing prices to stimulate demand: Tens of auto showrooms and dealerships have been campaigning on social media and advertising five-figure discounts to stimulate the market (see here and here for examples).
The twin supply-demand shock is putting companies in a difficult position: Rather than raise prices to reflect the low supply of vehicles, companies have been forced to respond to the demand slump by the need for liquidity, El Saba says. "The only reason companies would offer such promotions is the need for liquidity — any liquidity to meet their own expenses," he said. Nader Ghabbour, deputy CEO of GB Auto, downplayed the effects of the price cuts in the long term, telling investors during a recent earnings call (pdf) that any reductions in gross margin would made up for in absolute terms by higher sales.
When can we expect a recovery? Everyone we spoke to anticipated the market downturn to extend at least to the end of 2Q. GB Auto expects its passenger cars segment to remain under "sustained pressure" until the end of 2Q, after which it is "cautiously optimistic" for a recovery in 3Q, Ghabbour said. A senior exec at GB Auto told us that sales have started to show "some recovery" in June and said sales will accelerate when the government eases more restrictions — and as consumer confidence returns to pre-pandemic norms. Saad, meanwhile, suggested that volumes for the year may fall as much as 70% from 2019 levels.
Remember: This isn't a case of "lost" sales, but of delayed sales: Hard as it may be to believe given our traffic-choked streets, Egypt is "under-motorized" compared to most regional peers and emerging markets. We have 45 cars per 1k inhabitants — Iraq is at 77, Algeria 114 and Turkey 140, according to GB Auto's investor presentation (pdf).
Any forecasts, of course, come with a major caveat: Nobody knows how the covid-19 pandemic will play out in Egypt. Although the auto sector will celebrate the recent easing of lockdown restrictions — including the reopening of traffic offices and longer work hours thanks to relaxation of the curfew to 8pm-5am — it remains possible that the sector will face further disruptions should health conditions continue to worsen.