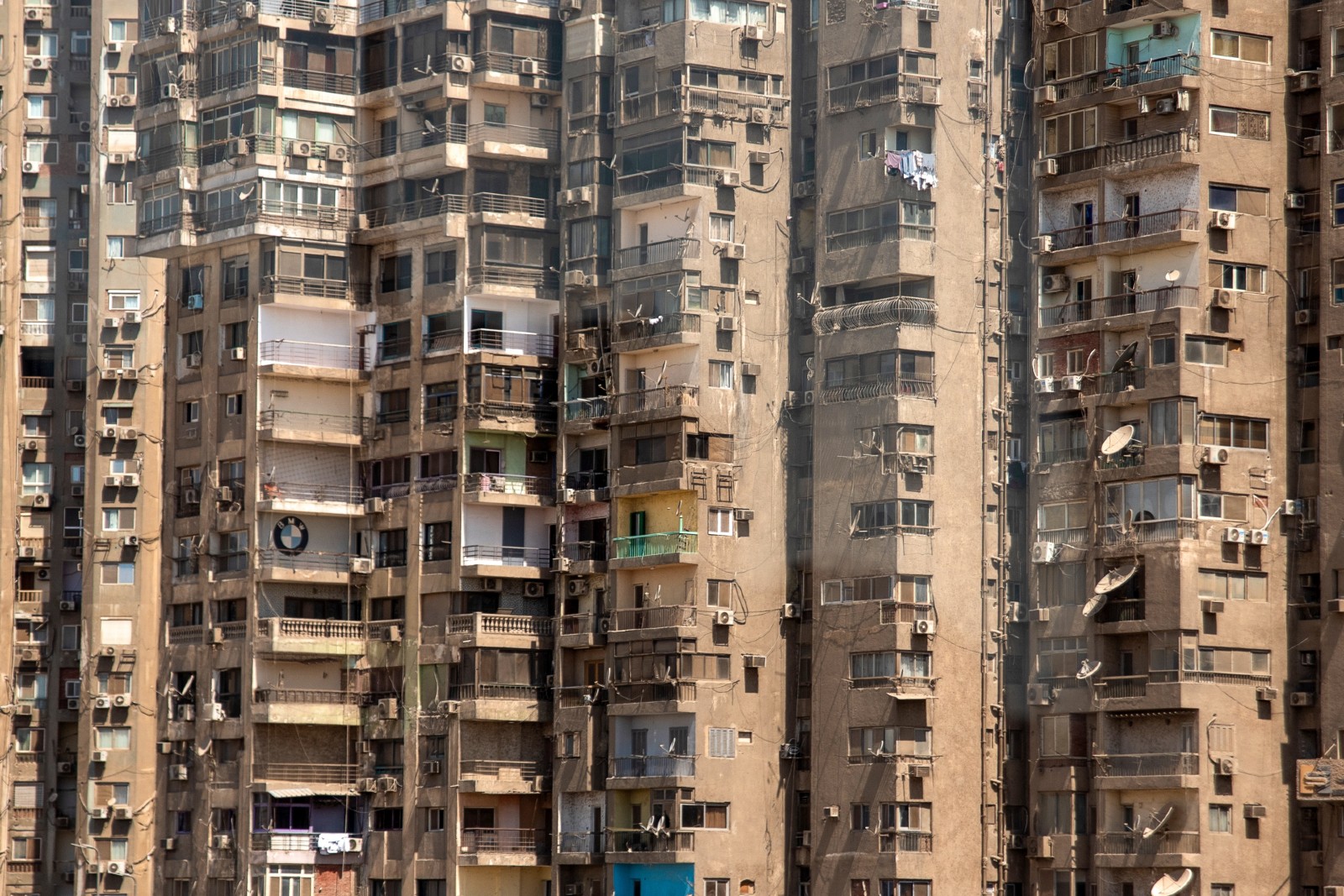 What does 2023 have in store for infrastructure players? The real estate and infrastructure sector is walking into the new year with a heavy overcast, triggered by the soaring cost of building materials, pushed up by higher energy prices, and freight and shipping costs. Industry insiders we spoke with anticipate a rather difficult year as the hangover from 2022's macroeconomic conditions persist — although there are signs of some potential silver linings.
Like everything else, real estate prices will soar, with expectations of rising no less than 25% this year as input cost pressures roll over from last year, Mohamed El Bustani, chairman of the board of directors of El Bustani Group and head of the Real Estate Developers Association in New Cairo and the new administrative capital told us. El Bustani pointed to a forecasted increase in oil and mineral prices, coupled with the depreciation of the EGP against the greenback last year — which pushed urban inflation to five-year highs — as key reasons for the increasing cost of real estate.
Building material prices have already been soaring…: Steel prices hit an unprecedented EGP 30k per ton last month thanks to a surge in global prices, before dropping to around EGP 23.2k per ton. The jump in prices was an issue all last year after Russia's invasion of Ukraine roiled global markets.
…and are showing no sign of slowing down: Material prices will continue their upward slope this year despite the state ditching its letter of credit requirement in 2022, head of the Cairo Chamber of Commerce's Building Materials Division Ahmed El Zeiny told us, adding that the price increase will come in reflection of global hikes.
Still, demand is high and the sector has proven itself resilient: There's "unprecedented" demand for real estate despite soaring prices, and demand is expected to only grow, El Bustani said. The sector has broadly absorbed price shocks and continued to grow despite the challenges, Beta Egypt for Urban Development Chairperson Alaa Fekry said.
The government is working to help lower prices by granting grace periods: The Madbouly government has recently issued a decision granting companies working on government projects a two-month extension on their deadlines so as not to crowd out companies and contractors in the market in light of price hikes and cost pressures, Mohamed Sami Saad, head of the Contractors Union told Enterprise told us. Companies have requested the government add an extra two months to the extension period for non-urgent projects.
The sector's 2023 performance will largely depend on the Madbouly government's plan to support it, Saad said, adding that the sector has a rough year ahead that's going to see tighter purse strings as companies struggle to take on debt — particularly amid high interest rates. Real estate firms are also struggling with putting a price tag on the units they have up for sale, due to current uncertainties in the market, he told us.
Could exporting offer the sector a lifeline? Real estate players will start looking to tap new global markets this year, Tarek Shoukry, head of the real estate division of the Federation of Egyptian Chambers of Commerce and Arabia Holding chairman, told Enterprise. Egypt has the potential to become a global competitor for real estate exports, he said, pointing to the large sums spent on infrastructure and construction. Real estate exports will provide another source of hard currency, El Bustani said. They will also help firms attract more customers without resorting to longer installment periods.
The Gulf has appetite for our real estate sector: Gulf real estate companies have expressed interest in our local market through partnerships with local firms, El Bustani said, adding that this too will help pour more hard currency into our economy. It can also help local companies fill their funding gap.
Gulf investments will drive sector growth this year, Saad said. Egypt is a gateway for foreign real estate companies looking to step foot into the African market seeing its sheer size in comparison to its African neighbors. We've already seen plenty of this appetite from players like the UAE's Aldar Properties, which together with Abu Dhabi wealth fund ADQ acquired SODIC in 2021, and sees potential to invest another USD 1.5 bn in Egypt, Saudi Arabia and the UAE.
There are also a handful of regulatory and legislative changes in the works that could support the sector: Industry players believe the sector could see a pickup in activity once the House of Representatives moves forward with the new building violation reconciliation law, which would allow owners of some illegal buildings to pay reconciliation fees and legalize their statuses. Sources we spoke to are also holding out hope that the amendments would dissolve the 2020 suspension of building permits and allow more construction to commence. The suspension of building permits has seriously hurt real estate companies' bottomline and contractors currently facing challenges with liquidating letters of guarantee and are short on liquidity, our sources told us. The government has also been working on legislative amendments that would allow foreigners who hold assets, be it state-owned or private property, in Egypt to apply for citizenship but despite the amendments getting the thumbs up from the House in 2019, we are yet to see the regulations.
More legislative amendments to come? Shoukry also expects the amendments to the 2008 Unified Building Law to go live with President Abdel Fattah El Sisi's ratification. The amendments would widen the scope for property owners in violation of the building code to pay "reconciliation fees" to the government to legalize their buildings — as long as the buildings are not a risk to the public. The Senate Housing and Local Administration Committee greenlit the amendments last month.
Other regulatory changes the sector is waiting on: New regulations on real estate companies designed to mitigate sector-related risks were put back on the table in 2021 after the House Housing Committee finished reviewing them. The changes would provide further consumer protection measures, by introducing fines ranging from EGP 10k to EGP 10 mn should companies breach their contracts or miss delivery dates.
A real estate fund in the making? If passed, the draft law would establish a fund to hedge against sector-related risks. The fund will be backed by federation membership fees, property and project registration fees, premiums collected from ins. certificates, grants and donations.
---
Your top infrastructure stories for the week:
Trial operations have begun at a USD 8 mn treatment plant for industrial wastewater at Al Amal Petroleum Company's facility.
MPs signed off on legislation paving the way for the government to bring in private companies to develop container terminals and Eni to explore for oil in the Western Desert.