Tuesday, 20 December 2022
THIS MORNING: At least two banks have tightened FX limits + Pachin shareholders to discuss takeover offers today.
Good morning and happy hump day, ladies and gents. We have an M&A-heavy issue for you this morning, another indicator that the news flow is showing no signs of slowing down as we hurtle towards the end of the year.
PSA- At least two major banks have tightened foreign-currency purchase and withdrawal limits amid a continued shortage of FX in the financial system. CIB and HSBC have lowered monthly limits on withdrawals and purchases made using their debit and credit cards abroad. Lenders first introduced the limits in October in a move analysts said was designed to conserve the banks' FX assets. Other local lenders including Banque Misr and FAB Egypt have not made any announcements on changes to spending limits.
CIB lowered monthly withdrawal limits abroad for the vast majority of debit cards to EGP 2.5k from EGP 5-30k, according to a statement (pdf) posted to the bank's website. It made no changes to its limits on international card purchases, whether made in person or online.
HSBC lowered its monthly withdrawal limit to USD 1.5k per customer on all of its debit and credit cards, down from USD 5K, according to its website. It also introduced monthly limits on purchases in foreign currency — both in person and online — to EGP 10k- 50k, depending on card type.
REMINDER- Outflows of hard currency triggered by the war in Ukraine and rising interest rates has put FX in increasingly short supply, with the banking system's net foreign liabilities widening to an all-time high of USD 20 bn at the end of September. Analysts told us in October that the move by the banks was likely a move to ease the pressure on their net foreign assets.
What has changed? The FX liquidity squeeze has intensified in recent days, with traders indicating that greenbacks were being bought for as high as EGP 38 last Friday, according to Al Arabiya.
But, some relief: This went into abrupt reversal in the wake of the IMF signing off on our USD 3 bn loan request on Friday. Since then, the parallel market rate has fallen back with traders dumping USDs as the price continued to fall. As of yesterday, the official exchange rate was 24.77 and the average rate in banks was 24.74.
---
WHAT'S HAPPENING TODAY-
EGX-listed Pachin will brief shareholders on acquisition offers it has received in its ordinary general assembly. Dubai-based National Paints Holdings has offered to purchase 100% of the company for EGP 29 per share, valuing it almost EGP 700 mn and far outbidding earlier offers from Universal Building Materials and Chemicals (Sipes) and Saybad Industrial Investment that have since been withdrawn.
On the House agenda: For its last session of the week, the House will host Agriculture Minister El Sayed El Quseir, who will face questions from MPs on food security amid the war on Ukraine, inflation and climate change.
The Transport Ministry will ink an agreement with the Misr Holland Company to add a new berth at Alexandria Port, Al Mal reported.
THIS WEEK-
It's the Central Bank of Egypt's final policy meeting of the year on Thursday, and analysts we surveyed last week expect policymakers to close out 2022 with another king-size 200-bps rate hike to support the currency and tackle rising inflation. Seven of the nine analysts and economists are forecasting the central bank to raise rates, five of which see a 200-bps hike. This would take the policy rate to 15.25%, its highest level since early 2019.
THE BIG STORY ABROAD-
Dominating the conversation in the Western press this morning: The Donald could face up to four charges for his involvement in last year's Capitol attack. Lawmakers investigating the 6 January 2021 attack on the US Capitol have urged the US Department of Justice to press criminal charges against former president Donald Trump for his role in inciting the crowd. The House committee wants to charge Trump with four crimes, including aiding or inciting insurrection and conspiracy to defraud the US. (AP | Reuters | WSJ | NYT | Washington Post | Bloomberg | FT)
WATCH THIS SPACE- Another record-breaking year for Suez revenues? The Suez Canal Authority expects revenues to rise 15% to hit a record USD 8 bn in FY 2022-2023, SCA Chairman Osama Rabie told MPs yesterday. Canal revenues — an important source of hard currency for Egypt — reached an all-time high of USD 7 bn in FY 2021-2022 on the back of record tonnage and a record number of transiting vessels.
This will be bolstered by higher transit fees: As energy prices, freight rates and daily tanker time-charter rates continue to rise, the SCA has announced a 15% fee increase on vessels crossing the canal starting 1 January 2023 (10% for dry bulk ships and cruise ships), meaning we may see more records in the future.
WORTH WATCHING-
Egypt's version of Shark Tank is set to air next month: The local version of the hit TV show that showcases entrepreneurs looking to attract funds, will air exclusively on CBC and WATCH IT in January, according to a press release (pdf).
The sharks:
Ayman Abbas, founder of the Egyptian Chinese Drilling Company
Ahmed El Sewedy (LinkedIn), president and CEO of El Sewedy Electric
Mohamed Farouk, chairman and CEO of Mobica Designs
Hilda Luca (LinkedIn), founder and CEO of online shopping platform MITCHA
Mohamed Ismail Mansour (LinkedIn), co-founder and CEO of Infinity Solar and Managing Director of McDonald's Egypt
Abdullah Salam (LinkedIn), CEO and managing director of Madinat Nasr for Housing and Development.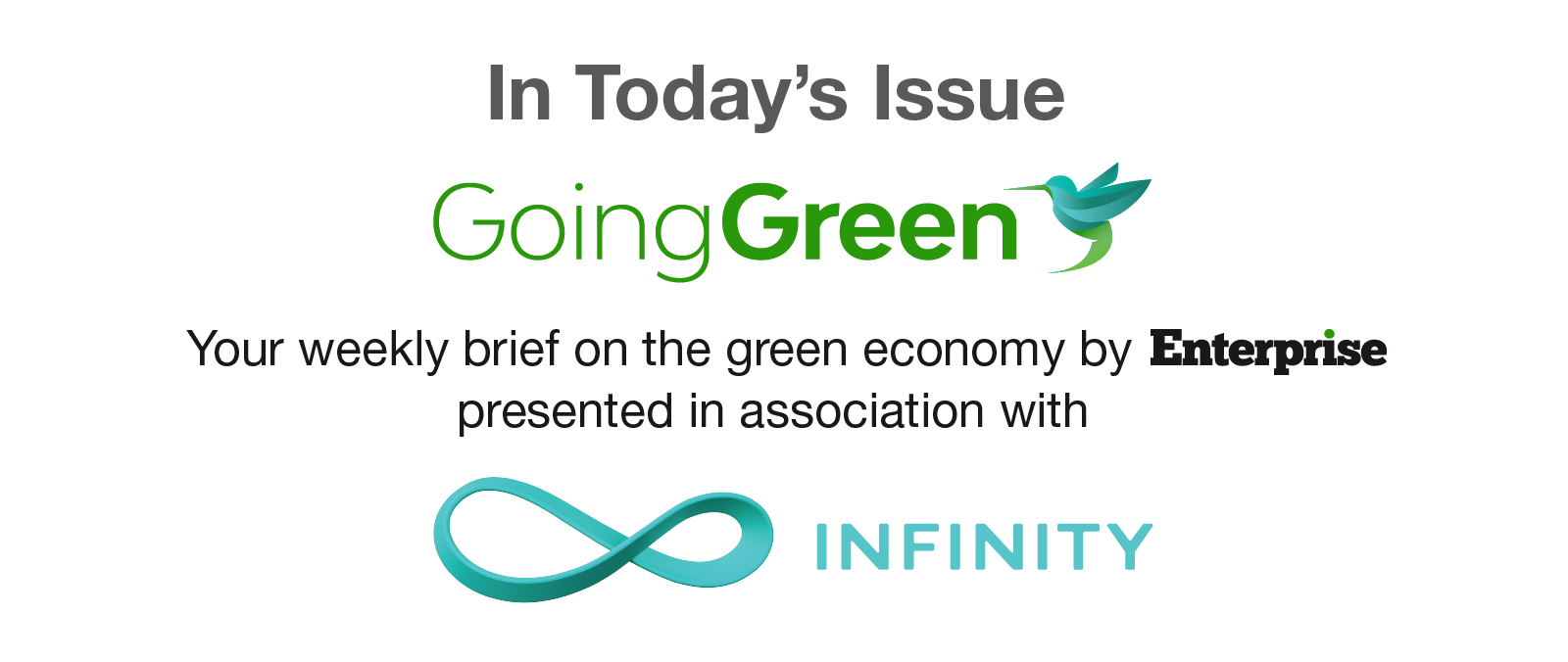 *** It's Going Green day — your weekly briefing of all things green in Egypt: Enterprise's green economy vertical focuses each Tuesday on the business of renewable energy and sustainable practices in Egypt, everything from solar and wind energy through to water, waste management, sustainable building practices and how you can make your business greener, whatever the sector.
In today's issue: We take a look at the ups and downs that 2022 served up for the green economy, as sectors including the EV industry grew at pace, at the same time as the climate crisis wrought further damage on local ecosystems, causing losses to our agriculture and tourism sectors.