Tuesday, 6 December 2022
THIS MORNING: The Enterprise Climate X Forum takes place today
Good morning, friends. We're really looking forward to seeing many of you in a couple of hours' time at our Enterprise Climate X Forum, which gets underway this morning at 8am at the Grand Egyptian Museum.
Please join us in thanking the wonderful people who made all this possible: USAID, HSBC, Mashreq, Attijariwafa Bank, Etisalat by e&, Hassan Allam Utilities, and Infinity.
If you're attending: Please plan to arrive on time. Our standing networking breakfast is one of the hallmarks of the event. It gets underway at 8am CLT sharp. Traffic in the area surrounding the GEM has been heavy of late, so you will likely want to leave a few minutes early.
** You will need a special QR code to gain admission to the GEM. Everyone who received and completed our online registration form got their QR code by email on Sunday.
We regret that overwhelming demand from the community meant we could not welcome everyone who expressed interest in attending.
STAY TUNED- The Enterprise Climate X Forum is our first large-scale event, but it's not our last. We look forward to welcoming many more of you at our slate of Enterprise X Forums coming up in 2023.
** We're taking a day off from the PM edition today. EnterprisePM will be back in your inboxes at the normal time on Wednesday.
---
WHAT'S HAPPENING TODAY-
It's day two of Food Africa 2022 at the Egypt International Exhibitions Center. More than 440 exhibitors from 28 countries will be at the food expo, which runs through to tomorrow.
Samir in the hot seat: Trade and Industry Minister Ahmed Samir will face questions from MPs today on issues facing manufacturers, including on licensing and exports, as well as what the ministry is doing to solve the crisis in the automotive industry.
LATER THIS WEEK-
President Abdel Fattah El Sisi is in Riyadh later this week to attend the China-Arab summit that will coincide with Chinese President Xi Jinping's visit to the kingdom, Ala Mas'ouleety's Ahmed Moussa said last night (watch, runtime: 3:40). Some 12-14 Arab leaders are expected to attend the summit which will take place on Friday. The visit by Xi, who is set to arrive in the kingdom tomorrow for talks with King Salman and Crown Prince Mohamed bin Salman, comes amid fraying US-Saudi ties over energy policy and growing nerves in Washington about rising Chinese power in the region.
---
WATCH THIS SPACE #1- Some gold merchants have stopped pricing the precious metal amid confusion about the USD price in the wake of October's devaluation. Local gold prices have surged to record highs this week, with 21 carat gold reaching EGP 1.8k. Demand for gold has surged in the wake of October's EGP devaluation which has seen the currency fall almost 25% against the USD.
WATCH THIS SPACE #2- Misr Ins. Holding is in advanced talks to acquire a controlling stake in a healthcare third-party administrator (TPA), Chairman Basel El Hini told Enterprise yesterday. The company is hoping to close the acquisition within a month, he said. El Hini did not disclose the exact size or value of the stake. The news was originally reported by Al Mal.
SOUND SMART- A TPA is typically an organization that helps streamline admin processes and can help make the ins. process more efficient.
PSA- Rice hoarders have until Christmas Day to come forward: Rice producers, sellers and distributors now have until 25 December to notify the Supply Ministry of how much rice they've stockpiled and where they're keeping it, the ministry said yesterday. The ministry has pushed the deadline from the previously announced 4 December.
REMEMBER- Rice has been designated as a "strategic commodity" for at least three months under efforts to deter traders who try to exploit the shortage of commodities.
WORLD CUP-
Brazil set for Croatia clash in the World Cup quarter-final: Brazil danced its way to the quarter finals of the World Cup last night, sweeping aside South Korea with an impressive 4-1 win. Richarlison bagged one of the goals of the tournament, Neymar converted a penalty, while Vinicius Jr and Lucas Paqueta also got on the scoresheet in the first half. Croatia also booked their place in the next round yesterday, beating Japan on penalties.
Up today: It's the final batch of R16 games (all times CLT):
The Arab world will be cheering on Morocco when they meet Spain this evening at 5pm.
Portugal play Switzerland at 9pm.
THE BIG STORIES ABROAD-
No single story is dominating the global front pages this morning:
The UK is readying "sweeping" crypto regulations in the wake of FTX's collapse last month. (FT)
Pepsico will cut hundreds of jobs in North America. (WSJ)
Ukraine has hit air bases deep into Russian territory while a new wave of missile strikes on the Ukrainian electricity grid has Kyiv warning of emergency blackouts. (Associated Press | Reuters)
MARKET WATCH-
US stocks fell and bond yields rose yesterday after unexpectedly strong economic data raised concerns that the Federal Reserve will continue to raise interest rates to quell inflation, Bloomberg reported. The S&P 500 was down 1.8%, with 95% of the benchmark index's companies in red, while the tech-heavy Nasdaq lost 1.7%. A pullback in US debt markets led 10-year yields to advance 3.6%. "Good economic news is bad news for stocks as it will keep the risk elevated that rates might have to end up higher later next year," one analyst told the news outlet.
It's a mixed picture in Asia this morning: Shares in China are continuing to gain as authorities ease covid-19 curbs, but bourses elsewhere are feeling the impact of yesterday's Wall Street sell-off, with the Hang Seng falling 1.0%, the Kospi down 0.4%, the ASX losing 0.1%.
More volatility in Europe + New York today: Markets across Europe are expected to open in the red later this morning while US stock futures are currently flat.
CIRCLE YOUR CALENDAR-
Key news triggers to keep an eye on this week and beyond:
Inflation: Inflation data for November will land on Thursday, 8 December.
Foreign reserves figures for November should be out sometime this week.
Interest rates: The Central Bank of Egypt's Monetary Policy Committee meets on Thursday, 22 December to review interest rates.
The cabinet's Information and Decision Support Center (IDSC) will kick off the first session of its new intellectual forum on Thursday, 8 December, according to a statement. The weekly forum will see experts including government officials, academics, representatives of multilateral institutions, MPs, and national dialogue members meet to discuss key policy questions and make recommendations on them to the prime minister.
Thursday's session will cover fiscal discipline and sustainability. The remainder of the December sessions will focus on our investment environment; ways to support sustainable agriculture in line with Europe's Green Deal; and the latest in Ukraine.
Check out our full calendar on the web for a comprehensive listing of upcoming news events, national holidays and news triggers.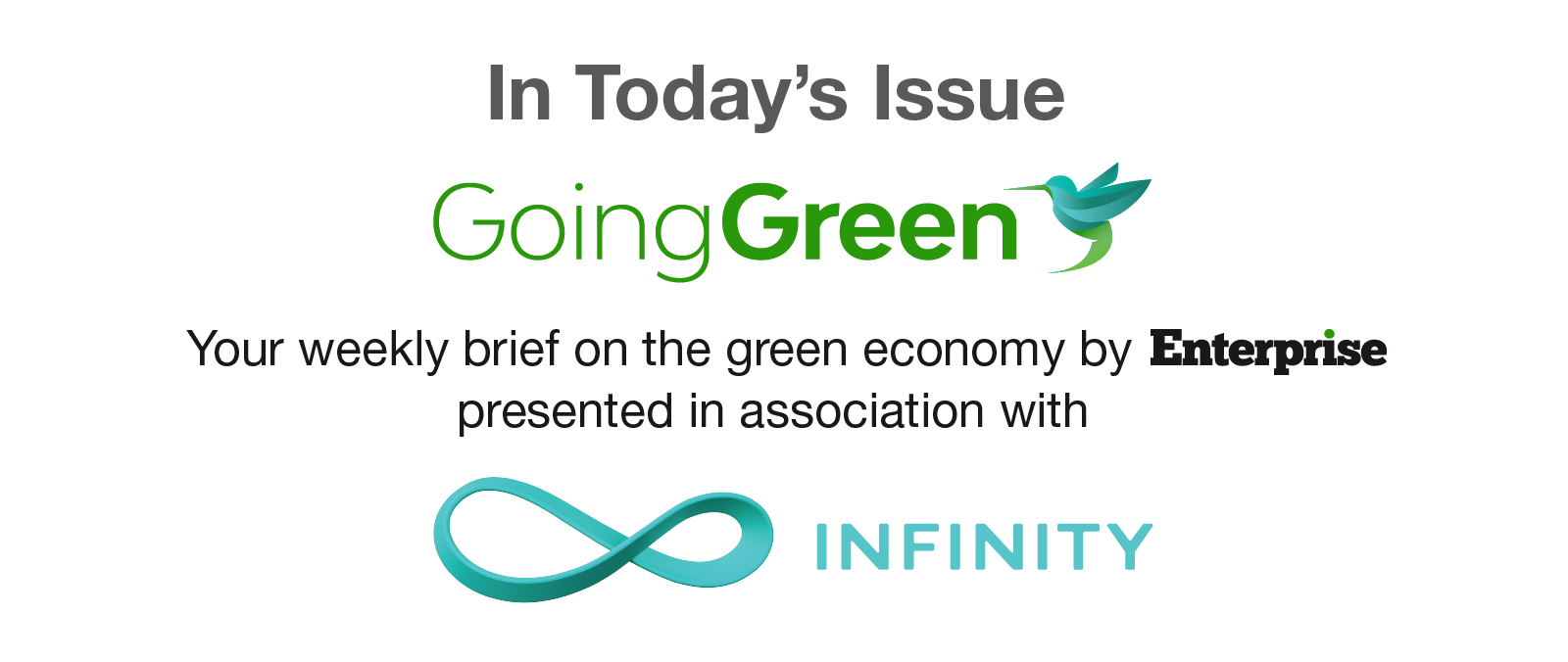 *** It's Going Green day — your weekly briefing of all things green in Egypt: Enterprise's green economy vertical focuses each Tuesday on the business of renewable energy and sustainable practices in Egypt, everything from solar and wind energy through to water, waste management, sustainable building practices and how you can make your business greener, whatever the sector.