Sunday, 17 July 2022
ADQ's Agthia to buy majority stake in Auf Group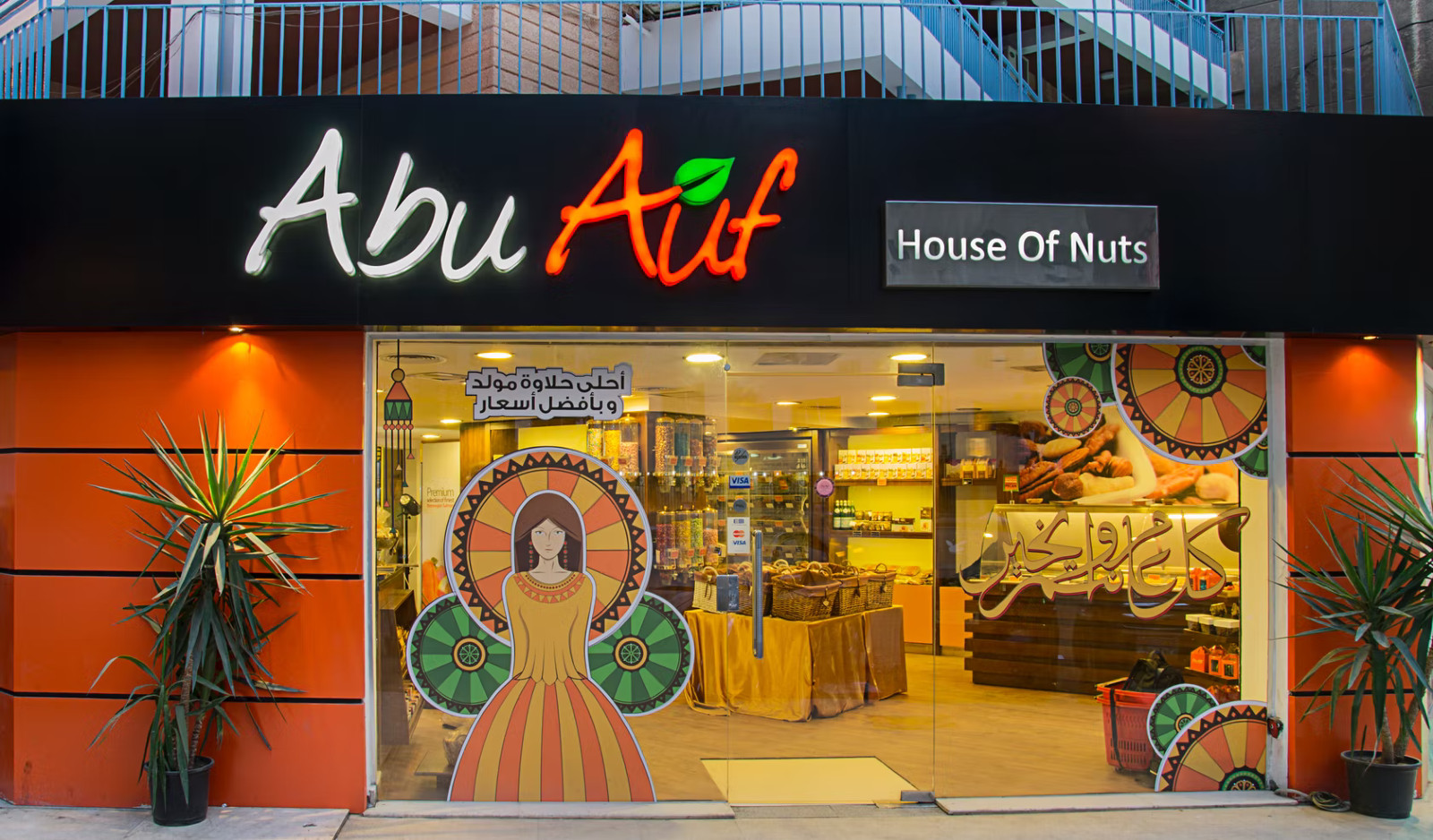 Abu Auf parent company is selling a majority stake to Agthia: Emirati food and beverage major Agthia will acquire 60% of Egyptian healthy food company Auf Group for EGP 2.9 bn, the company said in a disclosure (pdf) to the Abu Dhabi stock exchange on Thursday. Agthia, which is majority-owned by Abu Dhabi sovereign fund ADQ, said its board had approved the transaction, which values Auf at around EGP 4.9 bn. Among the Auf Groups' assets is the popular food brand Abu Auf.
Who's selling? Agthia is buying the stake from shareholders Ahmed Auf, Mohamed Auf, Ayman Auf, and Tanmiya Capital Ventures (TCV), according to the filing. Following the transaction — which remains subject to regulatory approvals — the three founders will retain a combined 30%, while TCV will hold a 10% stake, according to a statement (pdf) from our friends at sell-side advisor EFG Hermes. The transaction will take place through Agthia subsidiary AG Synergy Holdings.
What's the appeal for Auf? Agthia will help take the company regional. "We believe that this [transaction] will bring synergies regionally and benefit us in our growth objectives," the company's Chief Marketing Officer Rasha Ghaly told Enterprise.
Why go this route instead of an IPO? Auf had as recently as April been eyeing an IPO on the EGX this year but Agthia's F&B experience in the region made the acquisition route the more attractive choice, Ghaly said. The company had planned to offer up to 49% of its shares on the EGX, expecting to raise some EGP 2.5 bn in the sale.
Post-acquisition investment plans: The company plans to invest EGP 60 mn in 2022 to boost its manufacturing capacity as it eyes regional exports and will follow that up with USD 5-7 mn of investment in 2023 as it expands in the Gulf, Ghaly said. Abu Auf already operates three flagship stores in the UAE and plans to open another two stores by the end of 3Q. The company is also looking to expand into Saudi Arabia on the back of the acquisition, she added.
Abu Auf is sticking to its Egyptian roots — and team: The company will also keep its existing executive management team including the three founders and will not be moving its HQ abroad for at least the next three years, Ghaly told us.
Agthia likes our food sector: The Emirati food conglomerate last year acquired 75% of Atyab brand owner Ismailia Agricultural and Industrial Investments. The company in March said it had around AED 1.5 bn (USD 408 mn, or EGP 7.7 bn) to spend on potential acquisitions in Egypt, Saudi Arabia, Pakistan and Turkey, after reporting more than sixfold growth in its net income in 2021.
And ADQ is investing heavily here: The Abu Dhabi wealth fund recently invested USD 1.8 bn in state-held stakes in five EGX-listed companies (among them EGX bellwether CIB), adding to an existing portfolio of local investments that includes real estate developer SODIC, which ADQ co-owns with Aldar Properties, and Bausch Health's local pharma outfit Amoun Pharma.
Advisors: Our friends at EFG Hermes advised Auf and TCV, while Al Tamimi & Co was Auf's legal advisor. Freshfields Bruckhaus Deringer LLP and Matouk Bassiouny & Hennawy are acting as Agthia's legal counsel. CI Capital was financial adviser to Agthia.
The story got traction in the foreign press: Reuters | The National | Arabian Business.
MEANWHILE, IS PACHIN IN PLAY?
Saybad Industrial Investment has offered to buy 100% of EGX-listed Paint and Chemical Industries (Pachin), according to a regulatory filing (pdf). Saybad's offer prices Pachin's shares at between EGP 16.00 and EGP 16.50 apiece, valuing the company at EGP 384-396 mn. Pachin shares rose 3.53% at the end of trading to close at EGP 15.56 on Thursday, 7 July, when the transaction was announced.
Who is Saybad Industrial Investment? The Egyptian outfit comprises a group of local investors who are active in the paint industry here and across Asia, according to the disclosure.
Part of the state's privatization plans: "This offer comes as the first actual application of the state's mandate to exit economic sectors for the benefit of the local private sector," a source with first-hand knowledge of the transaction told Enterprise on condition they not be named. Pachin is currently approximately 54% owned by state-owned companies and banks, the source added.
ADVISORS- Catalyst Partners is acting as Pachin's financial advisor. Adsero–Raji Soliman & Associates is the firm's legal advisor.