Wednesday, 20 April 2022
IMF upgrades Egypt's GDP growth in 2022 despite a "significant slowdown" globally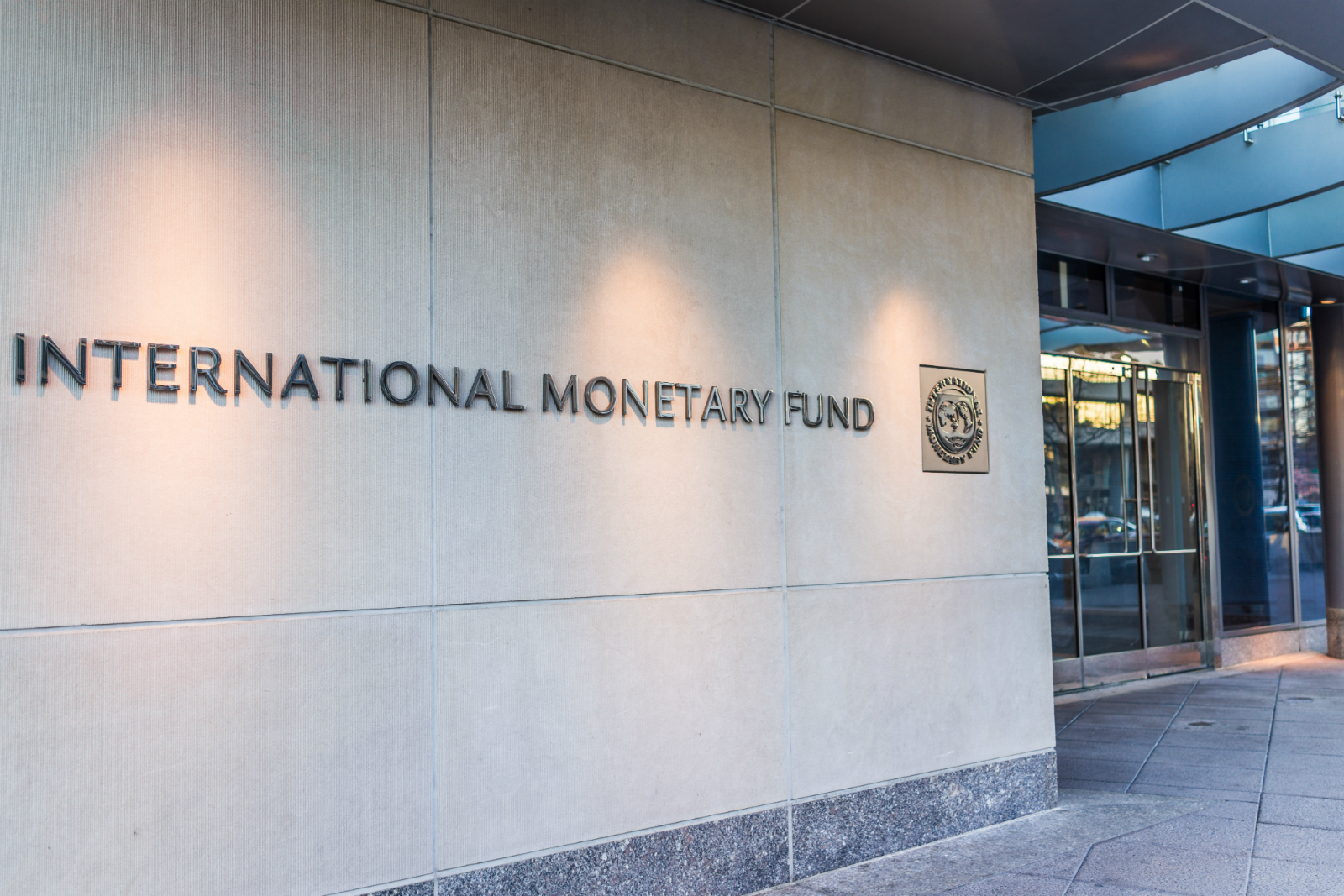 The IMF has cut its global GDP forecast for this year and the next as surging inflation and economic fallout from the war in Ukraine hit growth prospects. The Fund revised downwards its growth projections for 2022 and 2023 to 3.6% in its latest World Economic Outlook — that's 0.8 percentage points lower for this year (and 0.2 ppt less for next year) than in its last forecast in January. The revision marks a "significant slowdown in global growth" as the Russia-Ukraine war continues to cause "worldwide spillovers through commodity markets, trade, and financial channels."
EGYPT IS A BRIGHT SPOT FOR GROWTH
Egypt seems set to buck the trend this year: The lender revised upwards Egypt's growth for the current fiscal year despite soaring food and energy prices threatening to weigh on economic activity. The IMF now expects the Egyptian economy to expand at a 5.9% clip in FY 2021-2022, up 0.3 percentage points from its previous forecast in January. This is the second time the IMF has upgraded Egypt's growth forecast this year.
That's even more optimistic than official figures: The government recently lowered its growth outlook for the current fiscal year to 5.7% from 6.2-6.5% due to the economic impact of the war in Ukraine.
The economy won't grow next year quite as much as previously expected: The Fund now sees our economy growing by 5.0% in FY 2022-2023, down from its previous 5.6% prediction.
Consumer prices in Egypt will rise on average by 7.5% this year, then rise at an 11.0% prace in 2022-2023, according to the IMF. The annual urban rate reached a three-year high of 10.5% in March, and analysts are forecasting inflation to continue rising in the months ahead, with some predicting it to go as high as 15%.
The war is going to hit our external position: The IMF sees Egypt's current account falling further into deficit over the next year as the war drives up import spending, hurts tourism revenues, and drives portfolio outflows. The Fund expects the deficit to narrow to 4.3% of GDP this fiscal year before rising back to 4.6% in 2022-2023.
REMEMBER- We're on a different reporting timeline to much of the world. The IMF's global forecast (and most of its country forecasts) is based on data for the calendar year. Egypt is among a handful of countries whose fiscal year runs from July to June, meaning the impact of the war (which broke out at the end of February) will likely be more keenly felt next fiscal year than in the current one.
EMERGING MARKETS WILL STRUGGLE
The outlook for emerging markets is bleak in the long term: "Scarring effects are expected to be much larger in emerging markets and developing economies than in advanced economies — reflecting more limited policy support and generally slower vaccination — with output expected to remain below the pre-pandemic trend throughout the forecast horizon," the lender writes.
Western monetary tightening poses bigger risks for EMs: "The war and the impending increase in global interest rates will further reduce fiscal space in many countries, especially oil- and food-importing emerging markets," the Fund says, adding that these threats could create some "credit market vulnerabilities […] with implications for financial stability." Rising interest rates could also lead to further withdrawals of capital and more currency depreciation that would, in turn drive up inflation.
The IMF is emphasizing the need for prompt — yet balanced — responses from policymakers: Policymakers are in for a tough balancing act, as they attempt to rein in the short-term implications of the war, while maintaining long-term growth, the IMF writes. It added that some economies will need to secure "adequate liquidity support to tide over short term refinancing difficulties" while others could need "comprehensive sovereign debt restructuring."
Reminder: Egypt is in talks with the IMF for a support program, which could come under a "precautionary and liquidity line" and amount to as much as USD 3.5 bn. The PLL "could be supplemented by an extended fund facility that could take another three to six months to negotiate" with the IMF, BNP Paribas Middle East and North Africa economist Mohamed Abdelmeguid previously wrote.
MORE ON THE GLOBAL TREND
Food, oil and commodity prices pose the biggest threats to global growth: Russia is a major supplier of oil, gas, metals, and other commodities, which has led to global price elevation — exacerbating already heightened prices and supply crunches caused by pent up post-pandemic demand.
Bad news for food security: Food prices are forecast to remain high throughout the year and into 2023 after reaching a new all-time high last month, according to the IMF, with low-income countries the most affected. The Fund name-checks wheat as one of the commodities for which it expects prices to remain high into next year. Wheat prices soared almost 20% last month, as the war disrupted exports from major exporters Russia and Ukraine. As we've mentioned not infrequently since the war broke out, Egypt is the world's largest importer of the grain, with Russia and Ukraine normally supplying over 80% of our imports.
But slightly better news for oil: "Although the price of oil has risen sharply, spare capacity in other countries and the release of petroleum reserves will likely mean that these increases will be contained over the medium term," the lender notes, adding that oil prices will likely affect growth most severely in 2022.
---
SPEAKING OF GLOBAL FINANCE LEADERS- Where's the coordinated push on food security we were promised? US Treasury Secretary Janet Yellen yesterday told the World Bank and the IMF to "get concrete" on measures to battle food insecurity amid spiraling commodities prices, the AP writes, on the sidelines of the two lenders' spring meetings. Yellen had reportedly been planning to bring the international lenders and reps from wealthy nations around a table to put together a coordinated response to the looming food crisis — but we've heard nothing on that front yet.
The WB is making some moves on food: WB President David Malpass told Yellen the lender would allocate USD 17 bn per year to bolster food security. The WB yesterday announced a new USD 170 bn "crisis financing target," which will target countries taking in significant numbers of Ukrainian refugees and those (like us) facing food supply issues.