Tuesday, 5 April 2022
THIS MORNING: More mosalsal drama + It's PMI day
Good morning, wonderful people, and welcome to the first hump day of Ramadan — and the lightest news day we've had in more than a month.
Awards shows are becoming obsolete / we're getting old / we got caught up in the Ramadan of it all. We can't decide which excuse to settle on as to why music's biggest night of the year passed us by, but the Grammys went ahead on Sunday night — for the first time in Las Vegas — after an omicron-induced delay. Bruno Mars' and Anderson .Paak's old-school soul / funk group Silk Sonic picked up record of the year and song of the year for "Leave the Door Open" (watch: runtime: 4:08), which we admit to hearing for the first time this morning. Nineteen-year-old ex-Disney TV star Olivia Rodrigo snatched the best new artist award. On second thought: we're definitely getting old. Catch the highlights here (watch, runtime: 1:32).
One Ramadan TV meta-drama put to bed: Ramadan mosalsal Donya Tanya is back on our screens. The national media authority had pulled the first episode of the show for what it claimed were inappropriate depictions of incest. The ep showed the main character (played by star Laila Elwi) catch her husband in unmentionable acts with her sister. The showmakers have now edited the series to bring forward the revelation that what was not strictly an incest storyline was never even slightly an incest storyline, since Elwi's sister isn't her sister after all, director Ahmed Abdel Aal told ET Bel Araby. So that clears that up. For suggestions on somewhat more coherent Ramadan viewing, check out our recent roundup.
YOU MUST TRY THIS if you're Gen X or an Elder Millennial: Go back in time and with a single click boot up a real, working Macintosh System 7 or Mac OS 8 in your browser. Unbelievably, the OS 8 emulator includes a real, working copy of Maelstrom and other vintage games.
Other pre-iftar distractions from the dumpster fire that is our social media:
PSA- The mercury is due to hit 40°C this afternoon, according to our favourite weather app. Look for a daytime high of 39°C tomorrow and 40°C on Thursday before temps slide to a more seasonally appropropriate low-30s on the weekend.
SO, WHEN DO WE EAT? You'll be breaking your fast at 6:16pm CLT this evening in the capital city, and fajr prayers are at 4:09am.
---
DEADLINE CHECK- Where's the LRT? Trials for the light rail train (LRT) project were set to wrap by the end of March, with an eye to launch in April — but companies involved in the project weren't able to tell Enterprise when it should be up and running when we reached out for an update. The 103.3 km network (which runs primarily through East Cairo's new desert cities) had begun test runs and was about 95% complete as of the end of last year. We're keeping our ears to the ground for fresh news.
SIGN OF THE TIMES- Turkish inflation hit a fresh 20-year high in March as the country's economic crisis worsens. Consumer prices rose 61.1% y-o-y last month, up from 54.4% recorded in February.
WHAT'S HAPPENING TODAY-
It's PMI day: Purchasing managers' index figures for March for Egypt will land here at 6:15 CLT — shortly after we hit 'send' this morning. Egypt's PMI has been in contraction since November 2020, and headwinds intensifying last month due to the conflict in Ukraine are unlikely to have changed that. Figures for Saudi Arabia, the UAE and Qatar are also out today.
Foreign Minister Sameh Shoukry is in Warsaw with an Arab League delegation trying to broker peace for Ukraine. The delegation met with Russian Foreign Minister Sergey Lavrov yesterday and will hold talks with his Ukrainian counterpart, Dmytro Kuleba, today. We have more on the Arab mediation efforts in today's War Watch section, below.
WATCH THIS SPACE- Gov't to release fair price list for basic commodities: The government is working with the Federation of Egyptian Chambers of Commerce to publish a list setting fair prices for basic food commodities to ensure that retailers aren't using current inflationary pressures to hike prices unfairly, according to a cabinet statement. "We will not allow unjustified and exaggerated increases in the prices of basic commodities," Madbouly said.
MARKET WATCH-
European natural gas prices closed lower after see-sawing yesterday as traders chew over threats to supplies amid calls for new sanctions against Moscow, Bloomberg reported. Benchmark futures closed down 2.3% on stable LNG inflows, after rising near 7% earlier yesterday.
Brent crude, on the other hand, soared past USD 107 per barrel on Monday on worries over fresh sanctions, Reuters reported. The fluctuation in energy markets comes as traders fret over fresh sanctions to be imposed by the EU against Moscow over reports of war crimes near Kyiv (more on that in today's War Watch section, below).
CIRCLE YOUR CALENDAR-
Expect movement on fuel prices this week or the next: The government's fuel pricing committee is due to have its quarterly meeting at the beginning of this month, when it will likely opt to hike prices in 2Q for the fifth time in less than a year. The committee increased prices of 80, 92 and 95-octane by EGP 0.25 when it last met in February in response to rising international prices, and since then, the war in Ukraine has sent Brent up another 15% past USD 107 a barrel. Prices at the pump have risen by up to 16% since April last year.
ALSO THIS WEEK AND NEXT-
Foreign reserves: March's foreign reserves figures will be announced some time this week;
Inflation figures for March are expected on Sunday, 10 April.
Check out our full calendar on the web for a comprehensive listing of upcoming news events, national holidays and news triggers.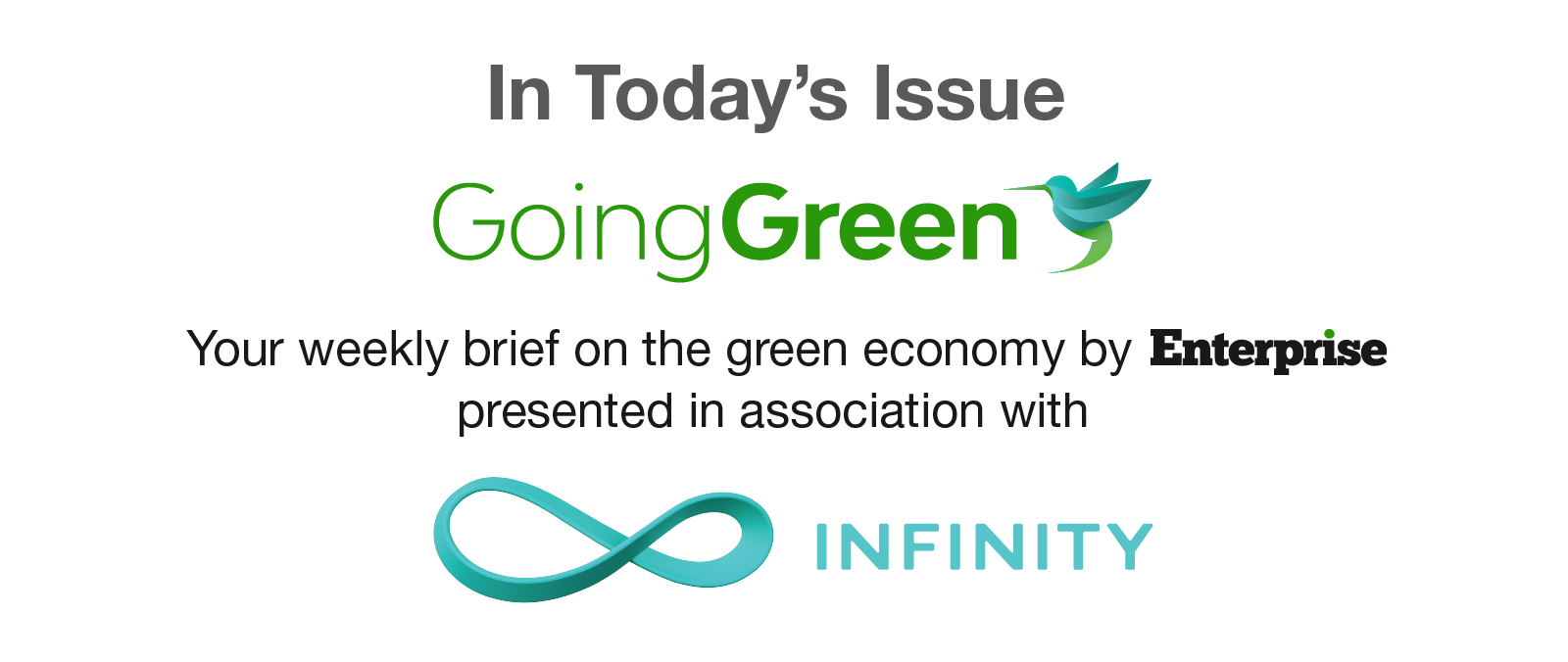 *** It's Going Green day — your weekly briefing of all things green in Egypt: Enterprise's green economy vertical focuses each Tuesday on the business of renewable energy and sustainable practices in Egypt, everything from solar and wind energy through to water, waste management, sustainable building practices and how you can make your business greener, whatever the sector.
In today's issue: Everyone who calls Cairo home knows that air pollution is a major issue. Poor air quality damages our health and productivity — and comes with an annual USD 30 bn price tag, according to a new report from the World Bank. In this week's issue of Going Green, we dig into the report's findings on why Egypt pays the highest cost for poor air quality of any country in the MENA region.