Tuesday, 31 August 2021
THIS MORNING: Two ambassadors in Egypt worth a follow + a new unified tax portal is launching in Cairo this month
Good morning, friends, and welcome to hump day — and the last day of August. It's a day on which gadget geeks have to be feeling a bit itchy… Apple has not yet scheduled the September event at which it is expected to unveil the iPhone 13 (nerds seem to think it will take place on or around 14 September) — and now there are warnings that shortages of capacitors could see delays in everything from new computer gear to mirrorless cameras this fall. Throw in the spiraling price of aluminum…
THE BIG STORY ABROAD- America's "longest war" is over after the last US plane took off from Kabul airport yesterday, completing the withdrawal of American forces from Afghanistan ahead of the 31 August deadline set by President Joe Biden. The US and its allies have evacuated as many as 122k people, including foreign nationals and Afghans deemed "at risk," but have left behind thousands of Afghans who had aided Western countries, who could have qualified for evacuation, and who are in particular danger under Taliban rule. The US invaded Afghanistan 20 years ago this fall. The story is leading front pages everywhere in the foreign press from the Financial Times and Bloomberg to Reuters, the WSJ, the Washington Post and the New York Times.
The news from Afghanistan has effectively pushed business off the front page of even the top global financial publications this morning. Other stories getting attention today include the latest beats in the global covid-19 story, damage assessments after hurricane "Ida" slammed into Louisiana in the United States, and where oil is headed on the eve of the OPEC+ meeting.
A new electronic unified tax portal for companies should launch this September to companies in a limited number of tax jurisdictions in Cairo, allowing them to pay both VAT and income tax through a single platform, head of the Tax Authority's Tax Jurisdictions division Sayed Sakr told Enterprise yesterday. The second phase of the launch should see the portal roll out to taxpayers in other areas, with the system expected to be operational nationwide by the end of June 2022.
A delegation of Russian companies is visiting the Suez Canal Economic Zone to discuss potential investments in the newly enlarged Russian Industrial Zone that will start taking shape by the beginning of next year. We have more in this morning's news well, below.
IN MISCELLANY THIS MORNING-
Norway's new ambassador to Egypt is happy to be here, with Hilde Klemetsdal tweeting a photo of herself at the Pyramids the other day. Another ambassador worth a follow: Canada's Louis Dumas, who's lighting up Twitter as he discovers Maadi staples including bakery Ratios and pizza joint What the Crust.
SMART POLICY(?), but good luck enforcing that here: China is limited kids to three hours of online gaming a week, with the Associated Press reporting that Beijing will limit "minors in China [to playing video] games between 8pm to 9pm on Fridays, weekends and on public holidays starting Sept. 1. That limits gaming to three hours a week for most weeks of the year"
You can't buy leaded petrol anywhere in the world this morning: The UN marked yesterday the "official end" of the use of leaded fuel worldwide after the last supplies in Algeria were finally depleted last month, consigning the toxic fuel to history, the UN Environment Program (UNEP) office said in a press release. UNEP forecasts that the move — billed as a milestone for the global energy transition — will prevent more than 1.2 mn premature deaths every year and save the global economy USD 2.44 tn.
The iPhone is set to become your go-to emergency tool: Apple plans to add satellite capabilities to future iphones that will allow users to send emergency texts even without cell coverage, a person with knowledge of the matter told Bloomberg. The company will also introduce a tool allowing users to report major emergencies to the authorities, though neither feature will be ready before next year, adding that they could be changed or scrapped before release.
The news comes as iSheep such as ourselves are obsessing over how many (online only) events Apple will hold this fall — and when. The device maker is widely expected to launch the iPhone 13 alongside a redesigned Apple Watch and new AirPods, non-pro iPads and MacBook Pros at a series of events this fall, starting with a phone-focused event in September.
IN CASE YOU MISSED IT-
The Black Eyed Peas are coming to Egypt: They will be performing a one-off show at the Giza pyramids on 2 October.
Animals are shrinking in size, climate change is to blame: The phenomenon could have dire consequences on ecosystems all over the world and lead to the extinction of various species.
New Brandon Sanderson book: For all of you SciFi stans, make sure to check out Brandon Sanderson's new book Lux (audio-exclusive) featuring super-powered humans and flying cities.
CIRCLE YOUR CALENDAR-
OPEC+ is meeting tomorrow, and oil producers are widely expected to continue reversing oil production cuts as oil prices recover, unnamed OPEC+ officials told Reuters. The meeting comes as US President Joe Biden urges oil producers to increase output, a request the cartel is likely to comply with, sources say. The news was confirmed by a Bloomberg survey.
Oil prices have been on a tear so far this year: Brent crude has surged more than 40% to USD 72.8 per barrel so far this year as global demand for fuel increases post lockdown.
Egypt hosts Digi Sign Africa this week: The three-day advertising and digital printing exhibition gets underway at the Cairo International Convention Centre on Wednesday, 1 September.
Cypriot prez visiting this week: President Nicos Anastasiades arrives in Cairo on Saturday, 4 September for a joint Egypt-Cyprus summit.
South Korea's Defense Minister will be in town this week. The two-day visit by Suh Wook is the first of its kind to Egypt by a Korean defense minister. Suh's meetings will include a sit-down with President Abdel Fattah El Sisi before the Korean minister moves on to Oman, the Korea Times reports. The expectation is that Suh's visit will help lay the groundwork for a visit to Egypt by Korea's president in early 2022.
And the key news triggers as we enter September:
PMI: August's PMI figures for Egypt, KSA and the UAE will land on Sunday, 5 September.
Foreign reserves: The central bank will release foreign reserves figures for August sometime next week.
Inflation: Inflation data for August will drop either next week.
Interest rates: The Central Bank of Egypt will meet to review interest rates on Thursday, 16 September.
Check out our full calendar on the web for a comprehensive listing of upcoming news events, national holidays and news triggers.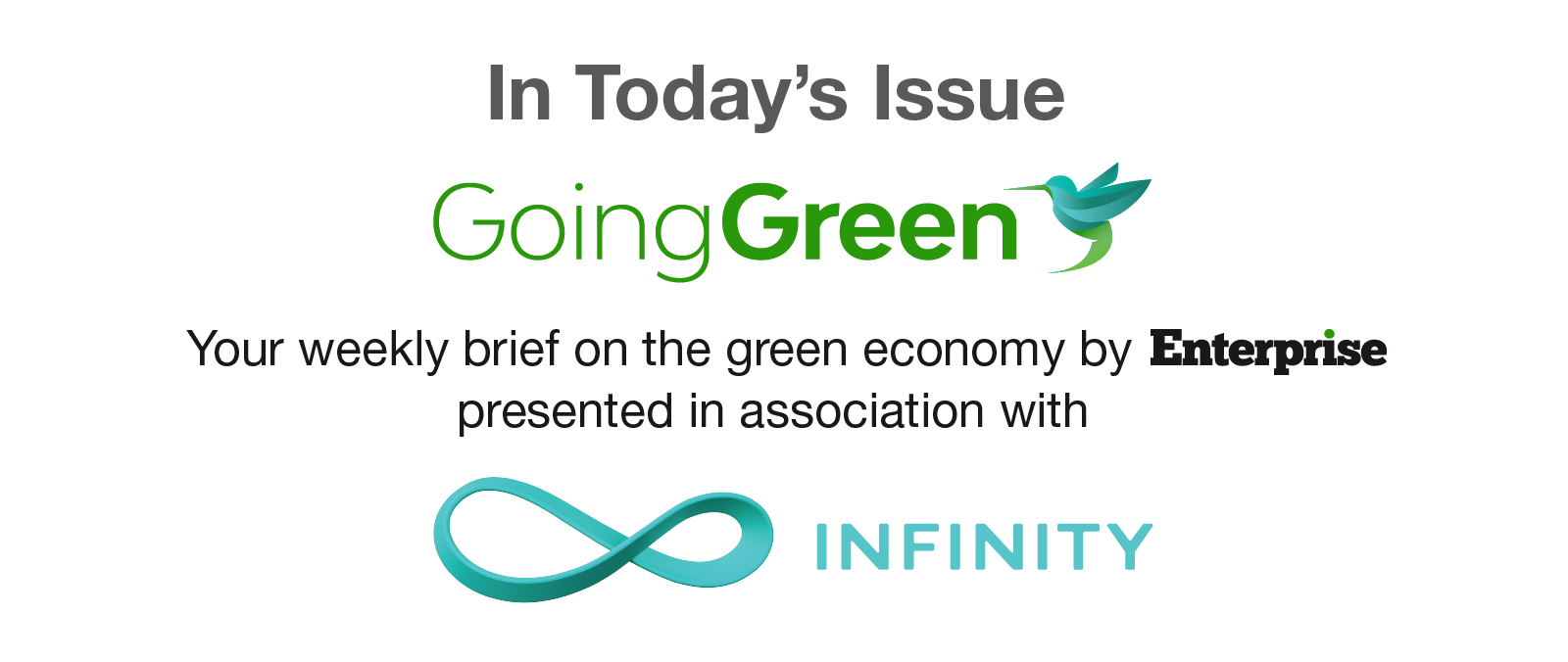 *** It's Going Green day — your weekly briefing of all things green in Egypt: Enterprise's green economy vertical focuses each Tuesday on the business of renewable energy and sustainable practices in Egypt, everything from solar and wind energy through to water, waste management, sustainable building practices and how you can make your business greener, whatever the sector.
In today's issue: In the wake of the most damning and dramatic report to date from the UN panel on climate change, we look at the report's claim that the Mediterranean could be a warming hotspot — and ask how Egypt could respond if it finds itself at the molten center of the global climate crisis.