Monday, 7 June 2021
THIS MORNING: We can fly to Morocco again on 15 June + G7 summit this week.
Good morning, wonderful people, and welcome to a very brisk news day. This morning's top story is the very welcome news that the first doses of our Made-in-Egypt Sinovac jabs will roll off assembly lines in a little more than a week's time — substantially ahead of schedule.
It's a quiet morning for international business news, which is a good thing considering how much there is to process here at home.
***CATCH UP QUICK with the top stories from yesterday's edition of EnterprisePM:
FinMin issues executive regs for Unified Tax Act: The regulations detail how Egypt's newly-launched single tax portal will work and provide instructions to taxpayers on how to access and use it.
Emirates Advanced Investments launches bid for Alex Medical: The company has made a mandatory tender offer for up to 100% of Alex Medical, joining at least six other companies who have expressed an interest in acquiring the company.
Sovereign sukuk bill gets early House nod: The House approved "in principle" the long-awaited bill, which would pave the way for the government's inaugural sukuk issuance once it is signed into law.
WHAT'S HAPPENING THIS WEEK-
The 2021 G7 summit kicks off on Friday in the UK — and it's set to be an important meeting. Leaders of the G7 group of rich nations — along with Australia, India, Korea and South Africa — will gather in the UK on Friday for the three-day summit. Likely to be on the agenda: The future of the global tax system, climate change, and the small matter of who will pay to ensure the world's poorest countries have access to covid-19 vaccines (more on that in this morning's Covid Watch, below).
We'll be able to travel to Morocco again as of 15 June after Rabat announced yesterday that it will lift its covid-induced ban on flights from Egypt and other countries, Moroccan state news agency MAP reports. Travellers from Egypt will be able to fly to Morocco provided they have proof of vaccination or a negative PCR test as of that date.
We're still waiting for confirmation on when French Finance Minister Bruno Le Maire will be in town after ambassador Stéphane Romatet suggested the minister would soon be in Cairo for a visit.
Unesco prizewinner Egyptian architect Salah El Din Hareedy passed away on Saturday of covid-related complications, Alexandria University's Faculty of Fine Arts, where Hareedy had served as professor for several years, announced. Hareedy was part of a seven-strong team of Egyptian architects who won in April Unseco's design competition for the revival of Iraq's Al Nouri Mosque — a political and religious hub in Mosul that was destroyed in the battle against Islamic State in 2017. The team Hareedy led edged out more than 120 other with "Courtyards Dialogue" design for the 12th-century complex.
CIRCLE YOUR CALENDAR-
Inflation data for May will be released this week.
Interest rates: The Central Bank of Egypt will meet Thursday, 17 June to review rates.
Check out our full calendar on the web for a comprehensive listing of upcoming news events, national holidays and news triggers.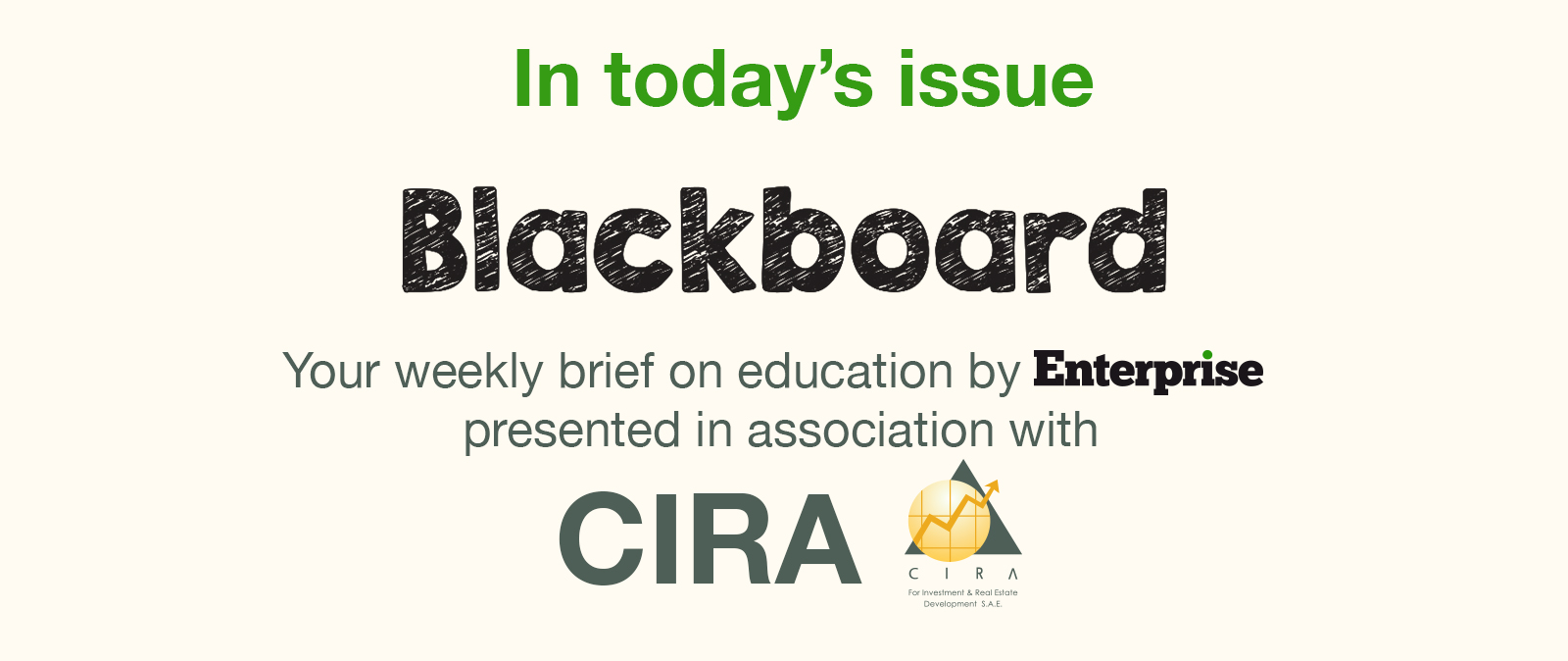 *** It's Blackboard day: We have our weekly look at the business of education in Egypt, from pre-K through the highest reaches of higher ed. Blackboard appears every Monday in Enterprise in the place of our traditional industry news roundups.
In today's issue: Part 3 of our series on automation in education. Adaptive learning software — which offers automated learner feedback and basic follow-up tasks based on performance — is widely used in Egypt's international schools, we reported previously. But even more advanced AI education software has also started to appear in Egypt. We look at how several schools are using Century Tech, an advanced machine learning platform that builds personalized learning paths for students. It offers greater precision in identifying knowledge gaps, much more data, and could even rival teachers in helping students remember and understand information.