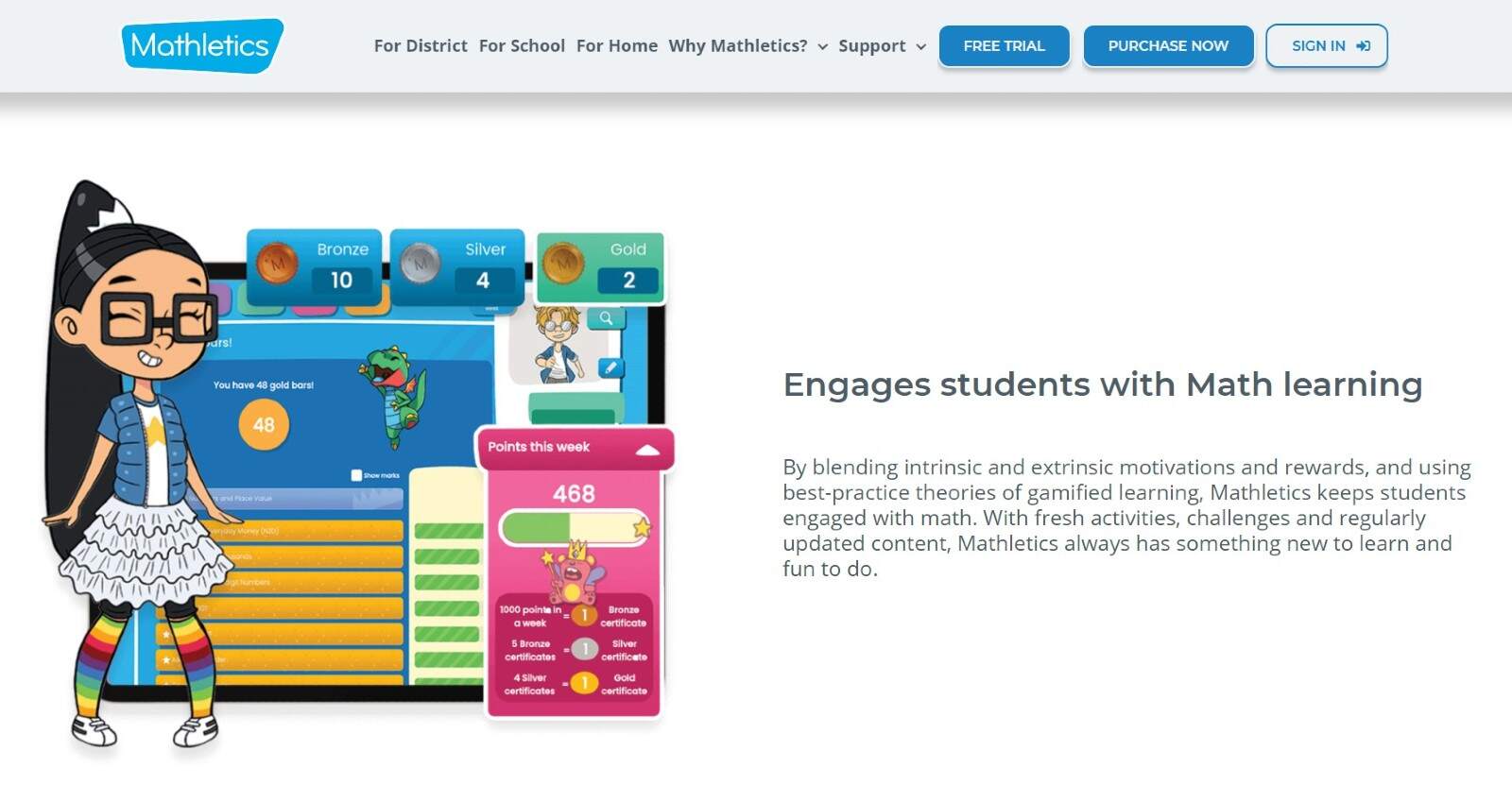 Automation and education – How Egypt's international schools are using adaptive learning: Education is widely seen as one of the hardest sectors to automate. Egypt's international schools match regional and international peers in automating basic school functions, as we noted last week. But how much is AI being used for actual teaching?
The use of adaptive learning software — which incorporates basic AI tech — has grown steadily in recent years. In Egypt, it's become a standard supplementary teaching aid for international schools, with programs used for homework, or to help drill in fact-based information. Gamified platforms heighten student engagement, and basic yes-no feedback helps essential skill development. Still, adaptive learning software doesn't come close to competing with teachers when it comes to identifying knowledge gaps and addressing student learning challenges. It certainly can't replace teachers, school leaders say.
The software adapts activities to individual learner needs, giving feedback and tailoring follow-up questions. Adaptive learning platforms are interactive, with questions or exercises for learners to complete independently, without input from a teacher or parent. Learners usually receive immediate feedback about whether their answers to questions are right or wrong.
And sometimes allocates harder or easier tasks based on performance. Some systems send follow-up exercises based on learner performance. "Get an exercise right, and you're automatically sent a harder one. Get the exercise wrong, and you're sent an easier one," AIS Director Kapono Ciotti tells Enterprise.
Students can practise particular skills independently, which can improve performance: Adaptive learning gives students the chance to independently practise and develop particular skills, says Claire Rowland, Regent British School Principal. And giving individual students the chance to move at their own pace can enhance their performance, notes Toya Are, Cairo English School's Deputy Head of Key Stage 2.
Widely-used programs build essential skills, like math and reading: Many adaptive learning programs used in Egypt focus on math, reading and science, say Rowland, education management company Eduhive CEO Karim Mostafa, and El Alsson Executive Director Karim Rogers.
The most popular combine instruction, assessment and reporting: Reading Eggs provides reading lessons and comprehension quizzes for 2-13 year olds, with automated reporting. Bug Club has teaching and reading assessment tools for 3-11 year olds. Mathletics provides primary and secondary school learners with math-focused eBooks, videos and assessments. MyiMaths offers interactive lessons and worksheets for 5-18 year olds. Raz-Kids provides leveled lessons and reports in reading, writing, science, and vocabulary for pre-K-6 students. Science Kerboodle offers interactive tests, quizzes and worksheets for students aged 11-18.
They're more often used for homework rather than actual teaching: The software is often used for homework assignments and to drill information that needs memorization, like arithmetic times tables, says Rowland. It's typically been used by students who need extra practise in particular areas, says Ciotti.
Programs are often gamified, so student engagement is high: Adaptive learning tech is highly engaging, with software like Mathletics and Reading Eggs using gamification to increase student motivation, says Are. "Children don't even realize they're learning. They just think they're playing a game."
And some provide basic data on student performance: Some programs show teachers how many times a student has attempted an exercise, and what their score has been on each occasion, says Rowland.
All international schools in Egypt use adaptive learning software to complement in-person teaching, Rowland believes. How the software is used might vary, she says, but all international schools are likely to be using it in some capacity — even if it's at the most basic level of assigning homework that teachers don't have to mark.
This follows the trend worldwide: "In the last 5-7 years, adaptive learning software has become very popular in global education," notes Rowland. The global market for adaptive learning software stood at USD 1.86 bn in 2020 and is expected to grow to USD 9.11 bn in 2028, according to recent market analysis by Emergen Research.
Still, for all its benefits, adaptive learning remains an add-on: Pre-covid, less than 10% of school learning processes in Egypt involved adaptive learning software, says Ciotti, though usage likely increased during covid. Rowland estimates that adaptive software is used for less than 10% of learning at Regent.
Why is this? Partly because of teaching culture: Many teachers aren't used to being learning facilitators, rather than delivering lessons at the front of a classroom, says CES Head of Secondary Andrew Lennie.
…And because software feedback is limited to right/wrong automated responses: "In education, there are many other options when it comes to student progress," notes Ciotti. Feedback from programs like Kerboodle is helpful, but very basic, notes Lennie. "It just gives students the correct answer."
It doesn't come close to replacing teachers, school leaders say. Adaptive learning can't compare with a teacher's ability to identify student challenges, understand what they need, and provide tailored support, says Rowland. She's never seen an adaptive learning system identify a student's learning style or specific learning needs, as teachers can. "Old-school adaptive software, like Raz-Kids — designed ten years ago — is a nice supplement but doesn't come anywhere near replacing a teacher," agrees Ciotti.
Could more advanced AI software be poised to shake this up? Cutting-edge AI education software, which goes a step beyond adaptive learning to actually learn from students, and then incorporate that learning into its recommended individual education pathways, has started to appear in Egypt.
We explore the learning potential it opens up in part 3, next week.
---
Your top education stories for the week: