Thursday, 6 May 2021
He said, she said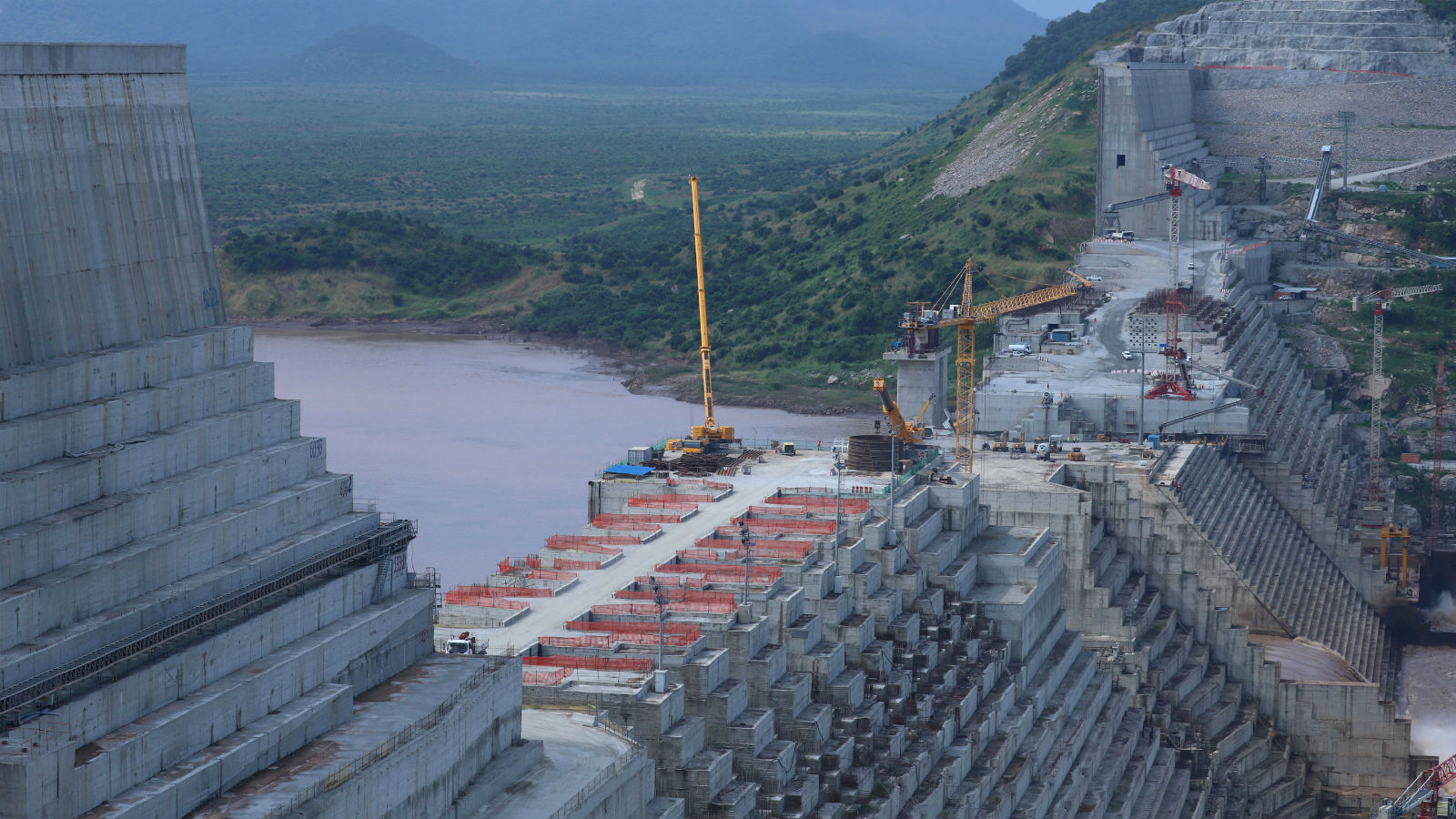 Tensions between Sudan and Ethiopia are rising: Ethiopia has accused Sudan of mounting a "provocative and last bellicose propaganda campaign" against it and slammed a Sudanese statement this week which seemed to threaten the seizure of the west Ethiopian region of Benishangul where the Grand Ethiopian Renaissance Dam (GERD) is being built.
It all began last week: In a strongly-worded statement, the Sudanese Foreign Ministry said a move by Ethiopia to continue filling the GERD's reservoir this summer could force it to reconsider its sovereignty over the Benishangul region. The region was formerly a Sudanese province which the British colonial administration ceded to Ethiopia at the turn of the 20th century.
Ethiopia evidently interpreted this as a threat, calling Sudan's reference to the region "utterly ridiculous" and accusing it of military aggression in reference to recent border clashes between the two countries.
Sudan is now looking to dial back tensions: A spokesperson for its foreign ministry told Asharq News that the statement was not an attempt to threaten the country but an expression of alarm at the government's determination to continue filling the dam in a few months' time. He reiterated Sudan's frustration at Ethiopia's "intransigence" during the stalled GERD talks and called on Addis Ababa to abide by international water-sharing agreements.
Sudan appeals to the US: Washington is ready to play "an active role" in resolving the GERD impasse and reaching an agreement that satisfies all parties in terms of the dam's filling and operation, a US delegation to Sudan reportedly told Irrigation Minister Yasser Abbas during talks yesterday, Sudanese state news agency SUNA reported. During the meeting, Abbas reiterated Sudan's keenness to continue trilateral talks under the auspices of the African Union and support the AU's efforts to find an agreement.
And the US is ready to intervene if called upon: The US is serious about facilitating a comprehensive agreement on GERD, US Special Envoy for the Horn of Africa Jeffrey Feltman said in a meeting yesterday with President Abdel Fattah El Sisi in Cairo, according to an official statement. The US can play a central role in the African Union brokered negotiations said El Sisi, attributing the stalled progress to "a lack of political will" on the part of Ethiopia. Feltman met with the president to kick off a 10-day tour of the region that will also take him to Ethiopia, Eritrea, and Sudan — suggesting the GERD impasse will be a top agenda item during his travels.
AU Chairman Félix Tshisekedi in town soon? Sudanese Foreign Minister Mariam Al Mahdi said earlier this week that Tshisekedi could be paying Cairo, Khartoum, and Addis Ababa a visit "soon" to push for a resolution.
IN OTHER FOREIGN AFFAIRS NEWS- Egypt wants to collaborate more closely with Mali on infrastructure, pharma and fighting terrorism, El Sisi told Malian Foreign Minister Zeini Moulaye during talks yesterday, according to an Ittihadiya statement. Foreign Minister Sameh Shoukry also met with Moulaye to discuss cooperation on combatting terrorism and Islamic fundamentalism, the Foreign Ministry said in a statement.