Tuesday, 4 May 2021
THIS MORNING: A top US official starts a regional GERD tour, a six-day heat wave starts + it's deadline day for income and wages taxes
Good morning, wonderful people, and welcome to a very short workweek. We hope you all had a relaxing long weekend with family and (socially distanced) friends.
We're just a little over a week away from our next holiday, as Eid El Fitr looks likely to begin next Thursday, 13 May and end on Saturday, 15 May.
PSA #1- We're looking at a six-day heat wave: The mercury is headed for 42°C today and will peak at 44°C on Sunday, according to our favourite weather app, before falling to a more seasonally appropriate 32°C on the first day of Eid El Fitr.
PSA #2- So, when do we eat? We sit down for iftar at 6:34pm this evening, and will have until 3:33am to wrap up our sohour.
THE BIG STORY here at home this morning? That could be the rising amplitude of the third wave now washing across the nation — and increasingly encouraging signs about future vaccine availability. We have all the details in this morning's news well, below.
THE BIG STORY INTERNATIONALLY- It's a toss-up between US President Joe Biden announcing last night that he would raise the cap on the US' annual admission of refugees — and Bill and Melinda Gates deciding to get a divorce (statement on Twitter) after nearly three decades of marriage (the NYT has more).
WHAT'S HAPPENING TODAY-
Businesses have until today to file their wage tax returns, the Tax Authority said in a statement on Friday. The due date for submitting returns was originally 30 April but the Tax Authority extended the deadline due to the national holidays. You also have until today to file your corporate tax return, which was also due on 30 April.
US Special Envoy for the Horn of Africa Jeffrey Feltman begins today a 10-day trip that will take him to Egypt, Eritrea, Ethiopia, and Sudan "to address the interlinked political, security, and humanitarian crises" in the area, according to a State Department statement. Feltman — who was appointed last month — will meet with officials from the four countries, as well as from the UN and African Union. His trip comes as Egypt continues to lobby for US involvement in the Grand Ethiopian Renaissance Dam impasse. We have more in this morning's news well.
A separate team of senior US officials could be making a stop in Egypt this week as part of a region-wide tour to assuage concerns about the Biden administration's bid to revive the nuclear agreement with Iran, Bloomberg reported on Friday. The team of National Security Council and State Department officials will reportedly also make stops in Saudi Arabia, the UAE, and Jordan.
A court decision could be handed down today on Shoei Kisen's appeal against the seizure of the Ever Given. The Japanese company appealed the decision of an Ismailia court that last month allowed the Suez Canal Authority to seize the ship while it seeks more than USD 900 mn in compensation for the incident. Shoei Kisen also wants the owners of the 18k containers on board to help pay the damages, the Associated Press reported Friday. Meanwhile, three of the 25 crew members still aboard the Ever Given will be allowed to return home to India after their contracts expired, the ship's German manager Bernhard Schulte Shipmanagement said in a statement.
** CATCH UP QUICK with the top stories from last Wednesday's edition of EnterprisePM: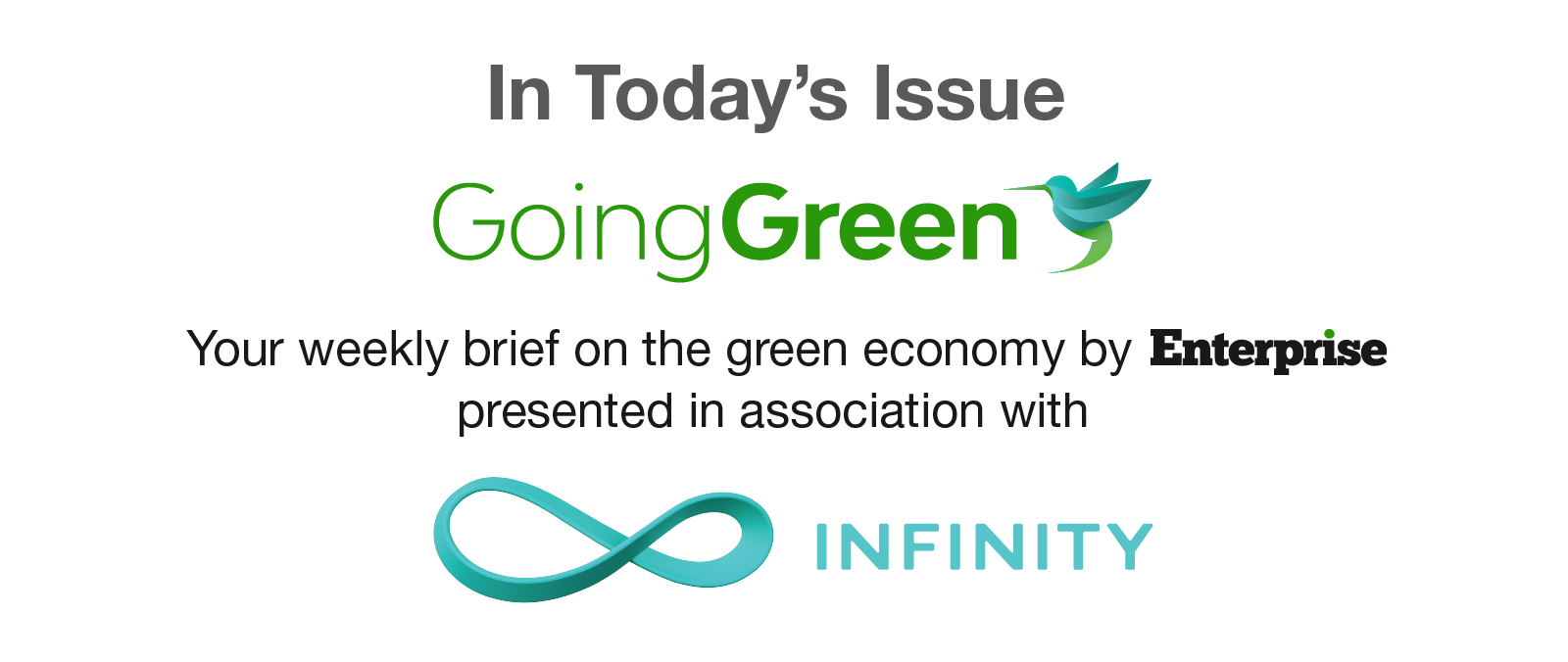 *** It's Going Green day — your weekly briefing of all things green in Egypt: Enterprise's green economy vertical focuses each Tuesday on the business of renewable energy and sustainable practices in Egypt, everything from solar and wind energy through to water, waste management, sustainable building practices and how you can make your business greener, whatever the sector.
In today's issue: We look at what analysts and business owners think Egypt could do to better tackle its air pollution woes — which the World Bank estimates is costing usd EGP 47 bn per year — including financial incentives to boost renewable energy, capping emissions from the most polluting industries, and using cleaner carbon capture technology.