Monday, 26 April 2021
THIS MORNING: School's out for summer at public schools + central bank moves rates meeting to Wednesday, 28 April 2021
Good morning, everyone — we're almost halfway through Ramadan as day 14 gets underway, and we have plenty of news this morning, so let's get straight to it:
THE BIG NEWS this morning here at home: Summer break is coming early for the nation's public school students — but a major cramming session is in order. All students (except those sitting Adadiya and Thanaweya Amma exams) will have their end-of-year exams between today and Wednesday and break for the summer at the end of the week, according to a last-minute decision by the Education Ministry yesterday. The timetable for Adadiya and Thanaweya Amma exams remains unchanged, with students expected to sit their exams in early July. Classroom attendance will remain optional from now until the date of the exams.
Not so fast, private schools: The ministry's decision doesn't apply to private schools, where students and teachers will stick to their set study and exam timetables. The only rule is that attendance must be limited to three days a week, the statement said.
Schoolkids up and down the country have covid-19 to thank for their extended summer holiday. We have more in Last Night's Talk Shows, below.
MEANWHILE: The Central Bank of Egypt's Monetary Policy Committee will meet to review rates this Wednesday, 28 April, according to a statement (pdf). The meeting was originally scheduled to take place on Thursday, but the central bank has brought it forward to avoid meeting on a national holiday in observance of Sinai Liberation Day.
All signs point to a hold: Our poll of 14 economists and analysts suggests the central bank will choose to keep rates on hold for another six weeks because of rising commodity prices and higher US yields.
We still don't know what the holiday schedule is for next week as officials have yet to make clear whether Sunday (Coptic Easter) is a bank holiday. They have also not indicated when we will observe Sham El Nessim, which falls on Monday.
***CATCH UP QUICK on the top stories from yesterday's edition of EnterprisePM:
Ambitious tourism targets: Egypt is targeting USD 6-7 bn in tourism revenues this year and wants visitor numbers to hit 60% of 2019 levels.
Dana Gas is staying put (for now): Dana Gas has abandoned plans to offload its Egypt oil and gas portfolio after acquisition talks with Wastani Petroleum broke down.
Heikal walks: Under-fire Information Minister Osama Heikal has resigned from his position citing "personal reasons."
**So, when do we eat? Listen for Maghreb prayers this evening at 6:29pm, and Fajr prayers at 3:43am.
** We're very pleased this morning to feature a sponsored message from our friends at the International Finance Corporation on the way forward for healthcare in Egypt. Drop us a line on sales@enterprise.press if you would like to speak directly to our audience of more than 150k unique, engaged and influential readers.
WHAT'S HAPPENING TODAY-
Foreign Minister Sameh Shoukry will hold talks with his Sudanese counterpart Mariam Al Sadiq Al Mahdi today in Cairo, according to Al Shorouk. The report is light on information but we expect a little thing beginning with G and ending in ERD to be top of the agenda.
Prime Minister Mostafa Madbouly will appear today before the parliament to deliver a statement on the president's decision to renew the nationwide state of emergency for another three months, effective yesterday, Masrawy reports, citing unnamed parliamentary sources.
It's Fed week: The US Federal Reserve will kick off its two-day policy meeting tomorrow against a backdrop of a rapidly recovering economy and an accelerating vaccine rollout. All the same, don't expect any immediate unwinding of the central bank's crisis measures. Fed chair Jay Powell has said nothing to indicate that policy will remain anything but ultra-loose. Interest rates remain at historic lows and the bank is still purchasing USD 120 bn of bonds every month, a measure that will become increasingly called into question as the economy recovers and inflationary pressures rise. What Powell says about the Fed's inflation forecasts will be key. The FT has more.
The Oscars kicked off a few hours ago: You can follow the event live as the rest of the awards are announced. Here's what we know so far:
Best picture went to Nomadland, which tells the story of an elderly woman's journey across America after being left rootless by the Great Recession.
Chloe Zhao won best director for Nomadland, making her the first woman of colour to win the award.
The best supporting actress nod went to Youn Yuh-jung for her role in Minari. Youn is the first Korean actor to take home an Oscar.
Daniel Kaluuya picked up the award for best supporting actor for his portrayal of Black Panther activist Fred Hampton in Judas and the Black Messiah
The award for best cinematography went to Erik Messerschmidt for his work on Mank
Chrisopher Nolan's sci-fi mindbender Tenet won for best visual effects.
CIRCLE YOUR CALENDAR-
Finance Minister Mohamed Maait is addressing AmCham's Pre-Annual General Meeting tomorrow to discuss Egypt's economic reform beyond the pandemic. The event will be held virtually at 2pm CLT. Members and non-members alike are welcome to attend. Register here.
Transport Minister Kamel El Wazir will address the House of Representatives tomorrow to discuss his ministry's plan to overhaul the country's transportation system, according to the House agenda. El Wazir's planned appearance in parliament comes after multiple calls from MPs to question the minister or otherwise hold him accountable for the recent spate of railway accidents, including the Qalyubia train crash, which left 23 dead and another 139 injured.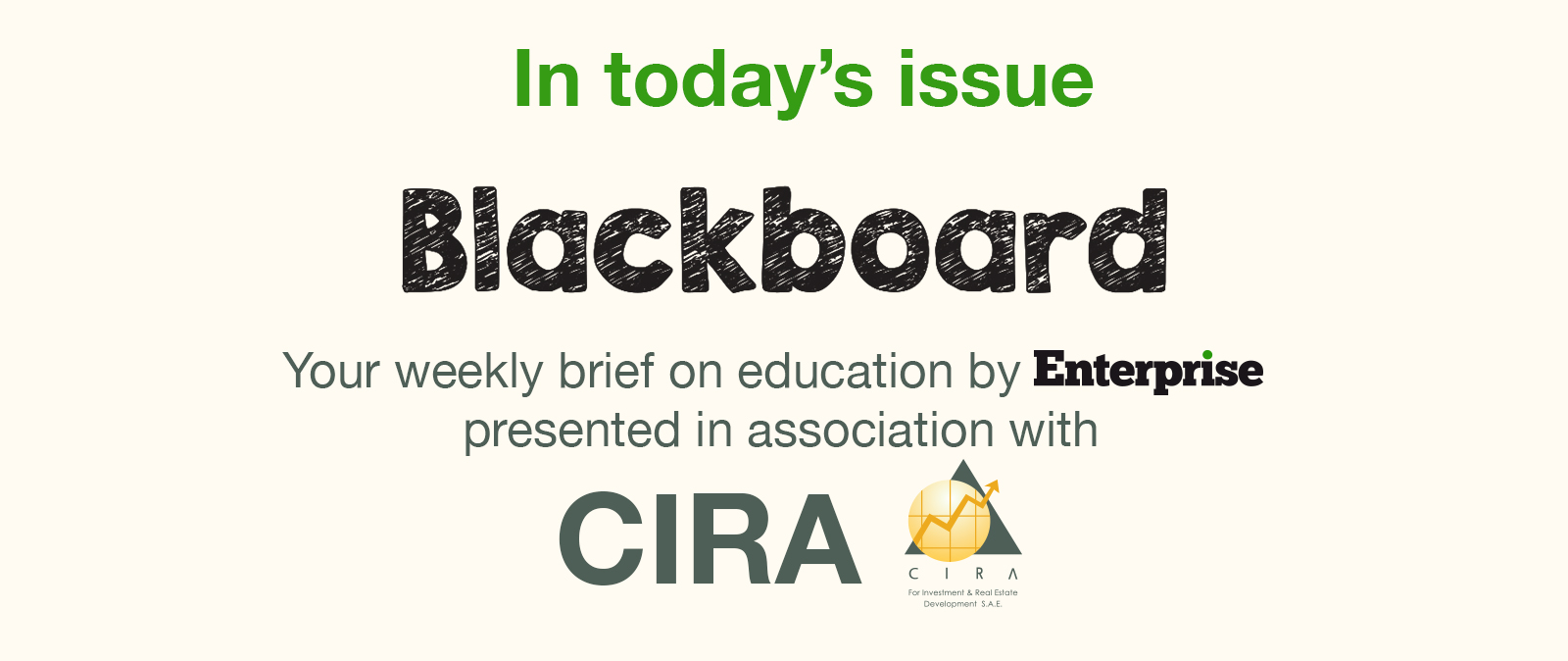 *** It's Blackboard day: We have our weekly look at the business of education in Egypt, from pre-K through the highest reaches of higher ed. Blackboard appears every Monday in Enterprise in the place of our traditional industry news roundups.
In today's issue: Part 3 of our deep-dive into university entrepreneurship programs. As we reported in Part 1, these programs play a vital role in creating a pipeline of early-stage entrepreneurs. They're particularly good at awareness-raising, providing sector-specific knowledge, access to resources, and mentorship, we found in Part 2. Today, we look at what they could be doing better: teaching governance and accountability; teaching executive leadership; and more service provision.