Tuesday, 20 April 2021
THIS MORNING: European Investment Bank faces reckoning over allegations of toxic workplace + EM green bond issuances look set to double by 2023
Good morning, everyone, and welcome to day eight of Ramadan. We have yet to hear from the Central Bank of Egypt and the EGX on what to expect this weekend, but it looks likely that we're heading into a three-day break in observance of Sinai Liberation Day on Sunday, 25 April.
The heatwave we've been suffering through will finally taper off today, with temperatures peaking at 33°C this afternoon before cooling off to a beautiful 17°C in the evening, according to the Egyptian Meteorological Authority. We're also in for a good weekend, with the cooler weather continuing until Sunday. Look for daytime highs in the low 30s Wednesday through Saturday.
iSheep, keep your eyes on Apple's virtual event today: Pundits think the iPhone maker will unveil AirTags and a new iPad Pro with an improved display and faster processor, among other new products. The headline: Spring Loaded. The event will stream at 7pm CLT on Apple's website and on YouTube.
***CATCH UP QUICK with the top stories from yesterday's edition of EnterprisePM:
Banking sector growth: Egypt's banking sector looks set to be the second fastest growing in the region, says EFG Hermes in its 1Q earnings forecast.
AI tax system: State owned e-tax will work with Microsoft to develop AI-powered electronic tax systems.
More finance sources for margin traders: Fund managers are the latest to receive the go ahead from the FRA to finance EGX trading.
** So, when do we eat? We'll be able to break our fast this evening at 6:25pm, and you'll have until 3:50am to finish up sohour. It's day number eight of Ramadan.
MORNING MUST READ- The European Investment Bank (EIB) is being called out on alleged harassment and fear tactics following the second suicide on its premises in seven years, reports Bloomberg. Staff members had previously approached management about mental health issues, and two psychologists hired by the bank to counsel employees in 2016 had warned of "suicidal risk" among staff. EIB denied there is a direct link between the suicides and allegations of endemic psychological abuse in the workplace. The international lender's responses to Bloomberg focusing instead on its efforts to improve gender equality and management procedures.
The local angle: EIB has worked with Egypt since 1979 and has focused its work here on "financing key water, sanitation and transport infrastructure [including finance for the Cairo Metro and other rail infrastructure] and by enhancing access to finance for SMEs," it says. EIB is also a limited partner of SME-focused private equity firm Ezdehar.
MARKET WATCH- Green bond issuances in emerging markets are expected to more than double to north of USD 100 bn by 2023 despite lagging sales in regions with climate risks, such as Sub-Saharan Africa, Bloomberg reports. China currently leads the segment, while Europe accounts for the world's total green bond market — which is now worth USD 1 tn — but Egypt and Indonesia have sold green bonds, the business information service notes. Last September, Egypt took to market a USD 750 mn maiden sovereign green bond issuance that almost 5x oversubscribed after attracting some USD 3.8 bn in bids for the bonds and is planning another issuance in FY2021-2022.
CIRCLE YOUR CALENDAR-
World leaders from 40 countries will descend on the United States this Thursday for a summit on climate change hosted by the Biden administration.
EBRD President Odile Renaud-Basso could visit Egypt sometime this month, the domestic press reported last week. This would be her first official visit to Egypt since she was appointed to head the bank in November.
The Central Bank of Egypt will meet to review rates next Thursday, 29 April. We'll have our customary poll of economists and analysts on the expected outcome from the central bank's Monetary Policy Committee at the beginning of next week.
Check out our full calendar on the web for a comprehensive listing of upcoming news events, national holidays and news triggers.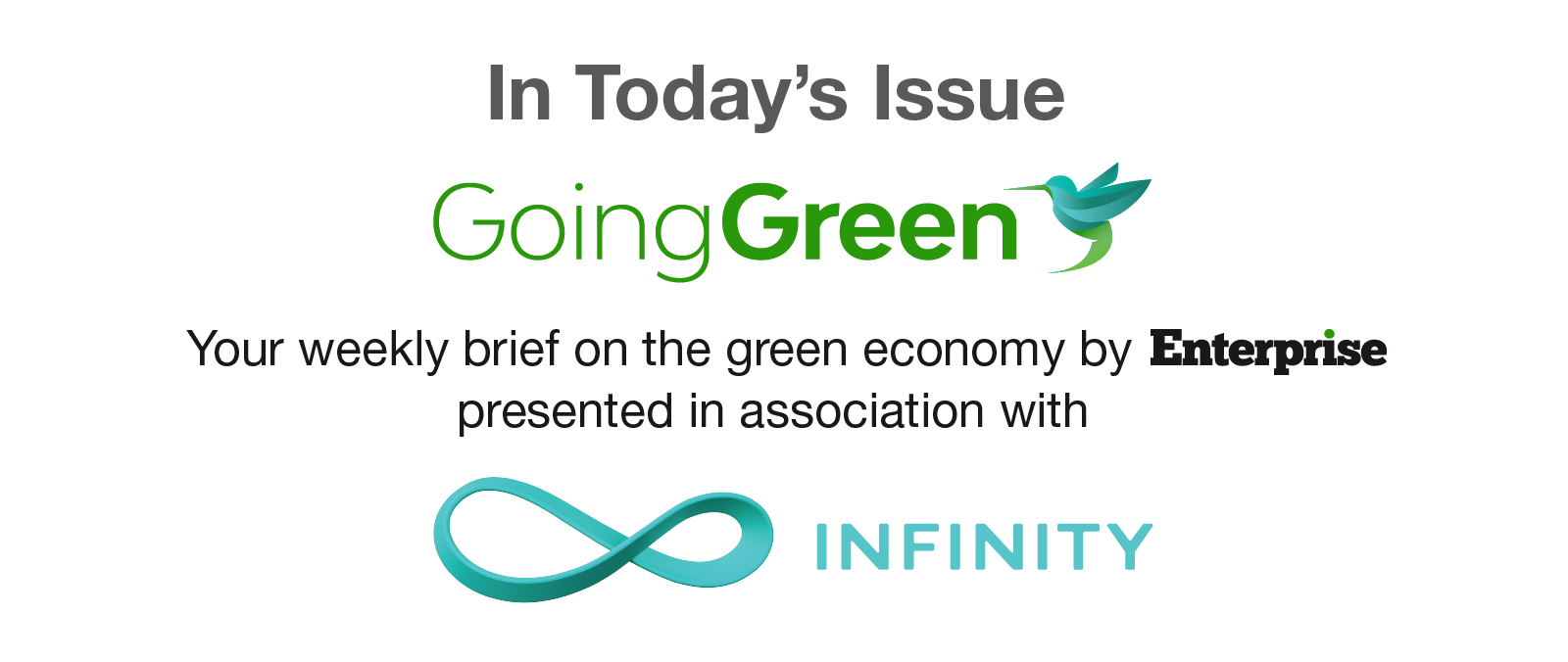 *** It's Going Green day — your weekly briefing of all things green in Egypt: Enterprise's industry vertical focuses each Wednesday on infrastructure, covering everything from energy, water, transportation, urban development and as well as social infrastructure such as health and education.
In today's issue: Egypt's struggles with pollution are well documented, with Cairo in particular regularly making (and sometimes topping) lists of the world's most polluted cities. Clearly, this has a major impact on our health, but what's the economic cost? It turns out that air pollution alone could be costing us as much as EGP 47 bn a year, according to World Bank estimates, using the most recently available data.