Wednesday, 14 April 2021
THIS MORNING: US to wind down war in Afghanistan by 11 September + will FOMO save office life post-covid?
Good morning, everyone. We hope you had a phenomenal iftar last night — and that you're settling in for a productive workday. One more to go after this and we can all settle in to enjoy the weekend.
This morning's news? You could be forgiven for thinking we jumped back in time. The big news stories of the day include the Everwhatever, a third wave of covid-19 and GERD, GERD and still more GERD.
Also on the time warp front: We're still oddly happy that the Citadel's "Ramadan cannon" is back in service, booming to signal iftar for the first time in 30 years after being reconditioned.
***CATCH UP QUICK with the top stories from yesterday's edition of EnterprisePM:
M&A Watch: Cleopatra Hospitals has confirmed that it's in the race to acquire a majority stake in Alex Medical.
Tourism slump? What tourism slump? We currently have 54 new hotels in development across Egypt, which will add a combined 16k new rooms by 2023.
The emerging markets of the future: Future EM growth will be driven by tech adoption, not exports, in a de-globalizing world.
So, when do we eat? Iftar tonight is at 6:21pm CLT. You'll have until 3:58am CLT to eat your sohour, hydrate, and gulp down as much coffee as you can.
---
THE BIG STORY INTERNATIONALLY THIS MORNING- The US' 20-year war in Afghanistan will officially come to an end in September. All US troops in Afghanistan will be withdrawn from the country by 11 September, the Associated Press reports, citing several US officials. The decision will see the withdrawal come up to four months' later than the Taliban had agreed with the Trump administration last year, but it sets a firm deadline for the administration to finally wind down the war — one that one official said was absolute and won't be affected by changes in security conditions. Prompted by the 11 September terrorist attacks, the US invaded Afghanistan in October 2001, triggering a two-decade conflict with the Taliban that cost USD 1 tn, the lives of 2.2k US troops, and the deaths of unknown thousands of Afghan civilians. (Washington Post | NYT | CNN | FT)
MORNING MUST READ- FOMO may be what saves office life: Employees working from home after colleagues have returned to the office are likely to experience fear of missing out on insider intel, office gossip, and the chance to network, writes Bloomberg Businessweek contributor Peter Coy. Just 19% of employees said they wanted to continue working from home full-time, which may be caused by the drop in time spent collaborating with coworkers during hours on the clock, Coy writes.
CIRCLE YOUR CALENDAR-
iSheep, take note: Apple is running a virtual event on Tuesday, 20 April at which pundits think it will unveil AirTags and a new iPad Pro with an improved display and faster processor, among other goodies. The headline: Spring Loaded. The event will stream at 7pm CLT on Apple's website and on Youtube.
More information on the new construction licenses + building code will be made public by tomorrow to explain the details of the new system that will hand out construction licenses.
EBRD President Odile Renaud-Basso could visit Egypt later this month, Al Masry Al Youm reported this weekend following a meeting with Egypt's ambassador to the UK Tarek Adel. This would be her first official visit to Egypt since she was appointed to head the bank in November.
"Summer hours" will come into effect for retail stores and restaurants as of this Saturday, 17 April. This means retail shops can close at 11 pm (instead of 10 pm during the winter), while cafes and restaurants can stay open until 1 am (instead of midnight currently). We have more details on the winter vs. summer hours here.
The Central Bank of Egypt will meet to discuss interest rates on Thursday, 29 April.
Check out our full calendar on the web for a comprehensive listing of upcoming news events, national holidays and news triggers.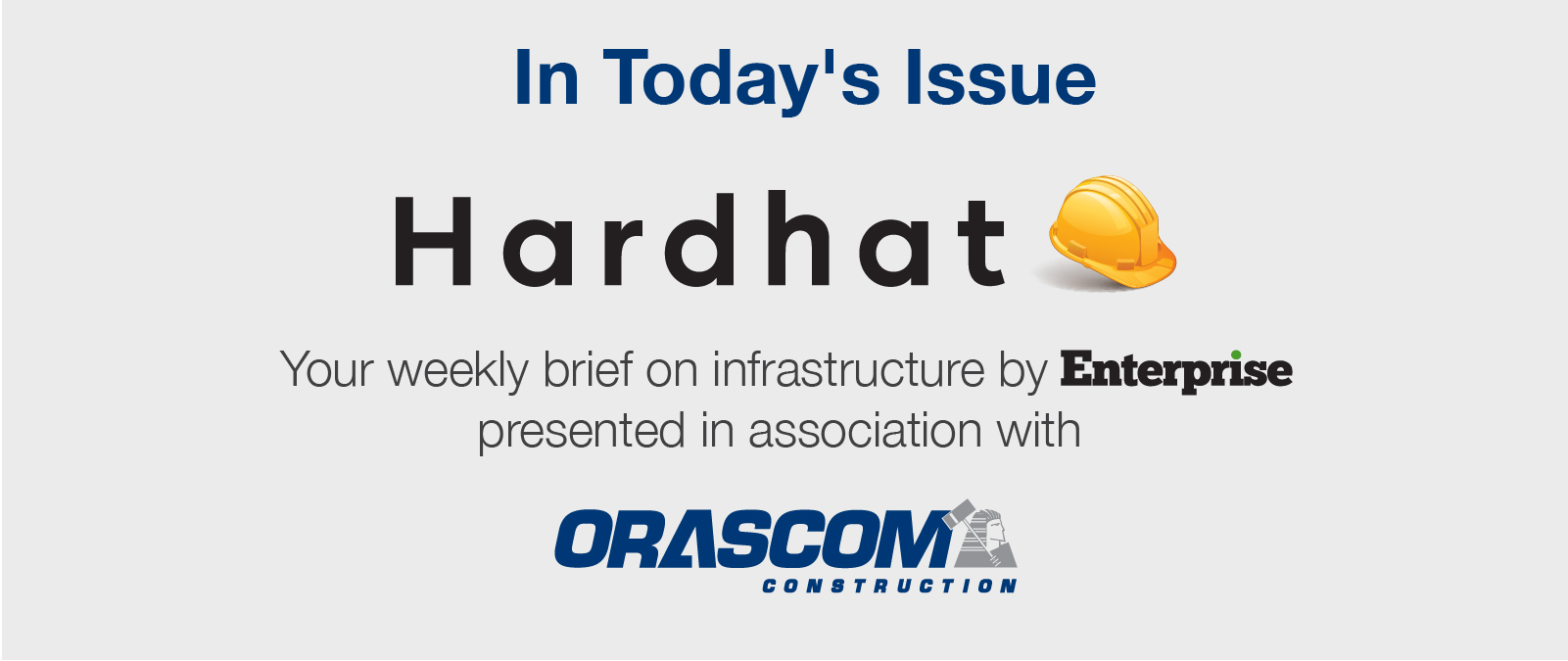 *** It's Hardhat day — your weekly briefing of all things infrastructure in Egypt: Enterprise's industry vertical focuses each Wednesday on infrastructure, covering everything from energy, water, transportation, urban development and as well as social infrastructure such as health and education.
In today's issue: In just six days, the Ever Given's mishap in the Suez Canal cost Egypt around USD 90 mn in foregone revenues — and has the country seeking some USD 900 mn in damages. This prompted experts to take a closer look at the canal's infrastructure — and prompted us to look into what they had to say. Suggestions include more dredging efforts, acquiring high-capacity equipment and establishing a parallel railroad track.