Sunday, 28 June 2020
What we're tracking on 28 June 2020
Maybe we're getting old, but we're not used to all the noise in the post 9pm hours after months of curfew. Also: Can you believe the first half of the year is nearly over?
That's right, folks: We're officially in the next phase of reopening as the nighttime curfew ended yesterday. Restaurants, coffee shops, sport clubs and houses of worship have the green light to open their doors after months of closure — albeit with some restrictions to curb the spread of the virus that causes covid-19. The Madbouly cabinet was out with a decree Thursday to enforce the reopening.
Most mosques appeared to open yesterday, but churches in Cairo and Alex are going to give it another couple of weeks before they resume regular services, according to a statement from the Coptic Orthodox Church.
Later this week: We're reopening international airspace on Wednesday, 1 July with EgyptAir set to resume flights to 22 destinations. The national flag carrier aims to service 29 destinations by mid-July. Did you book before 15 June? You need to reconfirm your flights. Details here. Also worth checking out: The Financial Times' look at who's open to visitors,and who's not.
(Sidebar: Among those not so welcome, it seems, will be US holidaymakers looking to escape to Europe as the bloc appears set to ban most American visitors on the grounds that the virus is out of control in the United States)
Welcome in Egypt: Just about anyone who can prove they've recently had a negative covid-19 test. Charter flights will resume this week to select Red Sea destinations on both the mainland and Sinai.
---
The next question we all need to ask: When will businesses with staff on WFH return to the office? We know nearly a dozen businesses that are stil "out for the duration" or launching trials of permanent work-from-home arrangements, including brand-name Egyptian corporations, multinationals and smaller firms. The permanent WFH arrangements will be voluntary and open to large groups of staff at two big Egyptian corporations we're aware of. Like our parent company, we're in the "out for the foreseeable future" camp.
Thinking of going back? Start here with the Harvard Business Review's 5 tips for safely reopening your office, then go check the action plan experts suggested to Business Insider. The CDC has a very good plan / checklist.
---
Businesses are also going to have to deal with the fact that many schools are likely to be on "hybrid learning" this fall, and it's still too early to tell how that might play out.
What could hybrid learning look like? Half the students go to class Sunday and Monday. The other half on Wednesday and Thursday. Then the groups alternate Wednesdays, with e-learning on the days they're at home. Few schools here in Omm El Donia have made an announcement yet, but here's what the New York Times thinks it could look like across the pond.
Be ready to be flexible with the parents on your staff.
---
Sign of the times: Banks in the US will be forced to limit dividend payments and can't do share buybacks for the foreseeable future as part of a basket of precautionary measures the US Federal Reserve rolled out after completing a stress-test of major financial institutions, the WSJ reports.
Is your head spinning yet? Ours is, too. And so, too, the Journal, which takes the coming end of the first half to look back on six months that shook the world.
PSA- The (temporary) antidote: We have a mid-week holiday on Tuesday to which to look forward as we observe the 30 June national holiday. Also: Happy Canada Day (Wednesday) and happy Fourth of July (Saturday) to those who observe. Enterprise is off on Tuesday, but will be back in your inboxes on Wednesday at the usual time.
COVID-19 IN EGYPT-
The Health Ministry confirmed 88 new deaths from covid-19 yesterday, bringing the country's total death toll to 2,708. Egypt has now disclosed a total of 63,923 confirmed cases of covid-19, after the ministry reported 1,168 new infections yesterday. We now have a total of 18,658 confirmed cases that have since tested negative for the virus after being hospitalized or isolated, of whom 17,140 have fully recovered.
Rameda and EvaPharma have started producing covid-19 treatments, the two companies said at the end of last week. Reuters has the news here and here.
Housing Minister Assem El Gazzar has tested negative for covid-19 and returns to work today after self-quarantining at home for 14 days, the Al Masry Al Youm reports. Meanwhile, Rep. Haitham El Hariri has tested positive, he said in a statement on Friday, making him the eighth MP to have tested positive, according to Al Mal.
Restart of football league hits a snag as Zamalek bails: Zamalek FC will not play in the Egyptian Premier League when it restarts in July due to the threat posed by covid-19, the club said in a statement on Wednesday. The league is supposed to be getting back underway on 25 July after a four-month hiatus, with players returning to training last week. Zamalek goalkeeper Mohamed Awaad announced that he has tested positive for the virus. The EFA admitted on Wednesday that six players had tested positive after returning to training on 20 June.
ON THE GLOBAL FRONT-
The US is seriously struggling to get a grip on its outbreak: The United States reported a record increase in new cases of covid-19 for three consecutive days last week as the virus surges in the country's southern states, the Washington Post reports. An all-time high of almost 45k new cases were discovered on Friday, while 13 states set new seven-day records and six recorded new single-day highs. The CDC reports that actual US cases are likely 10x higher than the reported numbers show, according to the NYT. The surge has prompted Florida and Texas to reintroduce lockdown restrictions, the Financial Times reports.
India broke the 500k case mark after declaring 17k new infections on Friday, the Guardian says.
Dubai last week ordered all bars and pubs to close until further notice to help enourage folks to follow social distancing rules, Gulf News reported.
The EU has yet to agree on a "safe list" of countries whose residents can travel to the bloc, which is expected to initially exclude the United States, Russia, and Brazil because of the large number of covid-19 cases in those countries, Reuters reports.
GLOBAL MACRO-
Could the coronavirus crisis leave the IMF broke? The global economic crisis caused by the covid-19 pandemic threatens to drain the IMF's USD 1 tn in lending capacity if it continues to worsen, the fund's managing director Kristalina Georgieva said on Friday, Reuters reports. The IMF last week significantly downgraded its outlook for the global economy, forecasting a 4.9% drop in global GDP (down from 3% in its April outlook) and USD 12 tn in lost output. "We still have about three quarters of our lending capacity available," Georgieva said during a Reuters webcast. "I wouldn't put it beyond us that we might be in a place where the IMF's resources are being tested, but we're not there yet."
EGYPT BEYOND COVID-
The Tax Authority's electronic tax filing system will have its beta version ready by this coming Tuesday, according to a ministry statement. The tax filing and collection electronic system would allow the authority to maintain better oversight on commercial transactions and make life easier for taxpayers, the statement says. This is part of Egypt's new unified digital tax payment system that Finance Minister Mohamed Maait said will be fully implemented by the end of the year, which would provide businesses with a single online system for filing and paying income tax, stamp tax and the value-added tax.
AND THE REST OF THE WORLD-
Major global corporations are pulling their advertisements from Facebook: Facebook's shares plunged 8.3% on Friday as major companies pulled advertising from its platforms in an attempt to pressure the social media company to clamp down on offensive speech. Unilever, Coca-Cola, and Verizon have all joined the boycott, started earlier last week by outdoor gear shops showing support for the Stop Hate for Profit campaign created by US civil rights groups after the murder of George Floyd.
Zuckerberg tries to contain the situation: Facebook will begin labeling potentially harmful "newsworthy" content that breaches its terms of service, and ban ads that incite violence, contain hate speech, or suppress voting, founder Mark Zuckerberg announced on Friday.
Saudi's National Commercial Bank wants to become the Gulf's third-largest lender with the proposed USD 15.6 bn acquisition of Samba Financial Group, NCB said in a statement to the Saudi stock exchange. NCB, already the kingdom's largest bank with a market value of USD 30 bn, would form a combined entity with almost USD 214 bn in assets if the transaction goes ahead, according to the Financial Times.
Amazon makes a play for the auto-auto market: Amazon has bought Zoox, a self-driving car startup that has been developing autonomous ride-hailing technology since its founding in 2014, it announced on Friday. Amazon didn't mention the price tags, but the Financial Times claims the acquisition will cost the online retail giant around USD 1.2 bn.
From the Department of Window Dressing: Unilever will still sell its "Fair & Lovely" products — just under a different brand name. The company said on Thursday that it will rebrand the product line to remove words referencing whitening and fairness, but is steadfast that Fair & Lovely "has never been a skin-bleaching product," the Wall Street Journal says. The product is most popular in countries including India, Bangladesh, Pakistan, and Omm El Donia, where ads often show a dark-skinned woman unhappy with her appearance until using the product transforms her into a lighter, happier version of herself. Johnson & Johnson announced earlier this month that it would stop selling its version of the skin bleach.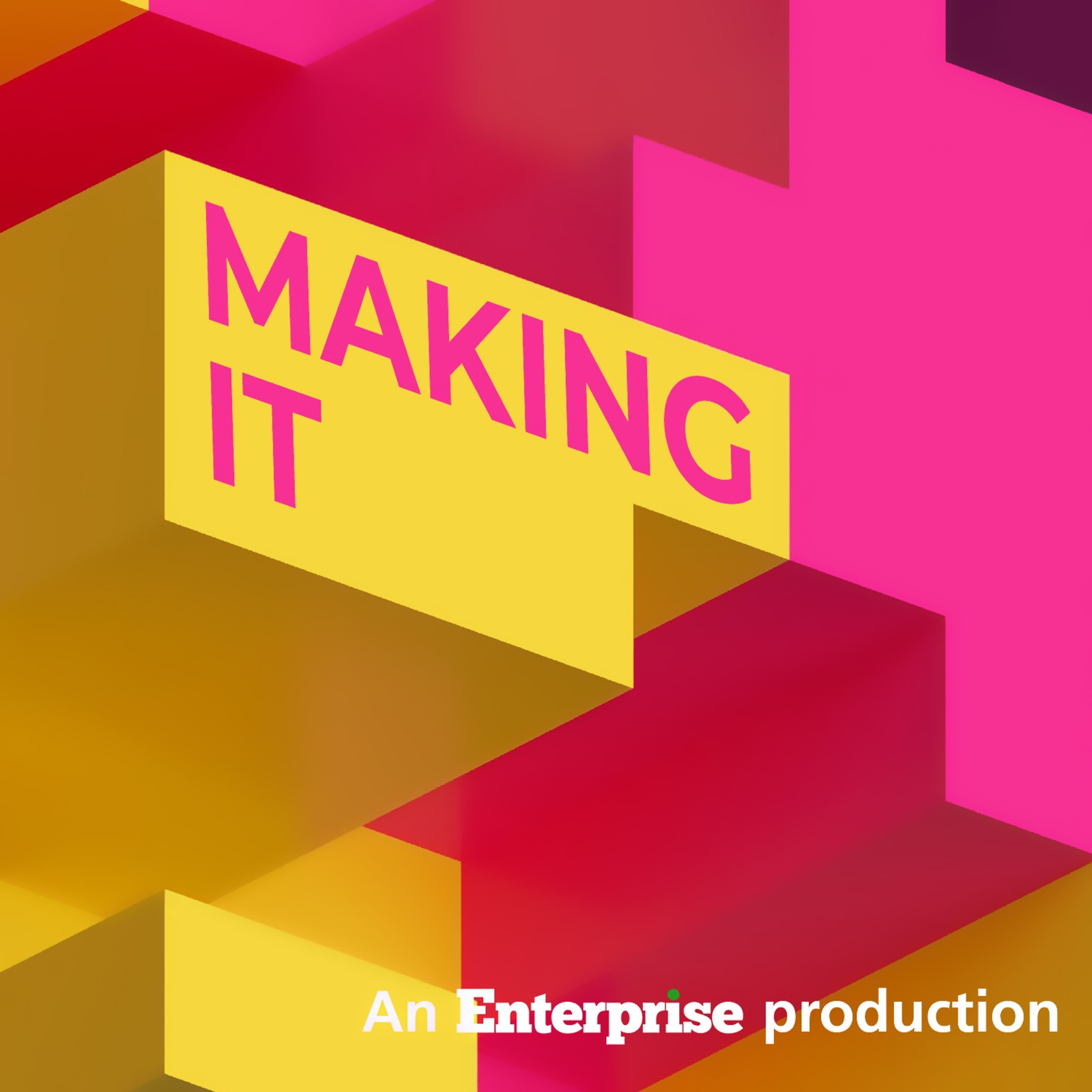 What's one thing investors look for in a startup? A business that tackles a big problem with a solid team, Trella CEO Omar Hagrass told us on this week's episode of Making It. Hagrass delves into his experience securing a USD 600K pre-seed round to launch the company and highlights sustainable growth as a key factor to building a mature company.
Trella allows shippers and carriers to optimize their time and resources by booking carriers for cargo directly through their app, eliminating time-consuming middlemen and trucks returning empty — a service that has become even more critical amid global supply chain disruptions.
Tap or click here to listen to the episode on our website | Apple Podcast | Google Podcast | Omny. We're also available on Spotify, but only for non-MENA accounts. Subscribe to Making It here.