Wednesday, 6 May 2020
What we're tracking on 6 May 2020
It's a relatively quiet morning in Egypt and around the world, with the biggest story on the home front being the breathtaking (if very much expected) plunge in the purchasing managers' index last month. We have the full story in this morning's Speed Round, below.
Still, we offer a sliver of sunshine on a (metaphorically) cloudy day: CEOs in Egypt are increasingly optimistic about the pace at which business could recover this year as the Madbouly government eases restrictions in place to slow the spread of covid-19. Here's what we're hearing after speaking with nearly a dozen CEOs and other top execs in the past week:
It was all doom and gloom from mid-March until mid-April when measures were first imposed. Sales slowed sharply across industries and execs were in full-on crisis mode managing staff safety, bankers, investors, supply chains and distribution while re-working budgets and strategy for 2020.
We're looking at a slow Ramadan. Dessert sales coming in 30-40% lower this year compared to last? That's the canary in the coal mine — but much better than the picture looked in the first two weeks of April.
Things have stabilized in the past two weeks as restrictions have eased somewhat. Execs have adapted to a "coexisting with covid" way of life — and their customers have, too. CEOs say their customers are slowly starting to spend again. Consumer appetite is coming back faster than is appetite from other businesses, but there's a modest, across-the-board pickup (with all of the variation by industry that you'd expect).
Most CEOs we spoke with now expect 2Q to be their worst quarter this year. Only the last two weeks of the first quarter were hit when the state imposed covid-control measures in mid-March. April was hit from start to finish, and things have only started (slowly) stabilizing in the past 10-14 days.
They see business conditions improving in 3Q — and a handful of the most optimistic corporate bosses expect they may be able to start making up lost ground in the fourth quarter.
With the outlook for the rest of 2020 now seeming (a bit) clearer, execs should be asking what trends are going to (re?)shape their industries. We've previously argued that the pandemic will accelerate pre-existing trends in most industries, including the drive toward digital. With their businesses stabilizing, CEOs need to raise their heads and look to 2021 and beyond.
---
News triggers to keep your eye on over the coming days:
Foreign reserves figures for April should be released sometime this week;
Inflation figures for April are out on Sunday, 10 May.
The CBE's Monetary Policy Committee meets next Thursday, 14 May, to review interest rates.
The markets today: Asian shares are mixed in early trading this morning with the Nikkei and Shanghai Composite both down and shares up in Seoul and Hong Kong. Futures suggest US equities could open down this morning after posting a second straight day of gains yesterday, while Europe appears set to open cautiously in the green. The EGX30 fell for a third day in a row yesterday, easing 1.1% during a relatively light session that saw EGP 689 mn of shares change hands. The benchmark index is now down 27% since the start of the year.
So, when do we eat? Maghrib prayers are at 6:36pm and you'll have until 3:31am to finish caffeinating. Fajr is coming one minute earlier every day through the end of the Holy Month.
COVID-19 IN EGYPT-
Egypt has now disclosed a total of 7,201 confirmed cases of covid-19 after the Health Ministry reported 388 new infections yesterday. The ministry also said that another 16 people had died from the virus, taking the death toll to 452. We now have a total of 2,224 confirmed cases that have since tested negative for the virus after being hospitalized or isolated, of whom 1,730 have fully recovered.
We're running a logarithmic graph of total covid-19 infections in Egypt (above). It's one of a number of ways to understand how the pace of infections is growing and illustrates what we suggested last week — the rate of doubling of new infections has slowed somewhat in the past month. Check out The Conversation for other ways of using graphs to understand covid-19.
Two Egyptian banks have landed USD 100 mn each from EBRD in the form of senior unsecured loans. The institution said yesterday that National Bank of Kuwait-Egypt and QNB Al Ahli had each landed tunding as part of the EBRD's covid-19 response, noting that, "Proceeds of the proposed loan will be on-lent to local private small and medium enterprises and to corporates to cover liquidity needs that may arise as a result of covid-19." The EBRD's deputy chief in Egypt, Khalid Hamza, confirmed to the domestic press yesterday that the bank has earmarked EUR 850 mn in fresh credit to Egyptian banks for onlending to clients hit by covid.
Egypt is one of 13 African countries petitioning the IMF and World Bank for debt relief and restructuring, Finance Minister Mohamed Maait told the House Planning and Budgeting Committee yesterday, according to Al Mal. Maait and other African finance ministers last month called for international lenders to forgive and restructure debt. G20 countries agreed to freeze repayments for six months for low-income countries but have struggled to persuade private creditors to do the same.
Mass repatriation of Egyptians stranded aborad gets underway: The government is sending planes all over the region to bring back Egyptian expats stranded abroad. Press reports throughout the day yesterday (here, here, here, here, and here) talked about the flights a day Egyptians workers marooned in Kuwait protested and demanded to be allowed to return home.
What's going on here? An increasing number of expats now want to return home, including those who had lost their jobs in the Gulf and some with health conditions, Emigration Minister Nabila Makram told talk show host Sherif Amer yesterday (watch, runtime: 6:18). As we noted yesterday, the Sisi administration is now running repatriation flights for Egyptians who were deemed resident in other countries; earlier flights focused on citizens who had been stranded while abroad for tourism or business visits.
Work on the Dabaa nuclear power plant hasn't been slowed by covid-19, project director Grigory Sosnin tells Asharq Al Awsat. The first of four reactors is still on track to be operational within seven years.
ON THE GLOBAL FRONT-
Jordan has reached a USD 400 mn loan agreement with IMF to support the country's liquidity position as it struggles with declining tourism revenues and exports, central bank governor Ziad Fariz said, according to Bloomberg.
Forecast predicts US death toll could double by August with lockdown rollbacks: Scientists are warning that the US could be looking down the barrel of a second surge of covid-19 as a growing number of states begin to relax lockdown restrictions, according to the Wall Street Journal. The University of Washington's Institute for Health Metrics and Evaluation projects the death toll hitting 135k — double the current number of deaths — by the end of the summer as a result of the relaxed measures. A leaked government document seen by the New York Times this week suggests that the Trump administration is planning for around 3k daily deaths by 1 June.
The US, Russia, and China are flying solo in their bids to develop a covid0-19 vaccine, deciding against contributing to an EU-led fundraiser that has so far raised USD 8 bn, the New York Times reports. The EU and Norway made the largest pledges of EUR 1 bn each, with Canada having chipped in CAD 850 mn as the US, China and Russia each contributed USD 0.00.
We're not out of the woods yet (with one in five Wendy's in the US being out of beef), but food hoarding and curbs on exports are easing as worries about food security ease, according to a study of 17 countries by the International Food Policy Research Institute. Romania — a key supplier of wheat to Egypt — reversed last month a ban on grain exports outside the EU, but Russia is still refusing to rule out future quotas, waiting to see its harvest yield before determining whether it will reinstate curbs.
Egypt is expected to harvest 9 mn tonnes of wheat this year, Agriculture Ministry Spokesman Mohamed El Kersh said on eXtra News (watch, runtime: 04:44).
AND THE REST OF THE WORLD-
Covid-19 continues to ravage corporates on both sides of the Atlantic:
Disney has done the right thing and scrapped its dividend after reporting that covid-19 had erased as much as USD 1.4 bn from its bottom line in 1Q2020. Quarterly profit was down 90%, and there is probably much worse to come in 2Q.
More layoffs in the global travel industry: AirBnb and Virgin Atlantic have joined the growing list of companies linked to the travel business to announce staff cutbacks as the pandemic grinds the industry to a halt. The home rental unicorn is preparing to let go 25% of its workforce, or almost 1.9k employees, while Richard Branson's airline said yesterday it's getting ready to cut more than 3.1k jobs after its pleas for a state bailout were rejected by the UK government.
M&A fights: Reuters wonders who really won the M&A battle as private equity outfit Sycamore gets to walk away from its bid to acquire Victoria's Secret
How much are flights going to cost when they eventually return? While Bloomberg is highlighting forecasts for USD 12 flights between Sydney and Melbourne, it's unlikely that most of us are going to be enjoying super-cheap air travel when the aviation industry finally gets off its knees. In normal times low fuel prices and weak demand would be enough to knock a few bucks off your flight ticket, but as the International Air Transport Association (IATA) points out (pdf) the near-certainty of social distancing on airplanes will leave most carriers struggling to break even. Assuming planes have a 62% capacity limit, the IATA calculates that fares would need to rise by 43-54% to keep companies in profit, possibly making air travel more expensive than in pre-covid times.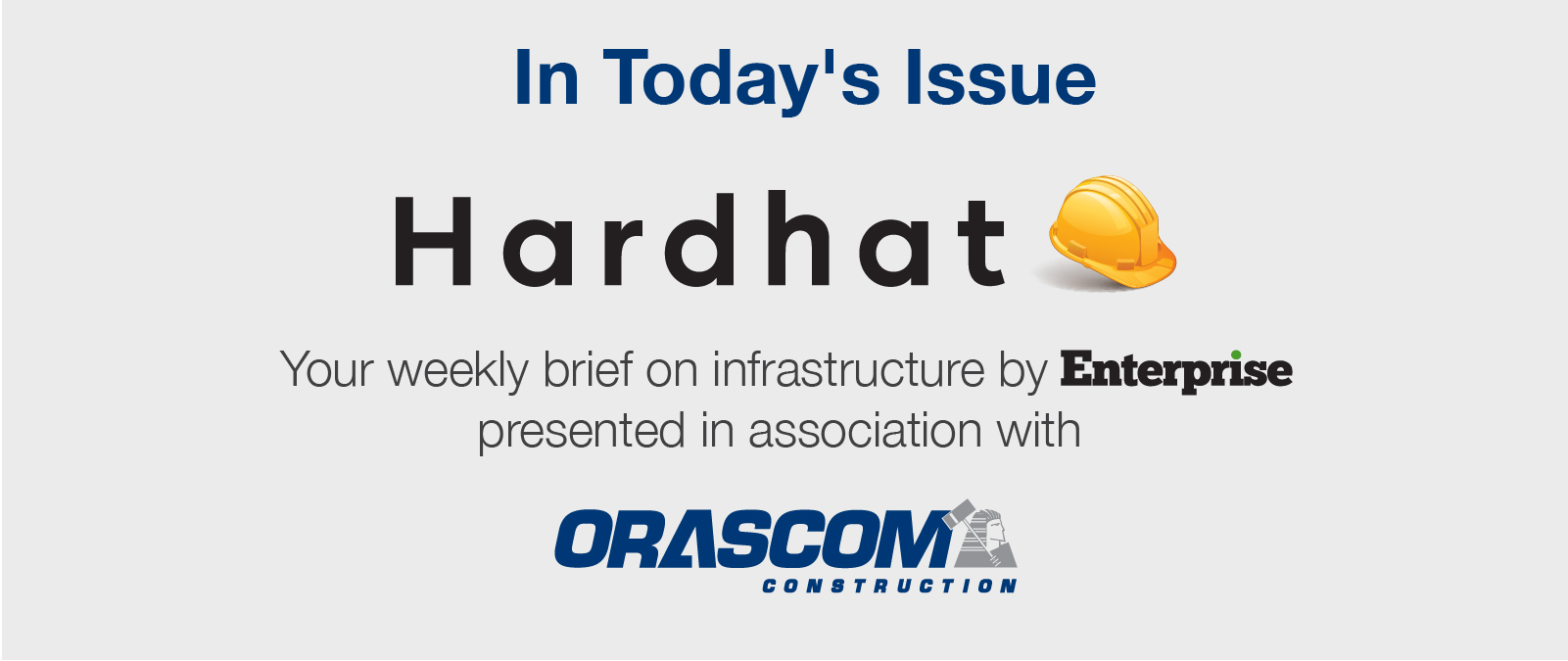 *** It's Hardhat day — your weekly briefing of all things infrastructure in Egypt: Enterprise's industry vertical focuses each Wednesday on infrastructure, covering everything from energy, water, transportation, urban development and even social infrastructure such as health and education.
In today's issue: Our follow up to last month's surprising revelations on how little the global trade slowdown has impacted ship activity on Egypt's ports. This time, we look at how things have panned out for the shipping companies, who have been suffering greatly during the covid-19 crisis. Why are shipping companies suffering during covid-19, despite traffic remaining stable at Egypt's ports?