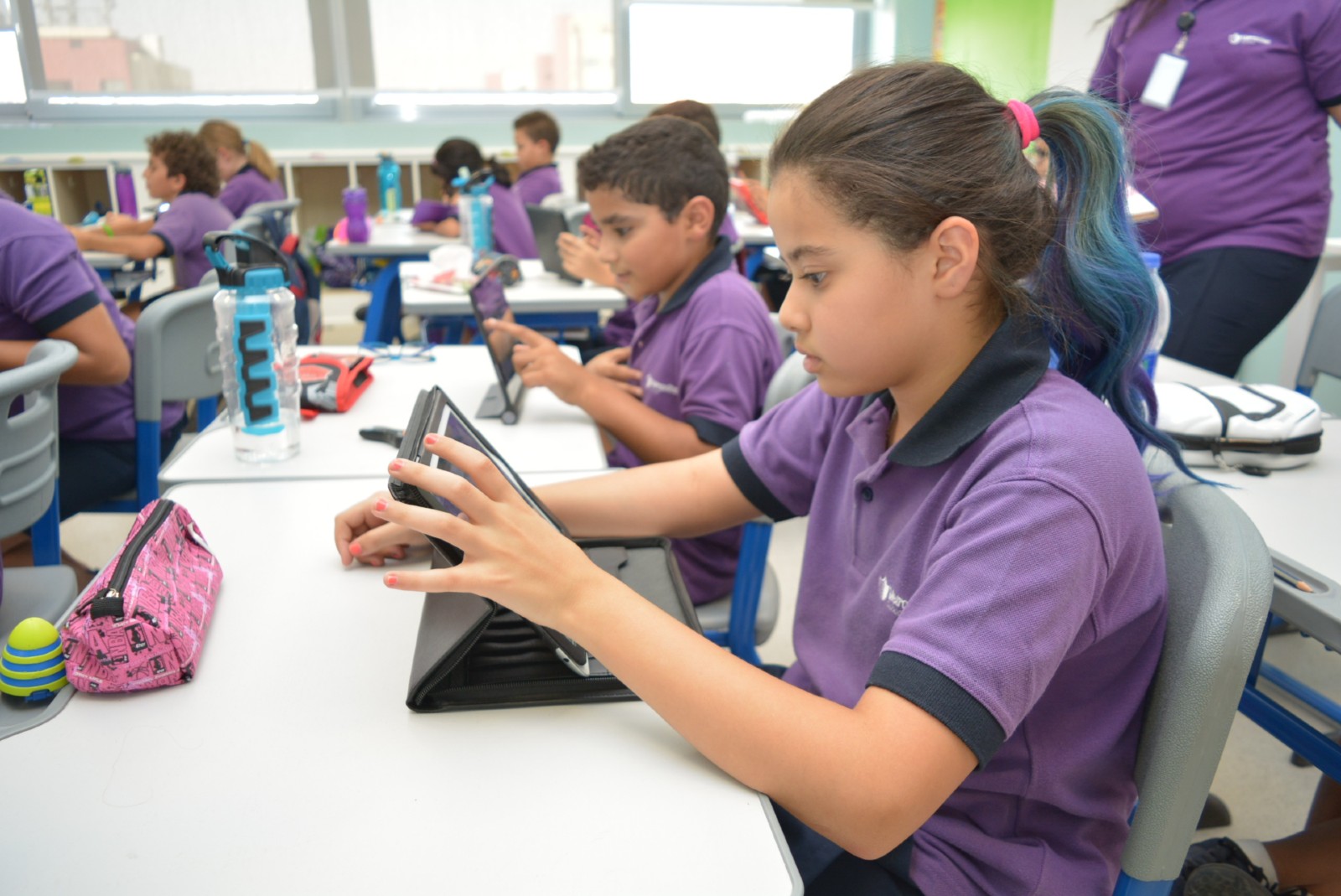 How Egypt's edtech scene has shifted in the past year, as experienced by Egyptian edtech startups: It's no secret that the reliance on edtech and online education boomed globally as the pandemic broke out and made technology an indispensable part of the learning process. Locally, some startups in the sector had to shift their activities online or introduce more remote-friendly services, but for the most part, nascent edtech businesses enjoyed spikes in user generation. But even with the soaring usage rates, the sector pulled the short straw in terms of investment last year: The lion's share of Egypt's venture capital investments in 2020 was geared towards e-commerce and fintech.
We look at the sector's trends through the eyes of the five local startups that landed investments in 2020, and ask them about how the sector was impacted locally, as well as how the shift to online learning impacted growth. User generation skyrocketed for most, but the abundance of edtech material available online has made it hard to separate the wheat from the chaff. And while it was a challenging year for some, 2021 promises bright horizons for those who endured.
By the numbers: Globally, the sector attracted USD 16.1 bn in venture capital funding in 2020, according to education market intelligence firm HolonIQ. Five investments were made in Egyptian edtech startups, three of which were linked to Nahdet Misr for Publishing's corporate VC arm Edventures, our numbers say. Edventures focuses on education, culture and innovative learning solutions, and boasts a portfolio of eight startups, three of which are mentioned below. Edventures is looking to invest into 5-7 more startups in 2021, with a ticket size of up to USD 200k and possible follow-on funding.
Trend #1- Covid shifted local edtech focus from management systems to tutoring. "Before covid, the trend was headed towards learning management systems (LMS) and school management systems (SMS)," Maged Harby, general manager of Edventures, told us. "After covid, the trend turned towards tutoring, due to the schools closing their physical classrooms," Harby added.
Trend #2- In-person services moved online, with users not far behind: Local startup eYouth certifies trainers in-house and licences them to provide B2B and B2C training on topics including entrepreneurship, personal skills and career development. It prides itself on its reach across Egypt, with 75% of its 230k website users located outside Cairo. As covid forced people online, eYouth saw users follow suit. It enabled those who wouldn't have been able to physically attend the training sessions to do so online, co-founder and CEO Mustafa Abdullatif said.
Trend #3- Global travel restrictions had to be maneuvered: Before the pandemic, online platform Marj3 mainly focused on helping students in MENA find and land scholarships for universities abroad. When covid hit, it launched two additional streams: A tool to help potential students reach universities they're interested in, and massive open online courses (MOOCs), according to founder Sami Al Ahmad.
But not everyone had to pivot due to the pandemic — if they were already where they needed to be. For online digital learning platform OTO courses, which has been online since 2017, the pandemic didn't change its operations or its plans for development, founder and CEO Tarek Nour El Deen told us. Instead, the effect of covid-19 was more evident in the increased acceptance of online learning as a tool, he said. OTO provides a range of specialized and general one-to-one courses, mainly focused on teaching English.
Trend #4- For those who were already online, the pandemic put their growth on steroids.
Exhibit A: Book summary app Akhdar, operating online since its inception, was not negatively affected by the shift. On the contrary: It was able to grow its team to 57 people, who all work remotely, and provide over 1k book summaries.The startup provides audio and video summaries of books in over 16 genres. Akhdar's 300k app users and 150k monthly website visitors — of which only 25% are Egyptian — listen to or watch over 7 mn book summaries a month. The startup recently raised a six-figure investment round from Edventures, which it will use to enhance its user experience and expand its library.
Exhibit B: The highest number of monthly enrolled trainees in eYouth reached 30k in 2020, up from 5k pre-covid. In total, the startup's user base soared 75% year-on-year, and the company also provided programs for 7.5k people in KSA. With investments totaling USD 500k, eYouth is currently raising a series A round of USD 3.5 mn to launch a platform that has recorded educational, unaccredited programs and training programs for a flat rate subscription fee. The premium service of the platform is a set of accredited content, trainers and certificates, as well as live training sessions.
Trend #5- Covid also increased user demand from B2B businesses. Until September 2020, B2B clients were focused on keeping their heads above water and put most of their planned investments in skill development and education on hold. It was only after that point that demand skyrocketed: These businesses achieved growth that would have normally taken two years over the course of just a few months, co-founder and CCO of Arabic learning and development platform Zedny Basil Khattab said. Zedny's customer base has been steadily expanding in tandem with the rising interest in integrating e-learning solutions in companies' learning and development departments, he said.
Across the board, B2C user generation was easier in 2020. With 25k learners in total, OTO Courses doubled its user base, number of sessions held and number of teachers in 2020, and brought its investment total to over USD 300k. In 2021, OTO Courses is looking to launch its mobile app, invest more in its technology, add more online interaction tools, and grow its user base 2-3x. Getting over 1k new signups a day, Marj3's platform boasts around 2.5 mn visitors a month — a number it's planning to double to 5 mn this year. A boost in educational entities paying the platform to be positioned on the website helped the startup increase its revenues 10x in 2020.
But the global shift also caused some problems. "After people have been intensively seeking online training opportunities for three or four quarters, they moved away from the concept due to bad experiences," OTO's Nour El Deen said. The increasing awareness about online learning and number of online courses have affected the overall quality of online learning, prompting users to grow tired of poorly conducted courses.
Covid has reduced e-learning to a series of Zoom calls, lessening student engagement. This trend, in Khattab's opinion, coupled with unsatisfactory internet connectivity across the country made the experience worse than it would have been in a physical classroom setting. The AI-powered platform uses online courses and animated video summaries of global business bestsellers to set employees, managers and individuals on a designated career learning path, tackling behavioral, social and business knowledge, as well as office and digital tools.
Whichever way you take it, online platforms will probably continue to be part of the education play from now on. Marj3's Al Ahmad believes that universities will never be able to go back to a 100% campus-led life. However, the lack of local investment in edtech solutions still haunts the sector. "Most potential investors in the sector come from abroad, and there is an obvious post-seed funding gap in the market," he explained.
Nonetheless, 2021 seems to be promising for edtech startups. Dubbing it as Marj3's harvest year, Al Ahmad plans to further 10x the company's revenues, after conducting several improvement exercises on the platform. "More growth, more partners, more employees," he said of the company's plans for 2021. Zedny is looking at a potential series A investment round. The platform is now planning to leverage on the influx of B2C requests, after having mainly focused on B2B in 2020.
Your top education stories for the week: