Tuesday, 26 July 2022
THIS MORNING: OFH looks to have sold its stake in Beltone; IMF + Fed to dominate global conversation today + Energy rationing in Germany?
Good morning, wonderful people. It's hump day, and your reward is a very busy morning on the news front, as our very stacked tl;dr above suggests. Let's jump straight in:
WATCH THIS SPACE #1- Did Orascom Financial just agree to sell its stake in Beltone to our friends at Chimera? Local newspapers are reporting that Orascom Financial Holding (OFH) decided at a board meeting yesterday to sell its 56% stake in EGX-listed Beltone Financial to Chimera Investments. The report in Hapi Journal cites an unnamed source at OFH. The Abu Dhabi-based investment firm is bidding to acquire up to 90% of Beltone at EGP 1.485 per share, valuing the financial services firm at around EGP 690 mn. Chimera's 10-day mandatory tender offer kicked off on Thursday and ends 3 August. We'll have more for you on this in tomorrow's EnterpriseAM.
Sound smart: Chimera is a unit of Abu Dhabi's Royal Group. Led by CEO Seif Fikry, a veteran of regional capital markets, Chimera has in the past two years aggressively ramped up its investments in Egypt and beyond, including with a massive venture capital fund and other investments that span financial services to real estate. Parent company Royal Group has investments in some 60 entities with 20k employees spanning real estate to FMCG by way of healthcare and aviation.
WATCH THIS SPACE #2- Will the USD break the EGP 19.00 barrier today? The greenback continued its slow march toward EGP 19.00 yesterday, with 1 USD changing hands for EGP 18.97.
HAPPENING TODAY-
IT'S LOOKING UGLY OUT THERE- The IMF will release its updated World Economic Outlook this afternoon. The Fund has warned that it will "substantially" downgrade its 2022 global growth forecast as the war in Ukraine, surging global inflation and rising interest rates weigh on the global economy.
We'll have full coverage of the report in tomorrow's EnterpriseAM, but if you really can't wait you'll be able to read the report and tune into the IMF presser at 3pm CLT here.
MEANWHILE- Pharma players get their say as the government's public consultations on its state ownership policy continue today. Representatives from the country's healthcare industry discussed the government's privatization plans on Sunday. Every Sunday, Tuesday, and Thursday see workshops on how privatization plans will affect specific industries.
The Egyptian-Indian Business Council will hold its first meeting since 2016 in Cairo today to discuss bilateral investment, Al Borsa reports.
SETTING THE GLOBAL AGENDA- The US Federal Reserve starts its two-day policy meeting today. While the consensus is that the Fed will go ahead with a second consecutive 75-bps rate hike to tamp down on inflation, some investors are hopeful that this marks the peak of its tightening cycle US inflation reached a fresh 40-year high in June, increasing pressure on the Fed to raise rates despite warnings that it could push the economy into recession. The Fed meets after the European Central Bank raised rates last week for the first time in 11 years.
Watch this space: The Central Bank of Egypt's Monetary Policy Committee will have plenty of time to digest whatever the Fed does next when it next meets to review rates on Thursday, 18 August.
US stocks whipsawed in trading yesterday ahead of the Fed meeting and a spate of tech earnings landing this week. The S&P 500 closed marginally in the green while the Nasdaq ended lower as investors prepare for bad news when Amazon, Google, Facebook and Microsoft release their 2Q earnings later this week.
Asian markets are largely up in early trading this morning and futures suggest stocks in Europe (with the exception of France), the US and Canada will face selling pressure at the opening bell today.l
HAPPENING TOMORROW-
Egypt will host the annual general meetings of the African Reinsurance Corporation (Africa Re) tomorrow, marking the first time the meetings will be held in person since the pandemic broke out in early 2020, the Finance Ministry said yesterday. The meetings will discuss Africa Re's performance and the impact of the ongoing global economic crisis on the continent's ins. and reinsurance industries.
Check out our full calendar on the web for a comprehensive listing of upcoming news events, national holidays and news triggers.
SOMETHING WE MISSED- Zamalek were crowned Egypt Cup champions last week after beating rivals Al Ahly 2-1 in the final. This is the 28th time the White Knights have got their hands on the cup. The victory sees the team achieve the domestic double for the fourth time after winning this year's Egyptian Premier League.
THE BIG STORY ABROAD-
Russia is turning the screw on energy-starved Europe: Gazprom will further cut gas flows through the Nord Stream 1 pipeline this week, piling pressure on Germany, which was already struggling to secure enough gas to last it through the winter. In a statement yesterday, the Russian gas giant said it would reduce flows to just 20% of capacity, blaming an issue with another turbine. Gazprom had already reduced shipments by 60% in June, which it also claimed was due to a turbine. European gas futures surged almost 12% on the news. (Reuters | Bloomberg | FT | NYT | WSJ)
Rationing now may be the only option, according to Bloomberg commodities columnist Javier Blas, who wrote that the country will not have enough gas for the winter unless "major demand reductions" are made.
Things were already looking dire: Fresh data (pdf) out yesterday showed German business confidence fell to a two-year low in June as surging energy prices and uncertainty over gas supplies put the country "on the cusp of a recession."
Ukraine could resume wheat exports via the Black Sea as soon as this week following last week's agreement with Russia to unlock mns of tons of grain stranded in the country's ports, the Financial Times reports. This comes despite Russia's missile strike on the port of Odesa hours after the agreement was signed, an attack which Ukraine said was in breach of the agreement. Russia has claimed it fired on a military target and thus was not in breach of the accord.
MORNING MUST READ-
Is it time for investors to return to emerging markets? The bulls say yes, but El Erian says investors should still be selective: Considering the current global headwinds and unstable environment still looming over emerging markets, investors need to be selective in their EM investments, market guru Mohamed El Erian writes in a column for the Financial Times. Although EM assets are currently very attractively priced, that metric alone is not enough, he says. "Investors need to take into account both the dispersion of returns within the asset class and economic and financial influences that are yet to play out fully, such as the surge in global inflation forcing major central banks to tighten policies aggressively into a rapidly slowing global economy," El Erian writes.
WORTH KNOWING-
GAFI is looking to drum up interest from Indian investors in sectors including tech, engineering, textiles and green hydrogen / ammonia.
Kuwait has a new prime minister — Ahmed Nawaf Al Sabah, the eldest son of the country's emir. Al Sabah will now form a government and prepare for a fresh general election.
PSA– Nilepreneurs has launched four new incubator programs with focuses on segments including B2B software, design, engineering (with an emphasis on climate) and women-led startups. Applicants have until the end of August to submit.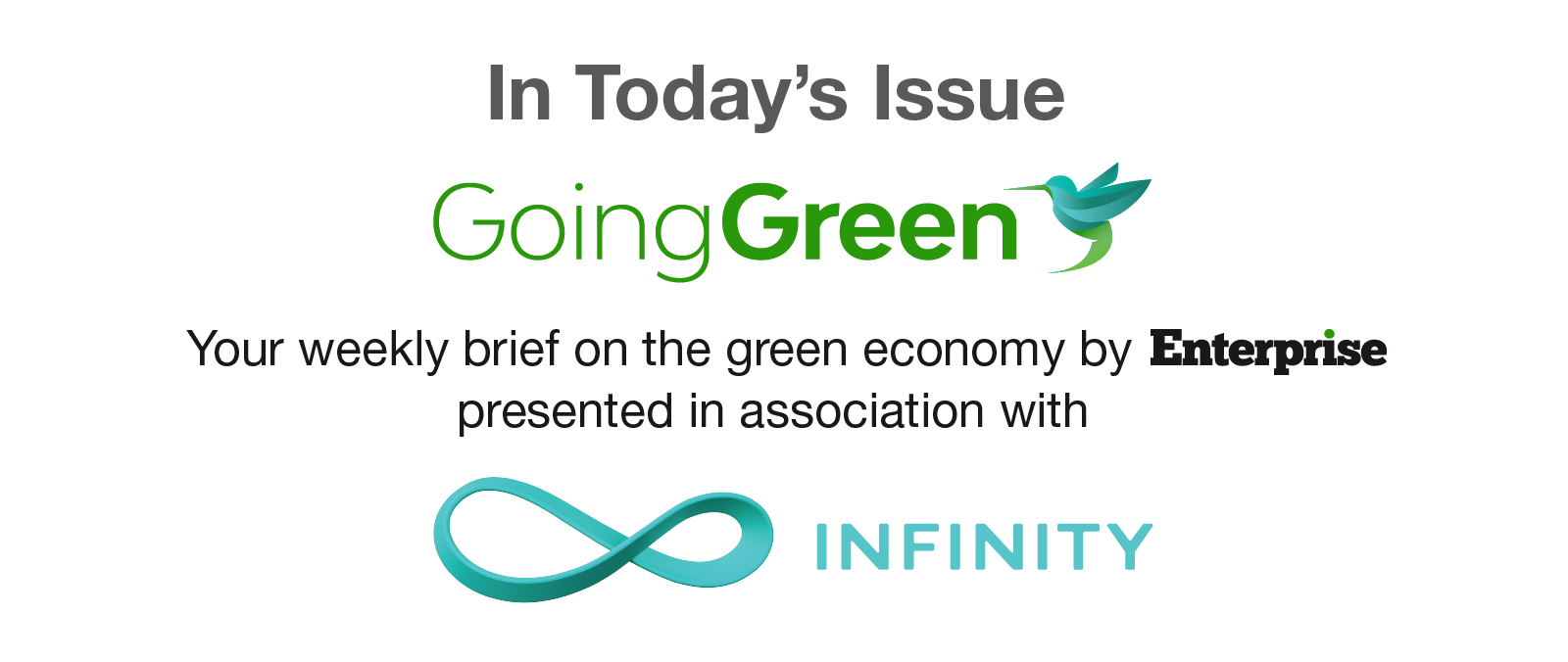 *** It's Going Green day — your weekly briefing of all things green in Egypt: Enterprise's green economy vertical focuses each Tuesday on the business of renewable energy and sustainable practices in Egypt, everything from solar and wind energy through to water, waste management, sustainable building practices and how you can make your business greener, whatever the sector.
In today's issue: Enterprise looks into Egypt's updated Nationally Determined Contributions (NDC) (pdf), covering the period from 2015 until 2030. The report provides updated emissions targets for 2030, with a focus on the government's climate action to lower emissions in heavily-polluted energy and transport sectors and others.