Tuesday, 1 March 2022
THIS MORNING: The latest from the war in Ukraine + data points to watch in March 2022
Good morning, friends, and welcome to March. Anyone else struggling to process how we're already in the last month of Q1? Or is it just us?
THE BIG STORY ABROAD for the foreseeable future is the war between two of our most important friends, Russia and Ukraine. Here's what you need to know as fighting enters its sixth day:
Talks, but no ceasefire: Negotiations between the two sides ended yesterday with no agreement to lay down weapons, though the Russian side reportedly said more meetings will follow within days.
Russia's assault on Ukrainian cities grows deadlier: At least eleven people were killed and dozens wounded in Kharkiv, Ukraine's second-largest city, yesterday, as Russia ramped up rocket fire. Meanwhile, a massive convoy of Russian forces is inching closer to the capital Kyiv.
Ukraine called on its allies to enforce a no-fly zone to stop Russia bombing its cities— something Western nations have so far stopped short of, as they try to avoid being sucked into direct conflict with Russia.
Russia's economy is being pummeled by sanctions. The RUB lost nearly a third of its value against the dollar yesterday after the EU and US hit the country's banks with stringent restrictions, before paring the losses following an emergency rate hike from Russia's central bank.
Efforts are ongoing to extract Egyptians from the conflict: The Foreign ministry is coordinating with embassies in nearby countries to ensure the safe evacuation of Egyptian nationals, while some 1.2k Egyptian students have now arrived in Poland from Ukraine.
We have more on all these stories in today's War Watch section, below, and a rundown on what all of this means to the denizens of Planet Finance in that section, too.
We're feeling the war's impact on wheat markets here at home: State grain buyer GASC yesterday canceled its second tender since the conflict began, saying the offers it received for French and US wheat were too high. Russia and Ukraine (in peacetime) account for the bulk of our wheat imports. More on that in our Commodities section, below.
DATA WATCH-
It's the start of a new month. The key news triggers to keep your eye on:
PMI: Purchasing managers' index figures for February for Egypt, Saudi Arabia, the UAE, and Qatar will be released this Thursday, 3 March.
Foreign reserves: February's foreign reserves figures will most likely be announced this week or next.
Inflation: Inflation figures for February will be released on Thursday, 10 March.
Interest rates: The Central Bank of Egypt (CBE) will hold its next monetary policy meeting on Thursday, 24 March.
WHAT'S HAPPENING TODAY-
PSA- We're in for a couple of days of hot weather in the capital city, with the mercury heading to 25°C today and 30°C tomorrow, according to our favourite weather app. Look for more seasonally appropriate temps in the 20-24°C range Thursday through the weekend before things get hot again the first few days of next week. There's no real heat in store for Alexandria, where you can expect a daytime high of 21°C today and 24°C tomorrow.
Suez Canal tolls will rise by up to 10% for transiting vessels starting today, according to circulars from the canal authority. Most tankers will see fees rise by 5-10%, with larger vessels set to pay more. You can find the details here.
Back-to-back hikes: The authority at the start of February hiked transit fees by 6% for most ships, excluding LNG carriers and cruise ships, as it works to wind down pandemic-era incentives and reductions.
Clinical studies for our new Made-in-Egypt vaccine EgyVax are kicking off today. Higher Education Minister Khaled Abdel Ghaffar is set to announce the details in a presser later today. The new jab is set to be manufactured by Eva Pharma, which is currently a local manufacturer of Sinovac vaccines.
MARKET WATCH-
Are the days of USD 100+ oil upon us? Brent futures surged past USD 105 at one point in early Asian trading this morning, Bloomberg reports, after closing a hair's breadth above USD 100 yesterday. Goldman Sachs is now tipping the global benchmark to rise beyond USD 115 "with significant upside risk" in its one-month forecast, saying demand destruction is the only thing that can now stop its rise. US sanctions on Russia are tipping oil yet higher, following a months-long rally as supply fails to keep up with demand amid the pandemic recovery.
CIRCLE YOUR CALENDAR-
Contemporary art and culture center Darb1718 is hosting its 3031 Art Festival from 4-12 March on its premises in Fustat, Old Cairo. Unique collections of multidisciplinary art will be on display along with live music, dance, theater performances, and interactive workshops. Guest speakers Adsum Art Consultancy will be on hand to discuss investing in art. Catch a full day of activities from 1:00pm–9:30pm on weekends and weekdays from 4:00pm–10:00pm.
Consoleya is holding its second Women Meet-up this Wednesday, 2 March, to discuss topics including inclusivity in investment. The agenda includes a panel discussion on gender-lens funding here in Egypt.
The Diarna Handicrafts Fair kicked off last Thursday and runs through 7 March at Cairo Festival City from 10am until 10pm daily.
Check out our full calendar on the web for a comprehensive listing of upcoming news events, national holidays and news triggers.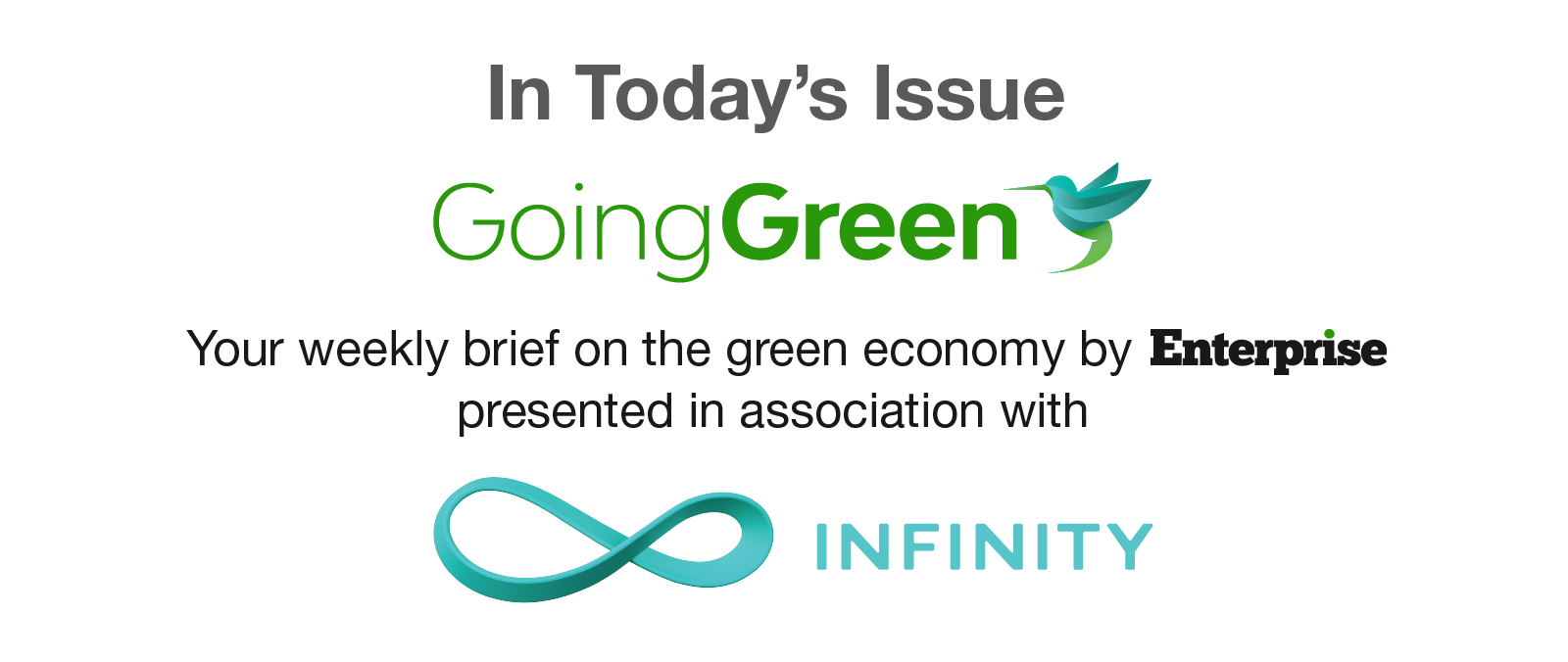 *** It's Going Green day — your weekly briefing of all things green in Egypt: Enterprise's green economy vertical focuses each Tuesday on the business of renewable energy and sustainable practices in Egypt, everything from solar and wind energy through to water, waste management, sustainable building practices and how you can make your business greener, whatever the sector.
In today's issue: The government's recently approved incentives for net metering and self-consumption solar power systems are set to give the solar industry a boost ahead of the November's COP27 climate summit in Sharm El Sheikh. In this week's Going Green, we break down the new incentives, and take a look at how they've been received amid what some are calling tough times for local solar players.