Wednesday, 19 January 2022
THIS MORNING: Korean President arrives today + You'll need to get boosted to go to Abu Dhabi
Good morning, friends, and welcome to another very busy news morning as this packed work week races to a close.
WHAT'S HAPPENING TODAY-
South Korean President Moon Jae-in is due in town from today through Friday in what will be the first visit to Egypt by a South Korean president in 16 years. Moon will meet with President Abdel Fattah El Sisi during a regional tour. The South Korean leader was in Riyadh yesterday, after swinging through the UAE the day before.
On the agenda: The two presidents are expected to hold talks with the aim of signing a trade agreement between the countries, as well as discuss cooperation on EVs, water desalination, green hydrogen and renewables.
Irrigation Minister Mohamed Abdel Aty is at the Dubai Expo today for the two-day Water-Food-Energy Summit, which kicked off yesterday, according to the ministry.
It's Day 3 of digital Davos: Environment Minister Yasmine Fouad will make an appearance on the third day of the virtual Davos Agenda today when she takes part in a discussion on investment in low-carbon technologies. Also today Germany's new chancellor Olaf Scholz will address the forum at the same time as the Saudi energy minister, Prince Abdulaziz bin Salman Al Saud, joins a panel to discuss the transition to green energy.
---
Tax breaks for real estate funds coming? The Financial Regulatory Authority and the Finance Ministry are in talks over introducing tax incentives for real estate funds and issuing new rules for establishing mining funds, FRA head Mohamed Omran told Al Arabiya on Monday.
Investor requests for incentives will now be handled and reviewed through a new "special incentives" unit the General Authority for Investments and FreeZones (GAFI) set up, according to a statement yesterday. The unit will determine whether or not they are eligible for incentives and streamline procedures for filing for a request, GAFI said.
THE BIG STORIES ABROAD-
Microsoft just made the largest-ever gaming acquisition: Microsoft has announced that it will buy leading games publisher Activision for USD 68.7 bn, a purchase which could help the tech giant in its push into the mobile-gaming and metaverse markets. The company has agreed to purchase Activision at USD 95 per share, making it both the biggest-ever gaming industry acquisition and a record-breaking all-cash transaction. The transaction will make Microsoft the third-largest gaming company in the world by revenue, after Tencent and Sony. The story is getting a lot of traction in the foreign press this morning, from Bloomberg and Reuters to the Wall Street Journal and the New York Times.
US, Russian foreign ministers to meet as tensions escalate over Ukraine: US Secretary of State Anthony J. Blinken will meet with Russian Foreign Minister Sergey Lavrov in Geneva on Friday, as warnings escalate of an impending Russian invasion of Ukraine.
The Ukraine crisis could impact Europe's gas supply: Germany yesterday said it could halt plans for the Nord Stream 2 pipeline that will transport Russian gas to Europe if Ukraine is invaded, while Greece said it would back a strong EU response to Russian aggression.
Egyptian gas could plug the gap if Europe loses Russia as a supplier, Greece's foreign minister said — as could Cyprus and Israel. We humbly suggest that Enterprise may have pointed that out before, too.
MEANWHILE, TO OUR WEST- The UN thinks it is still "very reasonable and possible" for Libya to hold elections by June, UN special adviser on Libya Stephanie Williams told the Associated Press. The country was set in December to elect its first president since the 2011 ouster of former President Muammar Gaddafi, but elections were postponed at the request of its election body amid disputes threatening the ballot.
PSA- Get your booster if you want to visit Abu Dhabi: Anyone wanting to enter the emirate must obtain a booster if it's been more than six months since they were fully jabbed — and residents already in Abu Dhabi will need to do the same to access public spaces. The National has a good explainer and Q&A if you're heading to Abu Dhabi anytime soon and you can check out the emirate's Al Hosn app on Twitter. The Associated Press and Bloomberg also have the story.
MARKET WATCH-
Oil prices hit a fresh seven-year high yesterday — and are up another 1.6% this morning as Brent futures rose to 88.90 / bbl. That's the highest level since October 2014.
You can trace this morning's rise to an explosion yesterday that knocked out a key pipeline in the transport of oil from Iraq to Europe, Bloomberg reports, pushing prices yet higher after they passed the seven-year record during Tuesday's trading. The cause of the blast, which occurred in the Turkish stretch of the pipeline running from Iraq to the Mediterranean port of Ceyhan, is not yet known.
Making matters worse: Russia may only be able to deliver about half of the production increases agreed by OPEC+ over the next six months, Bloomberg adds, on the back of a reduction in drilling. Planned production increases by the cartel to meet the recovery in demand have fallen short of targets as several member countries struggle to up their output, meaning the market could be set to get even tighter this year.
A return to three-figure oil? Brent — which has risen almost 14% since the start of the year — could breach the USD 100 / bbl mark this year unless supply is increased, analysts told the Financial Times.
Coming up today: Time for Erdonomics-lite? The Turkish central bank looks likely to leave interest rates on hold when it meets tomorrow, after President Recep Tayyip Erdogan indicated that interest and FX rates will come down "slowly," marking a change of tone, according to Bloomberg. This comes as inflation in Turkey is expected to peak at around 40% in the coming months before dropping to about 27% by the end of the year, according to a Reuters poll, having surged to 36% in December. The country's economy is reeling from a series of unorthodox rate cuts spearheaded by Erdogan that saw the TRY lose almost half its value against the greenback last year, making it 2021's worst performing currency.
CIRCLE YOUR CALENDAR-
Taking stock of Nafeza: Lynx Strategic Business Advisors is hosting a webinar this Thursday, 20 January, at 1pm CLT that will see Customs Authority chief Elshahat Ghatwary and Misr Technology Services' Khaled Nassef discuss the progress on implementing the new digital customs system, Nafeza. The keynote speakers will also discuss their recommendations for the way forward and how to expand the application of the system. You can register for the webinar here.
The Cairo International Book Fair opens on 26 January at the Egypt International Exhibition Center. The event runs 13 days until 7 February.
Applications are open until 31 March to join the Femtech Accelerator Program run by Flat6Labs and women's healthcare firm Organon. The four-month-long virtual accelerator will support women-led digital healthcare start-ups operating in MENA to build products, test market fit and improve business models. You can register at this link.
Check out our full calendar on the web for a comprehensive listing of upcoming news events, national holidays and news triggers.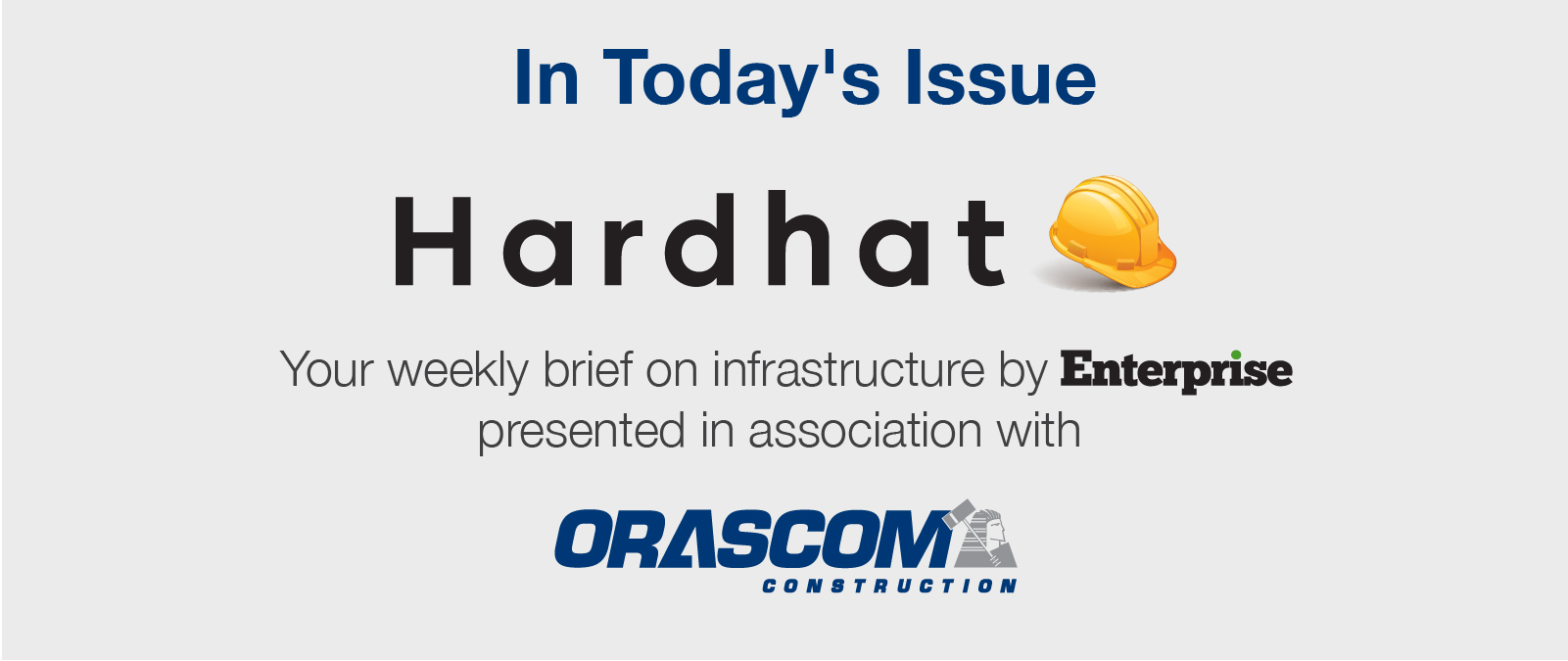 *** It's Hardhat day — your weekly briefing of all things infrastructure in Egypt: Enterprise's industry vertical focuses each Wednesday on infrastructure, covering everything from energy, water, transportation, and urban development, as well as social infrastructure such as health and education.
In today's issue: The Decent Life initiative — aka Hayah Karima — is being hailed as the biggest developmental initiative ever undertaken by Egypt. The initiative spans sectors such as infrastructure, health, education, and water, with earmarked investments around USD 45-50 bn. In today's story we detail how the initiative started, the current phase and its targets, as well as the impact the initiative has had and how it's measured.