Wednesday, 25 August 2021
THIS MORNING: Vaccinated Egyptians can travel directly to KSA + Tokyo paralympics kick off
Good morning, wonderful people, and welcome to almost-THURSDAY — and a busy news day filled with everything from the latest step in our drive to become a regional energy hub to the coming of Nafeza and backlash against new parking regulations.
THE BIG STORY ABROAD- [redacted] just got real with the delta variant, which officials confirmed earlier this week has made its appearance in Egypt. The variant is threatening exporting industries in Vietnam, Sri Lanka and Thailand, the Wall Street Journal writes — countries that had largely managed to contain the impact of covid-19 for the first 14 months of the pandemic, but which are now being hammered. Fortune is also on the Vietnam story. Japan, meanwhile, is about to tighten covid restrictions as the variant spreads there, Reuters writes.
The latest from Afghanistan: US President Joe Biden says he's sticking by his 31 August deadline to withdraw from Afghanistan (that's next week) as the United States prepares to accept some 50k refugees. US planners are preparing in case the White House decides troops should stay longer. The Taliban, meanwhile, is blocking Afghans from heading to Kabul's main airport to seek flights out.
Other stories worth knowing about this morning:
ALSO- Rolling Stones drummer Charlie Watts is dead at age 80. Rolling Stone magazine has the story.
WHAT'S HAPPENING TODAY- Foreign residents of Saudi Arabia can now take a direct flight to the kingdom after officials lifted yesterday a ban on direct entry from Egypt and 19 other destinations, according to a cabinet statement. Tourists and non-resident travellers are still not allowed into KSA, except to perform Umrah — which Saudi authorities had greenlit earlier this month for 2 mn vaccinated pilgrims.
The catch: Egyptian expats and other foreign residents travelling directly to Saudi Arabia from Egypt — with a valid residency permit — must have received a full course of a Saudi-approved jab before having returned home. Vaccinated travellers could also be asked to quarantine at home for one-week after entering the country, after which they should present a negative PCR covid-19 test, the statement said.
What vaccines does KSA recognize? The list includes Oxford / AstraZeneca, Pfizer / BioNTech, J&J, Moderna, Sinopharm and Sinovac.
*** CATCH UP QUICK with the top stories from yesterday's edition of EnterprisePM:
The Tokyo Paralympic Games hosted its opening ceremony yesterday, with the refugee team leading the procession of athletes and a lone volunteer flagbearer standing in for the Afghanistan team. The games also witnessed the launch of the Wethe15 movement, which aims to end discrimination against persons with disability — who represent 15% of the global population — in sport, the arts, and other fields. The Guardian had coverage as well as a photo gallery of the colorful and dynamic opening ceremony, which received coverage far and wide: The New York Times | BBC | Reuters.
Egypt sent 49 athletes to the games, which will run from today through 5 September. Egypt's paralympic squad will be participating in events ranging from weightlifting, swimming, and table tennis, to volleyball, Taekwondo, wheelchair fencing, badminton, and for the first time ever, Goalball. We're eyeing at least eight medals in powerlifting and are rooting for more in other sports.
Seven Egyptian athletes are in action today: Aya Ayman came in thirteenth in the Women's 50m Freestyle at at 3:20am, while Zeyad Kahil took eleventh place in the Men's 200m Freestyle at 4:00am, meaning neither athlete will make it to the finals. Ebrahim Hamadtou and Ayman Kamal will both play table tennis at the same time (but not against each other) at 6:00am, while Sameh Eid, Faiza Mahmoud and Sayed Mohamed will also play table tennis at 9:40am, 11:00am, and 12:20pm, respectively.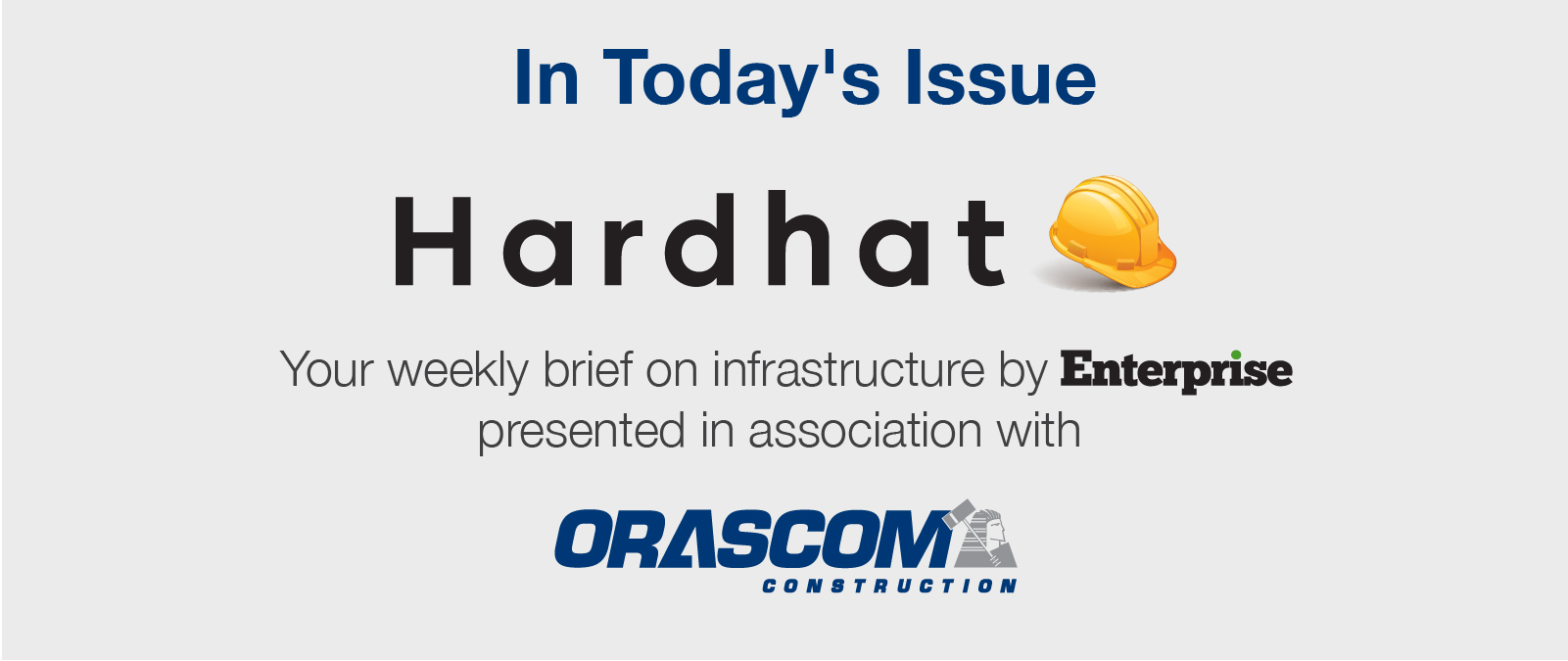 *** It's Hardhat day — your weekly briefing of all things infrastructure in Egypt: Enterprise's industry vertical focuses each Wednesday on infrastructure, covering everything from energy, water, transportation, and urban development as well as social infrastructure such as health and education.
In today's issue: Mowasalat Misr has been a key player in Egypt's mass transport since its foundation in 2016. With major investments under its belt and a planned IPO in the pipeline, we sat down with vice chairman and GM of development Mohsen Sabra to discuss how the company plans to execute the multiple transit projects it has on its plate, as well as a potential high profile merger that could go through before the end of the year.