Tuesday, 8 June 2021
THIS MORNING: Final vote on the sovereign sukuk bill today? Plus: The long road to a global tax agreement, Bezos is going to space.
Good morning, everyone, and welcome to another brisk news morning. What appears to be a continued strong rollout of our vaccination program leads today. If you're thinking long-term, suggest having a good read through our Going Green interview with French Ambassador Stéphane Romatet as well as the piece on Russia's wannabe alternative to the Suez Canal.
EDITOR'S NOTE: EnterprisePM will be taking a publication holiday this afternoon so we can attend to some housekeeping and plug away at some long-term stuff about which we're really excited. EnterpriseAM and EnterprisePM will be back in your inboxes at their customary times tomorrow.
THE BIG STORY INTERNATIONALLY- Jeff Bezos is going to space, announcing yesterday that he will be hopping aboard his company Blue Origin's first mission next month. The 20 July flight will feature an 11-minute trip to suborbital space that will reach an altitude of about 100 kms. Bids for a seat on the flight have gone as high as USD 2.8 mn. The story is everywhere in the foreign press from Bloomberg and the Associated Press to CNN, the Financial Times and CNBC.
*** CATCH UP QUICK with the top stories from yesterday's edition of EnterprisePM:
We talked to Openner's Ahmed Elsherif about what the VC firm has up its sleeve for Egypt. The VC is on the lookout for stakes in as many as 50 tech startups, with USD 5 mn earmarked for Egypt at an initial stage
UAE's Opontia will soon set up shop in Egypt and has USD 20 mn to invest. Egypt could receive some of the USD 20 mn Riyadh-based consumer holding startup Opontia has earmarked for regional acquisitions.
JUFO signals to the market that its financials are sound: Juhayna Food Industries has released a snapshot of its unaudited FY2020 earnings in a move likely meant to reassure investors after the company was placed on the EGX' 'D-list' of non-compliant companies last week for missing the 1 June deadline to report FY2020 results.
WHAT'S HAPPENING TODAY-
A delegation of 18 French companies are currently in town to meet Egyptian private sector firms and international financial institutions in an event organized by Business France. The visit wraps up tomorrow.
The long-awaited Sovereign Sukuk Act could get a final nod by the House as early as today, paving the way for the issuance of our maiden sharia-compliant bonds on local and international debt markets, Rep. Yasser Omar told Reuters.
The worst case scenario: A final vote on the bill, which earned preliminary approval from the House on Sunday, could be held later this month before the start of the new fiscal year, Omar said. It would then be handed over to the president to be signed into law. Once ratified, the executive regulations for the bill are expected to be issued within three months.
The ministry is eager to get the ball rolling, saying in a statement yesterday that it will start working on its first issuance as soon as the legislation takes effect. The exact timing and size of the planned offering remains unknown.
The bill sets a framework for regulating Egypt's sovereign sukuk issuances, including/ governing how sharia-compliant debt is securitized and traded.
Need a refresher on how sukuk work? We've got you covered.
---
Don't celebrate (or gnash your teeth over) the global corporate tax agreement just yet: There's a long way to go. An agreement by G7 nations to introduce a 15% global minimum corporate tax rate still has a "long road" ahead of it, according to experts speaking to CNBC. Finance ministers are already facing criticism that the proposal isn't ambitious enough and that more countries will need to come on board if the proposal is going to make a difference.
The critics have a point: Amazon, one of the largest companies in the world, could avoid having to pay more tax thanks to a part of the agreement that forces only companies with a 10%+ NP margin to comply, according to the Guardian. Some campaigners say that a minimum rate would have to be higher to make a difference, while others have criticized the agreement for allowing the continued existence of tax havens.
Then there's the problem of implementation: The plan, agreed in principle last weekend, only involves Canada, France, Germany, Italy, Japan, the UK, the US and the EU, and would require more countries and closer coordination to properly close tax loopholes enjoyed by multinationals.
The long road: The G7-backed agreement will need confirmation at a meeting of G20 members in July. It will then require even broader negotiations at the OECD, a process French Finance Minister Bruno le Maire said might take two to three years.
CIRCLE YOUR CALENDAR-
Inflation data for May will be released this week.
Egypt is hosting the Africa Investment Promotion Agency Network's first forum at the end of this week. The four-day event kicks off on Friday.
The Egypt Green Economy Forum takes place next Monday, 14 June.
The Central Bank of Egypt will meet Thursday, 17 June to review rates.
Check out our full calendar on the web for a comprehensive listing of upcoming news events, national holidays and news triggers.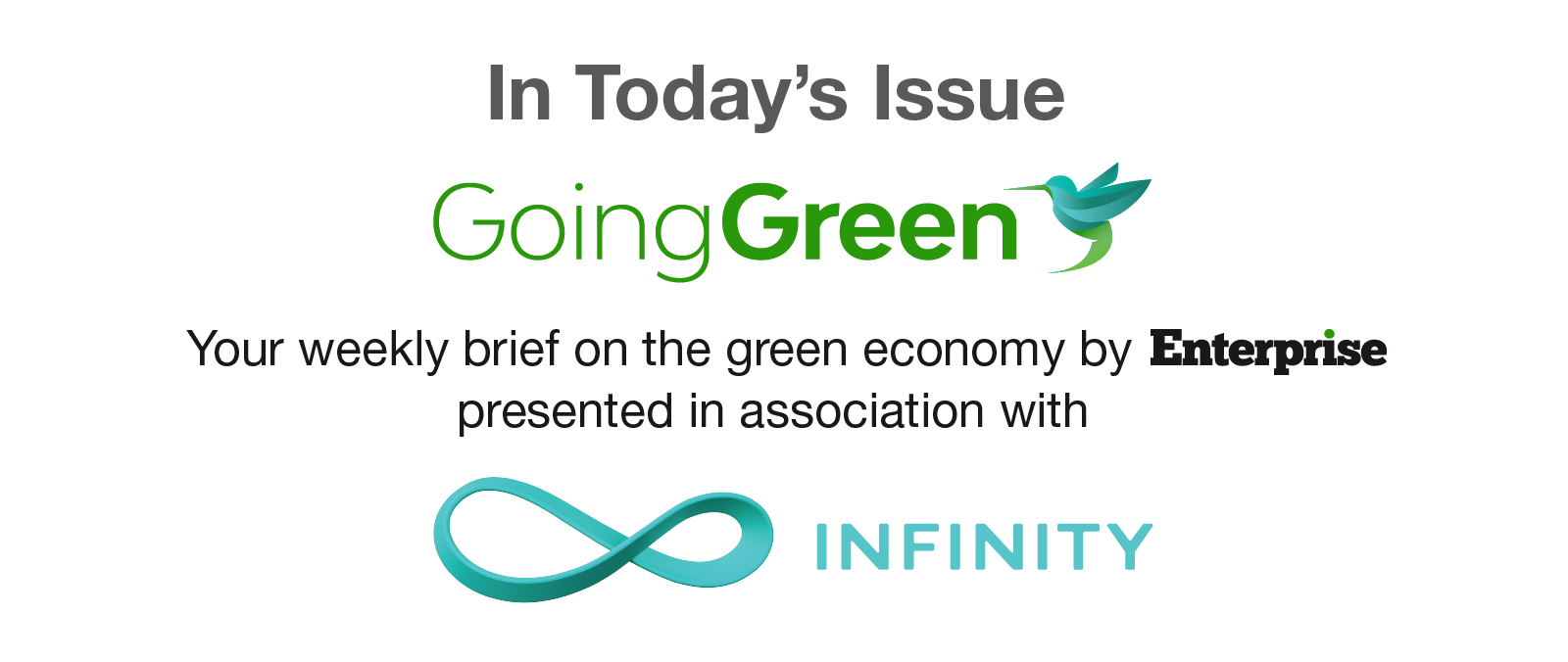 *** It's Going Green day — your weekly briefing of all things green in Egypt: Enterprise's green economy vertical focuses each Tuesday on the business of renewable energy and sustainable practices in Egypt, everything from solar and wind energy through to water, waste management, sustainable building practices and how you can make your business greener, whatever the sector.
In today's issue: We sit down with Stéphane Romatet, French ambassador to Egypt, to discuss France's support for Egypt's green energy plans. French investment in Egypt has grown from an estimated EUR 3 bn in 2017 to EUR 5 bn today. And renewables investment — currently comprising some EUR 500 mn — is becoming an increasingly important focus. Our conversation tackles France's ambitions to partner with Egypt on green hydrogen — where French companies are eyeing more renewables investment in Egypt — and the importance of resolving the feed-in tariff issue.