Monday, 17 May 2021
THIS MORNING: Where did we leave off before Eid El Fitr?
Good morning, friends. Anyone else feel like someone just used the neuralizer on us all? We hope you had a fantastic break for Eid El Fitr — and that you're looking forward to the six-week sprint until we run headlong into summer vacation season in July.
WHERE DID WE LEAVE OFF before our brains were reset by the five-day Eid vacation? Among the top stories before we went on holiday:
THE BIG STORY THIS MORNING at home and abroad is the ongoing Israeli campaign against Gaza, which overnight saw "Israel launch dozens of air strikes in Gaza … and Hamas keep up its rocket attacks on Israeli cities" as fighting spilled into a second week, Reuters, reports. We have chapter and verse in this morning's news well, below.
WATCH THIS SPACE- Chevron shut down its operations at Israel's Tamar natural gas field — which supplies Egypt with natural gas — amid the flare-up in violence, according to Reuters. It remains unclear how the shutdown could impact its business with Egypt, if at all.
Expect Bill Gates to be in the news again this week as the Microsoft founder faces a Wall Street Journal exclusive claiming "some Microsoft directors began an investigation in 2019 into a woman's allegations of a prior [redacted] relationship" with Gates. A spokesperson denies Gates stepped down from the tech giant's board in 2020 because of the matter.
Egyptians can now travel to Saudi Arabia after the kingdom removed us from the list of countries banned from visiting KSA as part of a bid to stall the spread of covid-19. Libya, Syria, Lebanon, Yemen, Iran, Turkey, Armenia, Somalia, Democratic Congo, Afghanistan, Venezuela, Belarus, and India remain on KSA's restricted travel list.
Meanwhile, hugs are allowed again in the UK as lockdown measures start easing today. The country is moving toward reopening in full next month.
SIGN OF THE TIMES- Greed is apparently good? "More than half of 100 companies with the lowest median employee wages in the S&P 500 Index boosted CEO pay by changing the rules for assessing executive performance during covid-19 pandemic." Among the offenders: sugar peddler Coca-Cola and KFC parent company Yum brands. Gordon Gekko would approve.
HAPPENING THIS WEEK-
President Abdel Fattah El Sisi will discuss "regional developments" (read: GERD and Israel-Palestine) and terrorism with French President Emmanuel Macron in Paris during a two day visit, according to an Ittihadiya statement. El Sisi landed in the French capital yesterday. The two leaders will meet during two back-to-back summits today and tomorrow in Paris — one on supporting Sudan's political transition and another on plugging African countries' post-covid financing shortfalls. El Sisi also met with Rafale jet maker Dassault CEO Eric Trappier; Egypt is reportedly purchasing 30 more fighter jets.
The Sovereign Sukuk Act is on the Senate's agenda today as it resumes its sessions after the Eid holiday, Al Shorouk reports. The act has passed the House Economic Committee and will be shipped back to the House of Representatives for a final say following the Senate's vote.
Avior Capital Markets and HC Securities are hosting a virtual conference on investing in Egyptian equities from today until Thursday, 20 May, according to a statement (pdf). Central Bank of Egypt Deputy Governor Rami Abulnaga and Sovereign Fund of Egypt CEO Ayman Soliman are expected to speak at the conference.
Renaissance Capital's annual MENA investor conference kicks off tomorrow. The event features three days of one-on-one meetings between investors and MENA companies. On the agenda tomorrow: An economic update on the region at 2pm CLT before Fawry CEO Ashraf Sabry and Taaleem Managing Director Mohamed El Rashidi join a discussion on what lies ahead for the MENA business community.
Accept WhatsApp's new policy, or leave: WhatsApp's new privacy policy came into effect yesterday, forcing users who haven't accepted the new terms to use the app with limited functionality, Facebook said in a press release. Users will continue to receive reminders of the updates for several weeks, after which the app will stop working for those who have not accepted. Facebook delayed implementing the new policy in February following widespread backlash from users who feared Facebook would start screening message content.
MARKET WATCH-
US stocks recouped on Friday some of their mid-week losses as concerns about a commodities-fueled surge in inflation abated, according to Bloomberg. The S&P 500 rose for the second day running on Friday and the tech-heavy Nasdaq began to show signs of recovery following a volatile two weeks. The S&P saw its largest single-day fall since February on Wednesday after fresh figures showed US inflation rose more than expected.
China's move to squash the metals rally may have had something to do with the Wall Street recovery: Iron ore prices in Asia plunged 10% on Friday from record highs after the Chinese government stepped up its efforts to put a damper on spiraling prices, Bloomberg reports. Tangshan, one of the centers of China's steel industry, said it could revoke licenses of businesses found to be hoarding materials or spreading rumors, after which iron prices experience their largest two-day fall since 2019.
Gasoline supply to the US East Coast returned to normal over the weekend after a cyberattack earlier this month forced the closure of the Colonial pipeline, which supplies almost a half of the East Coast's fuel, Reuters reports. The supply shortage caused by the temporary closure pushed petrol prices up, exacerbating a seasonal price increase that was already underway. The Colonial pipeline is reported to have paid some USD 5 mn in ransom to the hackers using untraceable cryptocurrency; the hackers have since claimed they're going to close up shop. The shortage prompted some particularly stupid hoarding behaviour.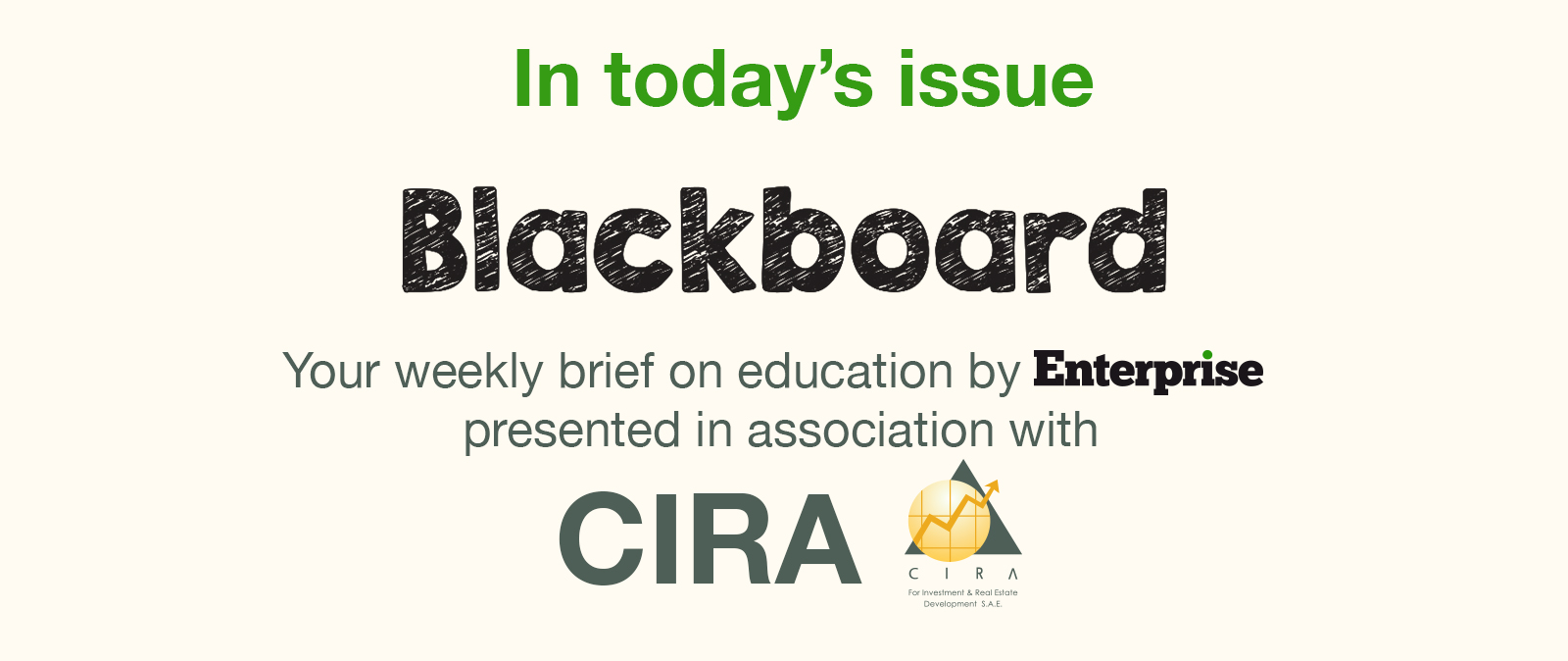 *** It's Blackboard day: We have our weekly look at the business of education in Egypt, from pre-K through the highest reaches of higher ed. Blackboard appears every Monday in Enterprise.
In today's issue: The state of play in the learn-to-code industry.