Wednesday, 24 March 2021
What we're tracking on 24 March 2021
Good morning, friends. The big question on everyone's mind this morning: Will investors step in today on the EGX to "buy the dip" after the EGX30 posted another day of losses yesterday. After spending the first quarter solidly in the green, a sharp two-day selloff has sent it down 3.5% YTD. We had chapter and verse in yesterday's EnterprisePM on what happened.
One of the smartest market analysts we know says it's not time to panic, suggesting domestic institutions will likely start picking up shares that are now very attractively priced. Still, he said, volumes could be a bit thinner in the coming weeks as we ease toward Ramadan, a time of high cash demand for the retail investors who presently account for c. 70% of daily activity on the exchange.
That process may have started yesterday, with institutional investors accounting for a bit over 33% of total trading on the EGX (up from 29%) as the bourse rallied from a sharper dip early in the session.
That seems to be the message from the regulator, too: The bourse took a tumble because retail traders were hit with margin calls yesterday (after the EGX30 slumped a sharp 2.5% on Monday and then a plunge in the EGX100 triggered a mandatory pause in trading early yesterday), member of the Financial Regulatory Authority's advisory committee Rania Yacoub told Hadith Al Kahera's Khairy Ramadan and Karima Awad. She expects institutional investors to come back into the market, giving it a chance to catch its breath and instilling a sense of long-term stability (watch, runtime: 7:45).
The EGX30 is now at its lowest level since October 2020, but up some 30% from the low it touched last March when global emerging market stocks cratered as investors pulled back in the early weeks of the pandemic.
HAPPENING NOW: Traffic in the Suez Canal is reportedly at a standstill after a "giant container ship ran aground" in the waterway yesterday morning, Bloomberg reports, citing ship brokers and mapping data. The container ship — from Taiwan's Evergreen — was still stuck in the canal at 2am CLT, ship tracking data showed, according to the business information service. Vessels traveling in both directions are waiting for the container ship to be refloated.
*** CATCH UP QUICK with the top stories from yesterday's edition of EnterprisePM:
The introverts among us are cheering: Self-checkout is coming to Egypt. Carrefour is launching an app that that will allow customers to scan items as they put them in their carts. They'll then be able to chek out and pay by scanning a QR code
PSA #1- We have another day of ugly weather ahead of us. Expect strong winds kicking up more dust and sand in the capital city causing limited visibility in some areas. Folks in Alex and elsewhere on the Mediterranean coast could see rain. Mercury levels are dropping "significantly" across the country, according to the national weather service. It's howling outside right now as we ease toward dispatch time and the mercury will peak at a high of 22°C, according to our favourite weather app.
PSA #2- You have until the end of the month to settle with the government on building code violations. Once the deadline passes, properties in violation of the building code won't be cut off from utilities, but will be included in a sweep the Local Development and Housing ministries will conduct for Cabinet to decide how to handle these cases, Local Development Ministry spokesperson Khaled Kassem told 90 Minutes' Osama Kamal. Some 88% of all violators have so far submitted their settlement requests, according to Kasem (watch, runtime: 8:05).
PSA #3- You also need to visit your local DMV before 31 March to get an RFID sticker installed in your car if you haven't already done so — or risk running afoul of the Traffic Police.
WATCH THIS SPACE- Egypt and the UK will set up a new trade finance facility designed to stimulate bilateral trade, UK Trade Commissioner for Africa Emma Wade-Smith said yesterday, according to Ahram Online. Further details to be announced in the coming week, according to Wade-Smith. Egypt and the UK had signed a new trade agreement last year with the completion of Brexit, which UK Trade Envoy to Egypt Sir Jeffery Donaldson previously said could unlock fresh British investments in Egypt.
CIRCLE YOUR CALENDAR-
The Real Gate real estate exhibition will kick off tomorrow and run until Saturday at the Egyptian International Exhibition Center.
Head to Sharm for a startup gathering: Investors, entrepreneurs and policymakers will gather in Sharm El Sheikh for the Startup Festival on 28-29 March 2021. More than 80 startups will participate in the exhibition, which will feature panel discussions and workshops. The gathering will also unveil who is taking home hardware from the "Egypt Entrepreneurship Rally Competition." The gathering is organized by the Arab Academy for Science, Technology & Maritime Transport, and companies that have graduated from AAST's supply chain and logistics as well as youth incubators have the chance to pitch their ideas to investors.
Check out our full calendar on the web for a comprehensive listing of upcoming news events, national holidays and news triggers.
---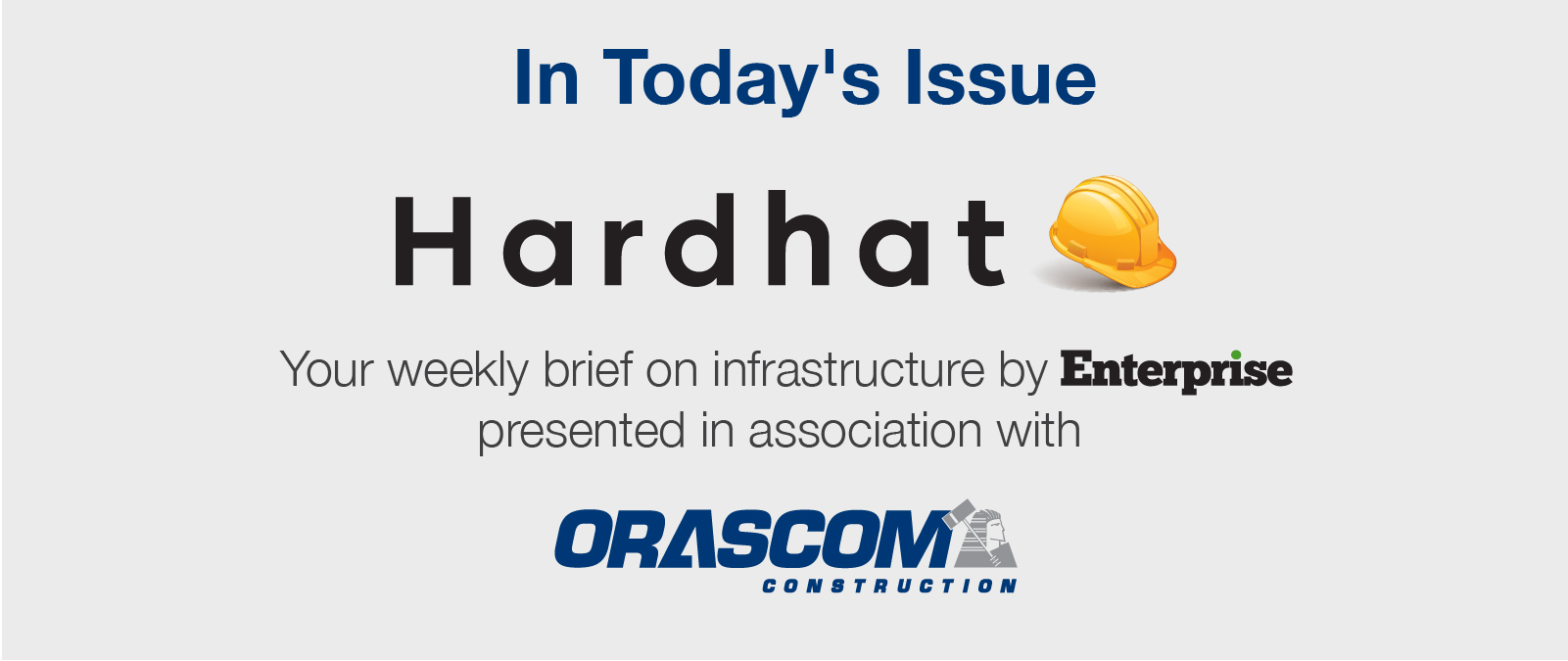 *** It's Hardhat day — your weekly briefing of all things infrastructure in Egypt: Enterprise's industry vertical focuses each Wednesday on infrastructure, covering everything from energy, water, transportation, urban development and as well as social infrastructure such as health and education.
In today's issue: We continue our startup week by looking at the emergence of tech-based companies that are solving the dysfunctions of our supply chain management, especially in light of the rising demand in online delivery. Today, we look at B2B bulk delivery platform MaxAB, and how its combination of data-driven ordering, fulfilment centers, and fintech has been helping businesses ensure efficient supply deliveries.