Wednesday, 10 February 2021
What we're tracking on 10 February 2021
Good morning, wonderful people: It's a workaday Wednesday on a workaday week, with no single story dominating the narrative here at home in business, policy or anything else, really.
The same can be said globally. Maybe it's the fact that we're basically in midwinter? (Though nobody in Egypt ought to complain — we officially have the world's nicest winter weather.)
CATCH UP QUICK– The top stories from yesterday's edition of EnterprisePM:
We're getting closer to launching our first sovereign sukuk issuance: The House Economic Committee has completed its amendments to the Sovereign Sukuk Act. The House also approved changes to the Traffic Act, under which fees up to EGP 1K will be imposed on private and public-sector vehicles, with proceeds earmarked to support the rollout of new "smart" transport systems.
Mayar Sherif has become the first Egyptian woman to tough out a victory at a main draw match in a Grand Slam. The 24-year-old tennis player was also the first in the country to qualify for the Australian Open.
Egypt has taken a step toward supporting survivors of domestic violence: Cairo University's Kasr Al Ainy Teaching Hospital rolled out the first unit to help women victims recover from both physical and psychological abuse while providing legal assistance if needed.
WHAT'S HAPPENING TODAY-
It's inflation day, with January figures due out from the Central Bank of Egypt and state census bureau Capmas later today. Average annual headline urban inflation in 4Q2020 came in at 5.2%, below the 6% lower bound of the CBE's initial target range. The CBE has set a new 7% (± 2%) target.
It's day #2 in The Donald's impeachment trial after 56 US senators voted to reject his lawyers' arguments that trying a president after he leaves office is unconstitutional, the New York Times reports. The Gray Lady suggests, however, that it seems unlikely that enough Republicans will vote to convict: Six crossed the floor to vote with the Democrats last night, but 17 need to do so to secure a conviction. Reuters also has the story.
WORTH YOUR TIME THIS MORNING- US Secretary of State Antony Blinken's interview with CNN's Wolf Blitzer on the Biden administration's foreign policy doctrine, particularly on the Middle East — even though he didn't talk about Egypt. Blinken reiterated the US' support for a two-state solution between Israel and Palestine, and said that it isn't looking to change its position on recognizing Jerusalem as Israel's capital. Washington doesn't appear to be looking to change its approach to Saudi Arabia just yet, Blinken suggested, but is ending its support for the Saudi-led military campaign in Yemen. You can watch the interview here (runtime: 3:17) or read the transcript here.
Then go watch the State Department's Christiaan James on Mideast policy — he spoke with Ahmed Moussa, of all people, last night and said Washington is committed to mediating between Egypt, Ethiopia, and Sudan on the Grand Ethiopian Renaissance Dam and is committed to cooperation with Cairo on counterterrorism. We have the full rundown in Last Night's Talk Shows, below.
Some countries may see stunted economic growth in the near term as pandemic-related border closures caused a "collapse" in skilled migrant flows, the Financial Times says, citing data from the OECD. Inward migrant flows to rich countries such as Australia — which rely on migration "to fill jobs, sustain growth in the labor force … and offset the fiscal burden of an ageing population" — dropped 30-80% y-o-y, says the OECD's Jean-Christophe Dumont. And even if the trend reverses by 2024, the IMF expects these countries' working-age population to shrink by 2-2.8%.
Peak 2021: Social justice and SPACs in one headline. A new SPAC led by former NFL superstar Colin Kaepernick is looking to invest in businesses with environmental, social, and governance impact, according to the Wall Street Journal. The company, which is looking to raise USD 287.5 mn in its IPO, ticks off pretty much all of the political wokeness boxes: Its board is mostly composed of people of color, including Black and indigenous people, and women.
Lesson #318 on How to be a [Redacted] Leader: We once had a boss who, like many drones of his era, papered his office with photocopied 'cartoons,' the largest and most prominent of which read "The beatings will continue until morale improves." KPMG's UK chief is apparently of the same school of management and has had to apologize (on email and to the FT) after telling his people to "stop moaning" and "stop playing the victim card" when they questioned him about potential cuts to pay, bonuses and pensions. Shut up and be happy you have a job — that's how to keep folks motivated in a people-based business.
PSA- It's T-4 days until Valentine's Day. We've never been fans of the Hallmark holiday, and agree with the idea that it's "only for Instagrammable moments," as one fellow anti-VDay-er tells the New York Times. And if you think we're being too harsh, might we remind you that our last Valentine's Day present was Egypt's first recorded case of covid-19?
CIRCLE YOUR CALENDAR-
A four-day forum on Libya's constitution kicked off in Hurghada yesterday, bringing together delegations from the Libyan parliament and the Supreme Council of State to agree on a timeline and arrangements for a Libyan constitutional referendum.
Egypt is hosting an arm of the World Conference on Science Engineering and Technology, which runs today and tomorrow at Luxor's Hotel Pavillon Winter.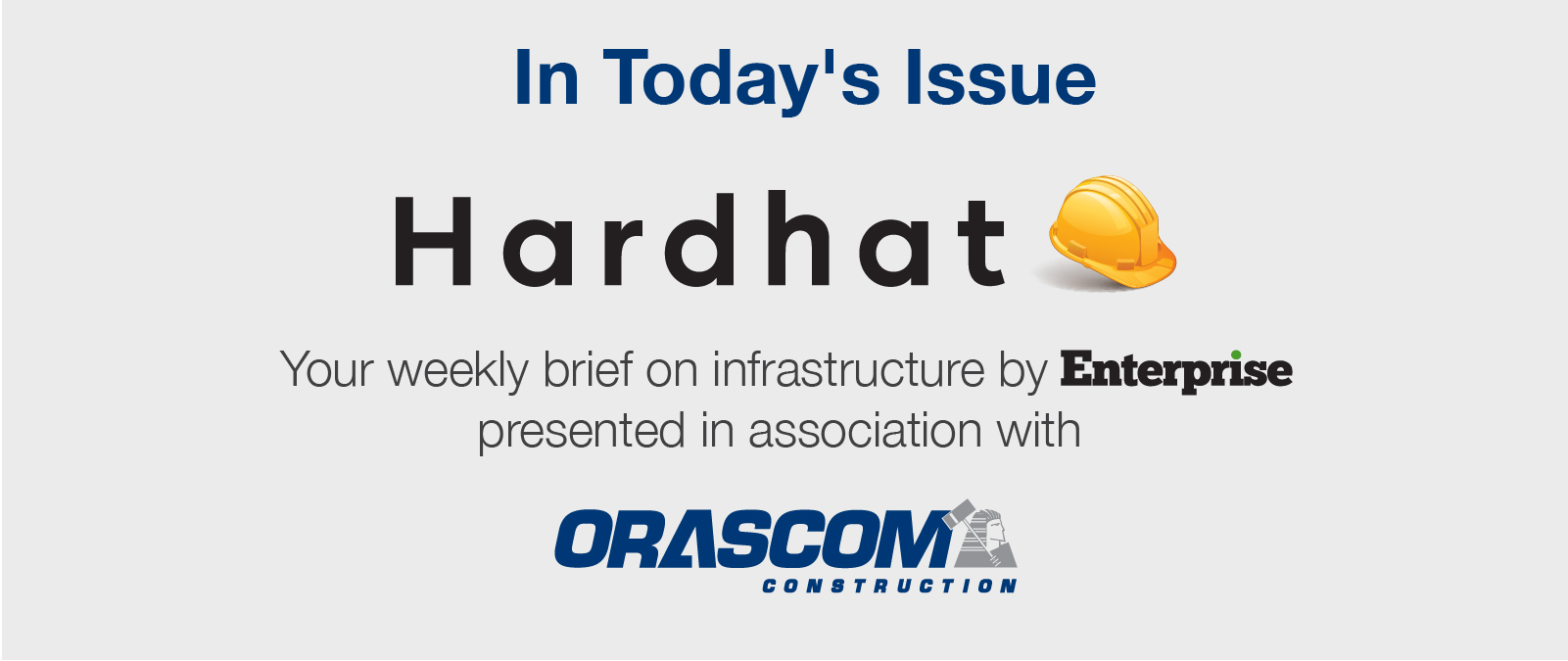 *** It's Hardhat day — your weekly briefing of all things infrastructure in Egypt: Enterprise's industry vertical focuses each Wednesday on infrastructure, covering everything from energy, water, transportation, urban development and as well as social infrastructure such as health and education.
In today's issue: Although VC funding in digital health in Egypt lagged behind the global average last year, there's a rising need for healthtech that has helped homegrown startups grow significantly since the pandemic took hold. We look at our top picks for healthtech startups to keep an eye on this year.