Wednesday, 27 January 2021
What we're tracking on 27 January 2021
Good morning, wonderful people. We made it through another workweek together — and our reward is a three-day weekend. Banks, the EGX and most private businesses are closed tomorrow. We're also off and will be back in your inboxes at 6am on Sunday.
Make it count, everyone: This is our last day off until some time around 25 April (depending on the whole "Thursday holidays" rule), when we'll observe Sinai Liberation Day in mid-Ramadan. The Holy Month is set to begin on 13 April.
Your holiday weather looks … brisk. Look for clear skies and a high of 22°C today in the capital today before the mercury plunges to 18°C and stays there until Sunday. Expect overnight lows in the single digits all weekend. The national weather service adds that we can expect high winds starting today, but they're not calling for a sand storm.
BIG NEWS AT HOME- We have the inside track on food player Galina's EGP 600 mn stake sale and plans to IPO on the EGX — and some big M&A news, including Hikma's potential acquisition of pharma major GSK's Egypt operations and the first acquisition in the education sector since the Education Ministry lifted a 20% foreign ownership cap last week.
WHAT'S HAPPENING TODAY-
The EU's envoy for the Middle East peace process, Susanna Terstal, is in Cairo today for talks with Foreign Minister Sameh Shoukry, the Foreign Ministry said in a statement yesterday. Egypt has in recent weeks sought to inject new life into the Israel-Palestine peace process, inviting the French, German and Jordanian foreign ministers to Cairo earlier this month where they agreed to push for a revival of talks. President Abdel Fattah El Sisi also made a trip to Jordan to discuss the peace process with King Abdullah II, a few day after Egyptian intelligence officials visited Ramallah for talks with the Palestinian Authority.
A virtual roundtable titled "Competitive Advantages of Sukuk" will feature a headline discussion of a successful sukuk issuance, among other topics. Among the panelists: Our friends Bahaa Alieldean, managing partner at Alieldean Weshahi & Partners and Misr Capital CEO Khalil El Bawab as well as MERIS Ratings' Amr Hassanein.
IT'S FED DAY: The Federal Open Markets Committee will announce their decision on interest rates / pandemic stimulus later today as the two-day meeting draws to a close. Expect plenty of dovish noises from Chairman Jerome Powell, whose main mission is to convince the markets that there are no plans to let the music stop.
The World Economic Forum's virtual Davos forum continues today and wraps up tomorrow. Women's empowerment was the subject of International Cooperation Minister Rania Al Mashat's address to the gathering yesterday. The minister told attendees that gender parity is at the heart of Egypt's development and reform agenda and spoke of a three-year public-private sector strategy to promote workplace equality.
The minister is also getting digital ink from Reuters, telling Patrick Werr and Aiden Lewis that affordable financing from development lenders will be used to boost the private sector, improve governance, and achieve a green recovery. "There are venues, very attractive venues, for such financing, not just for government projects but also for private sector projects," she said.
Mashat's "go green" message is getting through: The Financial Times notes that Egypt is one of a handful of EM economies that "are drawing up plans to ensure their economic recoveries are environmentally friendly."
Speaking of development finance: The UAE is on the road to becoming a member of the European Bank for Reconstruction and Development after the board of governors yesterday approved its request to become a shareholder. The country will become a full member of the bank after its membership application has been finalized, though it remains unclear how long the process will take.
Davos in the Desert (yes, we know, we're not supposed to call it that) kicks off at the Future Investment Initiative in Riyadh today. The gathering wraps up tomorrow.
Sunday is the deadline for employers and self-employed folks to file wage tax returns.
COMING SOON- A brand new building code: Officials are dotting the i's and crossing the t's on the new set of building regulations, which will soon be handed to Prime Minister Moustafa Madbouly for approval, cabinet said yesterday. The draft framework is being sent back to local governors over the next three days for a final round of consultations. The government temporarily halted construction permits last year in response to building code violations, and pledged to issue a new building code to prevent illegal construction.
*** Check out our full calendar on the web for a comprehensive listing of upcoming news events, national holidays and news triggers.
Egypt will take on defending world champions Denmark tonight at 6:30 pm CLT in the 2021 Men's Handball World Championship quarter-finals. Egypt and Qatar are the only two non-European teams that made it to the final eight. Qatar faces off against Sweden tonight at 9:30 pm CLT. The remaining two quarter-final games will be Spain vs Norway and France vs Hungary (both of which will also kick off tonight at 9:30 pm CLT).
Remember the draw against Slovenia this week that took the Pharaohs to the quarter-finals? The Slovenes are claiming they got food poisoning right before the game. A Health Ministry medical team in charge of attending to the players denied the allegations.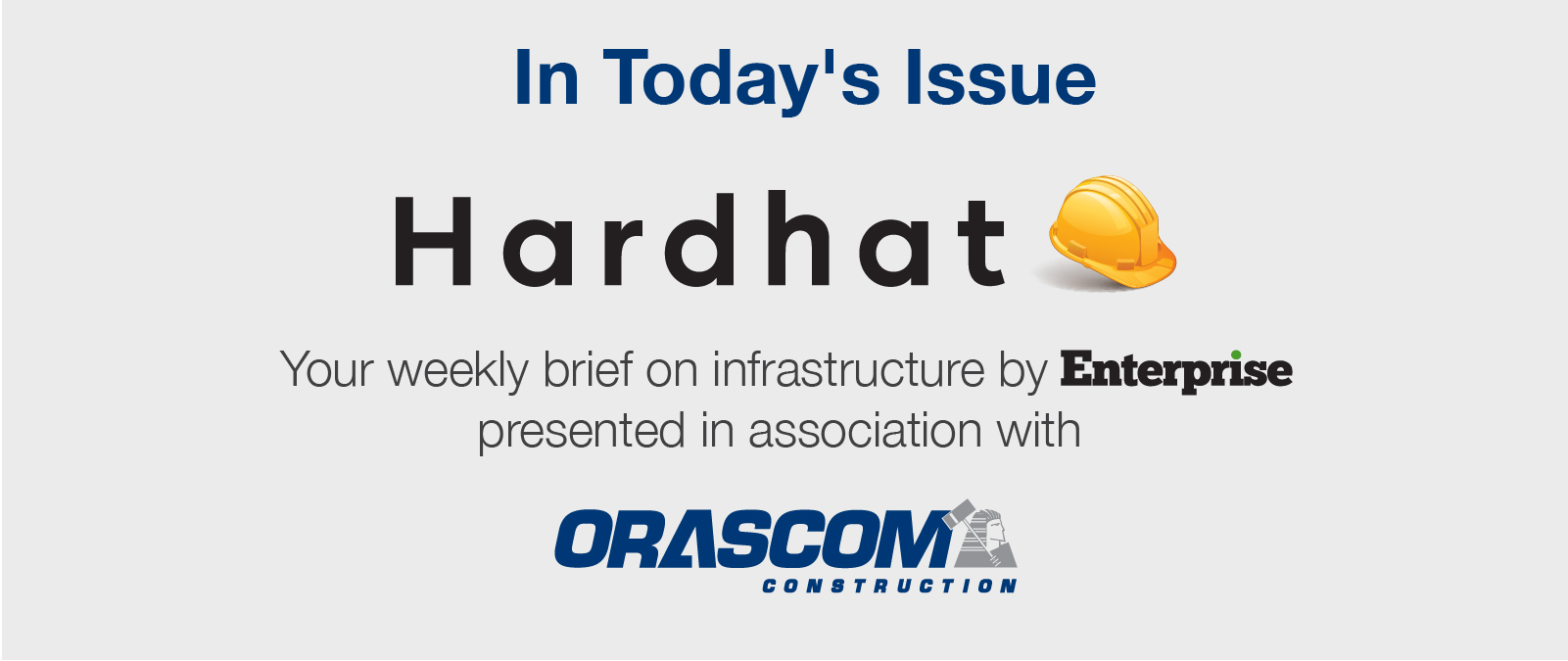 *** It's Hardhat day — your weekly briefing of all things infrastructure in Egypt: Enterprise's industry vertical focuses each Wednesday on infrastructure, covering everything from energy, water, transportation, urban development and as well as social infrastructure such as health and education.
In today's issue: Work is underway to expand Egypt's data center landscape and establish ourselves as a hub. Major developments include state-owned Telecom Egypt building the country's first hyperscale data center. But what's driving this growth? Geographic positioning, an abundance of subsea cables, surplus electricity and new data protection laws all have a role to play.