Wednesday, 6 January 2021
What we're tracking on 6 January 2021
Merry Christmas to everyone who will be celebrating today and tomorrow — we wish you a beautiful, relaxing day with family and friends.
Banks and the EGX are closing their doors tomorrow in observance of the national holiday, the Central Bank of Egypt and EGX said. We're also off tomorrow and we'll be back in your inboxes at the usual hour on Sunday.
The big news at home this morning: Qatar is, indeed, coming in from the cold under the Al-Ula accords signed yesterday. We have chapter and verse in this morning's news well, below. In the first sign that Egypt is really on board with the truce: Qatar's finance minister is reported to have quietly arrived in Cairo yesterday for the opening of the Nileside St Regis Hotel, developed by Qatari Diar.
The big news abroad: It's a big day for the US of A as votes are counted in two races in Georgia that will determine the balance of power in the Senate. Meanwhile, Agent Orange is ramping up pressure on VP Mike Pence to throw the presidential election results out when Congress meets today to certify the results of the Electoral College vote count.
It's going to be a nail-biter in Georgia: At dispatch time, the two GOP challengers leapfrogged the Dems who had been leading earlier in our shift. The New York Times says the results are so close that counting could drag on until some time later this week.
---
WEEKEND MUST READ- A compelling argument that the virus that causes covid escaped from a lab in China. Nope, we're not joining the tinfoil hat brigade on this one — it's plausible. And yes, we all need to be a bit concerned. Read the epic Lab-leak hypothesis in New York magazine.
Also epic, also a must-read: The mutated virus is a ticking time bomb by Zeynep Tufekci in The Atlantic. Ignore her at your own peril — she's been ahead of much of the scientific community in her reporting on covid-19, starting with her entirely on-point argument that masking would be the best way of slowing the spread of the bug. (Remember when the WHO told us all that masks were overkill?)
CIRCLE YOUR CALENDAR-
The government's fuel pricing committee will announce new rates when it meets on Sunday, Oil Ministry Spokesperson Hamdy Abdelaziz said earlier this week.
Inflation figures for December are due out on Sunday, 10 January.
Flights from Russia: Russian inspectors are due in Hurghada Airport again this month as they continue to probe whether security procedures can allow the return of charter flights.
Check out our full calendar on the web for a comprehensive listing of upcoming news events, national holidays and news triggers.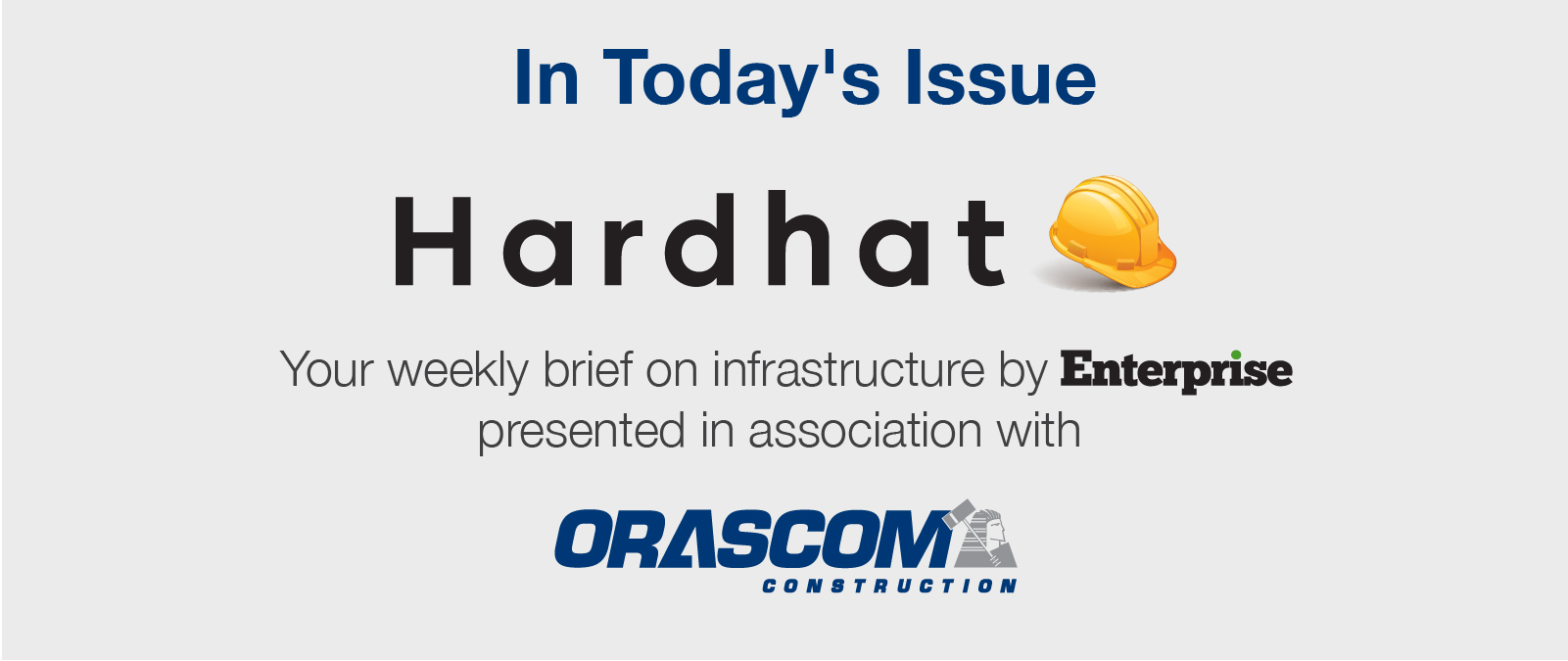 *** It's Hardhat day — your weekly briefing of all things infrastructure in Egypt: Enterprise's industry vertical focuses each Wednesday on infrastructure, covering everything from energy, water, transportation, urban development and as well as social infrastructure such as health and education.
In today's issue: Many industries in Egypt took a covid-19 hit in 2020, though the ones that digitized and diversified managed to thrive. As we kick off 2021, we look ahead to what's gearing up to be a packed year for infrastructure, and what's in store for key segments of the industry. Part two runs next week.