Monday, 30 November 2020
What we're tracking on 30 November 2020
Good morning, everyone, and welcome to the last day of November. We're simultaneously a bit freaked out that the year is ending and anxiously awaiting the end of 2020.
Thank you to each and every one of you who wrote in yesterday about our new look. We're delighted you're happy — and please let us know on editorial@enterprise.press if you run into any technical problems.
THE BIG STORY this morning here at home: We're in the middle of a second wave, but there's no need to panic. As we report below this morning, new figures suggest 2.3 mn people lost their jobs earlier this year thanks to covid (most of them in manufacturing, construction and food service), underscoring why the Madbouly government is being careful in its response this winter. The Health Ministry is on the record as saying they don't think a second lockdown is coming, and officials signaled last week that a second wave of stimulus is ready to roll. The education minister added his voice to the chorus on Last Night's Talk Shows, saying schools aren't about to be cancelled.
Final election results for Giza and 13 other governorates should be announced today. The runoffs for the rest of the country will take place on 7-8 December, and results are expected on 14 December, the day before the current crop of MPs reconvenes for its final session.
ALSO- GAFI is brokering a sit-down tomorrow between shippers and the Customs Authority after a tussle over recent regulatory changes and the Medusa 2020 military exercises kick off today, with forces from Egypt, Greece, France, Cyprus and the UAE participating.
A bit more clarity on "winter hours" for retail: Restaurants and shops will be allowed to open 10am through midnight this winter, but state-owned outlets catering to ration card owners will work 9am to 9pm, Cabinet said yesterday
REGIONALLY, that faint whiff of halitosis? It's Jared's last gasp. The Donald's son-in-law and would-be dealmaker is heading to KSA and Qatar this week to try to wrest a final diplomatic victory for Agent Orange in a trip that's getting wide play in the global press, from the WSJ to Reuters. As we said yesterday, we don't expect a breakthrough: MbS will bring Qatar back in from the cold and / or recognize Israel when Joe Biden is firmly in the White House.
Keep your eye on: The OPEC+ alliance is expected to press pause on its planned supply hike as it begins a two-meeting today to nail down its production quota for the coming months, CNBC reports.
AROUND THE WORLD- The Wall Street Journal has the rundown on who it thinks Biden is about to appoint to run his economic team and the EU is getting read to pitch Biden on a post-Trump alliance centered on tech, covid-19 and countering the influence of China.
IT'S A BIG LOSS FOR ESG activists– Swiss voters failed yesterday to pass a referendum that would have held companies headquartered there "legally liable for whatever environment wreckage and human rights abuses [that] occur as a result of their operations, no matter where" in the world they take place. Fortune has the rundown on what the Responsible Business Initiative proposed.
WE HAVE HIT PEAK 2020 FINANCE- Boutique investment bank Perella Weinberg is closing in on a merger with banking tycoon's Spac. But Enterprise, what's a Spac? We've got you covered.
MARKET WATCH- Investment banks are going long on EM in 2021: Vaccine hopes, ultra-low interest rates and a post-Trump future are fuelling a rally in emerging markets that has some investment banks to predict a so-called "goldilocks" year in 2021, Bloomberg reports. The gathering tailwinds are positioning the MSCI gauge of EM stocks to have its best month since March 2016 in November while currencies are on track for their strongest month since January 2019 and bonds have erased their year-to-date losses. The surge in inflows has Goldman Sachs, JPMorgan and UBS bullish on an economic recovery in the emerging world next year, while a Deutsche Bank analyst is calling 2021 a goldilocks (a.k.a. not too hot, not too cold) year for the asset class.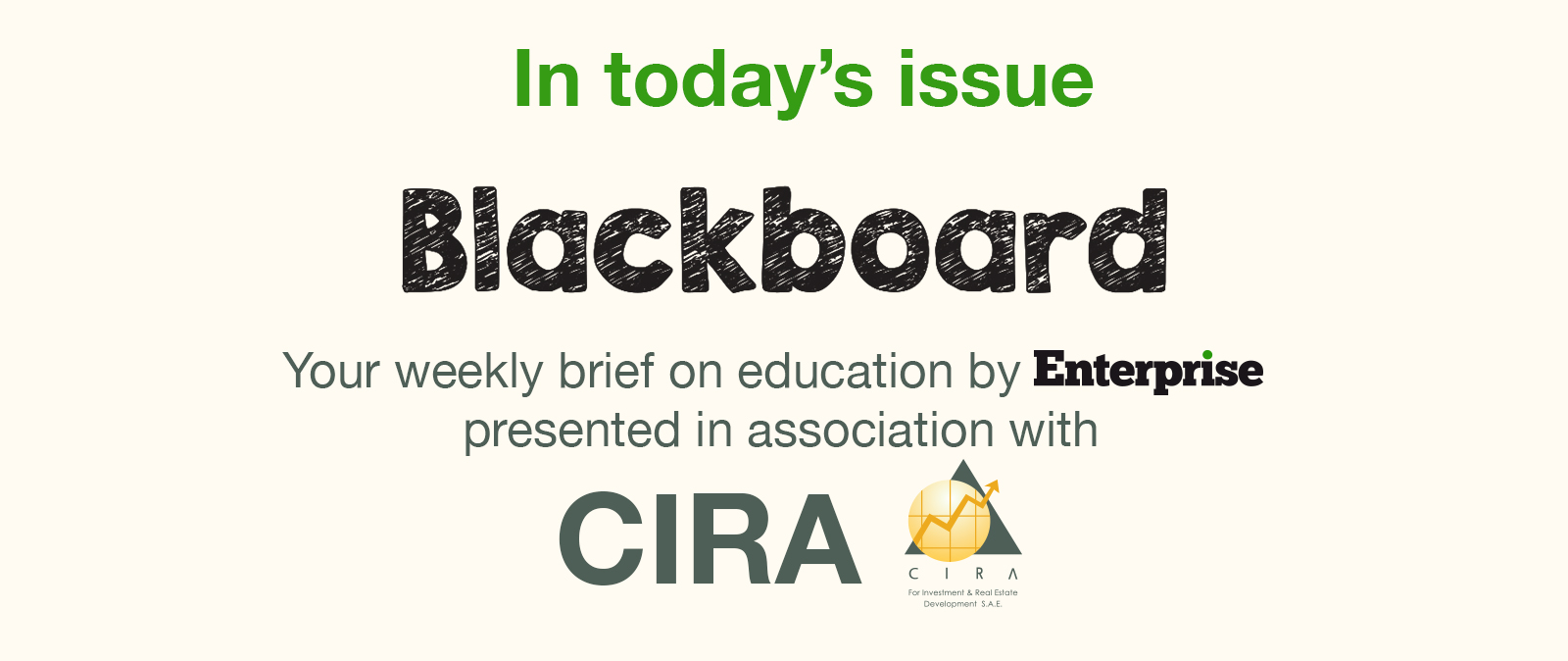 *** It's Blackboard day: We have our weekly look at the business of education in Egypt, from pre-K through the highest reaches of higher ed.
In today's issue: Education franchising has the potential to spur Egypt's drive to internationalize its education system, but so far its growth has been slow. Today, we look at the regulatory hurdles that may be preventing it from being widely adopted, and what can be done to give it a push in the right direction.