Wednesday, 11 November 2020
What we're tracking on 11 November 2020
Good morning, friends. 'Twas the morning before Interest Rate Day, and all anybody could talk about was … covid. That's right, folks — it's starting to dawn on the maskless hordes surrounding us that the Madbouly government just might have a reason to hammer us all about mask-wearing ahead of a second wave of covid-19.
There is no shortage of covid meds, the government said yesterday, and the Health Ministry was all over the airwaves last night talking about one aspect of the pandemic or another. The Education Ministry, meanwhile, won't rule out shutting down physical classrooms if things get bad, but emphasized that it's ready to support full online learning. We have more in Last Night's Talk Shows, below.
The Central Bank of Egypt's Monetary Policy Committee will meet tomorrow to review interest rates. The consensus among analysts we polled earlier this week is that rates will remain unchanged with an eye on the second wave of covid-19 infections and an uncertain global political climate. Bloomberg reports that with October inflation numbers coming in yesterday as expected, "real-interest rates and covid-19" could be the "key factors" when the MPC meets tomorrow.
We'd be surprised if there was a rate cut. After all, corporations tend not to take on significant long-term debt at the end of fiscal years, and demand for corporate credit is already depressed thanks to corona. We suspect MPC will wait for the year-end meeting to pull the trigger, preferring instead to remain really, really attractive as a carry trade play in the meantime.
A World Bank delegation is in town for 10 days for talks with the Madbouly government, the International Cooperation Ministry said in a statement. The delegation kicked off its visit yesterday with the launch of a detailed report on the Egyptian economy, which we dissect in full in this morning's Speed Round, below.
President Abdel Fattah El Sisi is in Athens to discuss energy and investment ties with Greek Prime Minister Kiriyakos Mitsutakis and the country's energy minister, an Ittihadiya statement said.
Renaissance Capital's virtual conference on the 2021 outlook for emerging and frontier markets continues today and wraps on Friday. The conference includes macro updates on key countries and regions, as well as panel discussions on sectors in specific countries. Look for a panel discussion on Egypt's fintech space with Fawry CEO Ashraf Sabry, Ebtikar CEO Ayman El Dessouky, Actis Partner Hossam Abou Moussa, and e-Finance subsidiary Khales CEO Moataz El Sayed. Tap / click here to stream the public sessions.
Are emerging markets looking at currency and FDI comebacks thanks to the end of the Trump era? A change in administration in the US is expected to be a boon for emerging markets, particularly with the anticipated reversal of Donald Trump's aggressive trade policies, which hit EMs and saw foreign direct investment (FDI) flowing into the US and strengthening the USD, Renaissance Capital Chief Economist Charles Robertson said at the conference yesterday. A split Senate would also be particularly good news for EMs "as it implies more emphasis on monetary stimulus" and a weak USD would drive investors on a yield hunt that will take them to EMs, Robertson said. A weaker USD also "suggests investors may move up the risk curve, rotating out of Asia towards cheaper currencies in Latin America and EMEA."
---
The Health Ministry reported 232 new covid-19 infections yesterday, up from 221 the day before. Egypt has now disclosed a total of 109,654 confirmed cases of covid-19. The ministry also reported 14 new deaths, bringing the country's total death toll to 6,394. We now have a total of 100,540 confirmed cases that have fully recovered.
There is no shortage of meds used to treat the disease caused by covid-19, Cabinet said in a statement yesterday in response to rumors online claiming the recent uptick in cases is depleting supplies. The government's strategic reserves of the meds is "safe and sound" and are made available wherever necessary, the statement said.
The Health Ministry's covid-19 testing labs are internationally certified as being up to global standards for PCR testing after earning their accreditation through the Egyptian Accreditation Council (EGAC), Health Minister Hala Zayed said, according to a statement.
The US authorized the emergency use of the Eli Lilly covid-19 antibody med for people aged 12 and above with mild or moderate symptoms, according to the Associated Press. While the med is still being tested, experts hope it might lessen hospitalizations by helping the immune system fight the virus.
On the heels of Pfizer's breakthrough, Russia says it will register a third covid-19 vaccine, CNBC reports. Russia was the first country to register and approve a vaccine, Sputnik V, in August, before signing off on the peptide-based EpiVacCorona in October. It has not announced a timeframe for when its third vaccine will receive regulatory approval.
PSA- How excited should you be about the Pfizer vaccine? Very, argues Andy Slavitt, the former healthcare lead for the Obama administration, who spoke with a bunch of really smart people to ask just this question. It's all on this awesome Twitter thread.
The US election / Pfizer equity rally fizzled out yesterday as the economic consequences of the current covid surge overtook Monday's optimism that a vaccine would quickly return us to normalcy. The S&P 500 fell back from Monday's record high as tech stocks continued to come back down to earth. The Nasdaq fell for the second consecutive day, hitting intraday lows of 2.7% as investors looked ahead to a post-pandemic future less reliant on Zoom.
The US smashed its previous record when it reported a stunning 143k cases on Monday, causing analysts to reconsider whether the market had jumped the gun on an imminent recovery from the virus. "You still have a tremendous amount of uncertainty out there, and while equities may continue to climb a wall of worry, the stock market is still subject to the rules of gravity," Jonathan Boyar, managing director at Boyar Value Group, told Bloomberg.
Futures: The picture was mixed at the time of dispatch, with European stocks projected to open in the red and US stocks to see early gains.
---
Good morning, iSheep — did you enjoy last night's event? Apple unveiled three new Macs powered for the first time by a chip of its own design during a virtual event yesterday (watch, runtime: 48;59). The Arm-based M1 chip promises substantial battery life and speed advantages over the Intel chips that have powered Macs for 15 years now. Apple unveiled a 13" MacBook Pro, an Air and a desktop-bound Mac Mini, and you can find all of the specs here. Pre-orders opened last night for delivery starting next week (not in Egypt, taban). Dive deeper with the Verge if you're so inclined.
What the new Macs don't have: Integrated modems that allow them to connect to the outside world via LTE. Also: No touch screen, and the physical design of each of the three devices is unchanged (so far as we can see) from the current Intel generation.
Wait — the "I'm a PC guy is back" to talk about the M1 chip.
MacOS Big Sur will roll out on Thursday, featuring new design language and the ability to run iOS and iPadOS apps on your (M1) Macs and speed and security boosts for everybody else.
Meanwhile, reviews of the iPhone 12 Mini and iPhone 12 Pro Max are out, and Apple's two most hotly-anticipated smartphones of the year are generally being (very) well-received. Dieter Bohn and Nilay Patel from the Verge have got you covered, as does John Gruber over on Daring Fireball.
---
SIGN OF THE TIMES- The guy who made a USD 2.6 bn profit with a ballsy corona trade is back, and he's betting against US corporate credit this time around. Pershing Square's Bill Ackman told a Financial Times conference yesterday that markets are being really complacent about what the coronavirus means for corporations.
Covid has claimed the life of long-time Palestinian negotiator Saeb Erakat, Reuters reports. Egypt's Foreign Ministry expressed "sadness and deep sorrow" in a statement.
TRUMP NON-TRANSITION- Republicans are closing ranks around Agent Orange and refusing to concede the election to Joe Biden. Senior Republicans are standing by The Donald, giving credence to his allegations of electoral fraud and supporting the plethora of lawsuits filed to challenge Joe Biden's victory. Attorney-General William Barr has authorized the Justice Department to begin investigations into the president's claims, while Secretary of State Mike Pompeo and Kentucky Senator Lindsay Graham joined Mitch McConnell in expressing support for the president's refusal to concede the election (Bloomberg | WSJ | FT).
Biden has responded to the president's recalcitrance terming it "embarrassing," while pledging to continue preparations for entering the White House in January irrespective of the legal challenges (Washington Post | Bloomberg | FT).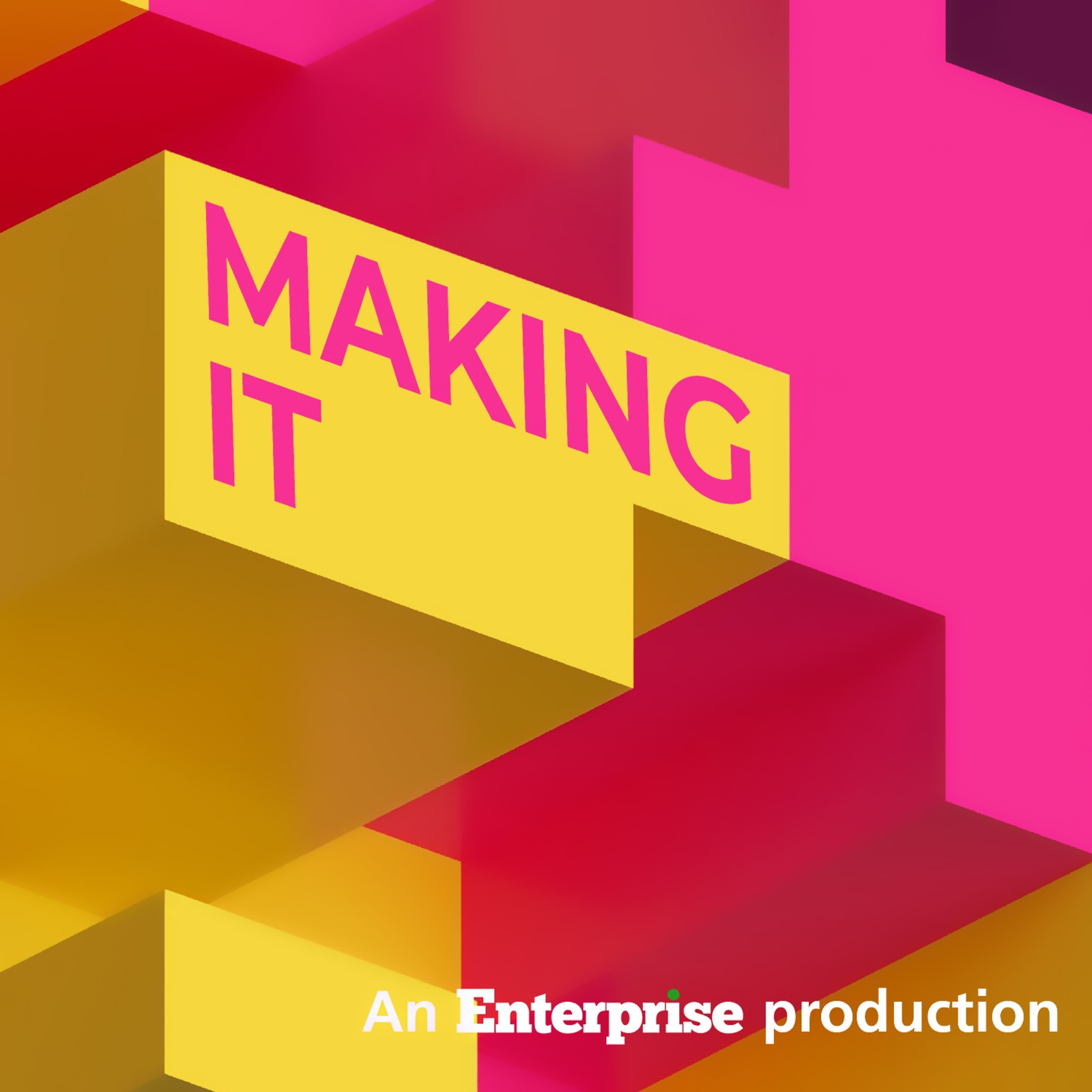 Taking on a USD 48 bn industry: MagicCube cofounders Nancy Zayed and Hisham Shawki developed a software replacement for costly hardware security components found in the point of sale machines we all use every day — and could offer massive boost for policymakers looking to get more people to participate in the formal economy, a strategy that attracted investments from Visa and CIB's VC arm CVentures.
You already have a podcast player on your iPhone and you can listen to Making It on our Website | Apple Podcasts | Google Podcasts | Anghami | Omny. We're also available on Spotify, but only for non-MENA accounts.
Our next episode of Making It is out tomorrow, and you can get early access if you're subscribed.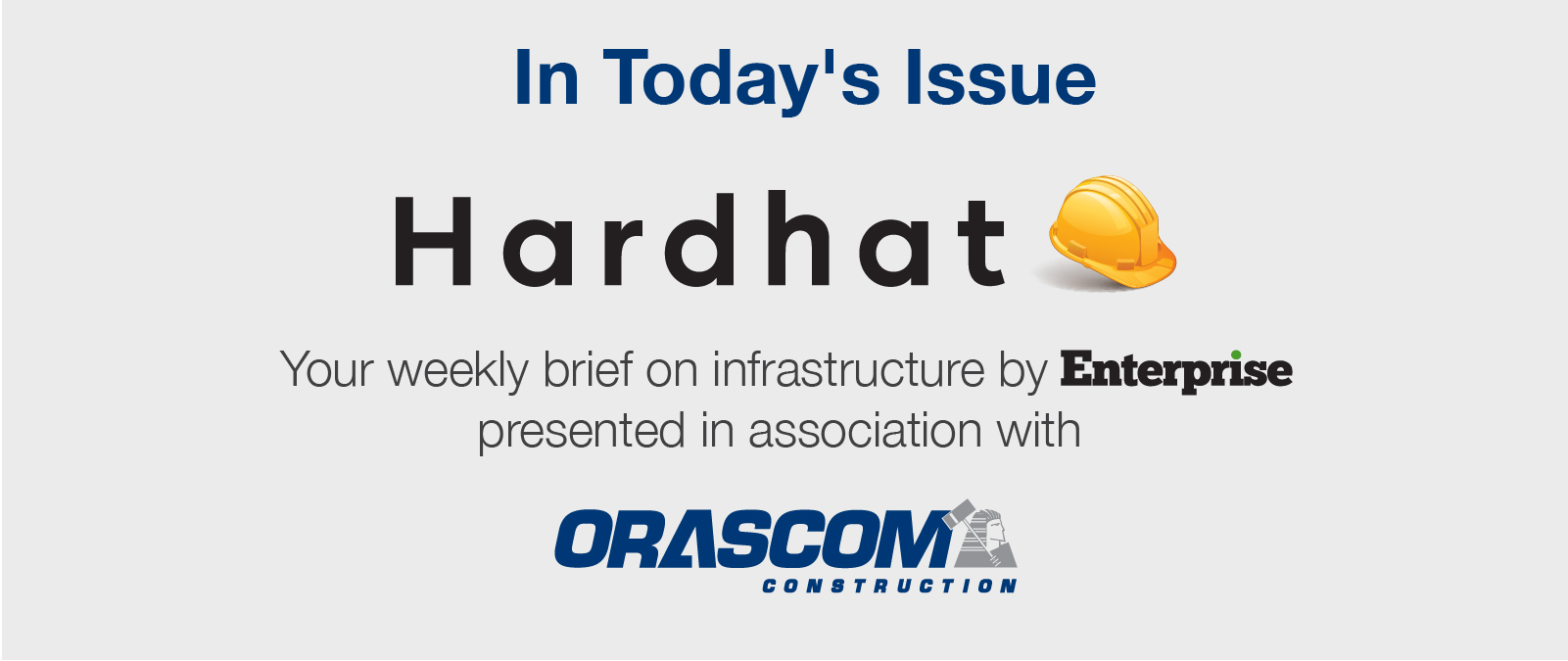 *** It's Hardhat day — your weekly briefing of all things infrastructure in Egypt: Enterprise's industry vertical focuses each Wednesday on infrastructure, covering everything from energy, water, transportation, urban development and as well as social infrastructure such as health and education.
In today's issue: As Egypt expands its green infrastructure, including by relying on green bonds to finance projects in clean transportation, renewable energy, pollution prevention and waste management, energy efficiency, and water and wastewater management, we take a look at Egypt's carbon emissions and the country's most polluting industries.