Monday, 26 October 2020
Institutional investors, research houses hold the line on CIB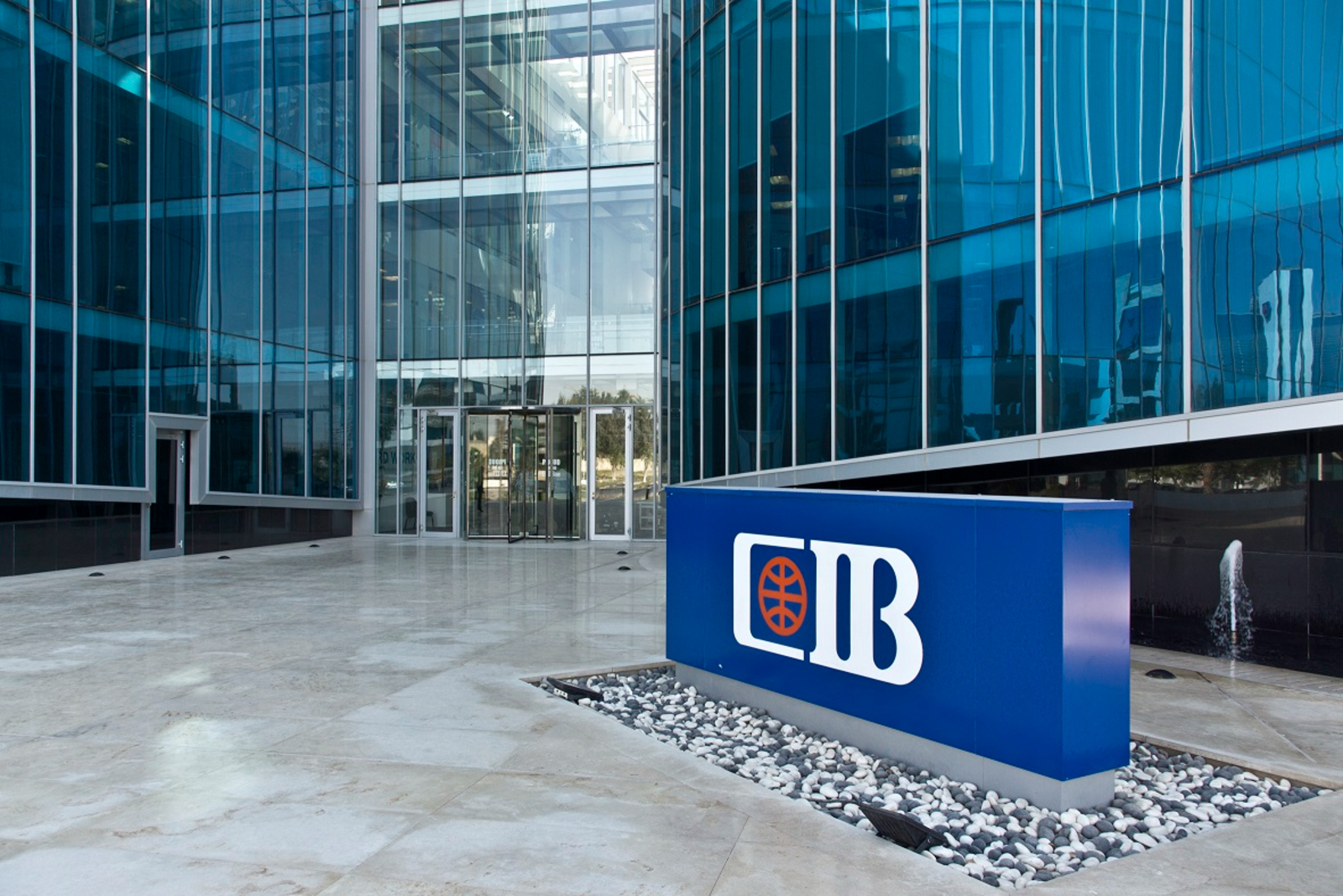 Institutional investors, research houses hold the line on CIB amid selling pressure from retail investors following Ezz Al Arab's resignation. Four research houses have affirmed their ratings on CIB after Hisham Ezz Al Arab stepped down on Friday as chairman and managing director following a probe by the Central Bank of Egypt. Selling yesterday appeared largely confined to retail investors, a veteran market watcher suggests.
CIB shares fell as much as 10% at the start of the session before recovering ground, closing the day down 6.9%. The bank's EGX-listed shares had been suspended from trading by the Financial Regulatory Authority on Thursday. Trading of global depositary receipts on the London Stock Exchange had continued on both Thursday and Friday. From Wednesday's close of USD 4.23, the GDRs fell to USD 3.50 at the closing bell on Thursday and hit an intraday low of USD 1.77 on Friday before surging to end the week at USD 4.00 on unprecedentedly high volumes, according to LSE market data.
Four research houses have reaffirmed their ratings on CIB since a call on Friday night between CEO and Managing Director Hussein Abaza and more than 600 members of the investment community including fund and portfolio managers as well as research analysts. HSBC, Arqaam Capital and Arab African have all maintained "buy" ratings while our friends at Pharos are equal weight on CIB.
HSBC believes that "the market has overreacted to the sudden news of the chairman's departure" and "continues to view CIB as a financially sound bank." The central bank audit will likely lead to higher compliance and internal control costs in the medium term, analyst Aybek Islamov wrote, leaving his target price for CIB unchanged at EGP 86 per share, implying more than 40% upside to yesterday's close.
Pharos' Dalia Bonna advised clients yesterday that there was "no need to panic" and that Ezz Al Arab's departure was "not a disaster," while Prime Holdings Head of Research Amr Elalfy said in a note that investors "should not push the panic button indiscriminately." Prime's Shihab Helmy suggested that the impact on EGX-listed bank shares would likely be transient.
Shuaa Capital "doesn't expect this event to actually blow out of proportion," said analyst Aarthi Chandrasekaran in an interview with Bloomberg TV, adding that "investors, from now, will look forward to the complete audit report, which is still pending from the Central Bank of Egypt. But the way the news came out — the way it was handled the first two days — was a disappointment to the investor community."
Other research heavyweights have yet to weigh in, including EFG Hermes, Goldman Sachs and JPMorgan, which a veteran market watcher suggested yesterday suggests that they don't believe they need to update their models or change their recommendations on the share in the wake of Ezz Al Arab's departure.
Selling pressure yesterday appeared to come largely from retail investors, the market veteran told us, calling the trades "small blocks" and suggesting that "institutional investors are sanguine about what's happening — look for bargain hunters to enter the market on Monday. Sentiment on CIB is that it's a strong bank and investors know and trust [CEO Hussein] Abaza." Prime's Elalfy agrees, telling Bloomberg he sees CIB shares "finding support around EGP 60 driven by institutional buyers 'opting to get in at a 10% discount to [last] Wednesday's price.'"
The drama at CIB was on nighttime talk show host Amr Adib's mind yesterday. The host of El Hekaya expressed dismay at how the story unfolded, particularly as domestic shareholders and foreign investors alike were left in the dark on the details of the regulatory probe that led to Chairman Hisham Ezz Al Arab's resignation (watch, runtime: 6:39). Nonetheless, Adib stressed that he isn't losing a wink of sleep over the bank's future, pointing to the institution's strong fundamentals and investor confidence in the bank's track record (watch, runtime: 1:47). Blom Bank Managing Director Mohamed Fathallah said much of the same, telling Adib that the bank's shares would have fared worse on the EGX yesterday if it weren't for its fundamentals (watch, runtime: 2:49).
Background: Hisham Ezz Al Arab stepped down last week after the central bank said it found "gross violations" of banking regulations during an audit of the bank. Ezz Al Arab has been succeeded by former regulator, consultant and entrepreneur Sherif Samy as the bank's non-executive chairman, while Abaza becomes both CEO and managing director. The CBE has long sought to convince banks to separate the officers of chairman and managing director, saying best practice is to have non-executive chairs responsible for governance and oversight while managing directors run and build banks.