Wednesday, 11 March 2020
What we're tracking on 11 March 2020
PSA- Schools are off tomorrow, but not because of El Corona: Schools and universities are off nationwide on Thursday after the national weather service forecast that sandstorms and heavy rains accompanied by thunder and lightning are expected to hit the country, the cabinet announced in a statement. Showers are expected to continue through the weekend.
GOOD NEWS OF THE DAY #1: Nearly half Egypt's covid-19 cases have recovered: Twenty-six of Egypt's 59 confirmed covid-19 cases appear to have recovered, turning out negative tests after receiving medical care, the Health Ministry announced yesterday. Meanwhile, 48 foreign tourists held in quarantine from a Nile cruise boat in Luxor were released and travelled back to their countries yesterday after testing negative for the virus, while another 35 have been cleared for travel today, it added. Egypt reported no new cases yesterday.
GOOD NEWS OF THE DAY #2: There was actually some green on trading screens yesterday. The EGX30 is back out of bear territory after the index finished yesterday's session up 2%. Trading was moderately heavy at EGP 774 mn (30% above the trailing 90-day average) as investors seemed to buy the dip after a torrid sell-off on on Monday that saw stocks plunge more than 7%. Index heavyweight CIB closed more than 3% in the green.
Don't expect a return to normalcy just yet: Asian stocks were mixed and US equity futures were all at least 2% in the red at the time of dispatch, signalling another turbulent day on Wall Street.
Sporting events on hold: The Sports Ministry is putting on hold all sports events and "youth gatherings" after the government suspended large public gatherings earlier this week to curb the growing number of infections, the cabinet announced yesterday.
AmCham has postponed its monthly luncheon due to take place this Thursday as a precautionary measure against the covid-19 outbreak.
Schools have not been cancelled for the rest of the year, the Education Ministry said yesterday, and if classes were to be suspended, students will have to finish their coursework from home. A cabinet spokesman hit the airwaves last night to underscore that while the government is closely monitoring the situation, suggestions classes were being cancelled are just rumours.
The effects of covid-19 on Egypt's tourism industry is leading the conversation in the foreign press this morning: Pieces in the New York Times and AFP ask what we can expect the impact on Egypt's tourism industry to be and whether enough is being done to contain the health risk in the face of promoting Egypt as a tourist destination. Meanwhile, the Associated Press talks to a Florida family who were among those quarantined on the Nile cruise ship in Luxor over the weekend.
Tourism companies told to monitor symptoms: The Egyptian Travel Agents Association is also taking measures of its own and has required its members to report tourists that show any symptoms of rising fever, the local press reports.
In miscellaneous Egypt-related covid-19 news:
---
The one thing we're reading on covid-19 this morning: Top coronavirus doctor in Wuhan says high blood pressure is major death risk in Bloomberg, which is full of sensible advice and findings.
Google is aggressively cleaning up coronavirus misinformation on its platforms: Google has altered what appears when users search something related to the virus, now showing an "SOS Alert," with news from mainstream publications followed by information from the US Centers for Disease Control and Prevention and the World Health Organization, according to Bloomberg. YouTube has also had a covid-19 facelift with videos claiming to prevent the virus and ads discussing the virus both banned, while instead governments and NGOs have been given free ad space on the video service.
Investors still demanding higher yields at CBE bond auction: The Central Bank of Egypt (CBE) sold less than a third of its bond offering in yesterday's auction amid pressure from investors for higher yields. Official data shows that investors bought EGP 2.28 bn worth of five-year and 10-year treasury bonds out of the EGP 7.5 bn on offer. Demand for the 10-year tranche was particularly poor, with investors snapping up just EGP 77 mn of the EGP 3.5 bn offering after the central bank accepted yield of 14.033%, almost 60 bps beneath the rate targeted by investors. The EGP 4 bn five-year tranche was undersubscribed by almost half, with the CBE selling EGP 2.2 bn at a 14.458% yield, against the 14.591% sought by investors.
---
US stocks bounce back after madness of 'Black Monday': US stocks staged a recovery yesterday after suffering the worst sell-off since the 2008 financial crash. All three major indices staged a late rally on news that President Trump is considering a multi-bn payroll tax cut in response to covid-19 and as traders regained their buy-the-dip mentality.
European equities didn't fare as well, with all indices finishing in the red, albeit to a far lesser extent than they did on Monday.
Oil prices staged a slight recovery yesterday following Monday's Saddam levels of carnage: US crude rose 10.4% to USD 34.36/bbl and Brent crude was up 8.3% to USD 37.22/bbl.
This probably isn't going to become a trend: Saudi Arabia doubled down on its mission to upend the oil markets yesterday, signalling that it is quite happy to shred its budget targets if it means one-upping Russia and the US in the oil trade. Saudi Aramco announced that it would increase production to a record 12.3 mn bbl/d, placing further pressure on a market already suffering a demand slump and teetering on the news that Riyadh would slash prices to lows not seen in 20 years. Bloomberg has more.
Russia signalled a comparatively concessionary tone, reportedly refusing to rule out further OPEC talks, according to CNBC.
---
Biden takes a huge step towards the Democratic nomination: Democratic presidential candidate Joe Biden looks increasingly likely to claim the Democratic nomination after winning big in yesterday's round of primaries. The former vice president as expected won the southern states of Missouri and Mississippi but crucially also took Michigan, a state that rival candidate Bernie Sanders was pinning his hopes on winning. The states of Washington and North Dakota were leaning towards Sanders at the time of dispatch and Idaho looked to be going to Biden. The New York Times and Washington Post have live updates on the results as they come in.
Are securities analysts a thing of the past? Heightened regulation, automation and the rise of index funds paint a grim picture for the continued viability of the profession but a Financial Times video (watch, runtime: 3:08) suggests that humans won't lose their place at the table anytime soon. Much like any profession, failure to adapt to a changing market will be costly, but the need for people to interpret the numbers behind investments remains very clear. While hiring for securities analysts in the US and UK is falling, demand for CFA certification is steady and even rising among Asian countries.
---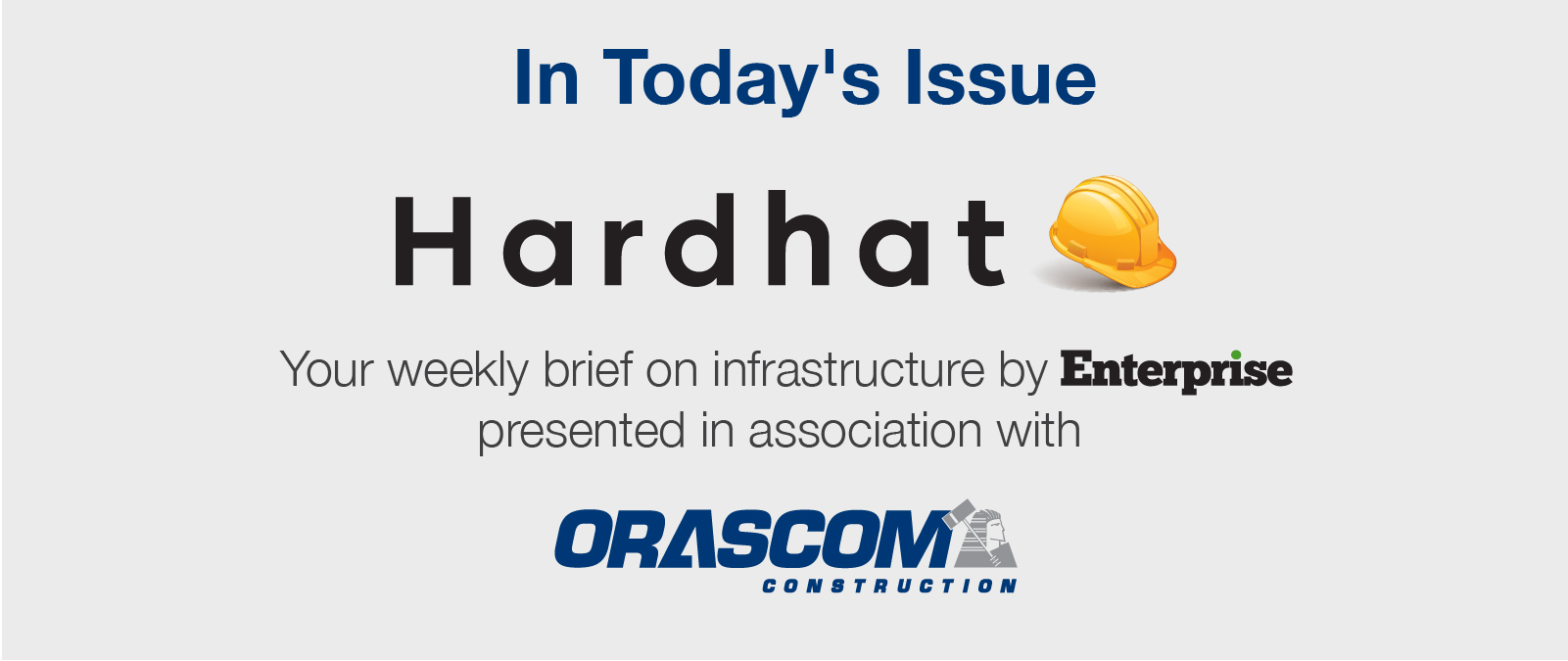 *** It's Hardhat day — your weekly briefing of all things infrastructure in Egypt: Enterprise's industry vertical focuses each Wednesday on infrastructure, covering everything from energy, water, transportation, urban development and even social infrastructure such as health and education.
In today's issue: We shine a spotlight on Fitch Solution's BMI Research report on Egypt's electricity sector which forecasts robust growth over the next nine years.