Wednesday, 5 February 2020
What we're tracking on 5 February 2020
We have lots of M&A stories for you this morning and the first PMI reading of the new decade is in (and it isn't pretty): Non-oil business activity fell to three-year lows in January on falling output and weak demand.
The UAE didn't do much better, seeing its PMI enter contraction territory for the first time since 2009. Bloomberg has more on that.
We have chapter and verse on all of this in this morning's Speed Round, below.
News triggers to keep your eye on over the coming weeks:
Inflation figures will be published next Monday, 10 February;
The Egypt Petroleum Show runs 11-13 February;
The CBE will meet on Thursday, 20 February to discuss interest rates.
---
*** For our email subscribers: Our subject lines are back to normal for the next week. We dropped detailed teasers in December in favour of "Your morning briefing" as we fought the algorithms that determine whether we wind up in your inbox or not. We miss them (and, apparently, so do you), so we're trying them out again and we'll see what the data says next week.
*** Did you miss the results of our 2020 Enterprise Reader Poll? Check it out here.
---
The Kauffman Fellows are coming to Cairo this month: The global VC group will be in town for a series of networking events taking place on 13-15 February. The visit will kick off with an evening at the pyramids co-hosted by EFG Hermes, Swvl, Marakez and Vezeeta that will bring together a number of local and regional investors, businesspeople and media figures. AI startup and recent Making It guests Elves will then host a BBQ on 14 February featuring a handful of local startups, before AmCham and Endeavour organize a breakfast on the final day of the visit.
---
Hong Kong has reported its first death from China's coronavirus, meaning the total deaths now stand at nearly 500 and the number of confirmed cases at over 20k. Hong Kong is now set to close some of its busiest checkpoints with mainland China, the Wall Street Journal reports.
The WHO is still urging people not to panic, noting that the virus has not yet shown much mutation or qualified as a pandemic (meaning its raging on two continents), the organization said at a briefing in Geneva.
---
Across the Atlantic: 24 hours late and after a genuinely confusing day, early results from the Iowa caucuses show Pete Buttigieg in the lead, narrowly ahead of Bernie Sanders. Elizabeth Warren and Joe Biden trail, but round out the top four. Head over to the New York Times or Politico to follow the numbers as they come in.
The final arguments in President Donald Trump's impeachment trial took place on the US Senate floor yesterday. Pundits expect The Donald to be acquitted in a vote today. At dispatch time, Trump had made no mention of impeachment as he was delivering his annual state of the union speech touting his economic "wins" — Reuters and the NY Times have wall-to-wall coverage.
In other international miscellany: There's optimism about Libyan peace talks in Geneva and Sudan is willing to work toward normalized relations with Israel, the country's military leader told Israeli PM Benjamin Netanyahu in Khartoum.
We have lots of global auto news coming in this morning:
The UK has a plan to ban the sale of all polluting cars by 2035, but the auto industry has deemed it unworkable. (Financial Times)
Uber is looking at "radical" new financial innovation to become profitable, examining different ways of using and scaling a driverless car model. (Financial Times)
As more companies begin to develop flying cars, safety concerns are at the forefront of the discussion. Porsche, Toyota, and Hyundai partnering up with aircraft manufacturers.(Wall Street Journal)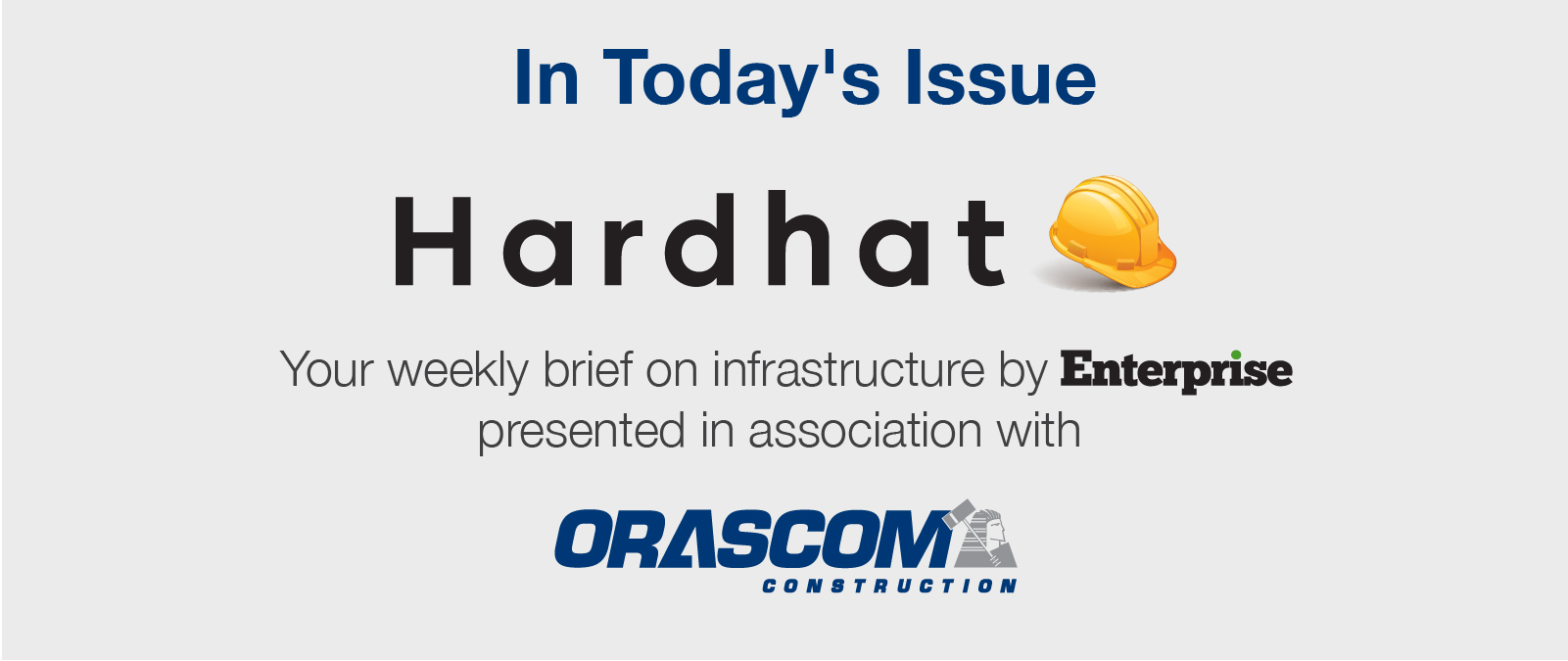 It's Hardhat day — your weekly briefing of all things infrastructure in Egypt: Enterprise's industry vertical focuses each Wednesday on infrastructure, covering everything from energy, water, transportation, urban development and even social infrastructure such as health and education.
In today's issue: Hardhat looks at infrastructure bonds: what they are, and why the government is increasingly seeing them as a tool to fund its pipeline of infrastructure projects.