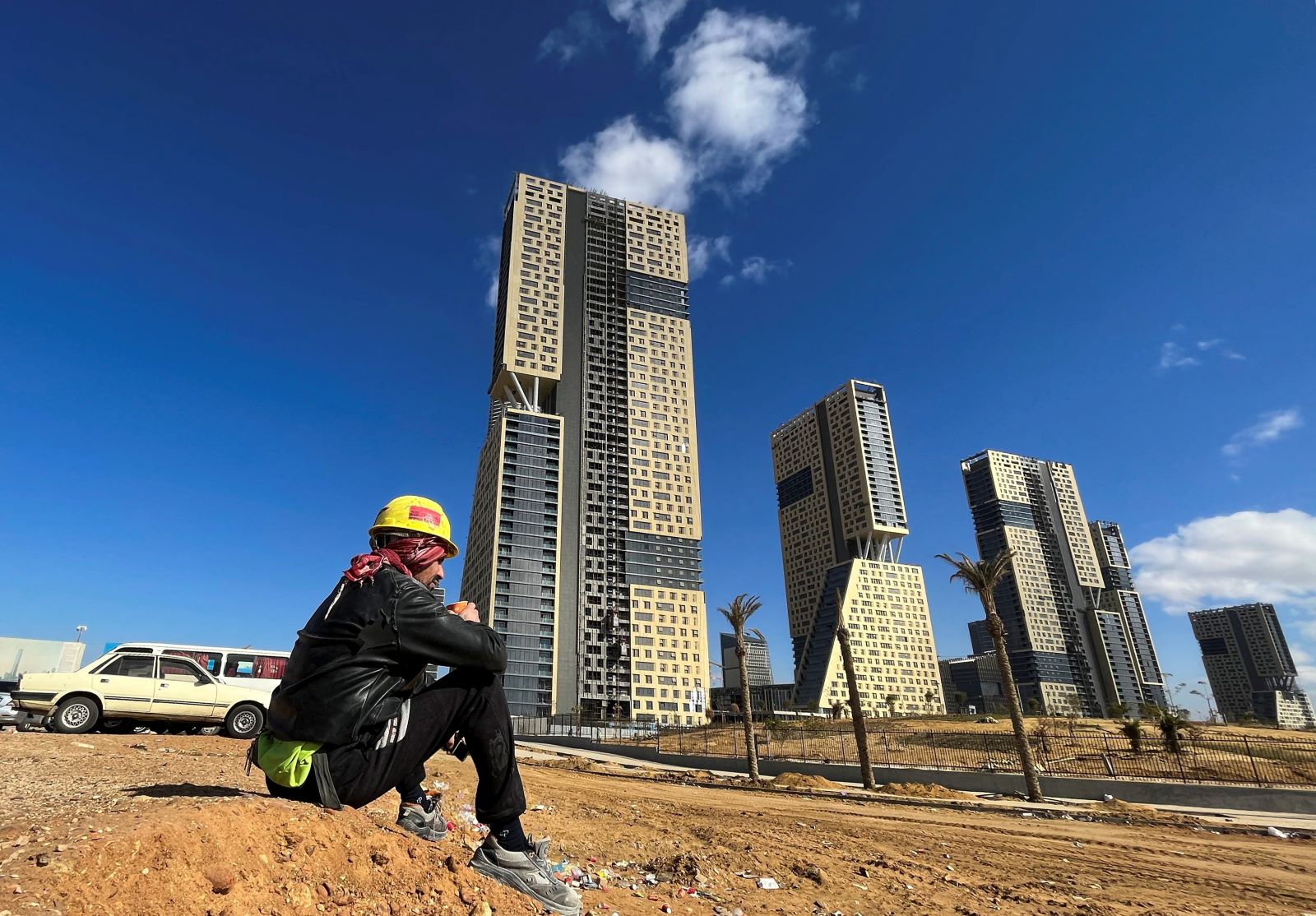 Will new amendments to the Contractors Compensation Act be enough to help builders out of a bind? Late last year, President Abdel Fattah El Sisi ratified amendments to the Contractors Compensation Act that allow builders who have suffered losses on state projects due to macroeconomic headwinds to receive compensation from the government. Although industry insiders have spoken favorably of the bill, which — along with a new set of regulations — is expected to help draw in some much needed liquidity into the sector, it's still unclear whether the bill will be a panacea for contractors struggling to keep up with rising costs.
A multi-pronged crisis has been brewing: The high cost of raw materials, previous import restrictions, EGP devaluation, and limited financing options have hammered the industry in recent months, head of the Egyptian Federation of Construction and Building Contractors Mohamed Sami Saad explained.
Contractors could see some EGP 40 bn in compensation: Given that the current headwinds are larger than those faced back in 2017 — when the government first introduced the act, which ultimately disbursed some EGP 20 bn in compensation — the upcoming round of compensation is expected to be double that figure, Saad explained. The bigger volume of government-led infrastructure projects in recent years — and their larger price tags — is another factor that is expected to drive up how much compensation will be dished out this time around.
There's some concern among industry players we spoke to about how and when companies will be compensated. The Housing Ministry committee processing compensation claims needs to calculate compensation based on real average market prices of building materials, rather than the prices cited in statistics agency CAPMAS' monthly bulletin, which tends to underestimate these materials' prices, suggests Daker Abdellah, a federation board member.
The repayment schedule is also a concern: The Housing Ministry committee is currently in the process of combing through compensation claims to come up with payment estimates, but it's unclear how long this process will take. Issuing payments to companies as soon as possible should be the committee's primary objective, federation board member Mohamed Abdel Raouf told us. These timelines are a major sticking point for many contractors who have begun work on their contracts yet are reeling under the pressure of delayed payments.
The sooner compensation is doled out, the better: The longer it takes for companies to receive their payment the likelihood that problems with financing banks, suppliers and subcontractors will rise, Saad says. Even paying out a portion of the compensation companies are owed would be an effective measure to reduce some of their losses, Abdellah explained.
The amendments offer protections that could ease some of these concerns: Amendments to the contractors compensation law could bring some guarantees to companies working on projects that take less than six months to implement and will ensure that these firms receive financial compensation, Saad explained. The updated law will also ensure that projects affected by fluctuating building material prices during construction will be appropriately compensated for the increase in cost.
And it'll likely apply for years to come: Unlike its original 2017 form, the amended law sets no timeframe for how long these new rules will be applicable, meaning that this compensation scheme will legally cover companies against macroeconomic turbulence down the line.
But there are still some changes to the law contractors would like to see: Contractors are willing to overlook compensation delays but want to introduce a clause to the new law stipulating that only companies with active contracts are eligible for compensation, Abdellah explained. The problem here is that many companies for whom work has long been suspended due to late payments and FX shortages have not seen their contracts renewed and could be at risk of being excluded from the compensation scheme.
A moratorium on late fees could also offer a big hand: Given the pressures contractors are currently facing, the government should also put late fees on pause for contractors working on national projects, Abdellah explained. Reimbursements are unlikely to cover the price difference in raw materials dues and the price tag of fines accrued by these companies for construction delays, Abdellah says. Many projects require imported building materials that are not locally available, but the recent FX shortage meant there's not much these companies can do to speed up their construction timelines, Abdellah explained. The new law, in its current form, likely won't be enough to cover contractors' losses, he added.
Extensions on e-payments would be helpful: Extending the cycle for electronic payments to run on a 50-day cycle, instead of its current 30-day cycle, could also give contractors a major break, a source who spoke to us on the condition of anonymity said. Companies are on a monthly cycle for repaying loans, paying salaries and keeping up with operating expenses, so making e-payments fall out of sync with these commitments would make matters easier for companies, the source explained.
New pricing schemes for existing projects undergoing construction: According to many of the sources we spoke to, the astronomical increase in construction costs in recent years requires projects still under construction be re-priced. Projects need to be entirely reevaluated to find local alternatives for construction materials instead of relying on foreign models, Abdellah said.
Bringing in a new government entity could help drive down costs: Instead of government agencies relying on big budget consulting firms, a new authority tasked with setting rules and regulations for the construction of government buildings could be formed, Abdellah said.
Construction on national projects is on pause: All building and contracting work on national projects has recently been suspended, our insider source explained. The construction pause has been billed as late fees and therefore nullifies some companies' ability to collect compensation.
The upcoming year will likely prove even more difficult for contractors: The government announced last week that spending on new national projects will be put on hold as the government restricts spending on all but essential ministries. The decision has contractors concerned about the limited prospects of making up for losses sustained in 2022, in the coming year, according to Abdel Raouf.
---
Your top infrastructure stories for the week: