Monday, 20 March 2023
THIS MORNING: Gov't could offload 10% of TE this week, according to local media
Good morning, friends. The usual pre-Ramadan acceleration of news continues this morning, so let's jump straight in:
THE BIG STORY HERE AT HOME: Privatization, privatization and still more privatization, as this morning's tl;dr stack (above) suggests.
ABROAD: Will concerted action by a group of central banks and UBS' move to acquire Credit Suisse calm global markets?
HERE AT HOME- Gov't could offload 10% of TE this week: The Madbouly government will finalize the sale of a 10% stake in national telecoms provider Telecom Egypt (TE) to a Gulf investor this week, Al Borsa reports, citing as its source an unnamed Finance Ministry official. Transaction managers CI Capital and Al Ahly Pharos are awaiting final approvals to transfer the shares to the buyer, the source said. The Finance Ministry said earlier this month that it's looking to sell shares in the company after Reuters reported the state was offloading 10% to investors. Hapi Journal then reported that the government could close the sale before Ramadan, citing anonymous sources.
Mobile plans could get pricier: The National Telecommunications Regulatory Authority (NTRA) will soon unveil its decision to allow telecom providers to raise their prices or keep them unchanged, unnamed sources reportedly told Al Borsa. Telecom service prices have remained unchanged since 2017 and providers have been calling for a chance to hike their prices.
WATCH THIS SPACE- GAFI wants to hand out 1k golden licenses over the next two years and is set to launch a roadshow during 1H 2023 to drum up foreign direct investment, Al Borsa quotes GAFI head Hossam Heiba as saying.
REFRESHER- Golden licenses are fast-tracked, single-approval licenses for industrial and infrastructure projects in sectors that are deemed to be of developmental priority. These licenses — the first of which was awarded in December — have been awarded to 13 companies so far. Read more about them in our explainer here.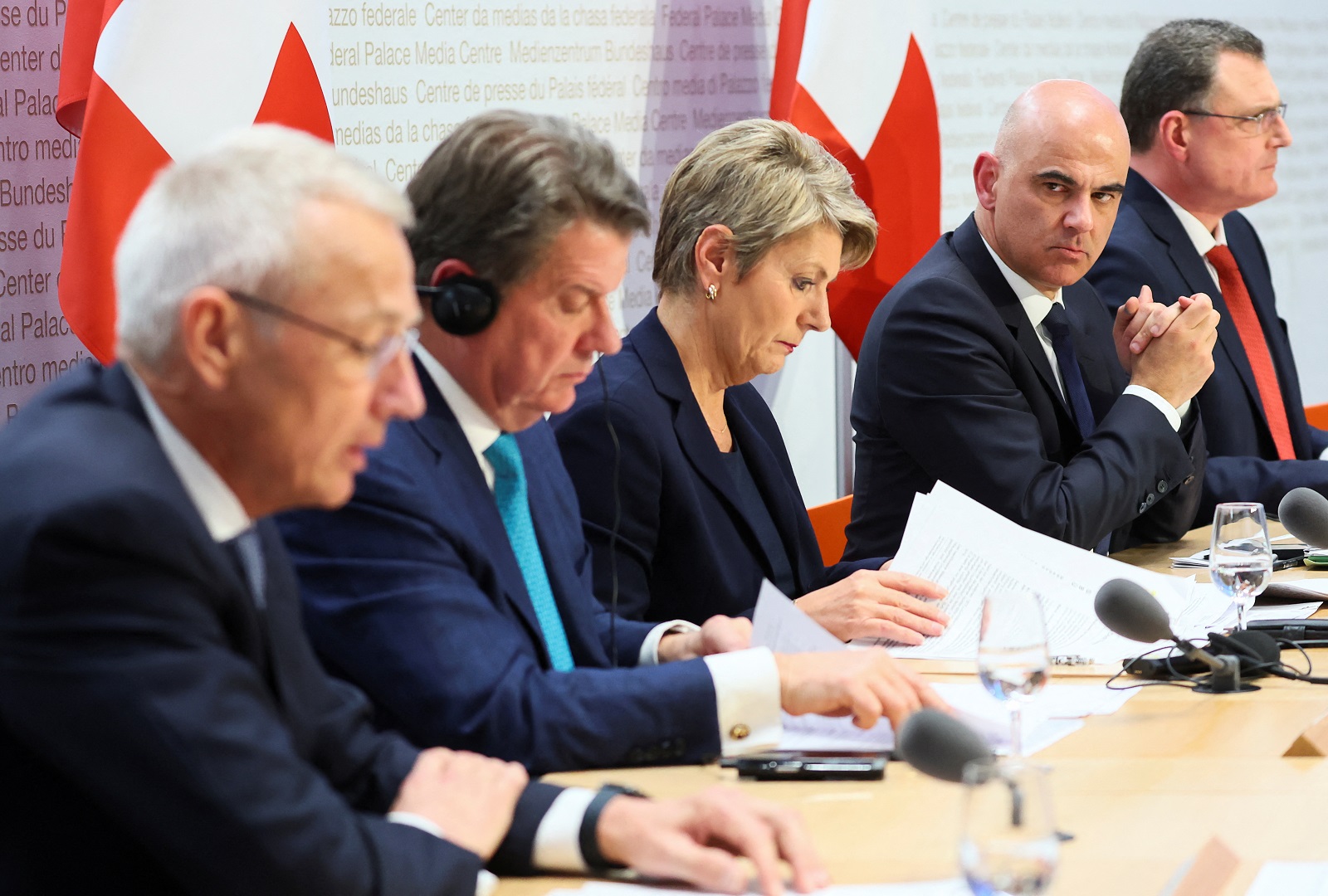 THE BIG STORY ABROAD-
Banking crisis averted? UBS will acquire embattled competitor Credit Suisse after high-stakes talks with Swiss regulators over the weekend aimed at averting the meltdown of the country's second-largest bank. The Swiss banking giant agreed to acquire the lender for USD 3.3 bn in return for receiving up to CHF 100 bn in liquidity from the Swiss central bank. Credit Suisse, a systemically important bank, was left on the verge of collapse last week after the banking crisis in the US triggered a run on deposits and a steep share sell-off. The Swiss central bank handed it an emergency USD 54 bn loan last Wednesday which failed to stem the bleeding.
As part of a coordinated bid to calm markets, the US Federal Reserve and five other major central banks have opened daily swap lines to supply USD to global financial markets — an emergency measure last put in place during the 2020 covid-19 market collapse. The Fed has also ramped up lending to troubled US banks over the past week, handing over USD 300 mn to help stabilize the banking system.
WHAT TO WATCH FOR- Market watchers are now turning to the Fed's interest rate decision on Wednesday. Also under the microscope: How bondholders react to the wipeout of Credit Suisse's contingent convertibles, and how US banks fare in the coming weeks, Bloomberg has more.
REAX- The market is in wait-and-see mode: Stock futures in the US and Europe are made light gains, the USD index is treading water, and oil futures are up around 0.4%. Asian shares, meanwhile, are broadly in the red.
The news is getting coverage from: Financial Times | Reuters | AP | Bloomberg | CNBC | BBC | Wall Street Journal.
MEANWHILE- China continues to push on the diplomatic front:
"Russia is open to the political and diplomatic resolution of the Ukraine crisis," Russian President Vladimir Putin wrote in an article published in a Chinese newspaper ahead of talks with Chinese President Xi Jinping in Moscow.
Iranian President Ebrahim Raisi has been invited to visit Riyadh, Iranian state media reported yesterday. The two sides earlier this month agreed to restore diplomatic ties in a China-brokered agreement.
HAPPENING TODAY-
The Finance Ministry's two-day Public-Private Partnerships MENA Forum concludes at the Nile Ritz-Carlton.
Another US official is in town: It's Assistant Secretary of State for Near Eastern Affairs Barbara Leaf's final day in Egypt. Leaf is in Egypt as part of a regional tour that will see her travel to Lebanon and Tunisia.
ON THE AGENDA IN THE HOUSE- The House of Representatives has a busy day ahead as it continues to catch up after a three-week break that ended yesterday.
The Industry Committee will be joined by Trade and Industry Minister Ahmed Samir to discuss the government's strategy to increase industrial exports.
The Tourism Committee will look into requests to raise the price of museum tickets.
The Health Committee will review the performance of public hospitals and medical centers.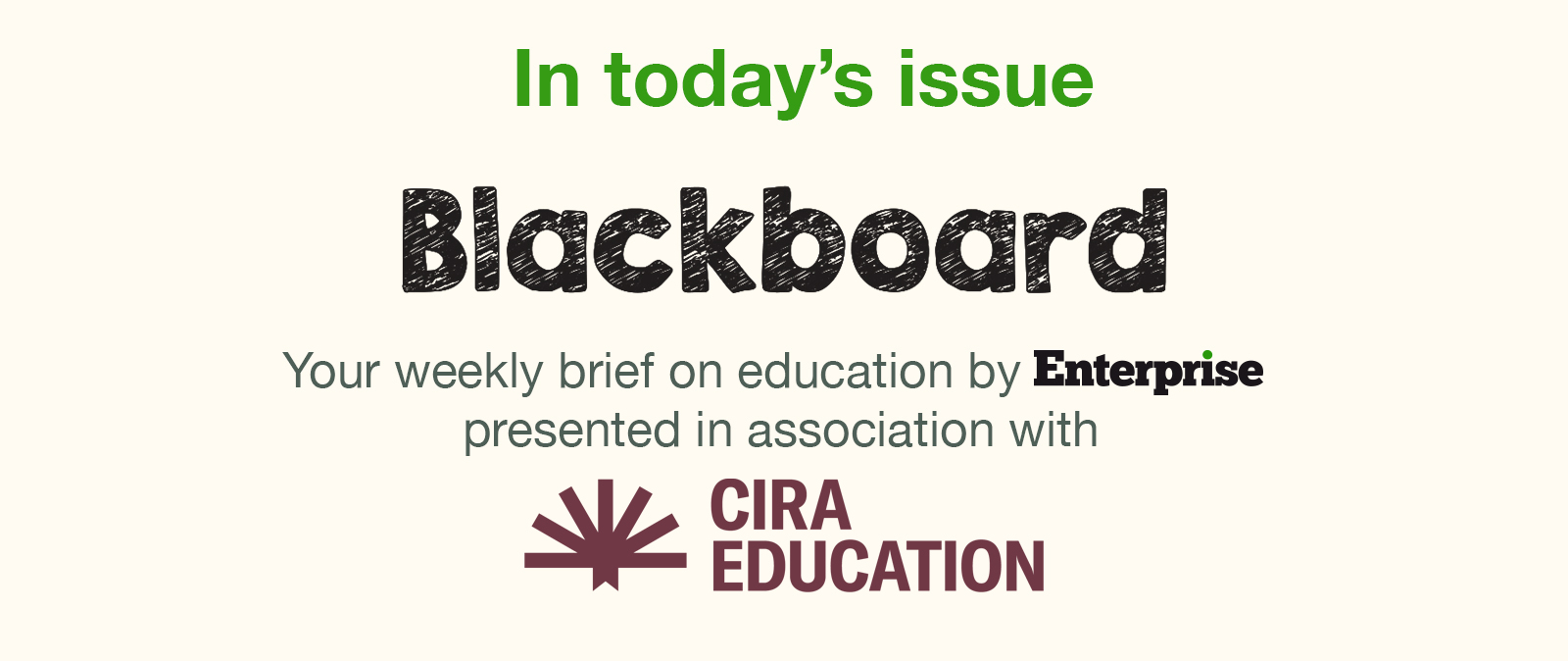 *** It's Blackboard day: We have our weekly look at the business of education in Egypt, from pre-K through the highest reaches of higher ed.