Monday, 23 January 2023
No hikes to train fares + What can RUBs buy us?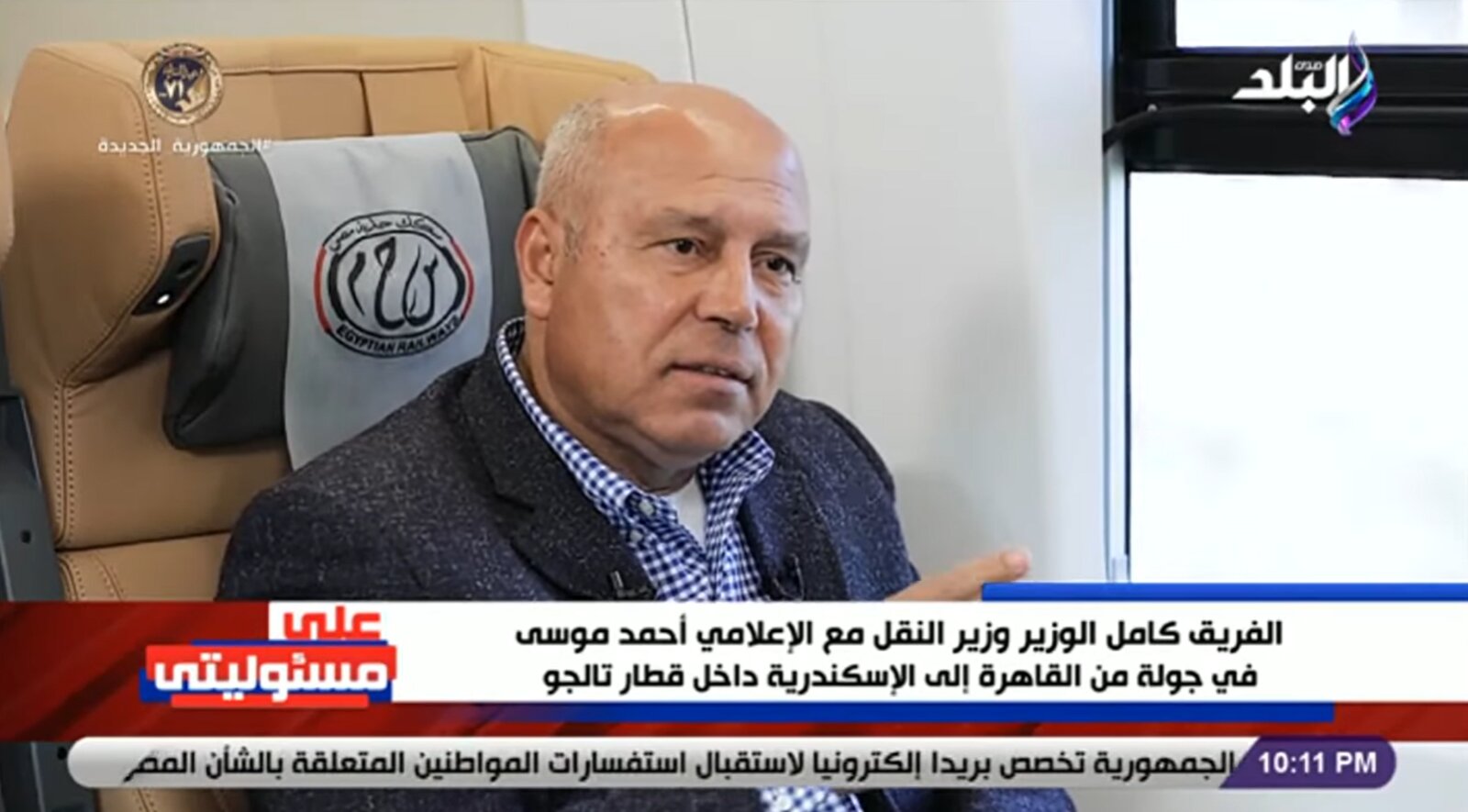 No hikes to train fares for the foreseeable: A Transport Ministry plan to hike the price of train tickets gradually over a four-year period has been put on hold by President Abdel Fattah El Sisi, Transport Minister Kamel El Wazir told Ala Mas'ouleety's Ahmed Moussa in an interview. (watch, runtime: 3:59.) El Wazir had proposed hikes to fares to help bridge an EGP 4 bn annual gap in the ministry's budget but El Sisi called for the ministry to maximize its own efficiency instead of further burdening citizens, he said.
We'll break even on the high-speed rail in 2044: El Wazir stated that the proceeds from the high-speed train tickets and advertising revenue will allow the government to break even on its USD 23 bn high-speed planned high-speed rail network by 2044 (watch, runtime: 4:15.)
Another Talgo train enters trial operations: The second of our six new Talgo passenger trains will start running on the Cairo-Luxor line this Friday, El Wazir also said (watch, runtime: 3:51.) The first of the six trains began trial operations on the Cairo-Alexandria line last year.
Wheat for RUB? The Bank of Russia's decision to approve the EGP as a trade currency last week got more airtime, after Russian Deputy Prime Minister Victoria Abramchenko was quoted by Al Masry Al Youm as telling Russian media that Moscow is considering allowing Egypt to pay for wheat imports in RUBs.
What else could we pay for in RUB? The government will have to reach agreements with Moscow as to which products and services imports could be paid for in RUB, former deputy managing director of Blom Bank, Tarek Metwally, told Kelma Akheera's Lamees El Hadidi The move could also be a boost to tourism, allowing Russians to visit who otherwise wouldn't have come due to a lack of USDs caused by Western sanctions, he added. (watch, runtime: 3:30.)