Monday, 31 October 2022
CIRA is now officially CIRA Education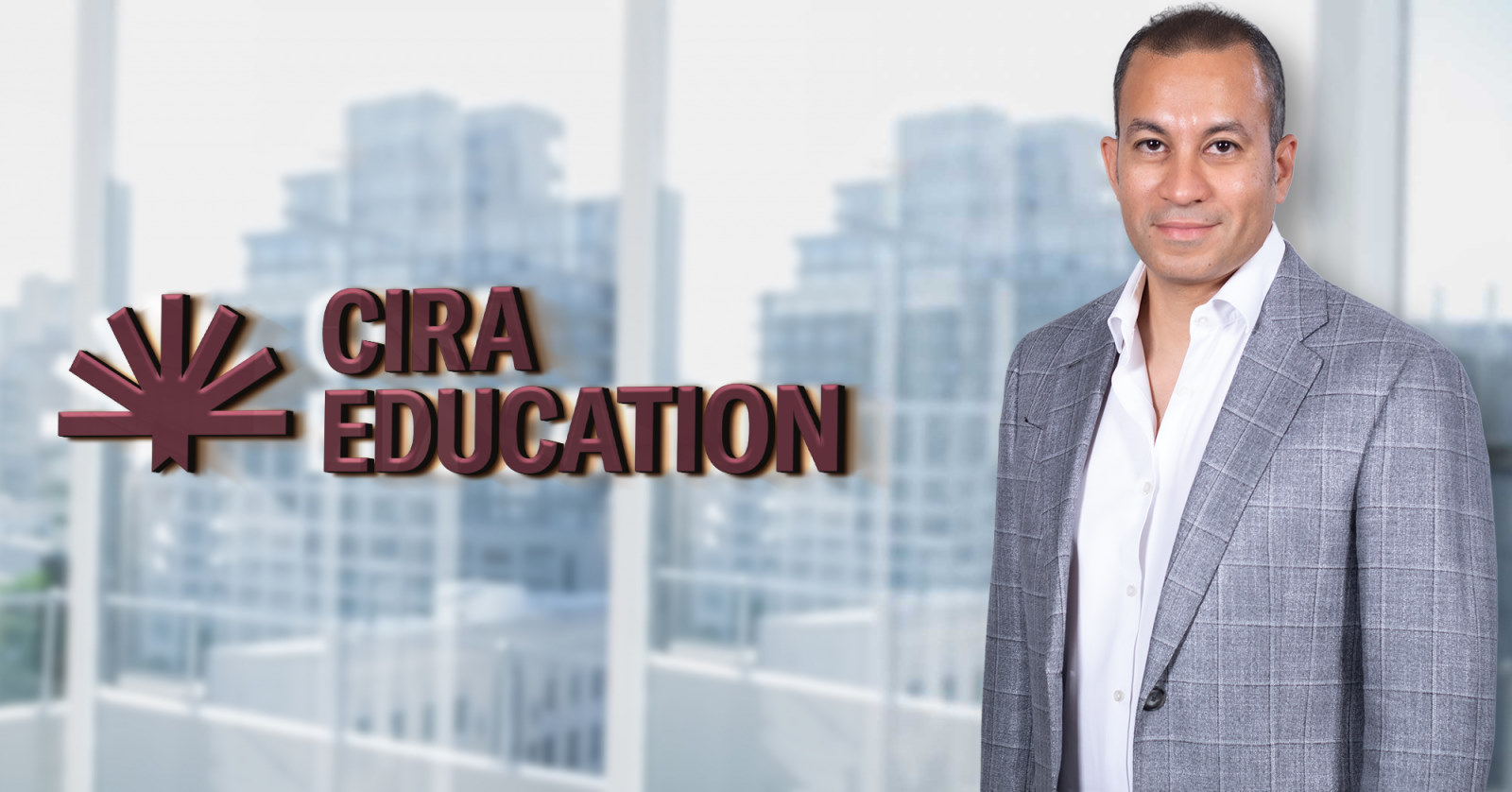 Coffee With Mohamed El Kalla, CEO of CIRA Education: Egypt's largest listed private-sector education company, CIRA (Cairo for Investment and Real Estate Development) has officially rebranded itself as CIRA Education (watch, runtime: 01:40). But this is more than just a facelift. Since its founding in 1993, the company had weathered many storms and challenges to the sector, including covid and foreign ownership limits for the private sector. Most recently, the sector was slammed by high inflation that has impacted enrollments. CIRA Education evolved into a multifaceted education platform, spanning pre-K to university, over 48k students enrolled (pdf), and graduating engineers to artists. This is what the new branding is here to symbolize, CEO Mohamed El Kalla tells us.
It's also the culmination of a milestone year: There's the expansion of Badr University, which is helping expand liberal arts education in Upper Egypt. It is also introducing tech universities to Egypt by breaking ground on Saxony Egypt University. Outside of academia, there's the company's three-year, EGP 2 bn future flow securitized bond program, which not only made the company an innovator in finance, but cemented education's reputation as a defensive sector.
At the helm of this transformation is El Kalla, who's affinity for social entrepreneurship has its roots in his student days. His advanced studies in refugee law saw him living with nuns, and his subsequent work with the UN saw him lead programs in Darfur. During this time, he saw how the UN began to recognize the importance of the private sector in enacting social change. He took on those lessons when he returned to the family business back in 2009.
El Kalla joined us in the podcast studio to discuss that journey, what it took to get the company there, and what's next for him and CIRA Education.
LISTEN TO THIS INTERVIEW AS A PODCAST- Part 1 of our discussion is on our website (listen, runtime: 44:43) or on: Apple Podcasts | Spotify | Omny | Anghami | and Google Podcasts. Part 2 is coming soon. Or you can read edited excerpts of our conversation below:
More than just education: At the crux of it, the rebranding of CIRA is the culmination of a six-year evolution that has seen CIRA become more than just about education — it's about the value chain of education, El Kalla says.
So, the company's services were split into three, with CIRA Education at its core and two sub-brands below it, El Kalla tells us. These are CIRA Talent, which scouts and then provides training and development from arts, to sports, to STEM, he adds. And then there's CIRA Services, which provides the infrastructure and logistics for these services.
That's right, El Kalla isn't just interested in graduating doctors and engineers: With CIRA Talent, he wants to also build viable career paths for artists, dancers, musicians and athletes across the nation. He wants to take advantage of the tech innovations in entertainment, such as streaming, social media, gaming and the metaverse to build up the next generation of talent in the hopes of reclaiming Egypt's cultural dominance in the region and the world. CIRA Talent's various camps and programs now serve around 4k students, he tells us.
Building the infrastructure of education: "We build our own schools, we train our own teachers, we supply our own technology, and we run our own transportation," El Kalla said. "CIRA moves almost 15k people per day. That's larger than many private sector transportation services in Egypt," he notes.
This three-pronged approach has been the idea from day one, El Kalla tells us. "If you would like to serve the middle class, then you have a very interesting equation to work out: Quality versus cost. And unless you're able to really harness your value chain while working all of these non-profit centers, you'll not be able to provide quality education," he says.
The first domino was getting the right governance set up: When El Kalla joined the family business in 2009, one of the first things he worked on was looking at corporatizing and setting solid governance structures and mitigating key-person risk. "After a certain size, schools need to be open books and transparent in their governance," he tells us.
Especially if they want investors to buy in…and you need investors: "Gone are the days when private education providers can grow on their own. 10 years ago it would cost EGP 20-30 mn to build a school. Now it would cost EGP 150-200 mn. For a decent university you would need EGP 3 bn."
With CIRA's core education offering, the focus is on providing variety to an underserved market: The expansion of Badr University into Upper Egypt has been emblematic of the company's strategy of building a successful model in Cairo and then introducing it to Upper Egypt — a very underserved market. When looking at where to expand, CIRA looks at various governorates, studies the needs of those communities, and begins building. In Fayum, for example, the company found a need for pre-K, so, now it is working on setting up its first pre-K facility outside of Cairo over there.
The strategy is proving successful: "We launched Badr University there with a state-of-the-art presence from day one, with seven faculties, including bio-engineering, and nursing," El Kalla said. "Badr University will eventually support 18 faculties, over 85 acres of educational facilities, with some 40k seats." The Upper Egypt campus already has over 1k students enrolled in its inaugural class — or 50% above initial targets, he tells us.
CIRA also caters to the needs of modern and future jobs: CIRA is breaking ground soon on its Saxony Egypt campus, with an eye to offering industry-specific diplomas and bachelor's degrees, including in logistics, tourism, medical and industrial manufacturing. The school is working on offering degrees in the automotive sector, with plans to expand into future industries such as EV manufacturing in the next five years, he says.
Innovation isn't just limited to education: CIRA's EGP 2 bn future flow securitization program isn't just the first in the education sector, but the country's as well — lending credibility to the notion that education is defensive. "There's a certainty in education that makes it ideal for future cash flows," El Kalla notes.
And it's worth the risk in this challenging environment: When asked if the current high-interest rate environment causes him concern, El Kalla notes: "I would be lying if I said no. But they've always been ready to take a leap of faith…And I have news for you, if you don't do it today, you're going to be paying 1.5x more in costs tomorrow."