Tuesday, 16 August 2022
THIS MORNING: CBE odds-on to hike rates this Thursday + Kenya has a new president
Good morning, friends, and welcome to a big news morning.
There's plenty of good news today, including the first tentative sign of renewed foreign appetite for Egyptian debt and another boost to our regional energy hub ambitions (from The Company Formerly Known As Delek and a compatriot).
Also notable: Six of the nine blue chips reporting 2Q earnings yesterday reported rising net income. It was a hell of an earnings dump, and we have the details for you, below.
WHAT'S HAPPENING TODAY-
Consensus in the market is that the Central Bank of Egypt will go for a rate hike on Thursday. We're updating this morning our interest rate poll from earlier this week after hearing back from another analyst and their crystal ball. As of this morning, six of eight analysts and economists we surveyed see the CBE going for a rate hike: Four are calling a 100-bps hike, one is forecasting a 200-bps rise and another a more modest 50-bps increase. A Reuters poll out yesterday is also calling a rate hike, with the wire service saying the sweet spot is 50 bps.
MNHD shareholders will decide today whether to allow SODIC to do due diligence ahead of a potential takeover.
The Madbouly government will hold another two rounds of consultations on its privatizations strategy today and Thursday: Chemical producers are up today while players in the mining sector are in the spotlight on Thursday. Every Sunday, Tuesday, and Thursday see workshops on how privatization plans will affect specific industries. You can find more details on the schedule of the meetings here.
THE BIG STORY ABROAD-
Kenya elects new president amid vote rigging allegations: Kenya's deputy president, William Ruto, will become the country's new president after narrowly defeating his rival, Raila Odinga, in last week's ballot taking 50.5% of the vote. Odinga's campaign has accused Ruto of rigging the vote, and four of the seven members of the electoral commission refused to back the "opaque" result, raising fears that the contested results could trigger protests and unrest in a country with a long history of post-election violence.
The story was everywhere in the foreign press: BBC | The Guardian | CNN | New York Times | Reuters | Washington Post.
Getting attention in the global business press this morning: Activist investor Dan Loeb's Third Point hedge fund is pushing for major changes at Disney after acquiring a stake in the entertainment giant. Loeb is calling on the company to refresh its board and consider spinning off ESPN to cut its debt. (Financial Times | CNBC | Bloomberg | Wall Street Journal | Reuters)
CLARIFICATION- In our Blackboard story of yesterday, our summary of tuition fees for Cairo American College (CAC) included the impact of a one-time USD 14,000 registration fee. This registration fee is charged to new students the first time they enroll at CAC regardless of grade level. Returning students do not pay that fee in subsequent years. We've updated the story to explain how that fee works and have stripped it out of the grade-level tuition figures we reported. The school remains the most expensive K-12 institution in the country: At the top end of the scale, CAC high school tuition comes in at the equivalent of EGP 548k, while the final two years at the British International School of Cairo come in at EGP 324k per year. CAC quotes tuition fees in USD, while BISC quotes them in EUR.
CIRCLE YOUR CALENDAR-
Expect more details on how gov't plans to cut back on electricity: The Electricity Ministry will hold a press conference in the next few days to announce details of measures to curb electricity use that cabinet approved last week, Electricity Minister Mohamed Shaker reportedly told Al Mal.
Check out our full calendar on the web for a comprehensive listing of upcoming news events, national holidays and news triggers.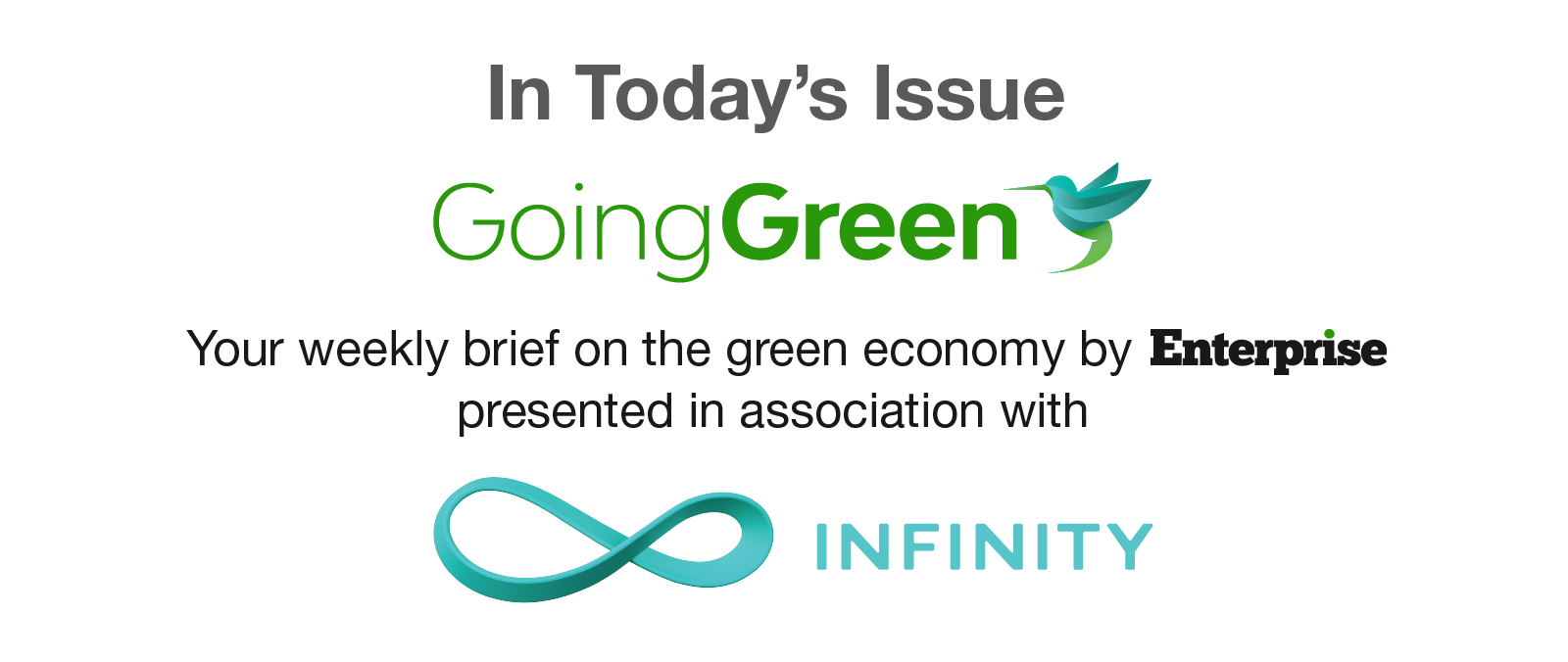 *** It's Going Green day — your weekly briefing of all things green in Egypt: Enterprise's green economy vertical focuses each Tuesday on the business of renewable energy and sustainable practices in Egypt, everything from solar and wind energy through to water, waste management, sustainable building practices and how you can make your business greener, whatever the sector.
In today's issue: How can African nations expand energy access and still meet climate goals? A new report from the International Energy Agency lays out what it will take to get all Africans access to modern energy by 2030, without compromising on climate. We take a look at what the report has to say on how the continent's energy sector needs to change by the end of the decade — and what Egypt is already doing to get us there.