Tuesday, 17 May 2022
Meet our founder of the week: Paymob's Alain El Hajj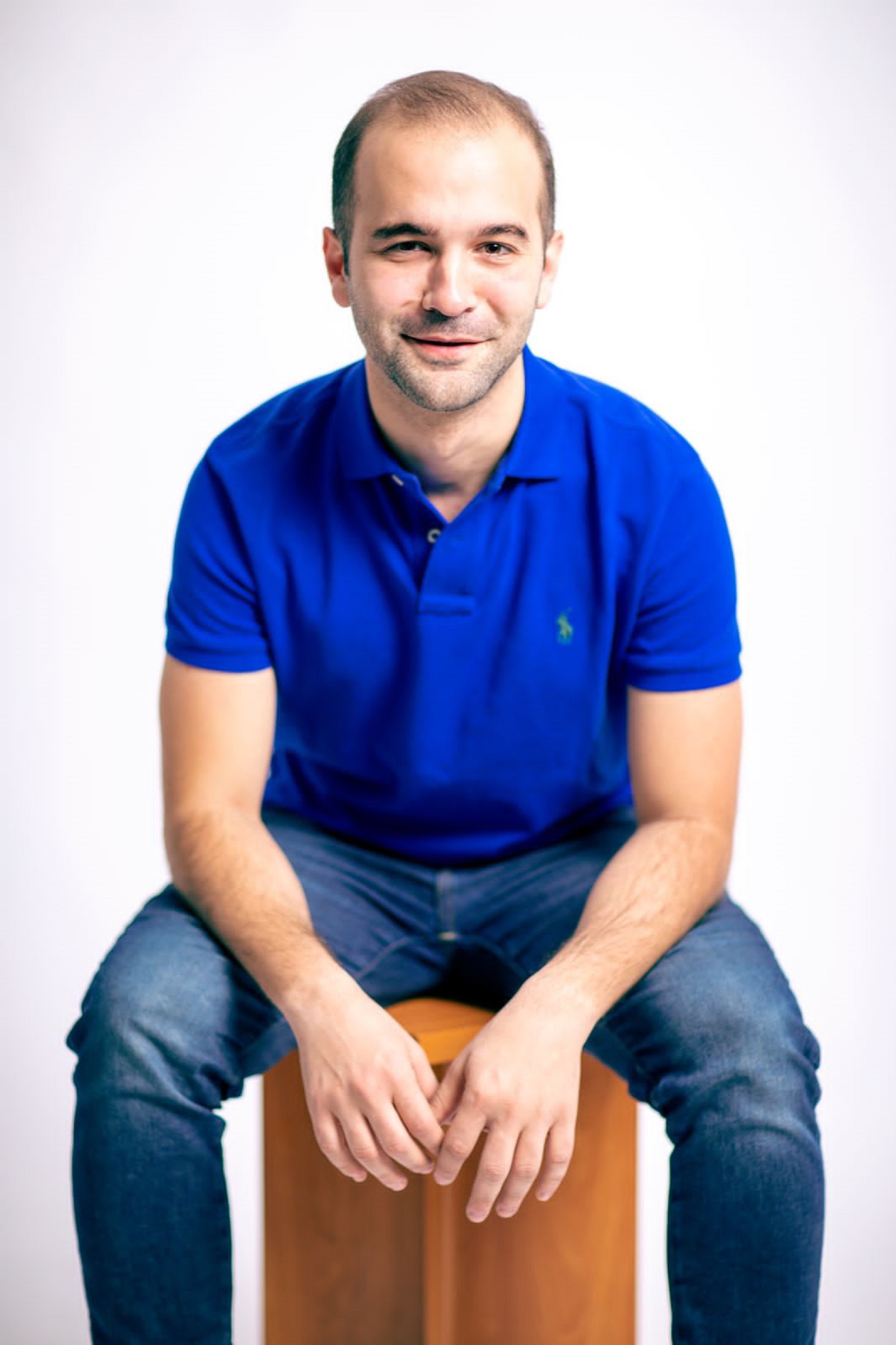 OUR FOUNDER OF THE WEEK- Alain El Hajj, co-founder and COO Paymob (LinkedIn).
My name is Alain El Hajj, and I'm the COO and co-founder of Paymob. I started my entrepreneurial journey while studying computer science at the American University in Cairo.
Paymob is a digital payments provider and the largest digital wallet payments infrastructure enabler in MENA. Paymob offers a variety of products that enable online and offline businesses to accept and send payments seamlessly. One of our goals is to help SMEs unlock growth opportunities through our 3 current verticals: Accept, Pay, Manage. Accept focuses on helping businesses collect payments, whether through our online services, POS terminals, or via our newly-launched tap on phone service. Pay focuses on aiding companies and merchants to pay for their business needs by offering bill payment services, and digital payment solutions. For Manage, we continuously work with partners on third-party software tools to help businesses better manage their finances.
The idea for Paymob blossomed while my co-founder Islam Shawky and I were taking an entrepreneurship course in 2015, long before "fintech" even became a buzzword. We were both observing the boom in the startup scene, and were eager to join the game.
Our advantage as young entrepreneurs? We had nothing to lose. We started our founder journey as undergrads. The pressure to get corporate jobs hadn't materialized yet and we weren't missing out on any professional opportunities.
Our humble beginning saw us being politely kicked out of banks who did not want to partner with young, inexperienced entrepreneurs such as ourselves. We learned from our rejections, however: We gradually understood how to play the game, provide a worthwhile service, and effectively engage with banks. After 15 months of constantly being told "no," we eventually partnered with a bank that believed in our model in 2016 — that was the catalyst for Paymob's first transaction.
Paymob's big break was being tapped to build Egypt's digital wallet infrastructure in partnership with a variety of players including telecom operators, banks, among others. Launching our acceptance business in 2019, which enabled us to help businesses collect money digitally, was another pivotal moment in Paymob's evolution.
The founder's journey is one the loneliest voyages any person can take, but having great co-founders like my partners at Paymob definitely makes the journey easier. The sacrifices an entrepreneur must make to focus on their journey are immense. As young entrepreneurs, we had to give up on a lot of fun times, lots of family time, and on the phase in life that's usually dedicated to self-exploration. We didn't get the chance to explore the world, for instance, as fresh grads usually do upon graduation. I lost a lot of friends to focus on my founder journey — some of my closest friends became acquaintances. You don't start to realize how consuming founding a startup will be until you start a business of your own. We lived and breathed Paymob for years.
The best part of my job is seeing the social and economic impact we're having on people. Don't get me wrong, we run a business to generate returns, but it's always reassuring and inspiring to see that our business is improving people's lives. The worst part of the job is when we feel like we have no one to turn to for advice. Because our business is unique, and because we're at the forefront of innovation and are tackling new problems, we usually have a hard time finding solutions for these new problems, and therefore have to take leaps of faith and experiment to see what works.
The most important KPIs I focus on include our gross payment value metric, which measures total transactions processed through our system. This is quite indicative because it is always in line with the economy, money movement, and reflects how our business is performing. We also keep track of the number of merchants we serve on a daily and a weekly basis — we are proud of the fact that the number is continuously growing.
Paymob has raised more than USD 68.5 mn in total so far. We recently raised USD 50 mn in our series B financing round, which was led by emerging market investor Kora Capital, PayPal's venture capital arm PayPal Ventures, and Clay Point, Helios Investment Partners, and British International Investment (BII), among other investors. In 2021, we raised USD 18.5 mn in our series A financing round. That round was led by Global Ventures, A15, and the Dutch entrepreneurial development bank (FMO).
Our series B round is a remarkable point in Paymob's evolution for several reasons. The fact that every single investor we had on board for our series A round doubled down and decided to invest again is outstanding. Attracting high-caliber institutional investors who rarely invest in local startups, such as Helios and BII is also monumental. We hope this round will serve as a precedent and gateway for renowned foreign investors to enter the market and back local startups.
We may raise more funds in the future to help fuel our expansion plans.
If I had to do it all over again, I would definitely go down the investor route early on. Raising funds is extremely tough, but essential for the success of a startup. The process of fundraising is challenging. Being under the microscope when pitching to investors helps you discover underlying problems in your business model and will ultimately help you understand how to drive your business forward.
Bringing in the right investors accelerates the business on so many fronts. Investors obviously bring capital to the table, but they also bring strategic advice, market insights, can help you navigate new markets, and so much more. Partnering with the right investors who can take your business to the next level is vital. I consider the late Khaled Bichara, founder of A15, and Karim Bichara, A15's general partner, two of Paymob's honorary co-founders given the tremendous support they provided us.
Our short-term goals at Paymob are to grow our customer base, build new products, partner with new market players to further give our merchants better access to digital financial services, and to expand into new markets like the GCC. We recently expanded into Pakistan, and our aim is to expand dramatically over there.
Our long-term goal is to keep growing our merchant base. We are currently serving 100k merchants, and our aim is to reach more than 1 mn merchants across the markets we operate in. I'm sure that number will increase as soon as we get closer to that goal; it has always been a moving target [laughs].
The last great thing I read was The Hard Thing About Hard Things by Ben Horrowitz. The book masterfully zeroes in on the struggles that all entrepreneurs inevitably face. Super enlightening: I'd say it's sort of a founders-bible [laughs]. Great read for would-be entrepreneurs, and equally so for seasoned founders.