Wednesday, 30 March 2022
THIS MORNING: Car price caps announced today + Senegal end our World Cup dreams
Good morning, friends, and happy almost-THURSDAY. We have yet another very big news day, led by word that Qatar plans to invest some USD 5 bn here. Add in the USD 2 bn that Abu Dhabi's ADQ has pledged and that's USD 7 bn in fresh investment coming in from GCC countries in the coming weeks and months.
French bank BNP Paribas thinks there's more coming from both Saudi Arabia and Kuwait, as we note in the news well, below, which suggests that GCC investment could plug the lion's share of the funding gap the Sisi administration faces thanks to spiraling wheat and energy prices (and tourism receipts drop) on the back of Russia's war in Ukraine.
FROM THE DEPT. OF GOOD NEWS- Could the food price shock finally be abating? Wheat and corn futures fell yesterday amid increasing optimism that Russia and Ukraine may soon reach a peace agreement, Bloomberg reports. An announcement by Moscow yesterday that it would withdraw troops from around Kyiv sent wheat futures down as much as 8%, while corn declined as much as 4.7%. We have all the latest on the negotiations in this morning's War Watch, below.
WHAT'S HAPPENING TODAY-
Car price caps in force today: Car dealers won't be able to hike prices from today when official prices are announced, said Ayman Hossam El Din, head of the Consumer Protection Agency in televised statements (watch, runtime 6:25). Distributorships that sell at higher rates will face fines of up to EGP 2 mn, he said. Many dealers have been hiking car prices, or refusing to sell at all, after the EGP devaluation. It's not clear how long the price freeze will last.
Swvl to SPAC? Shareholders of Queen's Gambit Growth Capital ⁠— the blank-check firm that is expected to merge with mass transportation firm Swvl and take it public on the Nasdaq ⁠— will meet today to approve the listing. If everything goes to plan, 35% of the company's shares will hit the Nasdaq tomorrow under the ticker "SWVL".
Afreximbank and the Angolan Embassy in Egypt are hosting (pdf) an Angola-Egypt investment roundtable today at the Hilton Cairo Heliopolis Hotel. Click here to RSVP and join the discussion.
Cyprus Energy Minister Natasa Pilidou is in town this week heading a delegation of Cypriot companies to discuss business ties with ministers and Egyptian firms. The delegation stays until 31 March.
---
WORLD CUP 2022-
Our World Cup dreams were shattered last night after the Pharaohs lost against Senegal. In a penalty shootout. Again. The nation was subjected to agonizing dejavu last night as the World Cup qualifier with Senegal played out in much the same way as the African Cup of Nations final less than two months ago. An attritional game short of memorable moments climaxed with a shootout that ended with Salah's Liverpool teammate Sadio Mane scoring the deciding penalty for Egypt's West African rivals.
Egypt's slender 1-0 lead was nullified just minutes into the first half when Senegal striker Boulaye Dia poked the ball home inside the fourth minute. From then on, the hosts dominated proceedings and controlled much of the rest of the game. Egypt substitute Zizo had a couple of chances to give his team that crucial away goal, but wasn't able to convert.
One of the worst penalty shoot-outs we've seen in a while: The shootout started with four misses from both Egypt and Senegal, including two from our best penalty takers: Salah produced what was probably the worst penalty we've ever seen him take, and Zizo sent his shot wide. After Senegal's star keeper Édouard Mendy pulled off a vital block from Mostafa Mohamed, it was left to Mane to deliver the final blow, sending his country through to the World Cup finals in Qatar.
MARKET WATCH-
Russia won't be shown the door at OPEC+ anytime soon: The Saudi and UAE energy ministers have made clear they won't be heeding US-led calls to kick Russia out of the oil cartel over its war in Ukraine, Reuters reports. "Everybody leaves his politics at the door" at OPEC meetings, Saudi Energy Minister Prince Abdulaziz bin Salman said during an industry panel, with his Emirati counterpart Suhail Al Mazrouei adding that the group's "only mission" is to stabilize the markets. The US "should be pragmatic and understand that the OPEC+ producers alliance is looking out for the benefits of consumers," Al Mazrouei added.
Aramco will likely hike prices to record levels for Asian customers: Aramco could raise the price of its key Arab Light crude by a record USD 5/barrel for May cargoes to Asia, Bloomberg reports, as crude markets continue to surge on the back of the war. Refiners and traders see the Saudi oil giant raising prices despite the chance of decreasing demand as China fights a serious covid outbreak.
CIRCLE YOUR CALENDAR-
All individual taxpayers have until tomorrow to submit their 2021 tax returns to the Tax Authority. The deadline for companies with January-December fiscal years is 30 April.
Companies have a little less than two weeks to file their first quarterly ESG compliance report: Listed firms and non-bank financial services companies need to submit their first quarterly ESG report by 10 April, the FRA said (pdf) on Sunday. The regulator is making it mandatory for corporates to publicly disclose their performance on key environmental, social and governance (ESG) metrics each year when they submit their annual financial statements, starting 2023.
Check out our full calendar on the web for a comprehensive listing of upcoming news events, national holidays and news triggers.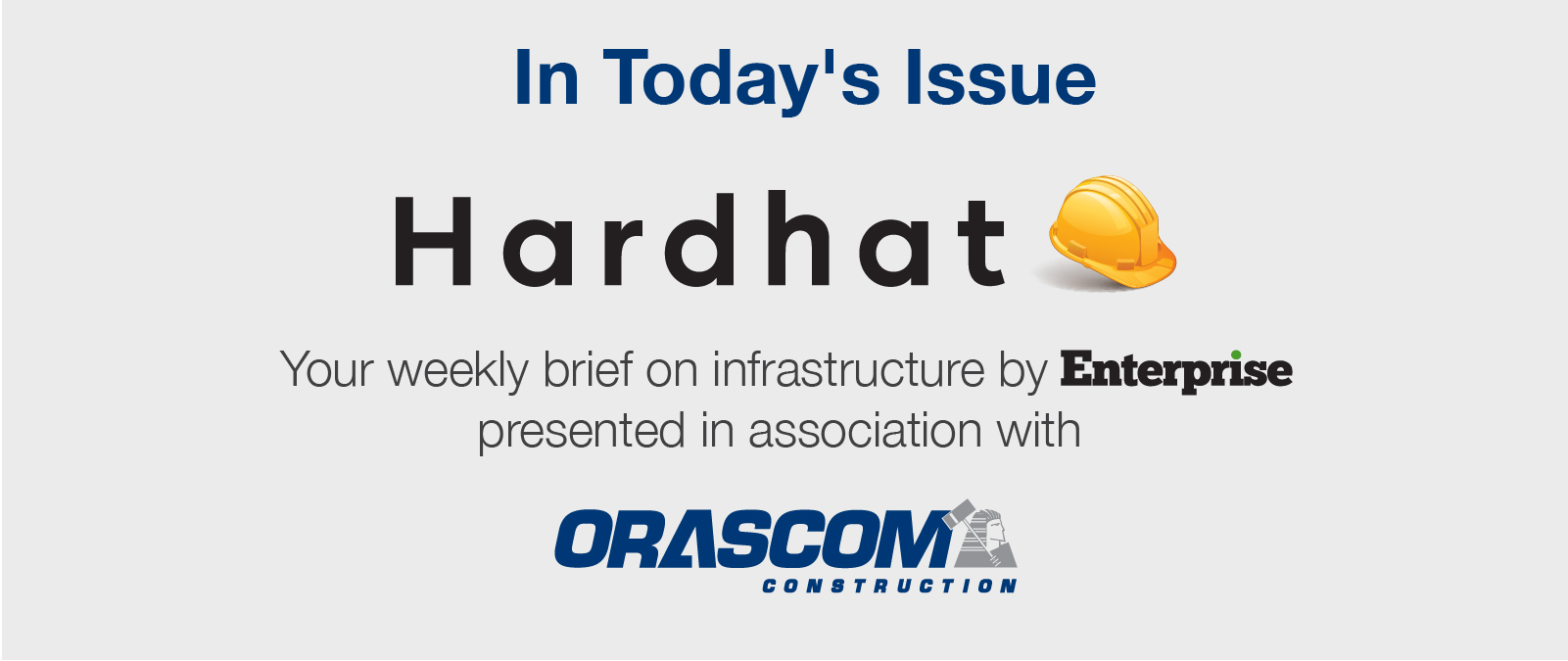 *** It's Hardhat day — your weekly briefing of all things infrastructure in Egypt: Enterprise's industry vertical focuses each Wednesday on infrastructure, covering everything from energy, water, transportation, and urban development, as well as social infrastructure such as health and education.
In today's issue: Egypt's local wheat harvest has taken on new importance this season after global food markets were thrown into disarray by Russia's invasion of Ukraine. The two countries supplied some 80% of our wheat, forcing the state to look for alternative suppliers. As part of its strategy to shore up the country's grain reserves, the government wants to purchase as much as 6 mn tonnes of local wheat during the coming season. But with a shortage of places to store it, how realistic is this plan?