Tuesday, 8 March 2022
THIS MORNING: Global shares slipping into correction territory
Good morning, friends and welcome to another really busy news day. Before we get this show on the road, a quick warning from your friendly neighborhood weather service:
PSA #1- Close your windows — it's going to be another dusty day. The Egyptian Meteorological Authority is predicting another sandstorm today across several cities including Cairo — and rain in other parts, including Alexandria. The mercury will reach a high of 25°C in Cairo today, with an overnight low of 14°C. Our favourite weather app doesn't see today's storm, but is claiming we could face winds and blowing sand on Thursday. Either way, be prepared.
THE BIG STORY in financial markets here and abroad- Stocks are now well into correction territory, meaning benchmark indexes are now down more than 10% from a recent high.
The EGX 30 slipped into correction yesterday after turmoil in global energy markets caused the benchmark index to hit its lowest level since early October. Shares slid 3.6% during trading amid upheaval in the energy and other commodities markets, prompted by fears that the US and Europe could move to blockade Russian oil and gas exports. The index is now down 10.4% year-to-date, putting it in correction territory for the second time in less than a year.
US stocks had their worst day in 17 months yesterday in response to the turmoil in the commodities markets. The S&P 500 re-entered correction territory falling almost 3% (its sharpest drop since May 2020), while the Nasdaq Composite is in a bear market, now down 18% YTD after sliding 3.7% during yesterday's session.
Germany's DAX and the pan-European Euro Stoxx 50 became bear markets earlier in the day in Europe.
Today isn't looking much better: Major Asian benchmarks including the Nikkei, Shanghai, ASX 200, and KOSPI are all in the red this morning, with the Hang Seng being the only one bucking the trend. Futures suggest it will be red as far as the eye can see in Europe at the opening bell. Shares in Toronto will face selling pressure, while Wall Street could yet open in the green.
---
WHAT'S HAPPENING TODAY-
It's gadget day for the Apple faithful as the tech giant holds its traditional spring event. Pundits expect a new iPad Air, an updated entry-level iPhone SE, a Mac of some form and — possibly, for the first time in years — a standalone display. The event starts at 8pm CLT and you can tune in here on Apple's website or here on its Youtube page.
Look out, semsars: The final vote in the House of Representatives on amendments to the law regulating commercial and real estate brokerage will be held in today's plenary session. After receiving initial approval on Sunday, a further amendment to the bill outlining penalties was given a preliminary nod by lawmakers yesterday. Under the amendment, brokers could face up to two years in prison and fines ranging between EGP 50k and EGP 1 mn if they break the law, according to Ahram Online.
About the bill: The legislation aims to bring real estate brokers into the formal economy and crack down on what policymakers say is illegal activity in the sector. It would set up an electronic registry for licensed brokers, set rules for their activities, and regulate the fees they charge.
SMART POLICY #1- Bank accounts for all. Egyptians can open bank accounts without charge and with no minimum deposit starting today through the end of March as part of the Central Bank of Egypt's financial inclusion strategy, Al Mal reported yesterday. Banks will also provide an additional number of services at no cost over the next three weeks in an effort to attract more of the unbanked into the financial system.
SMART POLICY #2- Manufacturers will reportedly be required to include expiration dates on product labels starting May, according to new rules issued by the Consumer Protection Agency.
MARKET WATCH- The commodities crunch is accelerating across the globe: The implications of trying to shut out the world's second-largest commodity producer from the global economy are becoming clearer with each passing day. It was another day of chaos in commodities markets yesterday with everything from energy to metals and wheat seeing historic price moves as investors reckoned with the fallout from the conflict in Ukraine and the attempts by the West to isolate Russia's economy. Here's a snapshot:
The bond market is beginning to hint at recession: The spread between 2-year and 10-year US treasuries narrowed below 20 bps yesterday, an indication of growing concerns among investors that the US economy could fall into recession. Inverted yield curves, which occur when short-term bonds are viewed as riskier than long-term debt, have historically been a reliable forecaster of recessions.
Unfortunately for us, saner heads do not seem to be prevailing in Washington or Moscow, meaning that the situation is likely to get worse before it gets better. We have more on this in this morning's War Watch, below.
FROM THE DEPT. OF "IS THIS WHY HEDGIES UNDERPERFORM?"- Bill Ackman thinks that World War III has already begun and the rest of us are just slow on the uptake. He also "compared the use of Russian rockets against Ukrainian citizens to Adolf Hitler's gas chambers," Business Insider notes. The Pershing Square boss said on Twitter he feels today as he did in January 2020, when he was worried that covid-19 would become a pandemic.
MEANWHILE- Keeping track of the covid toll: More than 6 mn people around the world have now died as a result of covid-19, according to data tracked by Johns Hopkins University.
CIRCLE YOUR CALENDAR-
US Deputy Secretary of State Wendy Sherman will be in town for two days this week starting Thursday. Sherman will meet with Foreign Minister Sameh Shoukry and "other senior officials," including National Council for Human Rights chief Moushira Khattab.
Contemporary art and culture center Darb1718 is hosting its 3031 Art Festival until next Saturday, 12 March on its premises in Fustat, Old Cairo.
Other news triggers to keep your eye on over the next few weeks:
Inflation: Inflation figures for February will be released on Thursday, 10 March.
Interest rates: The Central Bank of Egypt will hold its next monetary policy meeting on Thursday, 24 March.
The Ahlan Ramadan supermarket expo will take place from 24 March to 1 April at the Cairo International Convention Center.
Check out our full calendar on the web for a comprehensive listing of upcoming news events, national holidays and news triggers.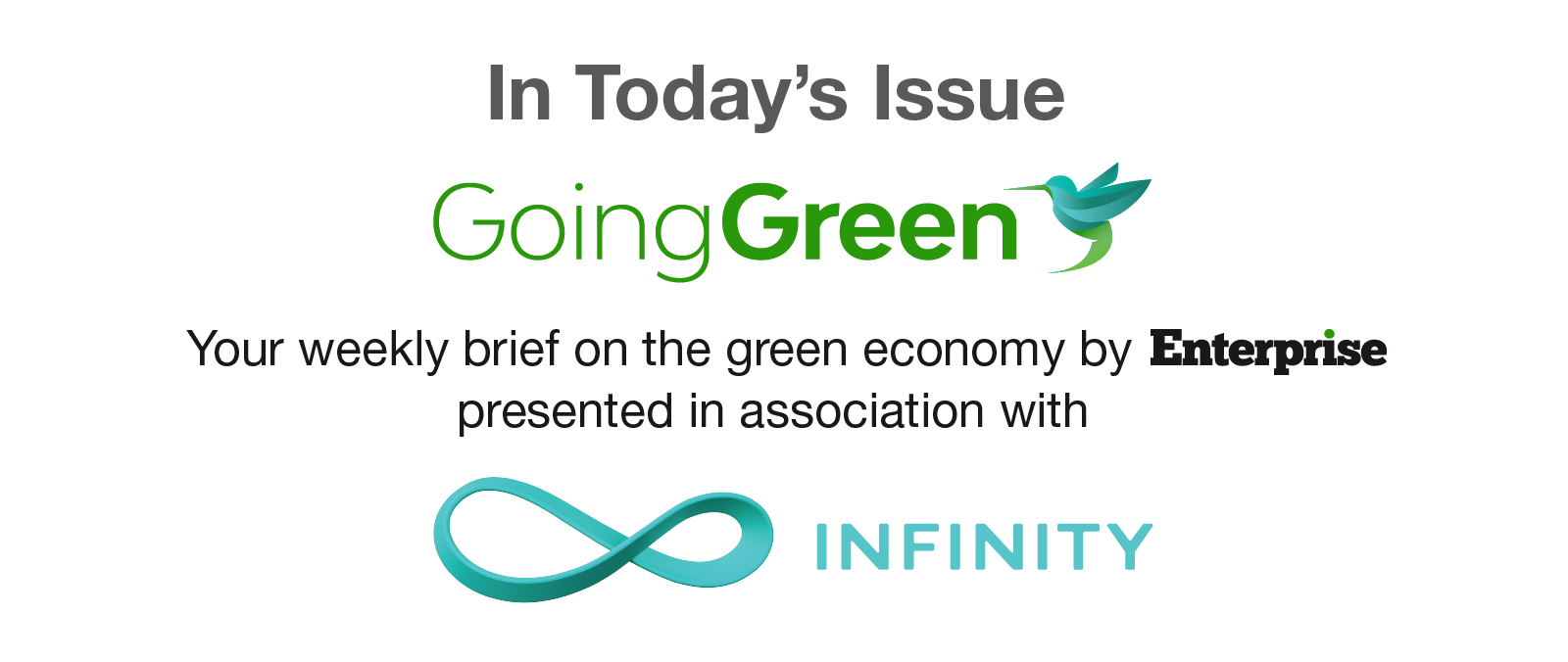 *** It's Going Green day — your weekly briefing of all things green in Egypt: Enterprise's green economy vertical focuses each Tuesday on the business of renewable energy and sustainable practices in Egypt, everything from solar and wind energy through to water, waste management, sustainable building practices and how you can make your business greener, whatever the sector.
In today's issue: The executive regulations for the Waste Management Act are finally out. In this week's Going Green, we parse through the regs to find out how the government is planning to address the country's serious waste problem.